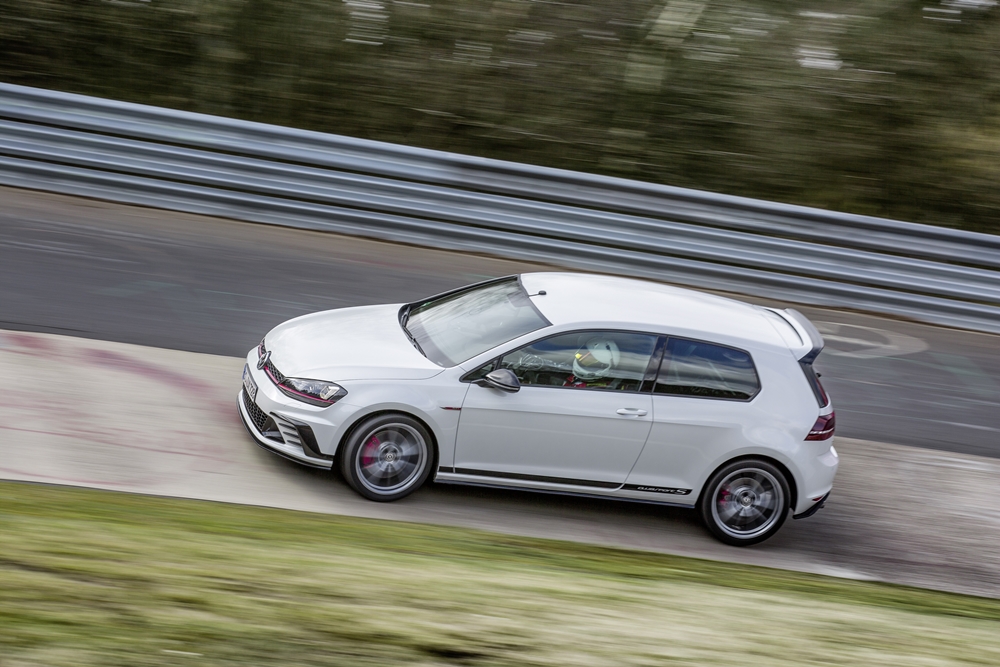 ADVERTISEMENT
In April this year, Volkswagen set a new record at the Nürburgring in its Golf GTI Clubsport S with a time of 7 minutes and 49.21 seconds, proving that it is the fastest production front-wheel-drive car. Volkswagen didn't think the record attempt was good enough so they went back to "the Green Hell" in October in a bid to outdo its own record.
In this second record breaking attempt, Volkswagen smashed its previous lap time with a new time of 7 minutes and 47.19 seconds. The record attempt took place on 8°C (46°F) conditions, which Volkswagen said were perfect for keeping the car's engine and tyres working at their best.
Even with the previous record standing, the GTI Clubsport S is still ahead of the 7:58 lap time set by the BMW M2 or its most similar competitor, Honda Civic Type R, that took 7 minutes and 50.63 seconds to lap the Nürburgring. The VW Golf GTI Clubsport S has now widened the gap between them even more making it the 'Ring's undisputed FWD champion.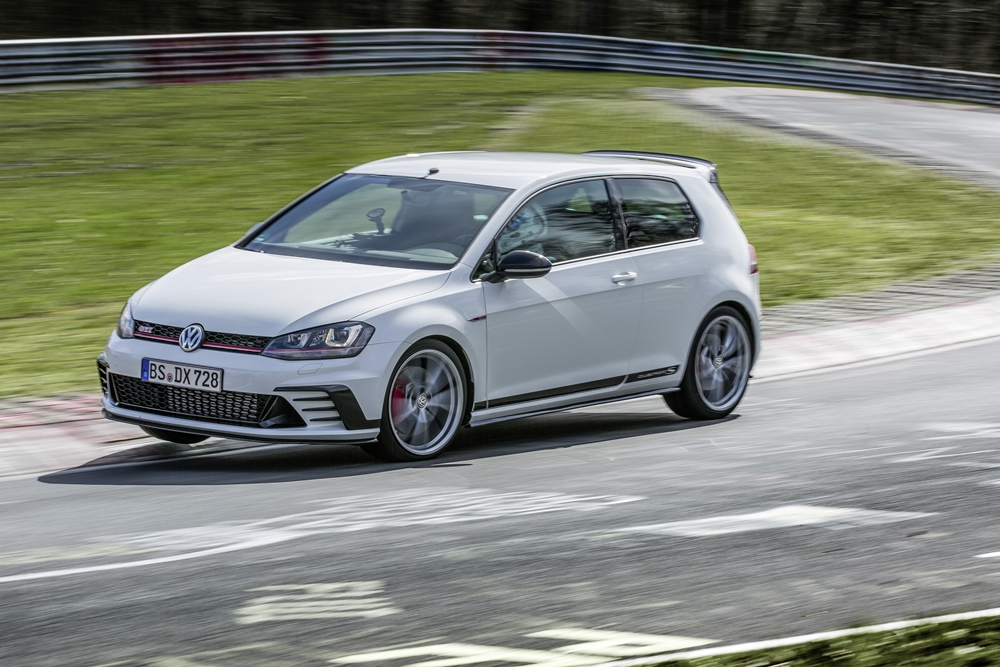 What does it take for a VW hatchback to lap the famed race track that fast? Well, the Clubsport S is no ordinary GTI in fact it is the most powerful ever version of the Golf GTI and was built to celebrate 40 years of the iconic hot hatchback.
Based on the Golf GTI Clubsport, the performance numbers of this new GTI are truly impressive. The engine of the front-wheel drive Golf GTI Clubsport S is technically based on the 1,984 cc TSI engine that also powers the other versions of the Golf GTI and the Golf R. It outputs 306hp and 380Nm of torque between 1,700 and 5,300 rpm. This allows the hot hatch to sprint from 0 to 100km/h in 5.8 seconds before reaching a top speed of 260km/h.
In order to keep the weight as low as possible, VW has removed the rear-seat bench, adding a smaller battery and aluminum subframe and brake covers, and doing away with pesky details such as the insulating material, the variable luggage compartment floor, the rear parcel shelf, the floor mats and the bonnet damping. As a result, the GTI Clubsport S gets 30kg of weight reduction over the already slimmed down GTI Clubsport pushing its curb weight down to 1,280kg.
You can watch how the Golf GTI Clubsport S outdid itself and sets a new record at the Nürburgring Nordschleife down below!