It has been about five months since I finally found and bought another Mercedes-Benz W126, having chronicled the original hunt in Part 1, and the subsequent procurement and initial restoration of the mechanicals and paint in Part 2, it was time to have a look at the interior…
ADVERTISEMENT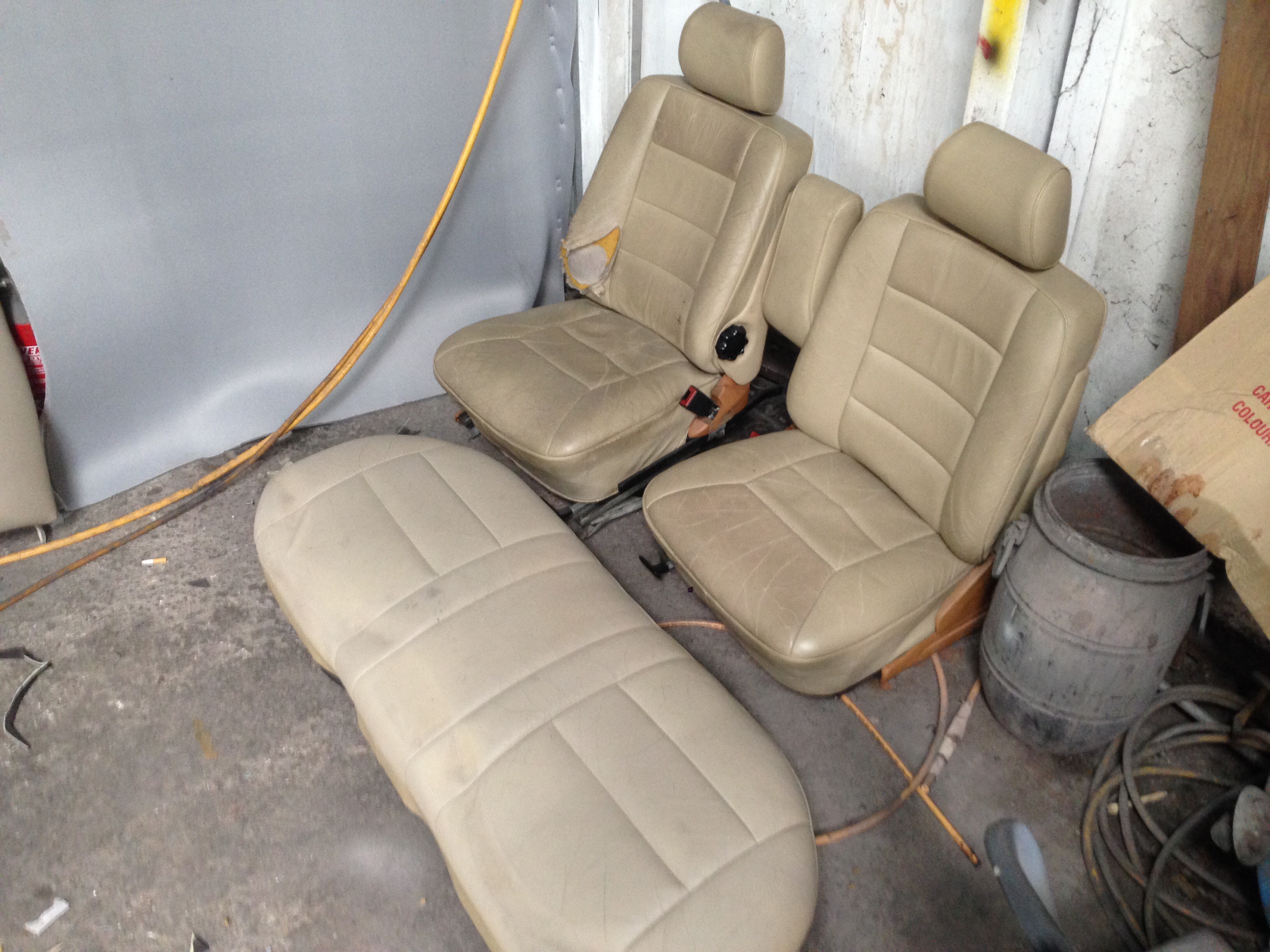 In not so many words, despite the mechanicals of the car being very good, after 33-years, the W126's interior was looking very beaten-up. The once supple leather was weather-worn and cracked, and of course the most used seat in the car, the driver's seat (above, left), was in really bad shape.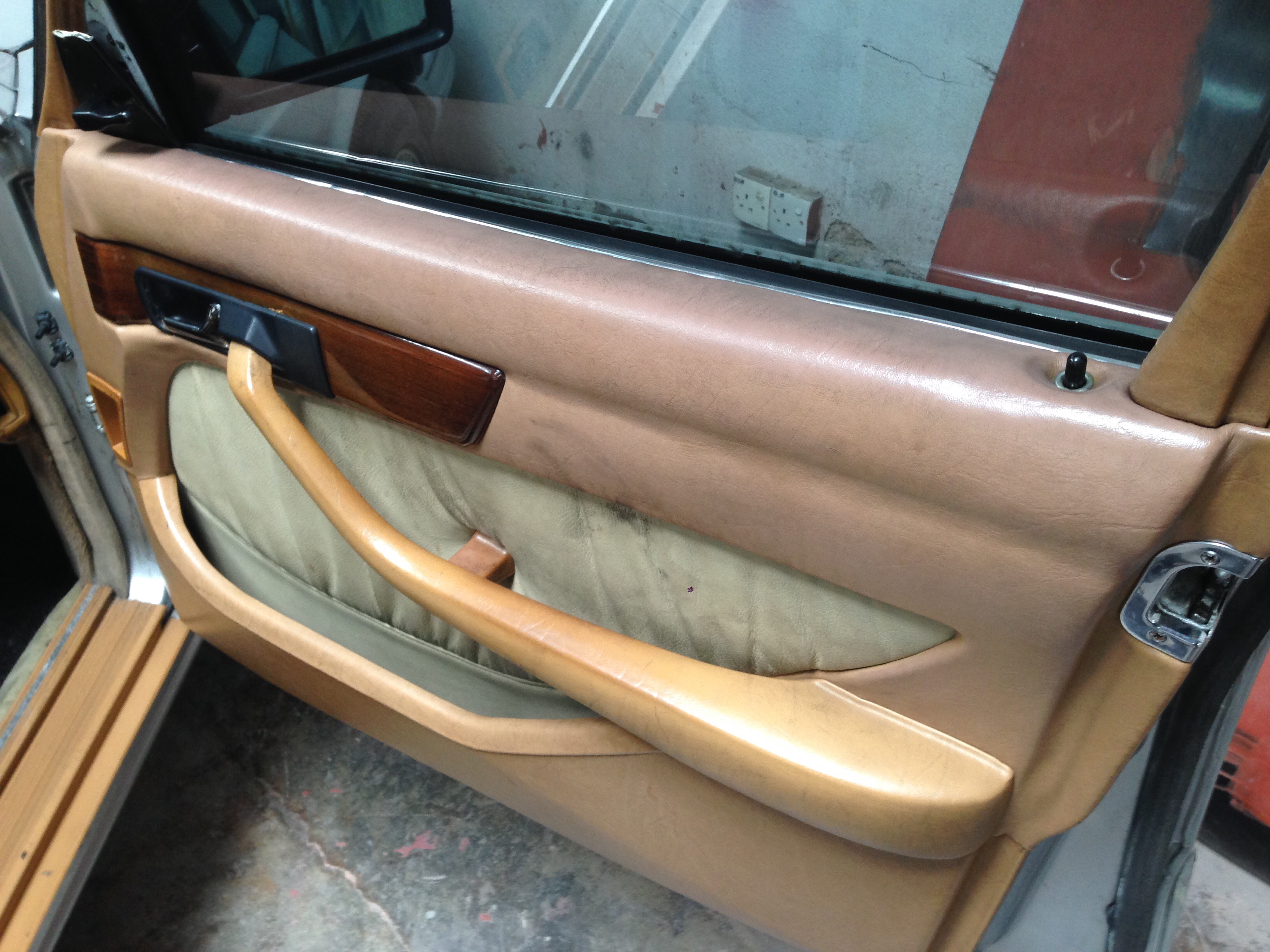 Equally bad were all four of the inner door cards. After years of being victimized by our harsh climate, they'd faded in many areas and hairline cracks had begun to appear on the sills. It was time to do something about all this… Enter Car Zone Interior.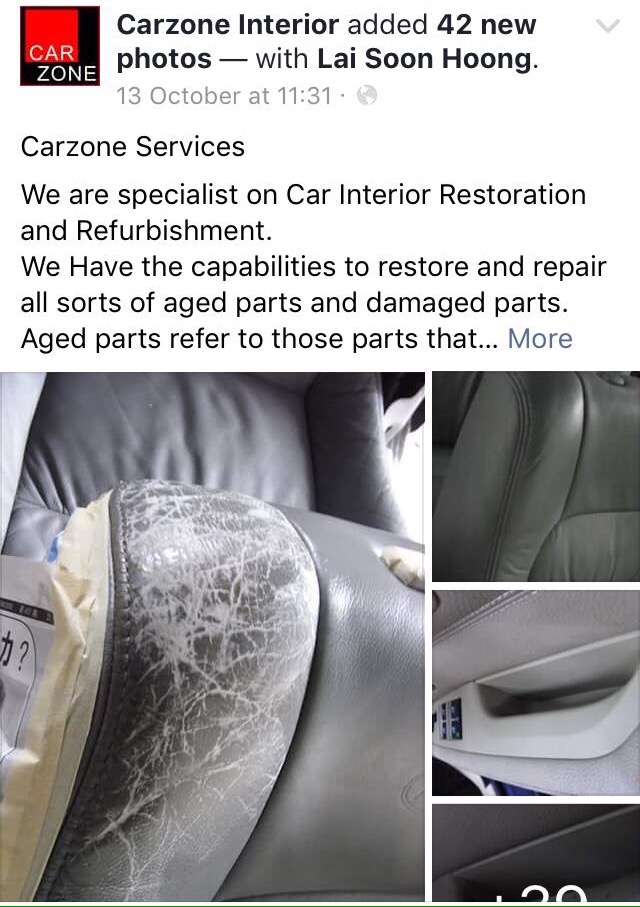 That is the actual screenshot (above) of the Car Zone Interior (CZI) Facebook post which initially caught my eye. It was the main photo which looked eerily identical to what parts of my W126 was suffering from, so I dug deeper.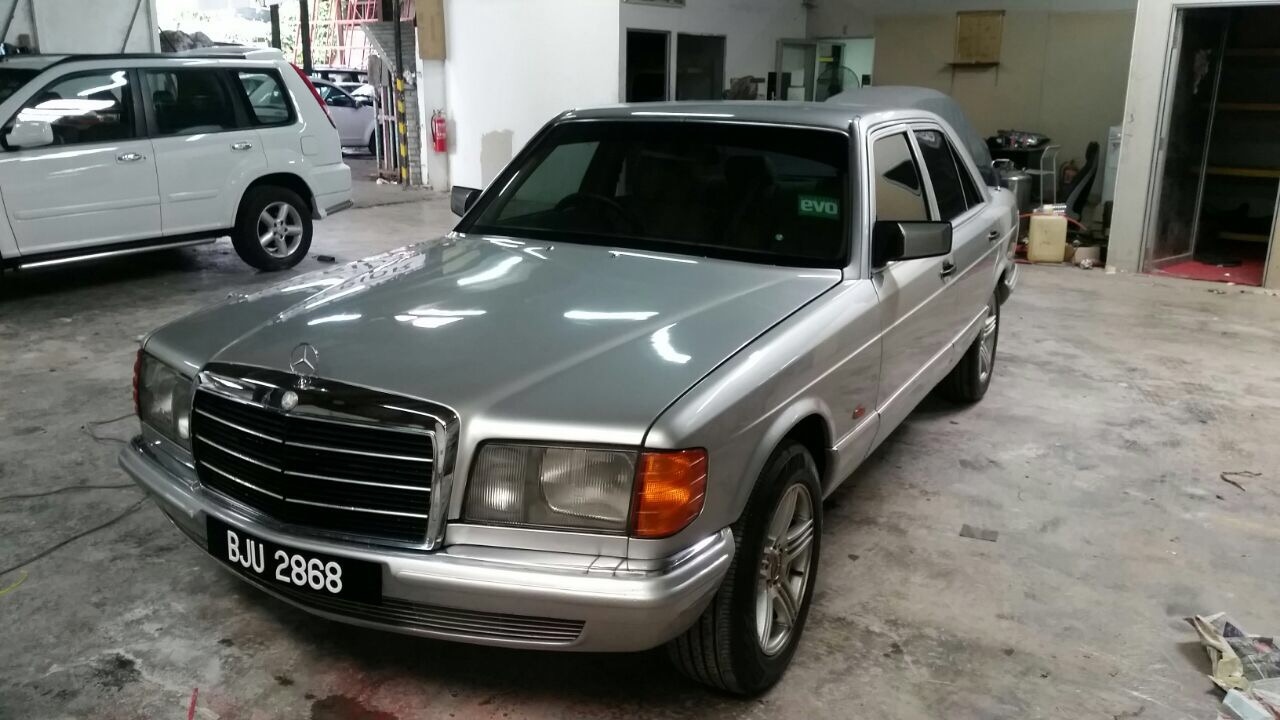 I learned that where possible, CZI would be able to actually restore the original leather or vinyl, rather than completely replace the whole interior with new material, which would cost an absolute bomb elsewhere.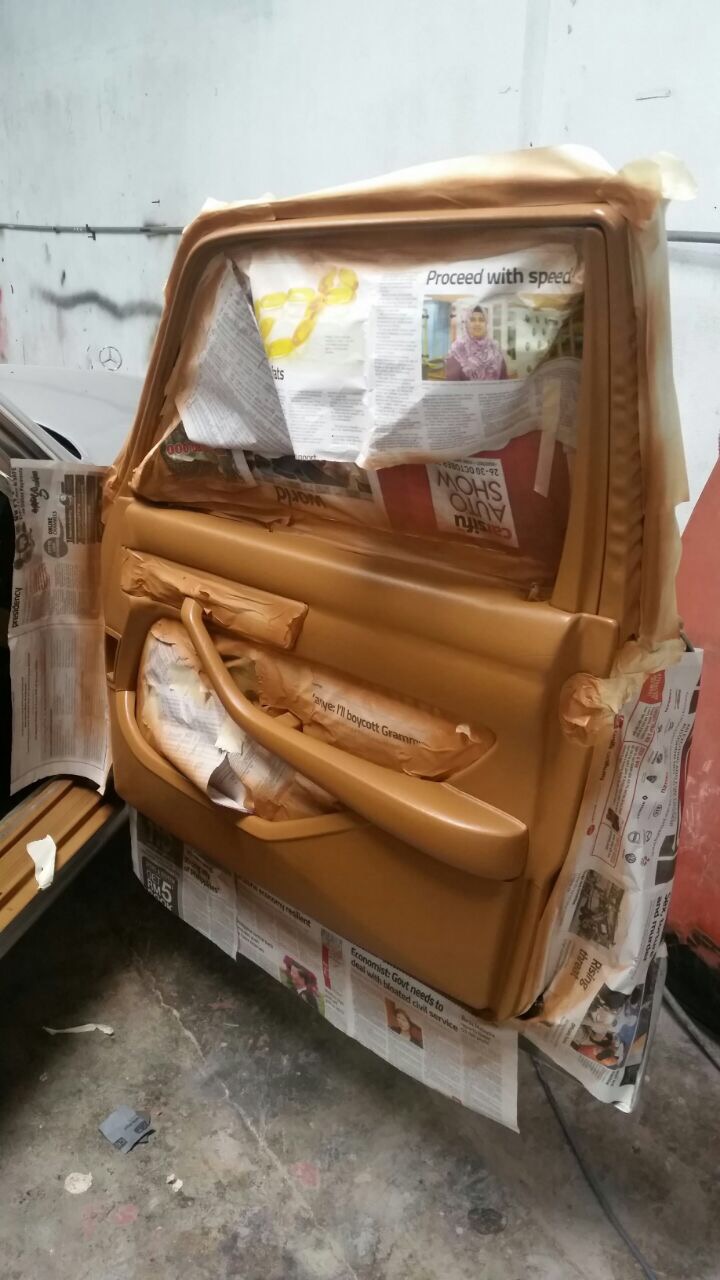 In fact a special type of paint formula (above) would be used as a finishing touch, once the necessary repairs were made. I have to say I was a bit skeptical at first. But a short FB personal message and quick subsequent call to the owner of CZI, Kelvin, a really nice guy who's been doing this for 14-years, and my fears were somewhat allayed. He was up to the challenge, and he was about to get one…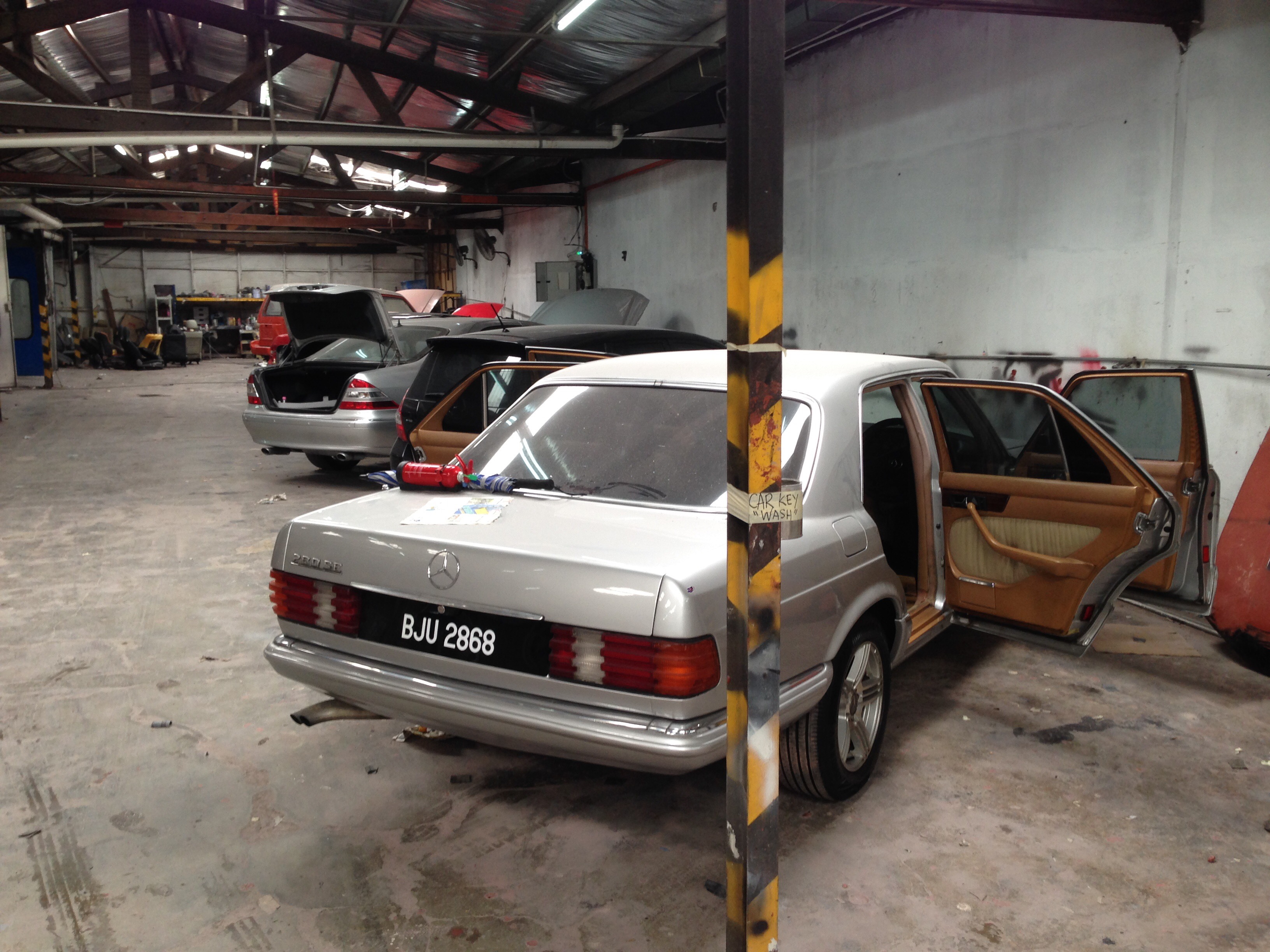 Located in the industrial part of Cheras / Kajang, arriving at the CZI premises, I was amazed to find a variety of cars getting worked on, from a classic Volvo 122 and Toyota Celica, to modern day Porsches and Mercs, even an old Jeep (see photo gallery).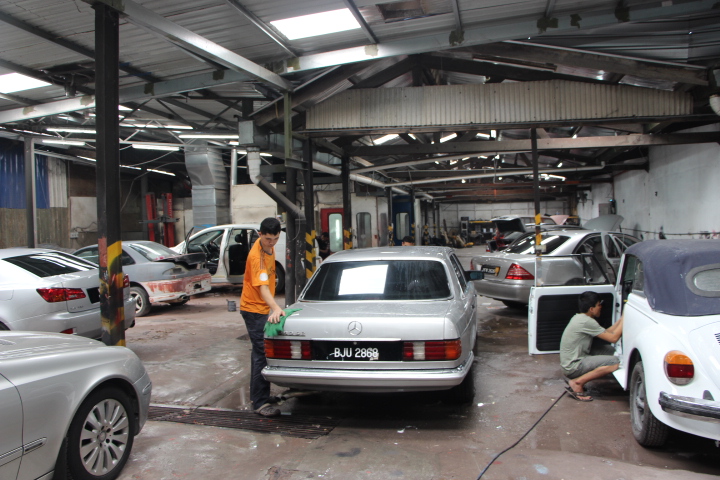 For the sake of this article (and my bank account) though, I told Kelvin to do the best he could; as in "fix what could be fixed, change what's only very necessary".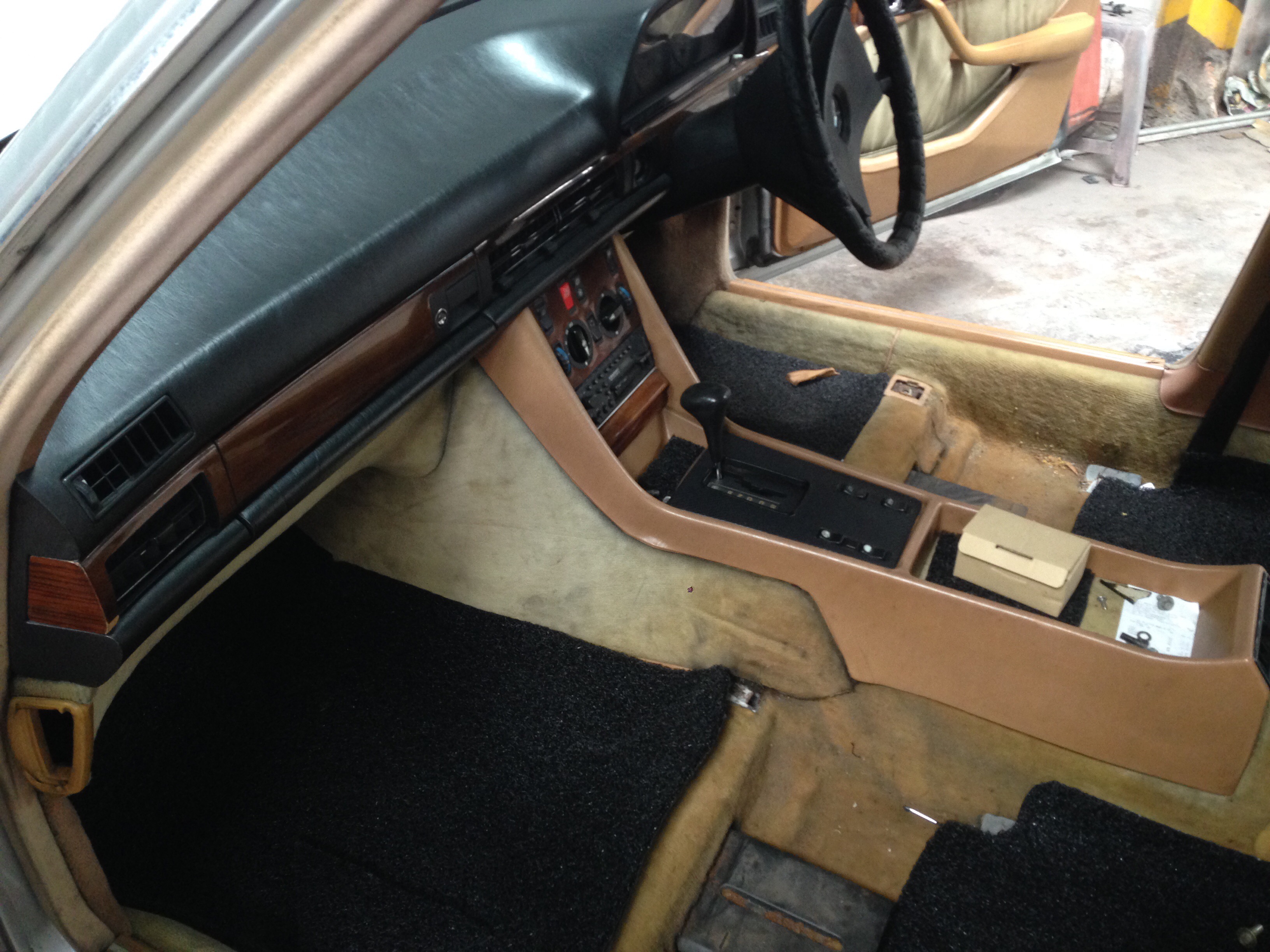 After removing the seats, it was mutually decided that a new layer of surface-skin would be required on them, as some of the cracks were just too deep, and outright torn in other areas. However, the good news was that a complete re-wrap would not be required, as the rest could be saved.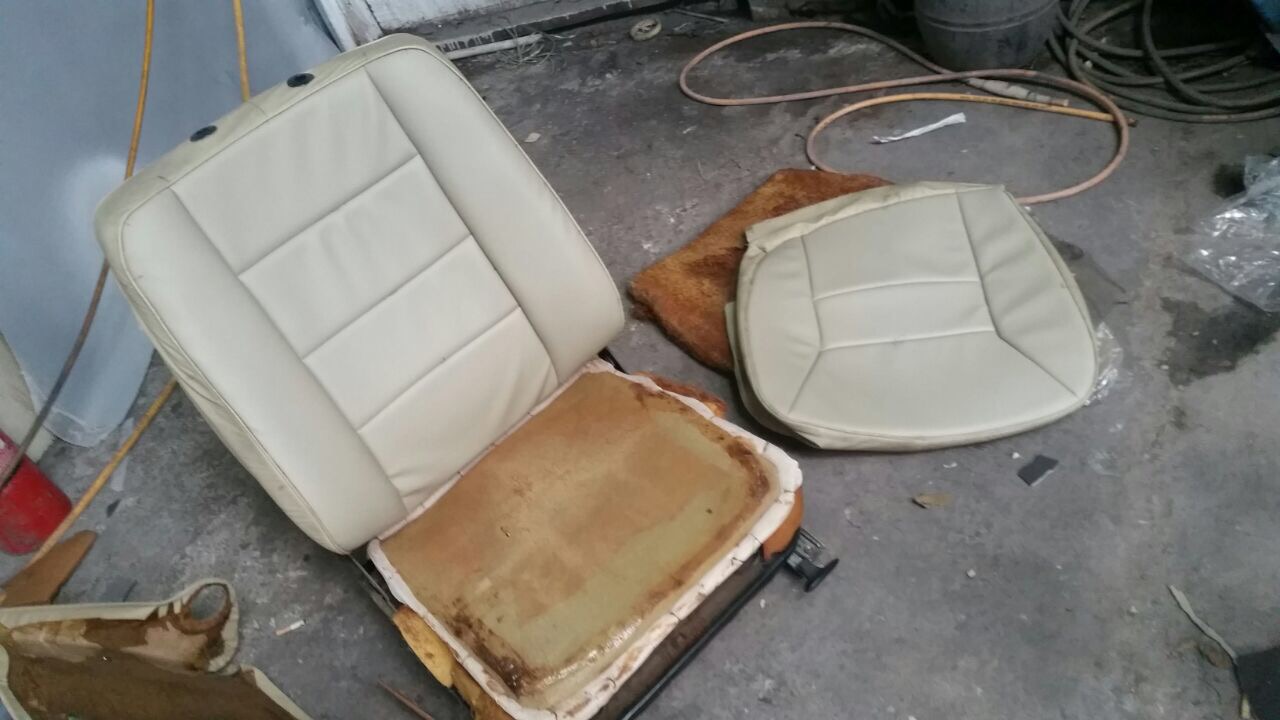 Next up were the door cards. I don't think I need to tell you just how expensive it would have been to buy new ones, so I told Kelvin, these had to be saved / restored, as I was on a budget, and I didn't want them to be removed.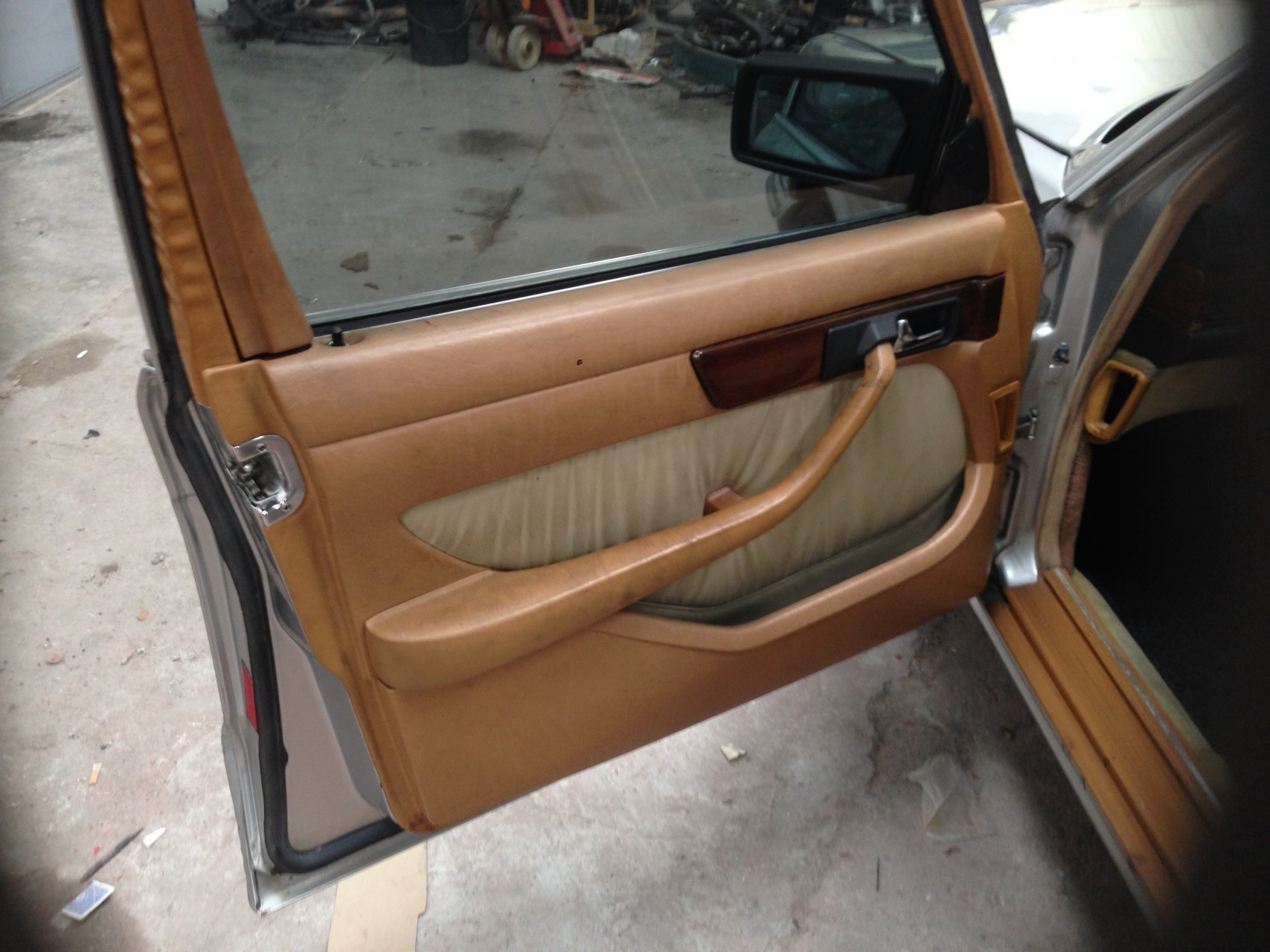 With old cars it's imperative to not remove components if possible, because things tend to break if you do so due to age. Using CZI's secret paint formula, and covering the areas that didn't need it, the subsequent results were utterly amazing.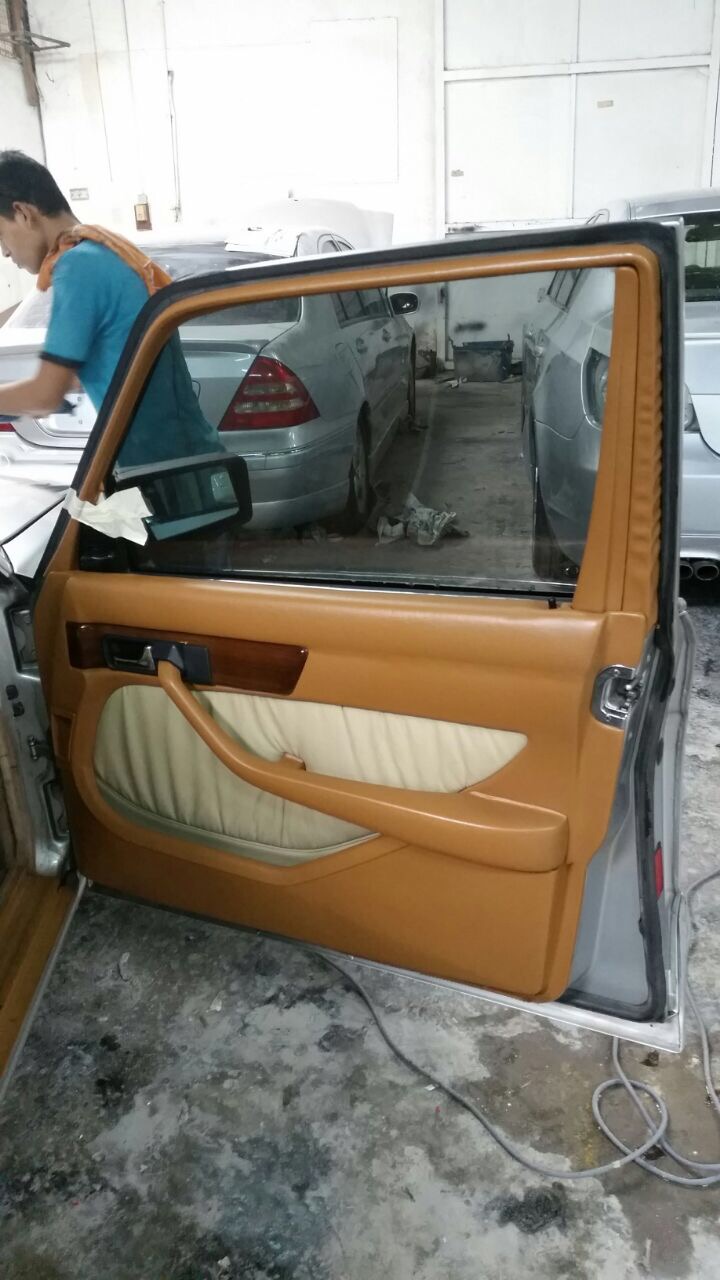 The door cards looked new. Even the OEM dual-tone colour was maintained, with zero overspray. Once the seats were back in, the full effect of what CZI had achieved could be seen…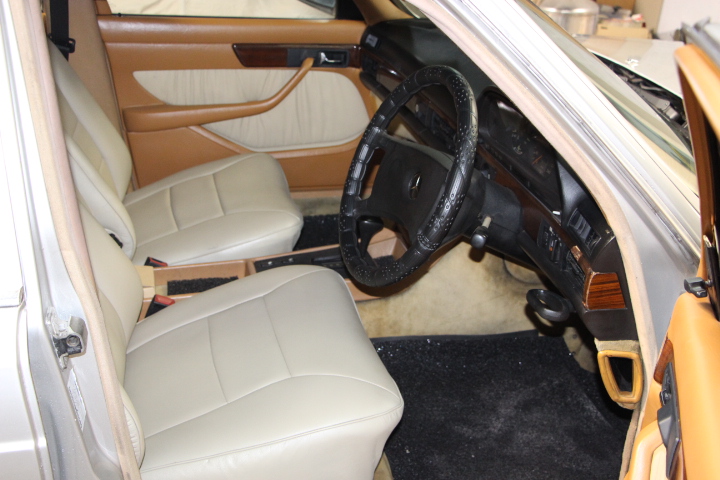 I was beyond pleased. The interior of the old W126 had been restored to all its former glory for a fraction of what it would have cost to buy a whole new interior, and most importantly, it looked original.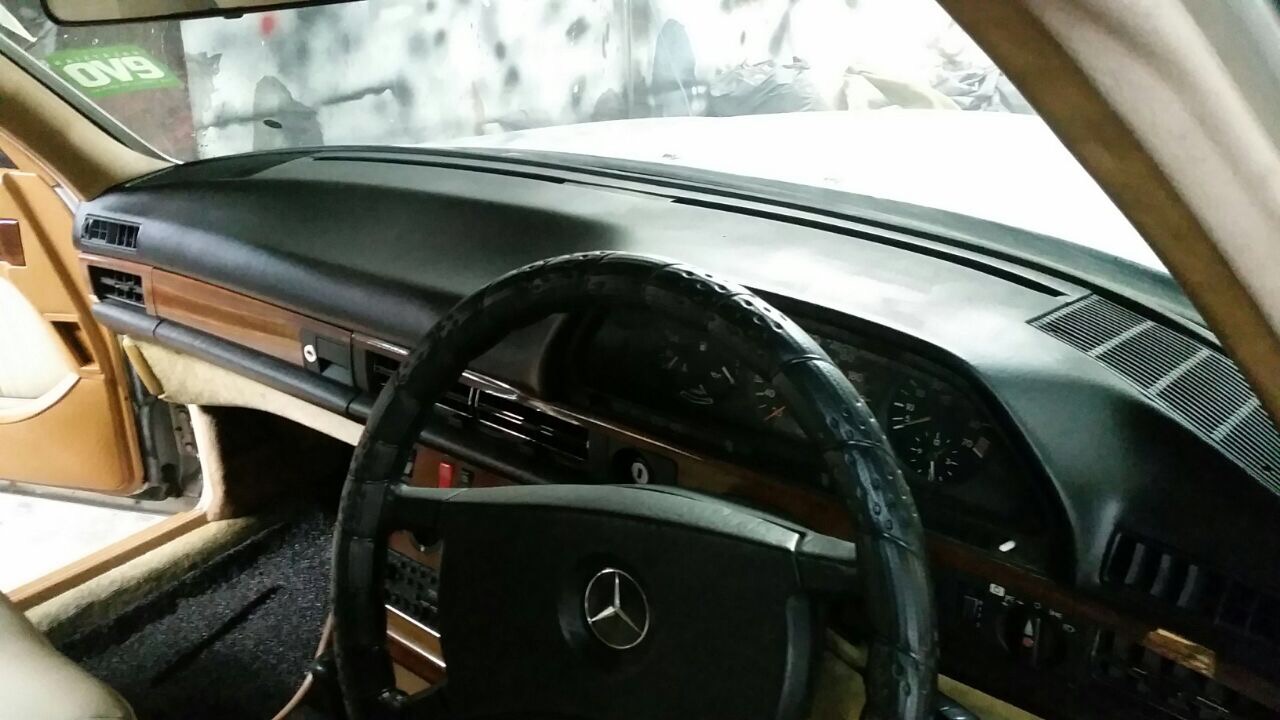 CZI even restored the dashboard for me, which despite being okay, did have a few cracks already forming, again due to our heat and humidity.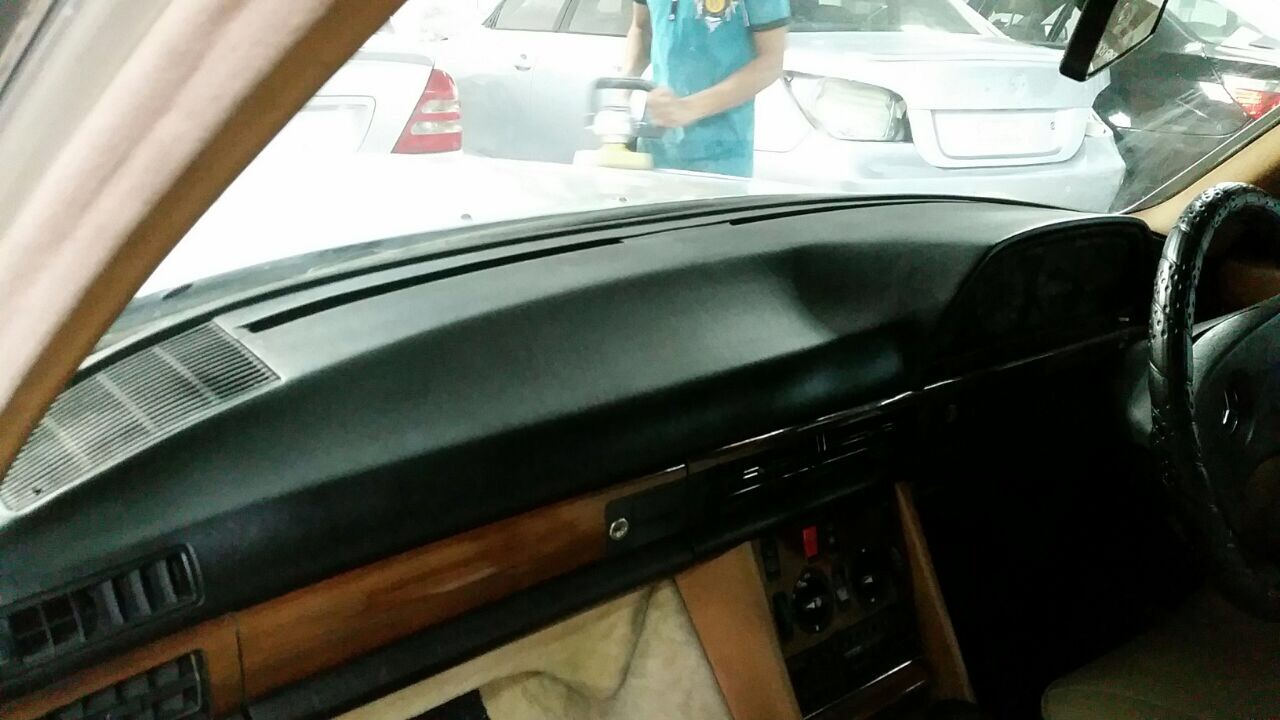 There's still more to be done, for example, CZI can also refurbish all the wood-grain inserts of the car, or even replace the entire carpet and roof lining. It's all up to the owner and what they want, CZI has several interior restoration packages to suit any need and any budget. The work you want done is up to you.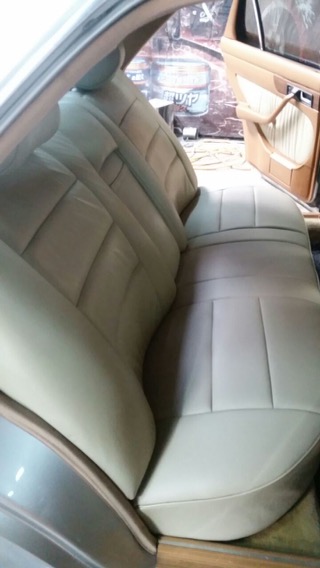 Time wise depending on what you want done, it can take a few days to a week, so it's best to give Kelvin (below) a call @ 016-333 9414, or visit CZI at Batu 11, Jalan Cheras, 43000 Kajang, Selangor. I strongly recommend you do call or visit if you want to refurbish your car's interior, before spending un-Godly amounts of money buying everything new. A truly cost-effective option this is. Thanks CZI! – Chris Wee.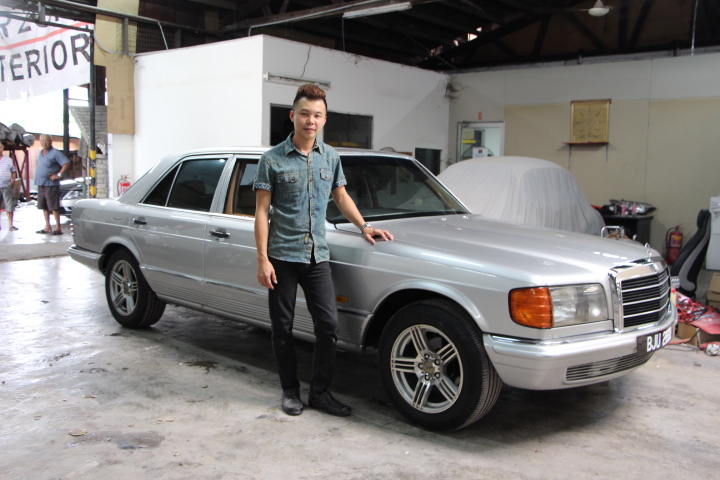 Photo Gallery…