ADVERTISEMENT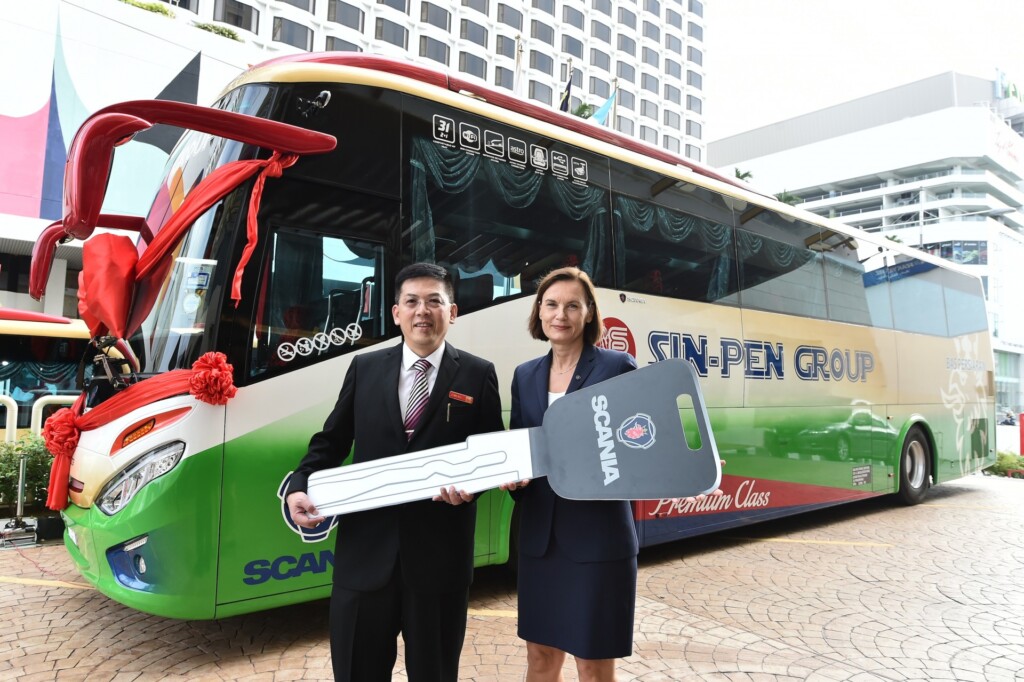 One of country's most established companies, Penang-based Sin-Pen Travel Sdn Bhd, has selected Scania for the next phase of its business expansion into the premium segment of travel and tours.
The first set of Scania assets it will acquire will be the purchase of two single deck 31-seaters that are built on the Scania K360IB4x2 chassis with 360 bhp Euro 3, 6-cylinder engines and fully automated Opticruise gearbox.
"We chose Scania coaches as we find that they offer the best in terms of passenger comfort, safety technology and fuel economy which are very important factors as our service covers the whole of Peninsular Malaysia, South Thailand and Singapore," said Sin-Pen Executive Director Mr Goh Eng Boon during the launch of its Premium Class Coach and online booking service in Penang.
"We have been in the business for over 30 years and we have decided that it is the right time to offer a new premium class coach experience for our passengers with a ride that is comfortable and safe, yet fuel efficient for the best profitability," said Goh.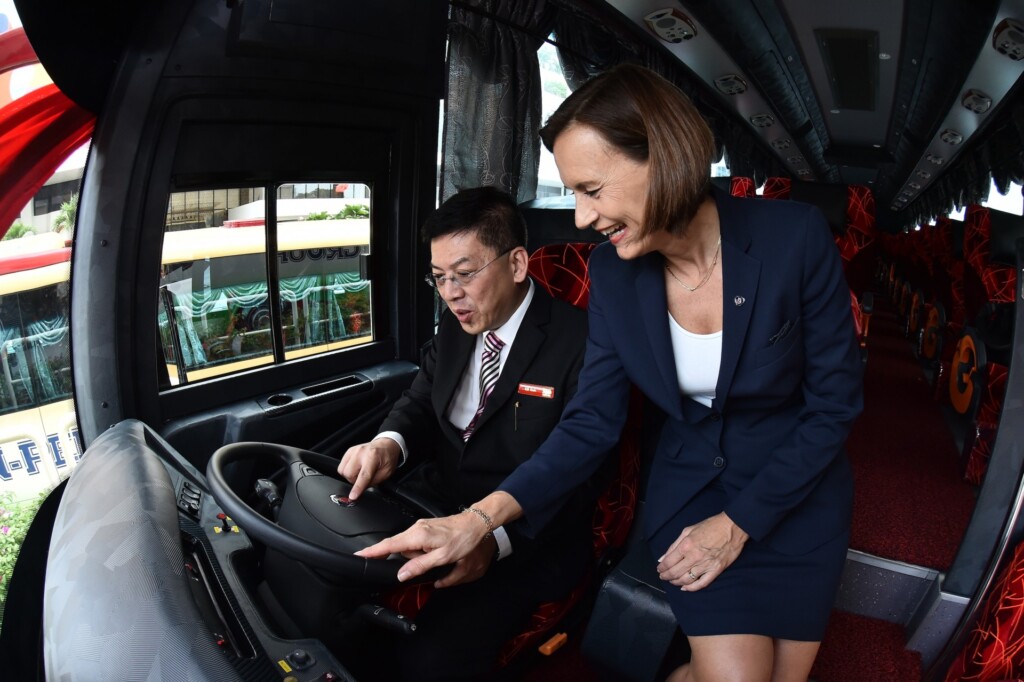 "The journey, safe arrival and experience that we offer our passengers are the most important factors from the moment they board a Sin-Pen service and that is why we plan to invest in Scania coaches next year," he added.
The Scania coach chassis comes with 2 years free Scania Assistance, 2 years free Scania Maintenance and 10 years free Scania Fleet Management.
"We are very happy that an established company like Sin-Pen has placed its trust in Scania's sustainable transport solutions to take the company towards the best profitability and towards enhancing the lives of passengers of this country," said Managing Director of Scania Southeast Asia, Marie Sjödin Enström.