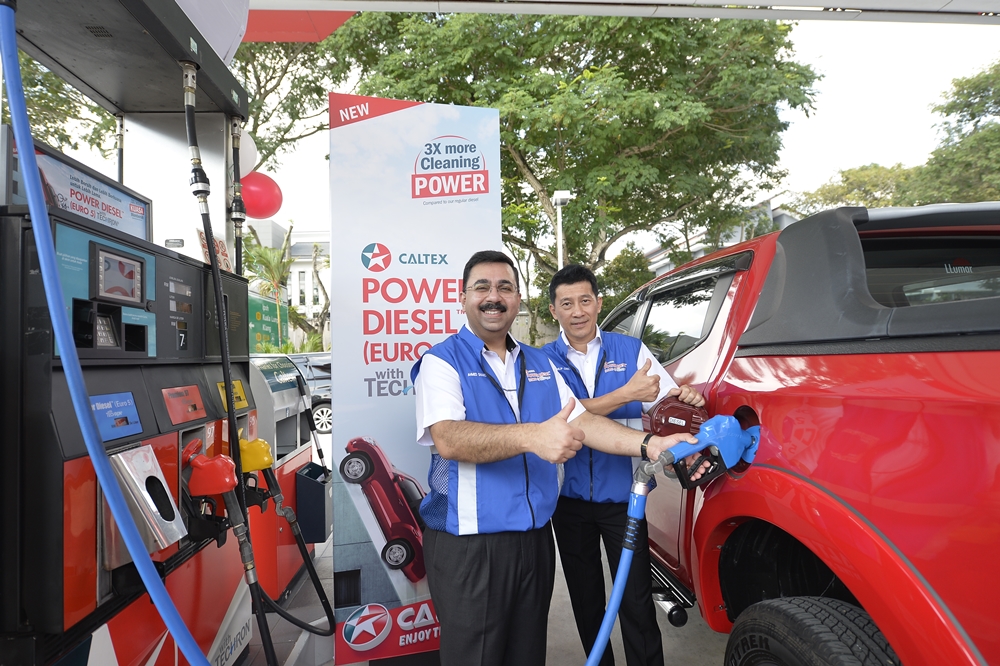 Chevron Malaysia Limited, which carries the retail brand Caltex has launched its Euro 5 compliant diesel fuel, the enhanced Caltex Power Diesel (Euro 5) with Techron D, a new ultra-premium diesel product that is cleaner and provides more power and more reliability with every fill.
ADVERTISEMENT
Caltex Power Diesel, is an improved ultra-premium diesel containing Chevron's exclusive Techron D additive to control deposits, help maintain fuel injector cleanliness and enable optimum engine performance.
Developed with near-zero sulfur content, the Caltex Power Diesel contains less than 10 parts per million (ppm) of sulfur, in comparison to the current Euro 2M diesel fuel which contains 500ppm – a factor of more than 50.
"We understand that our customers' needs are constantly evolving in this ever fast paced environment. The introduction of Caltex Power Diesel (Euro 5) with Techron D is proof of our commitment to provide customers with clean, safe and reliable quality products which not only increase vehicle performance but prevent engine corrosion for both old and new diesel engines," said Shahid Ahmed, Country Chairman, Chevron Malaysia.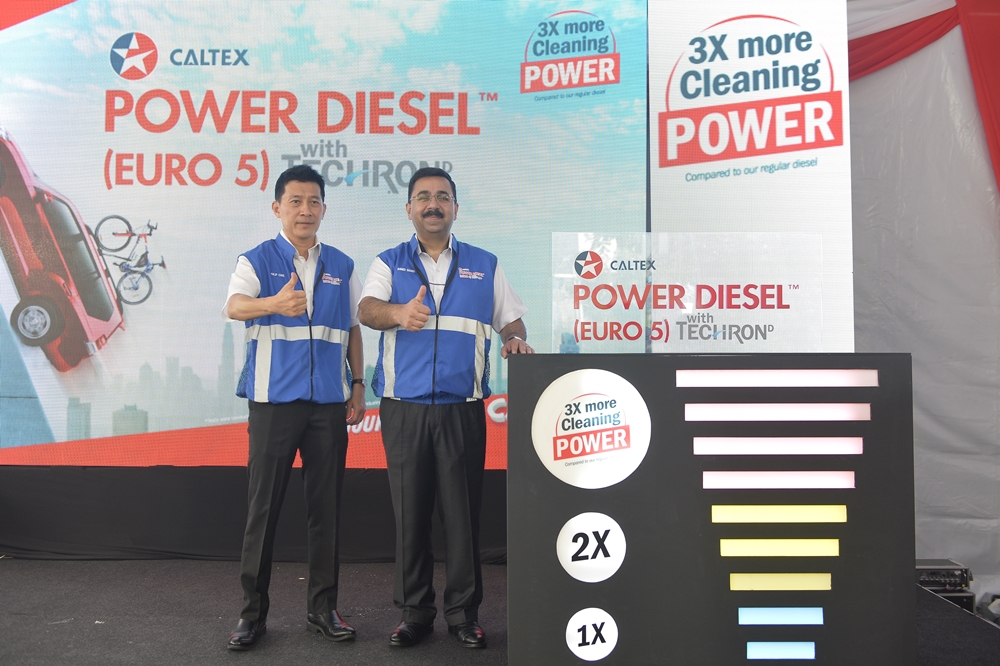 In a diesel engine, keeping the fuel injectors clean is critical as diesel fuel injectors are prone to deposit formation. Deposits can upset the injector spray pattern and hinder the fuel-air mixing process and this can result in decreased fuel economy, decreased engine performance and increased emissions. The new Caltex Power Diesel has been proven to help clean up and keep clean fuel injectors and optimise power. This new product benefits are supported by various tests and research. In engine and laboratory tests, it has proven to deliver excellent results including:
100 % Clean Fuel Injector that translates to optimal fuel economy, lesser emissions and restoration of lost power
Zero Power Loss
Metal surface protection against corrosion
Foamless, resulting in a faster and cleaner fill
The Caltex Power Diesel (Euro 5) with Techron D retails for RM1.95 per litre as of December 2016 and it is currently available at the Caltex station in Glenmarie.