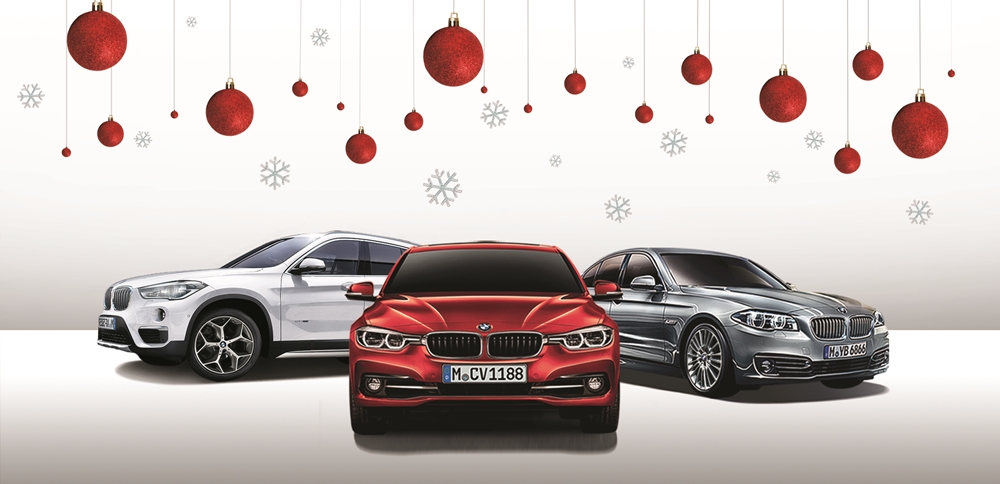 ADVERTISEMENT
BMW largest Authorised dealership group, Auto Bavaria, is celebrating Christmas early this year with special year end offers.
From today, Friday 2nd until Sunday 4th December 2016, the premium dealership group is offering great deals and offers on BMW vehicles at their showrooms in Kuala Lumpur, Johor Bahru and Penang.
The exclusive offers include attractive rebates, 5 Years Unlimited Mileage Warranty + Free Scheduled Service as well as a great offer on high trade-in value. Additional Surprise Christmas deals alongside BMW Lifestyle merchandise also await new BMW vehicle buyers.
On top of that, Auto Bavaria will also be inviting underprivileged children from 3 charity homes namely Trinity Home, House of Joy and Pusat Penjagaan Kanak-Kanak Cacat Taman Megah to their showrooms to celebrate Christmas together over the weekend from 3rd to 4th December 2016.
Auto Bavaria Kuala Lumpur, meanwhile, are conducting a donation drive from Thursday, 1st December to 15th December where the dealership will be welcoming donations of new or pre-owned clothes, toys, stationeries, story books and Christmas gifts.
Details of the Auto Bavaria Christmas 2016 are as below:
Date : Friday, 2nd – Sunday, 4th December 2016
Time : 9 am – 6 pm
Venue : Auto Bavaria Kuala Lumpur; Auto Bavaria Johor Bahru; Auto Bavaria Penang