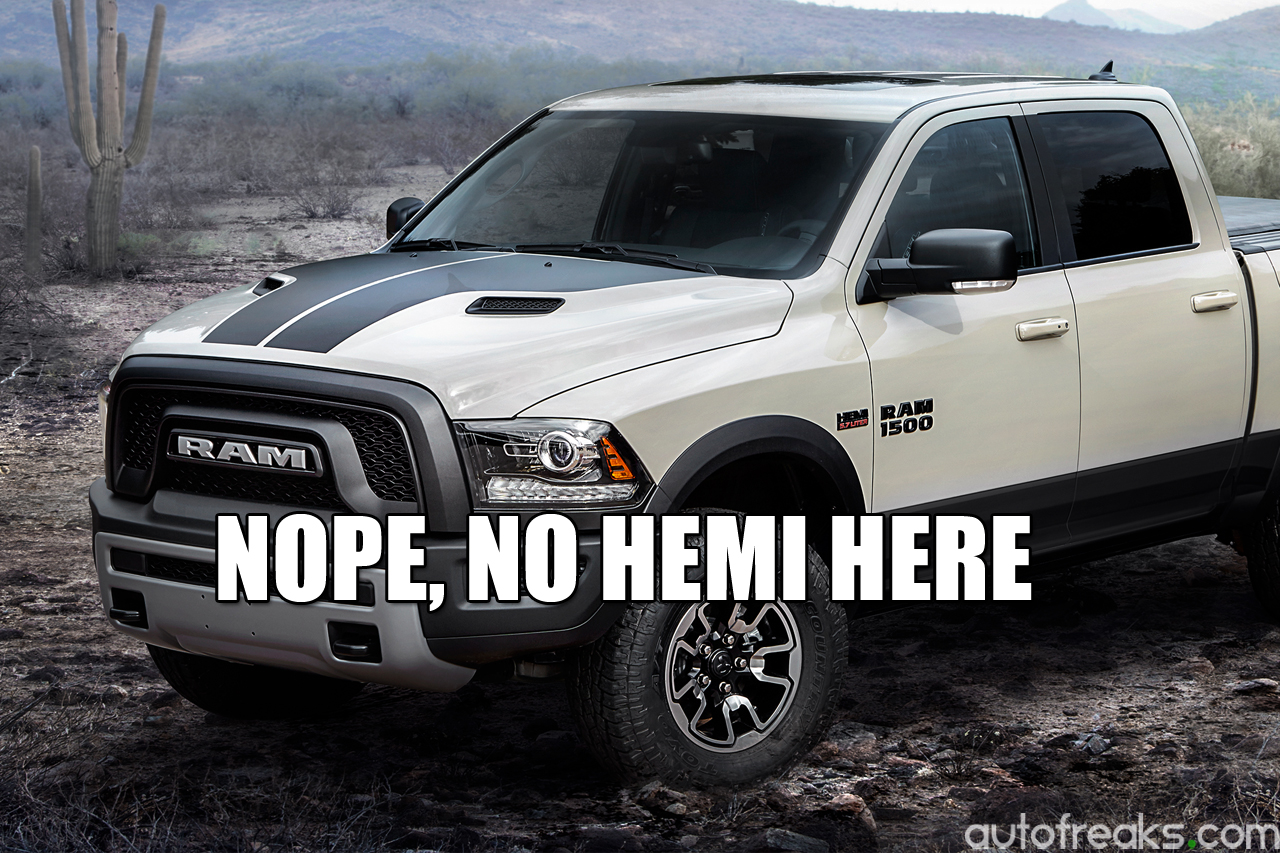 ADVERTISEMENT
Often found in service centres, technical service bulletins usually covers technical procedures that's often too hard for a non-technical person to comprehend. However, Fiat Chrysler recently issued bulletin 23-053-16 to address a very specific problem.
Apparently, during production of the 2017 Ram 1500, someone accidentally installed Hemi emblems on a number of V6-powered trucks. The Hemi emblem is supposed to be exclusive to the 5.7-litre V8-powered trucks. Worst part is that these trucks actually ended up on some people's porch.
Here's the technical service bulletin in full (thanks to the Allpar forum):
TSB NUMBER: 23-053-16
GROUP: Body
DATE: November 15, 2016
SUBJECT: Hemi Emblems Installed On Vehicles Equipped with A 3.6L Engine
SYMPTOM/CONDITION: Customers may notice Hemi emblems on the front fenders of their 3.6L engine and midnight package vehicle.
OVERVIEW: This bulletin involves removing the Hemi emblem on the front fenders of specifically equipped vehicles.
MODELS: 2017 (DS) Ram 1500 Pickup
REPAIR PROCEDURE:
1. If the vehicle has Hemi emblems installed and the vehicle does not have a Hemi engine, the emblem will need to be removed.
For what its worth, removing the emblem is a straightforward solution, though the question remains. How did it even happen in the first place?
Via: Road&Track