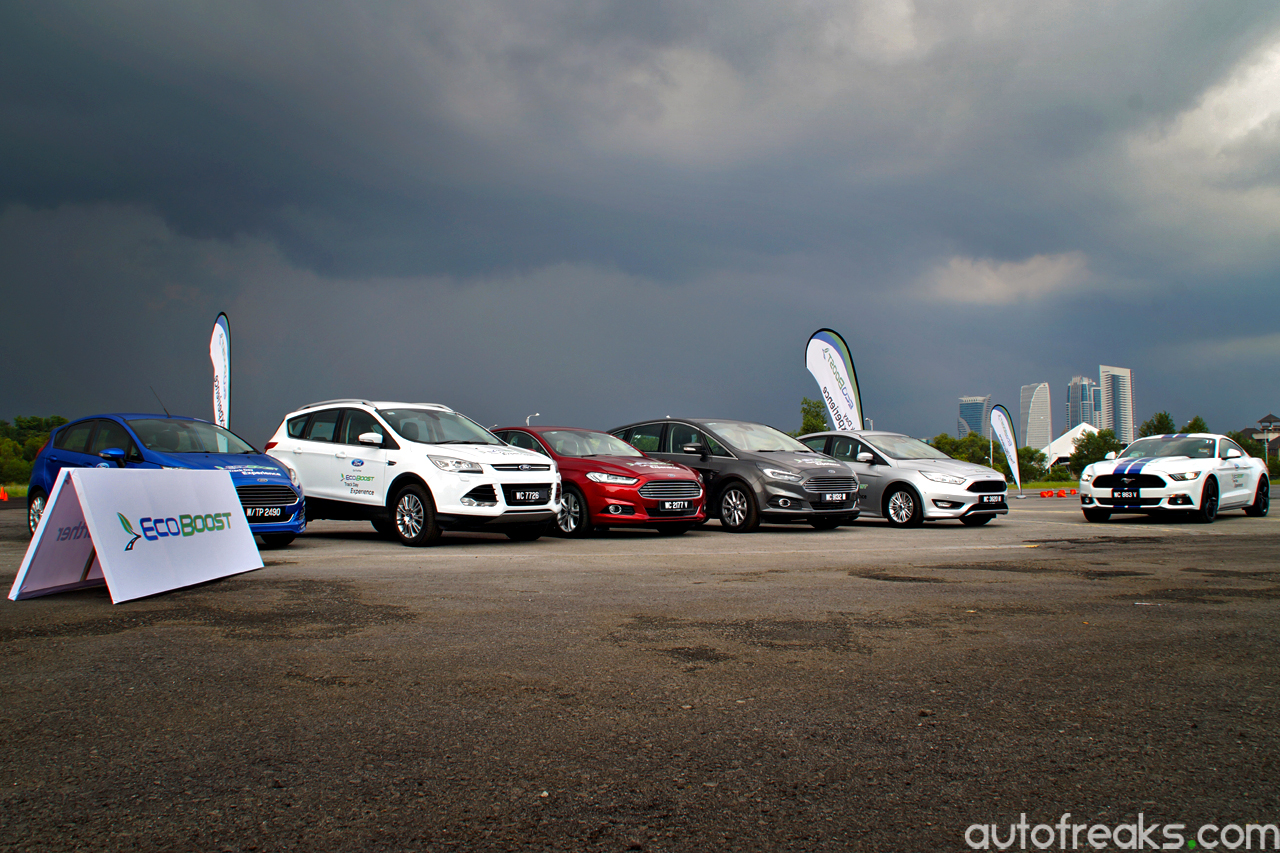 ADVERTISEMENT
In the past, whenever fuel efficiency is mentioned, there are words that come to mind, which includes mundane, dull and boring. Enter the Ford EcoBoost range of engines, which are designed to quash the notion that fuel efficiency has to equate to boring cars.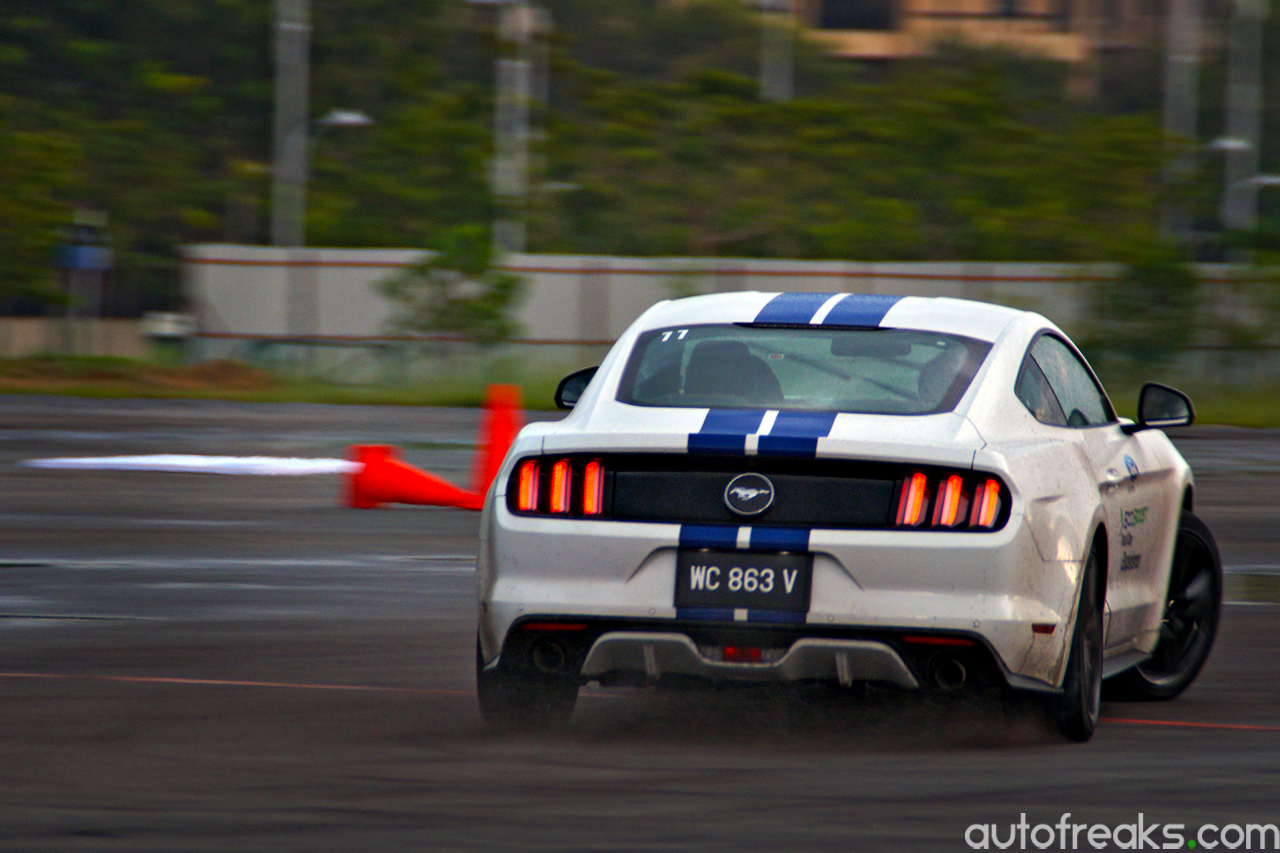 Recently, Sime Darby Auto Connexion held the Ford EcoBoost Track Day Experience that allowed members of the media to full appreciate the fuel efficiency and power delivery of the Ford EcoBoost engines. The activities ranged from a fuel efficiency run dubbed the "RM20 Dare", brake avoidance test, acceleration tests and a short gymkhana run.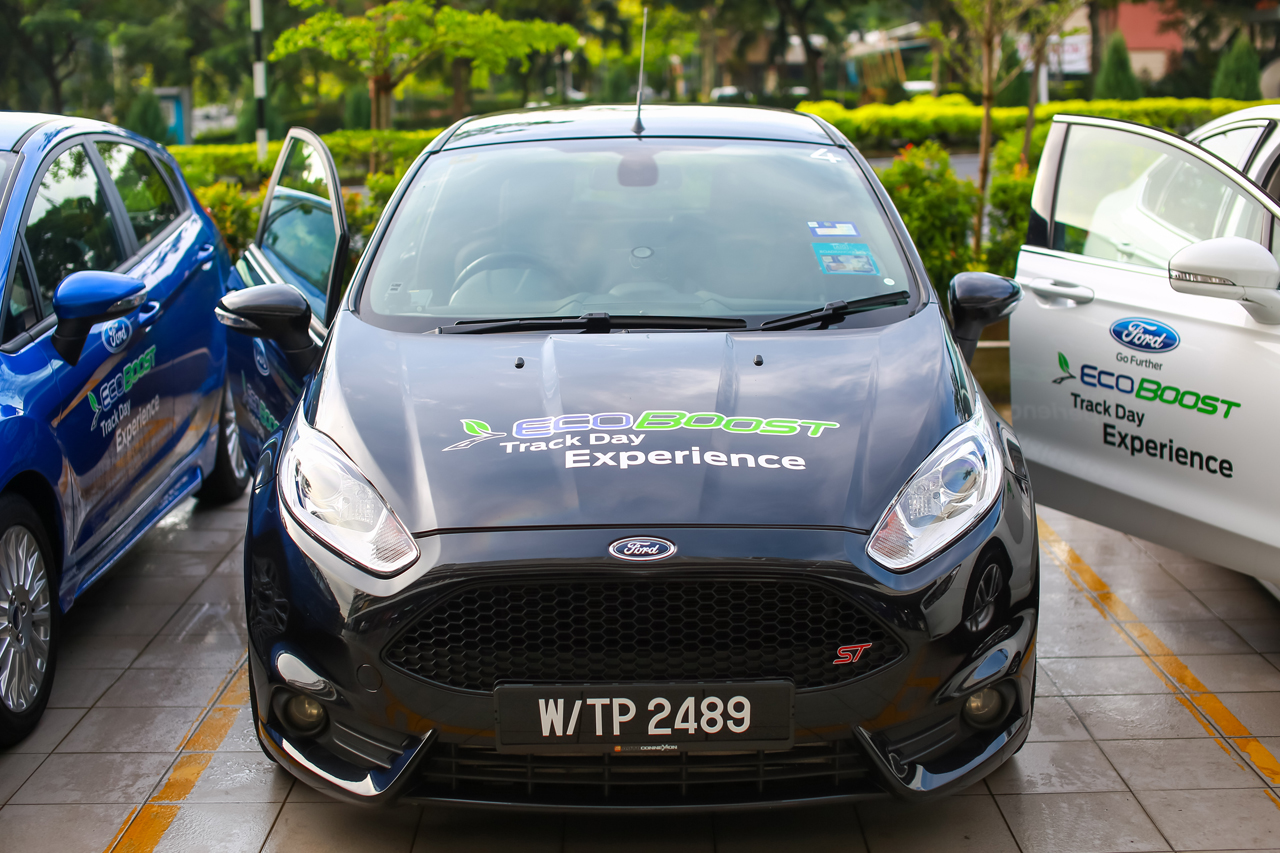 For the purpose of experiencing what Ford has to offer, I was assigned to a Ford Fiesta ST with Durrani Sharom as my co-driver. Because my right foot is essentially made out of lead, I let him take the wheel for the RM20 Dare as there was no designated driver swap. We had to travel 100 km down south towards Port Dickson before the results were announced. After tabulating the results, it was announced that the most efficient car of the bunch was a Ford Kuga, which used RM14 of fuel (7.17 litres). For our little Fiesta ST, we did RM18 (9.23 litres), which isn't too bad considering that it is a hot hatch.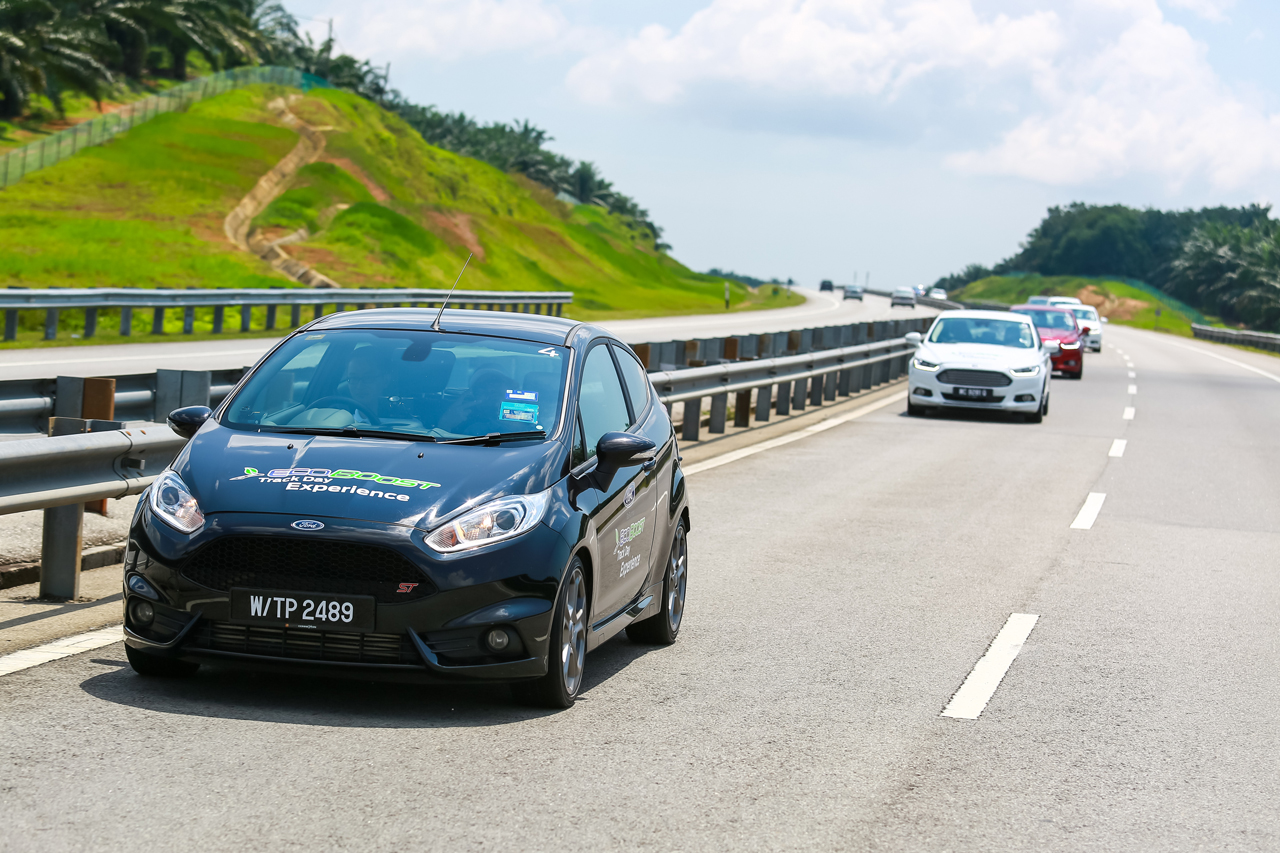 After the fuel efficiency test, I took the Fiesta ST back to Cyberjaya for the next agenda. Rowing through the gears and changing gears reminded me why I enjoyed every moment I had with the little Fiesta ST. Acceleration from its 1.6-litre turbocharged four-cylinder was effortless, no matter what gear you're in.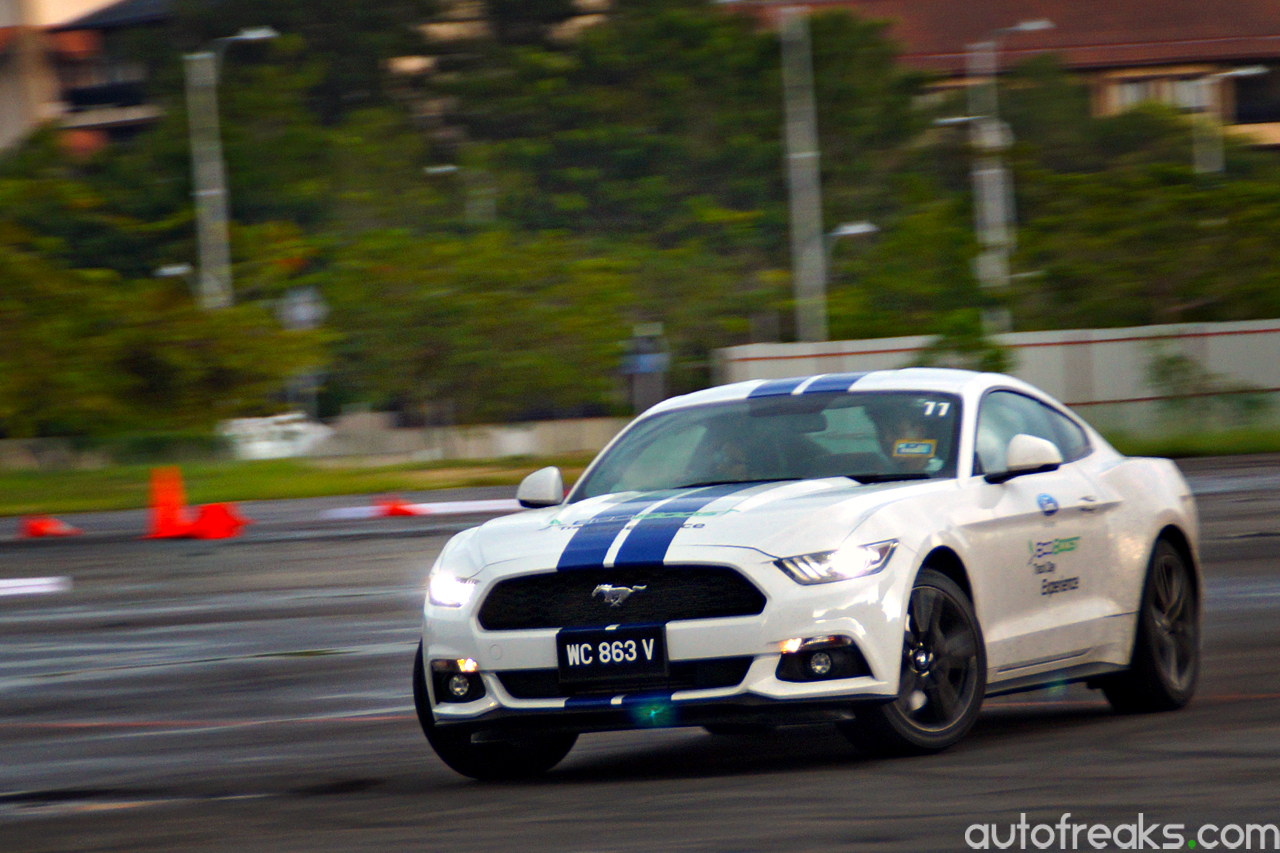 When we arrived at the Putrajaya Recreational Airstrip, we had the chance to sample other EcoBoost-powered models, including the S-Max, Kuga and Mondeo through a braking and acceleration test before heading to the short gymkhana section, where a Fiesta and Focus awaited us. We ended the day with a ride in the Ford Mustang EcoBoost around the gymkhana section.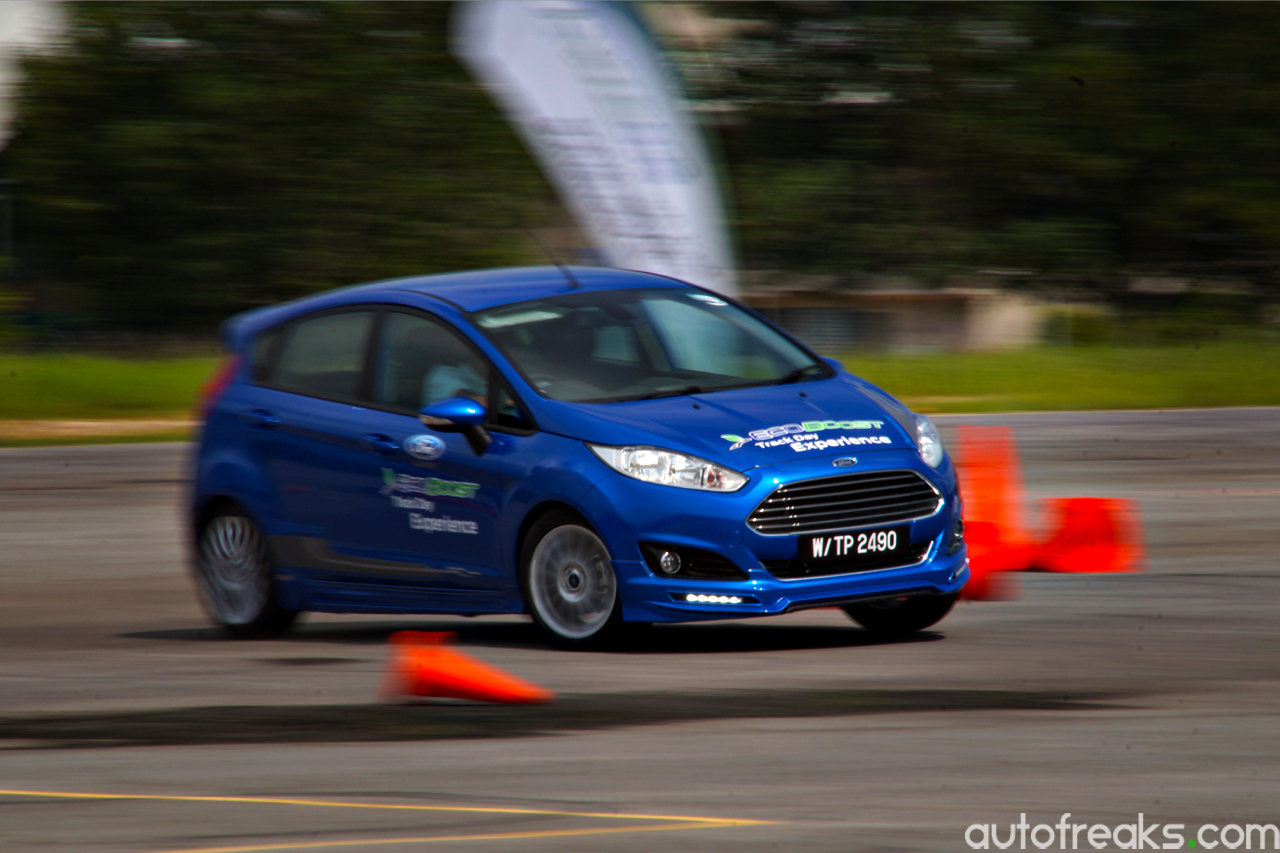 At the end of the day, I am fairly convinced with Ford's offering. The EcoBoost engine is able to provide power when needed, whilst at the same time offering superior fuel efficiency. Who says that fuel efficiency has to be boring? After all, the EcoBoost engine has been crowned engine of the year five times in a row!