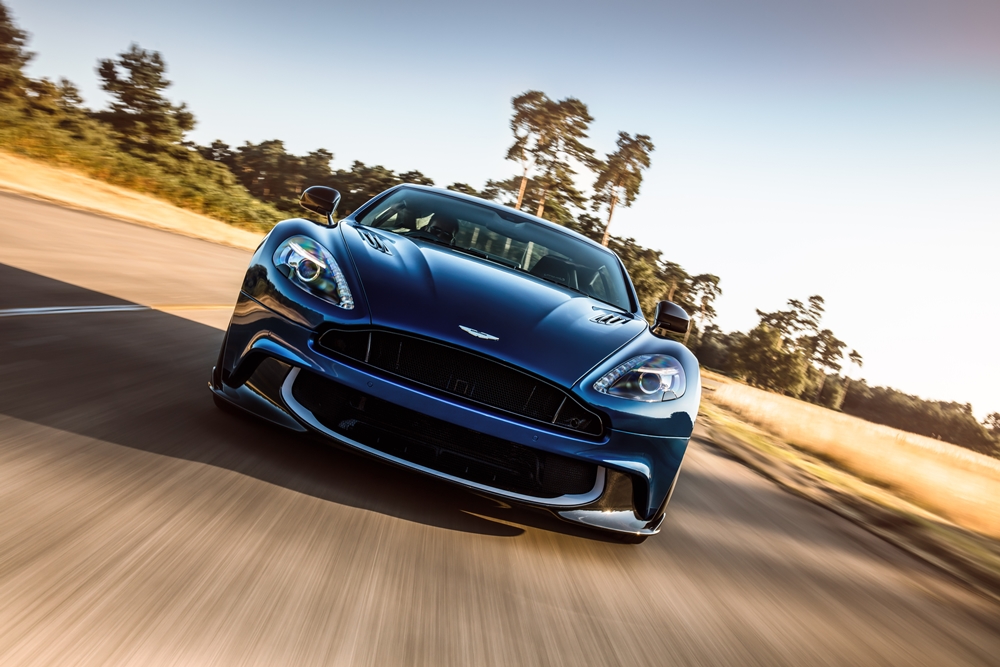 ADVERTISEMENT
At the 2016 Los Angeles Auto Show, Aston Martin has unveiled the most powerful Vanquish to date called the  Vanquish S.
While the new Vanquish S may seems more or less identical to the standard Vanquish, this new hardcore version brings many improvements to the aerodynamics, engine, chassis, suspension, and brakes to create "a machine honed to deliver more intense thrills and even more scintillating performance."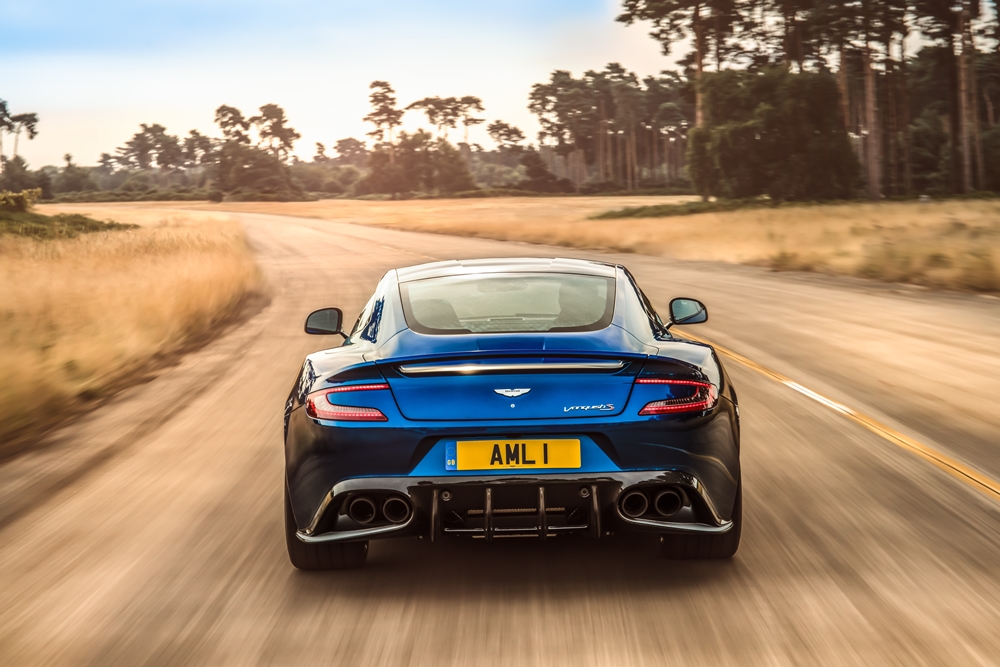 The Vanquish S is powered by a retuned 6.0 litre V12 engine, which now produces up to 600PS (up from 573PS) and features "sensational throttle response", thanks to a revised, freer-breathing intake system. These larger volume inlet manifolds allow a greater volume of air to flow into the engine at high revs, creating "a relentless power delivery and a stronger feel all the way to the redline", says the automaker.
The British company promises faster gearshifts and better response from the 8-speed automatic gearbox of the supercar, which has been calibrated to better fit the improved engine.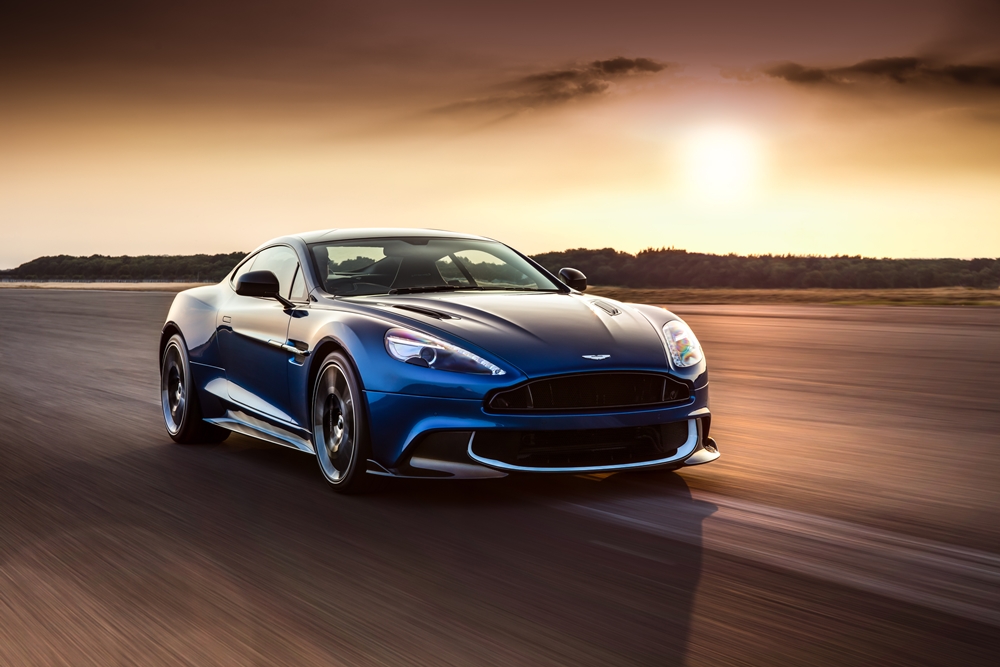 Likewise, the suspension, damper internals, spring rates and anti-roll bar bushes have also been re-tuned to give the Vanquish S a keener edge in the more sporting suspension modes, without compromising its ability to deliver supple ride quality on demand.
Visually, the Vanquish S can be distinguished by a new aerodynamic package. It comes with a new carbon fibre front splitter and rear diffuser which provides a significant reduction in frontal lift. Besides the new quad exhaust outlets and a new Vanquish S badge, its overall look can be further enhanced with a range of new options. These include carbon fibre bonnet louvres, new forged 5-spoke diamond turned wheels and a choice of striking painted graphics packs.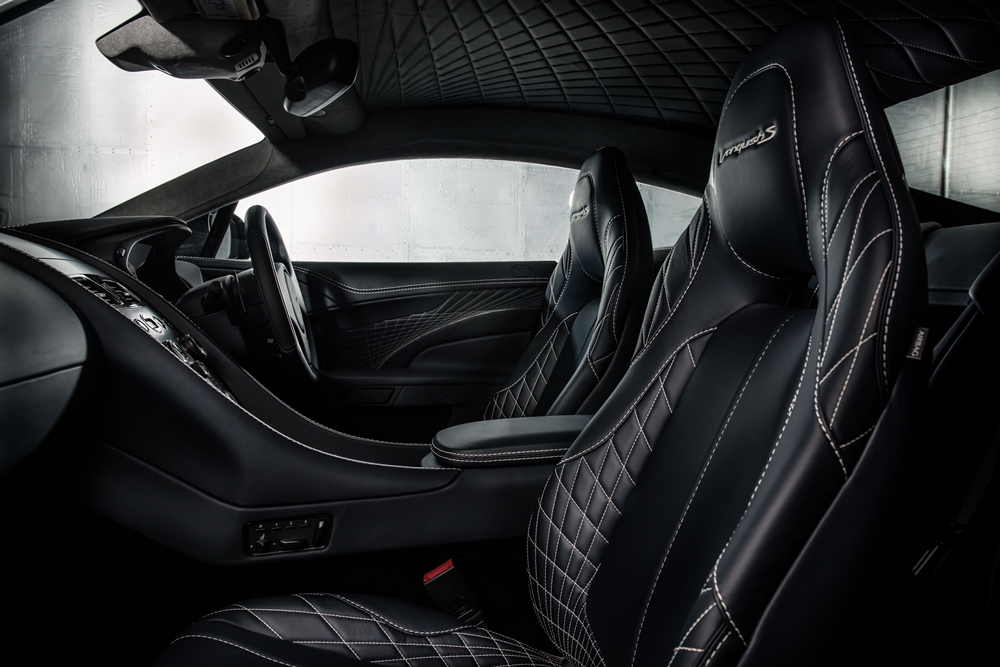 Inside, the Vanquish S can be further personalised with a choice of new 'Filograph' quilted leather and the use of new materials and finishes, such as the Satin Chopped Carbon Fibre fascia panel. Bridge of Weir Caithness leather offers an added touch of luxury and tactility, while Vanquish S embroidery on the headrests provides a crafted finishing detail.
Aston Martin Vanquish S is available in both Coupe and Volante with prices starting at $312,950 (est RM1,359,595). First deliveries will commence in December this year.