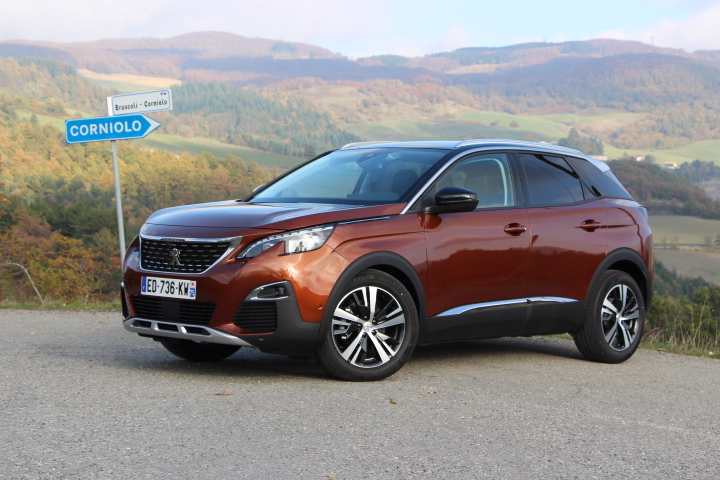 ADVERTISEMENT
THE Peugeot brand in Malaysia has not had a very rosy history. It comes as no surprise that anyone would have doubts about committing a year's salary or more for a vehicle from this brand. But you know the sad thing is, taken as a vehicle and not letting past mismanagement of the brand get in the way, Peugeots are actually very, very nice to drive.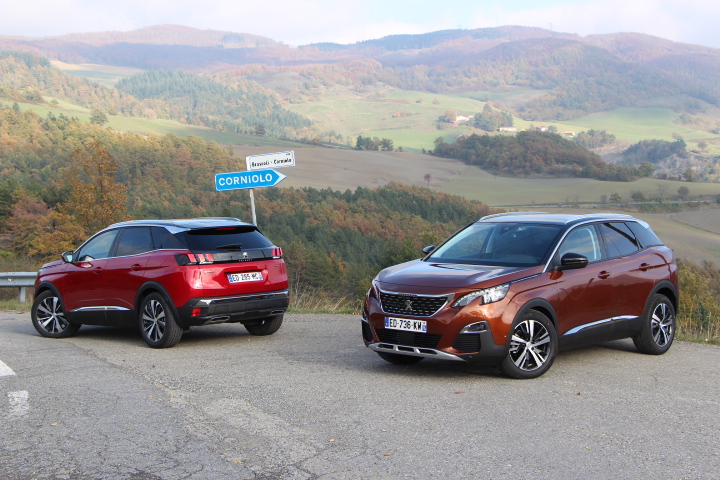 But for the sake of this review, I have to digress just a tad, and take a stroll down memory lane, if you'll permit me. As aforementioned, the Peugeot brand here is riddled with bullet-wounds from well-before Naza / Nasim took over. I must admit that when I learned some years ago that the brand would be relaunched in M'sia under a new stakeholder, the first thought that came to mind was "Naza". We're hedging bets now that Alfa Romeo will be next, want in?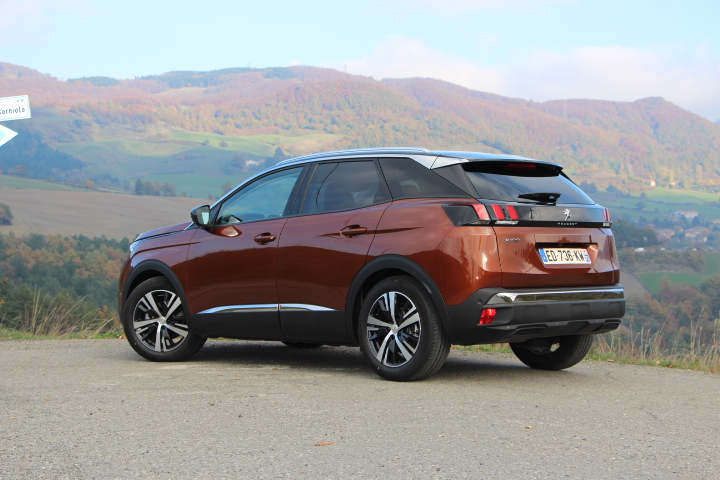 Sure enough, Nasim Sdn. Bhd. was born, and they became the new custodians of the venerable French brand. I'll also be the first to admit, I didn't think it would last long; not after the almost irreparable damage done by the previous 'champions' of the brand locally. They say it's easy to change someone's mind, but it's a whole lot harder to change a mind-set. That said, Nasim are persevering, not just plodding along, but actively seeking out new ways and new vehicles to spur the brand on, and this in itself is very admirable.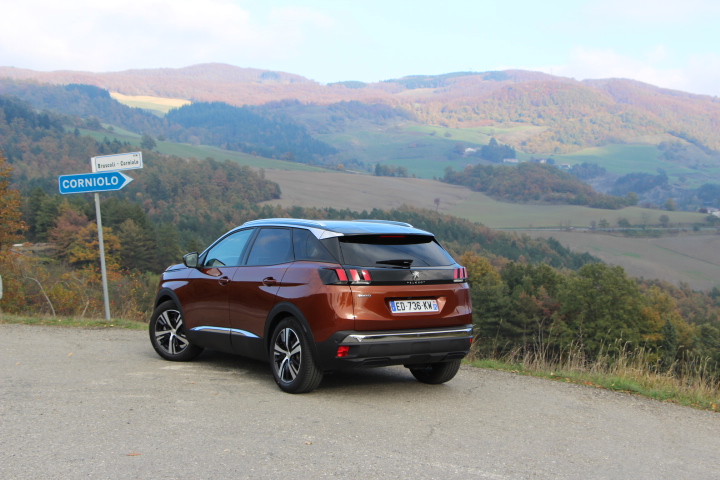 When the invite for the new 3008 SUV came in though, I was skeptical. Don't get me wrong, I was happy to be invited, but perhaps for the first time in my career, I was also worried; not for me, but for the brand…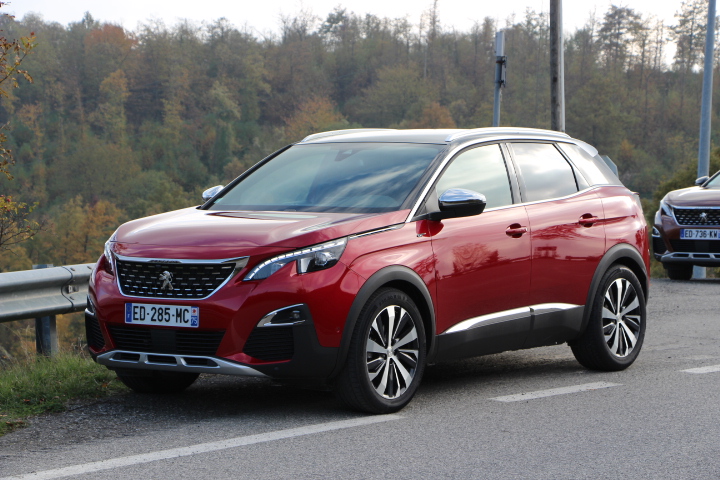 It hasn't been a great second half for Peugeot locally, and the thought of a new model coming in at the time when the 'post-Trump' FOREX seems to have lost its friggin-mind, doesn't bode too well for Nasim. Anyone else would scrap the idea. Or would they? There's a saying that in every problem lies an opportunity, every dark cloud has a silver lining, and every manufacturer's stable should have an SUV. Ok, I made that last one up. Sorry.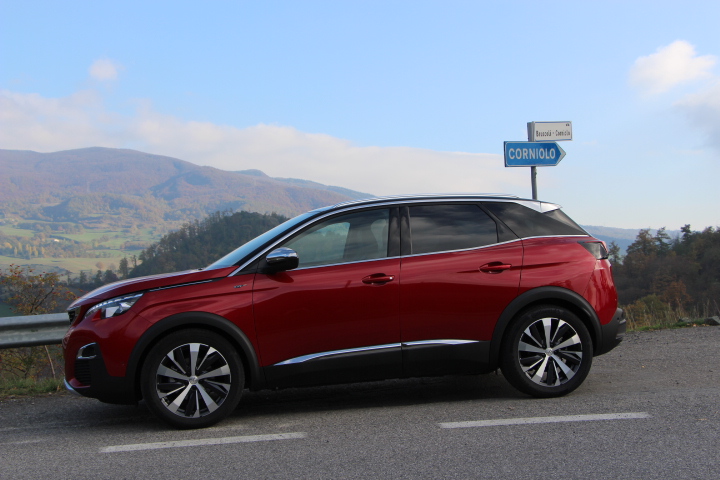 It's hard to believe, but after seeing it in the flesh, reveling in it, and driving it for 2 days, I reckon the new 3008 is exactly what Nasim needs at this point in time. This SUV is actually that silver lining; it's the proverbial Ace up their sleeve…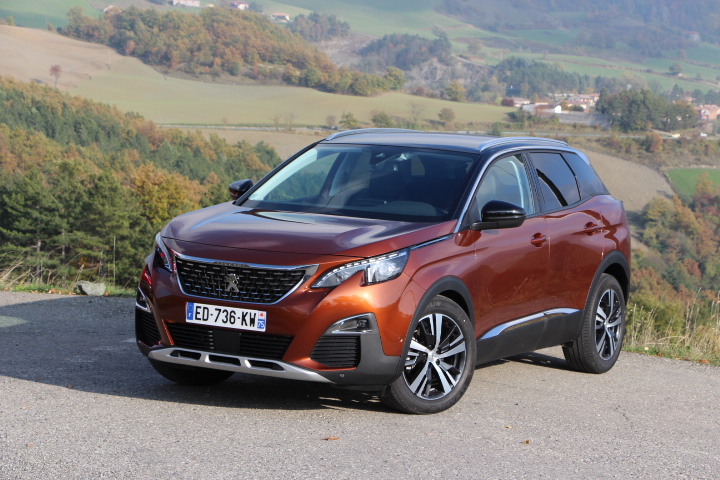 Looks might be subjective, but 10 of us media collectively nodded in agreement when we got to Bologna, Italy after a ridiculously long flight, that in terms of styling, the new 3008 is just about spot-on perfect. It seamlessly blends all the key ingredients of that bandied-about acronym, into one exceptionally fine-looking SUV. While still maintaining the 'Peugeot family-face', the design melds into a swept-back sporty look, which culminates again at the rear, which houses the trademark 3-way 'lion-slash' rear LED lights.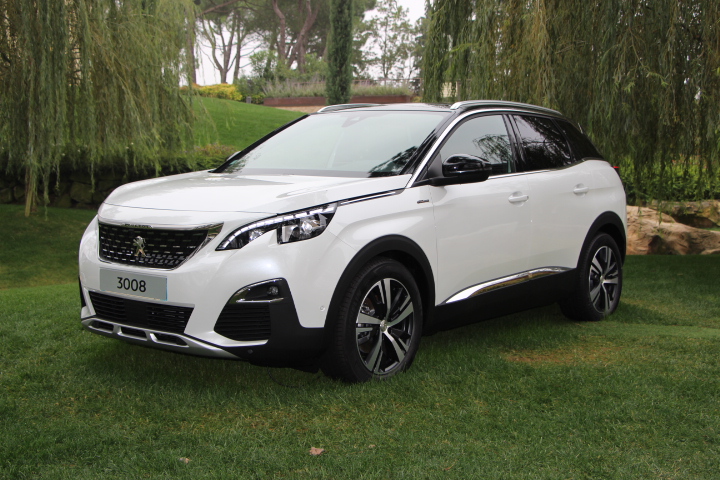 In terms of size though, it's hard to tell from the photos but the 3008 isn't a compact SUV really, despite its European classification as a cSUV, it's actually the size of a Honda CR-V and looks bigger than a Nissan X-Trail. Impressive as it looks on the outside, it gets even better on the inside. Peugeot calls it the i-Cockpit, we just called it brilliant…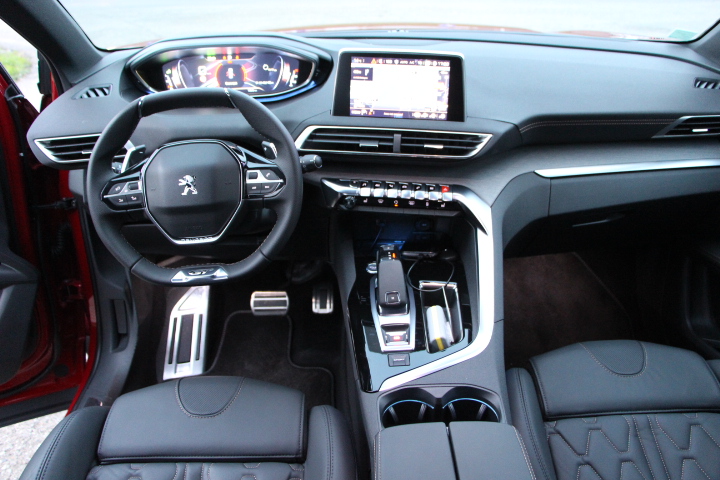 Let's face it, as an owner / operator, the place you're going to be spending most of your time is on the inside, looking out. You can't see what it looks like from the inside, which by the way is also probably the only justifiable reason why anyone ever bought a Fiat Multipla. Urgh. Where was I? In a nutshell, the new 3008's i-Cockpit is what happens when you let designers and stylists who are not just car-enthusiasts but also fashionistas, create a living-space for an SUV.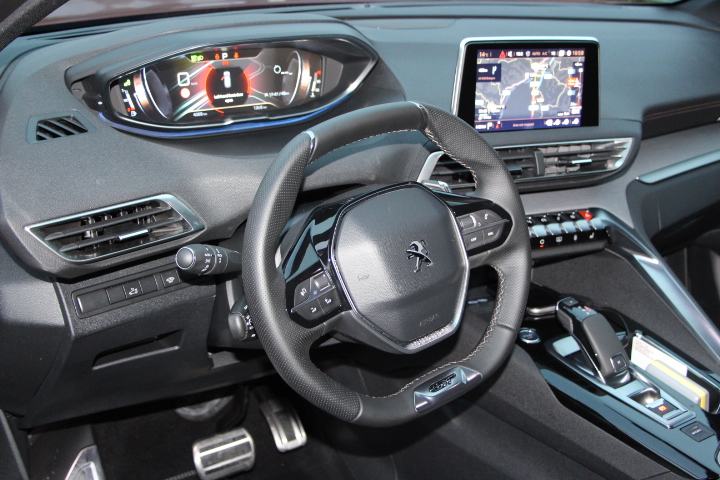 Dare I say it? Ok, why the hell not. This is probably the best interior I have even seen for an SUV in this segment, and yes, that includes what the Germans have to offer. Bold a statement it may be, but it's true, the 3008's i-Cockpit exudes the kind of top-notch look, quality, tactile feel and fit & finish that one would expect from something in a much higher segment. I mean seriously, alloy toggle-switches? Who does that anymore?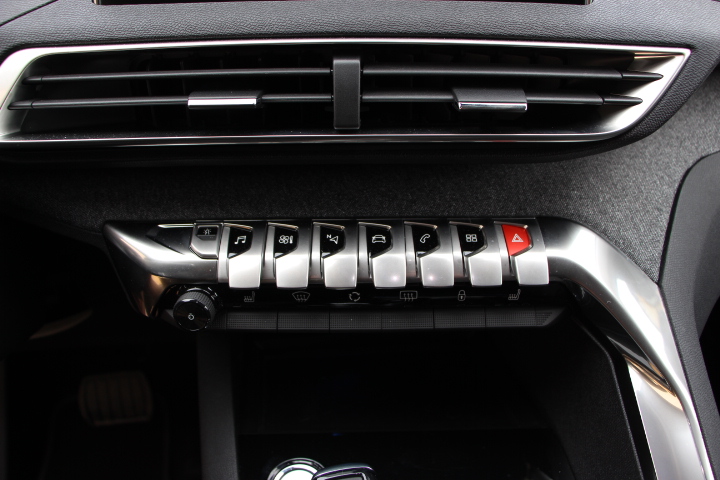 The instrument cluster for example, looks like it came off the NCC-1701. Trekkies will get the reference, for the others, let's just say, short of telling you what colour skivvies you're wearing, the 'Heads-up' instrument cluster will tell you just about everything else. It's basically a 12.3-inch monitor with interactive 'live' graphics. There are in fact five different display modes to choose from, all accessible from a roller-toggle switch on the steering wheel.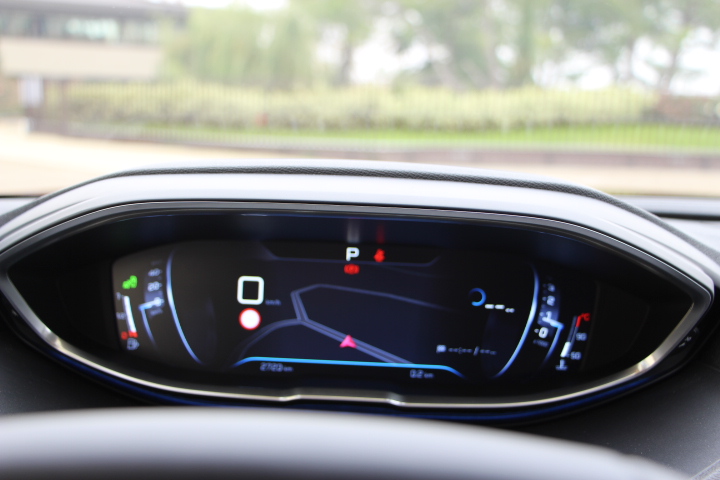 And like an actual restaurant 'menu', there's a 'Personal' mode that can be configured a'la carte from the touch-screen, and this allows the driver to display a wide choice of information such as navigation instructions, driver aids, engine parameters, trip computer, route information, etc. All the while though, in various forms, key information such as speed and engine revs are still visible, tucked away next to the main display that the driver has chosen. It's digital-animation at its best, and quite a treat to watch in action. The best part though, the oddly-shaped and rather small steering-wheel doesn't get in the way like it used to.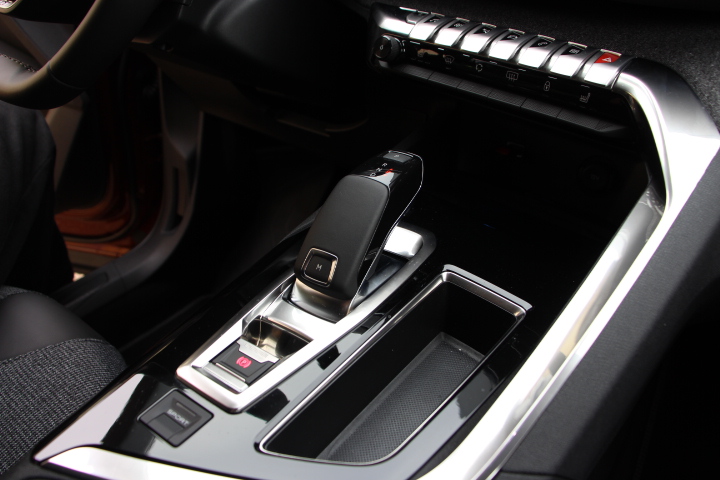 But we're not done. There's also that large 8-inch touch-screen located above the centre-stack that I mentioned earlier, which resembles a tablet installed in the centre of the dashboard. "Equipped with capacitive technology for greater reactivity and practicality, it is accompanied by six elegant piano-key "toggle switches" – giving direct and permanent access to the main control functions: radio, climate control, navigation, vehicle parameters, telephone and mobile applications." The good thing is, if you get confused playing around with the touch-screen, the aforementioned piano-keys are there to save the day. One-touch brings you back to the home screen, to start again.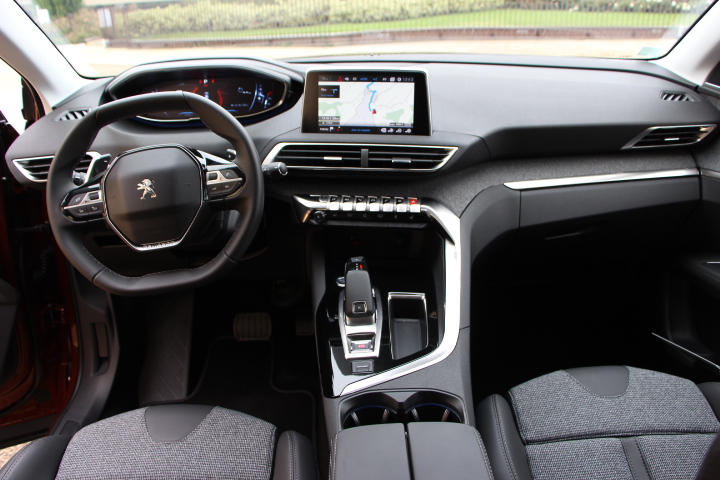 Cocooned in the driver-centric cabin, the 3008 exudes opulence unlike any other SUV in this category by a country-mile. The gear-shift lever for example, looks like a small sculpture. It looks and feels wonderful to the touch, again very reminiscent of something you'd expect in an X6. Classy aluminium inlays and leather aside, the whole ambiance of the 3008 radiates quality.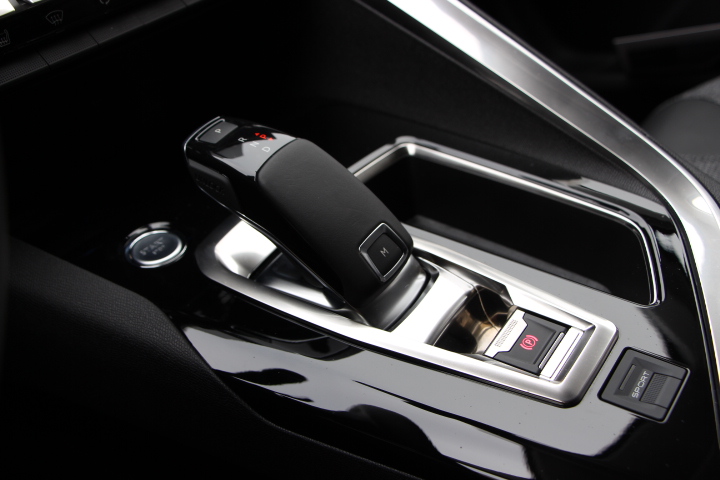 While at launch there are four engine variants for the new 3008, we chose to concentrate on the 1.6THP for this review, since that's the one which will be making its way here in the second quarter of 2017. Boasting 165bhp and 240Nm of torque from just 1,400rpm, the new 3008 is no slouch in the get-up-and-go department. Mated to an AT6 III 6-speed automatic with paddle-shifts sending drive to the front wheels, there's also a 'Sport Mode' which holds the gears and turns everything a bit more frantic.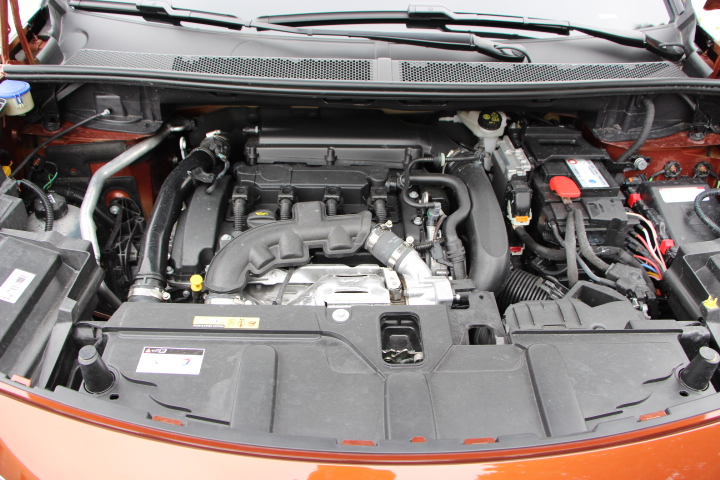 What's equally impressive though are the low-levels of NVH that the engineers have dialled in. Apart from tyre noise, there's little from the outside world that pervades the cabin; normal conversations can be had while barrelling down the highway at 160kmh.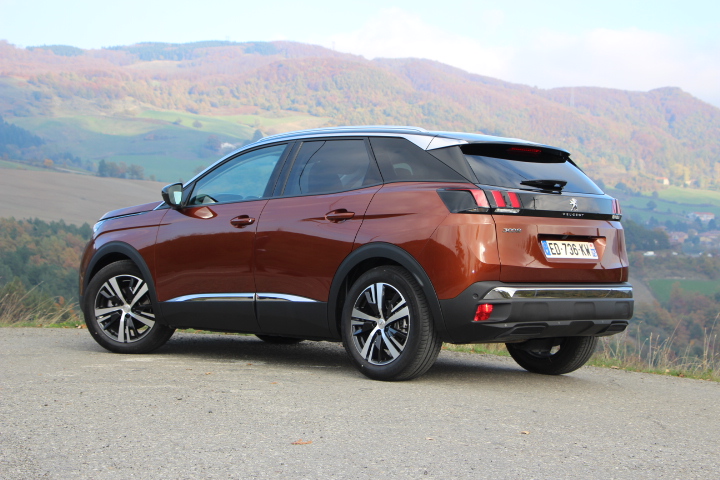 Speaking of tyres though, ever notice how flushed tyres are to the body of a vehicle, any vehicle, during the 'concept-drawing' stage, only to look like you could raise a herd of cattle in the space between the tyre and wheel-arch when it's eventually made? Well, in order to maintain that cool 'concept-drawing' look, Peugeot worked with Michelin to come up with specially-made tyres for the alloy wheels of the 3008, which come in 17-, 18- and 19-inch options. Here's the issue though, the tyre sizes are 215/65 R17, 225/55 R18 and (waaaait for it) … 205/55 R19 respectively. Wait, what?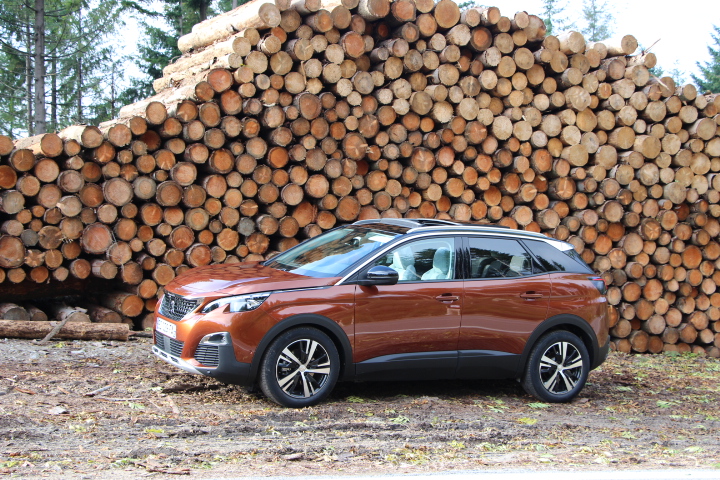 Anyone who knows their tyres will attest that those are very odd sizes; in fact that last tyre size does not even exist here. This begs the question, where will owners get replacement tyres? Apparently in Europe, owners head back to the dealership from which they bought the car, even for replacement tyres, which means owners here will have to do the same. The next question of course is how much these tyres are going to eventually cost. Nasim needs to look into this well before the new 3008 is launched here, and yes, I did alert them to this anomaly…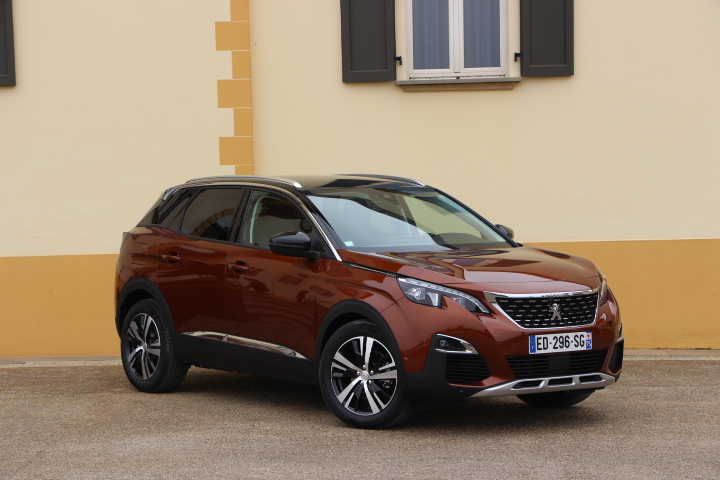 That little glitch aside, again through no fault of the importer or the 3008 for that matter, as far as first-impressions go, the new 3008 makes a very good one. It drives really well, feels extremely up-market, and well, it looks simply amazing. We were all jet-lagged from almost 20-hours of travel to get to Italy, but nobody seemed to tire of driving the 3008. In fact, we were hoping for a longer route than the highways and B-roads we took to get to the hotel. Did I mention we hit the ground running? Yeah, we drove the new 3008 from Aeroporto Bologna to Palazzo di Varignana Hotel, a distance of more than 150kms, which took us more than four-hours.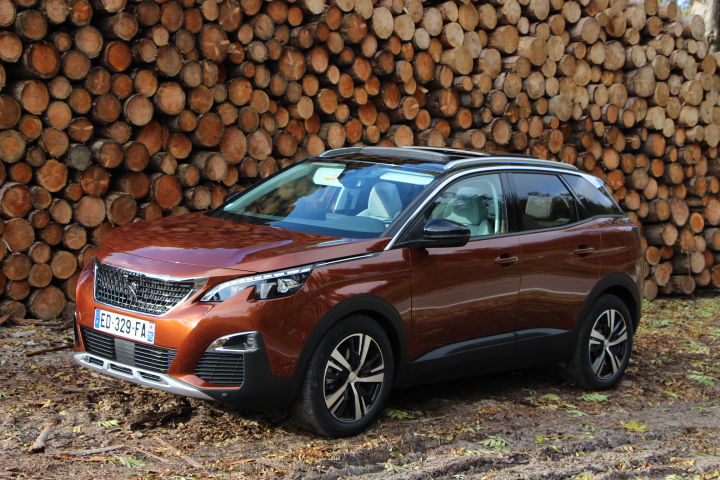 Highways interspersed with mountainous roads seemed to welcome the 3008, which felt very at home and lapped-up each passing kilometre with consummate ease. It never once felt out-of-place or out-of-touch with the terrain, be it tight-twists and turns, long-sweeping B-roads or even flat-out on the highway, it never felt out-of-breath or lacking in any department. Power-delivery was as smooth or as urgent as required, and once again, I marveled at the fact that only a small force-fed 1,600cc 4-pot was providing the drive. It was quite remarkable actually, just how fun it was to drive the 3008, something I did not expect.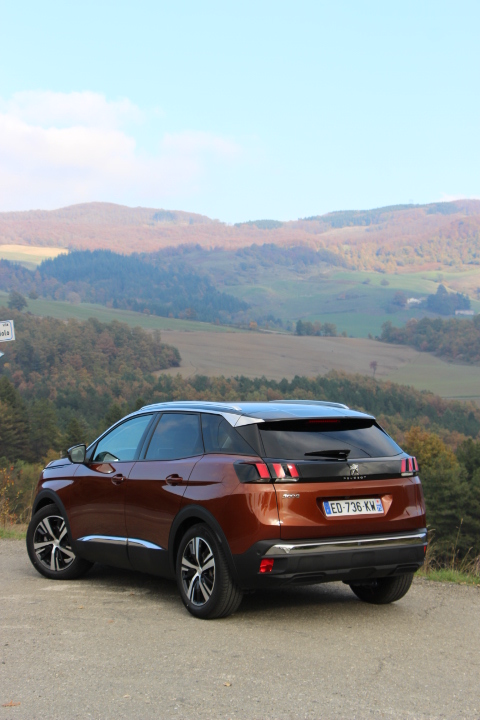 Conclusion…
The question on everyone's lips though, was how much it would eventually cost when it gets here. That's the million-dollar question isn't it? I ventured a familiar guess of RM138,888 to our local hosts, to which the reply was "If only we could…", a tinge of sadness clearly audible in the undertone. And let's not forget, this was before the FOREX went bonkers this week. Indeed, getting the price right for the new 3008 is going to be a massive challenge for Nasim Sdn. Bhd., who I'm sure would love to sell it as affordably as possible, but that's probably not going to happen. (Note to Nasim: Forget the Hill-Descent Control option, it's very cool, but NOBODY is gonna take this 3008 off-road, nobody – Ed.)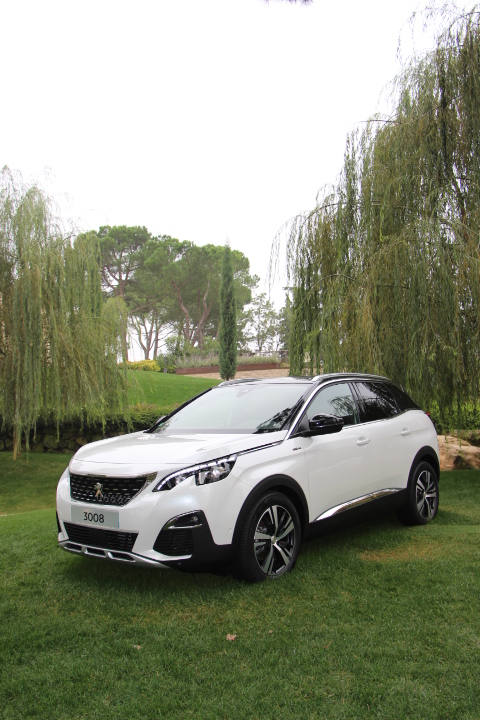 I have faith though, that Nasim will do the very best they possibly can to make sure the new 3008 gets the traction over here it deserves, (pun intended) because for all intents and purposes, putting aside any preconceived negative perceptions one may, or may not have about the brand locally, the all-new 3008 is truly a remarkable SUV, and really should be given the due consideration it so greatly deserves once it gets here. – Chris Wee.
Specification: Peugeot 3008 1.6 THP
Engine: 1.6L THP, turbocharged, 4-cyl, 1,598cc
Gearbox: 6-speed ATS6 III automatic w/paddles + Sport Mode
Max Power: 165bhp @ 6,000rpm
Max Torque: 240Nm @ 1,400rpm
Acceleration: 0-100kmh – 8.9sec. ¼ mile – 29.9sec. 80-120kmh roll-on acc: 6.1sec
Top Speed: 206kmh
Fuel Consumption: 5.7L / 100km (combined)
Dimensions: (LxWxH in mm) – 4,447mm x 1,841 x 1,615
Weight: 1300kgs
Availability & Price: 2nd quarter 2017, price TBC.
Photo Gallery…