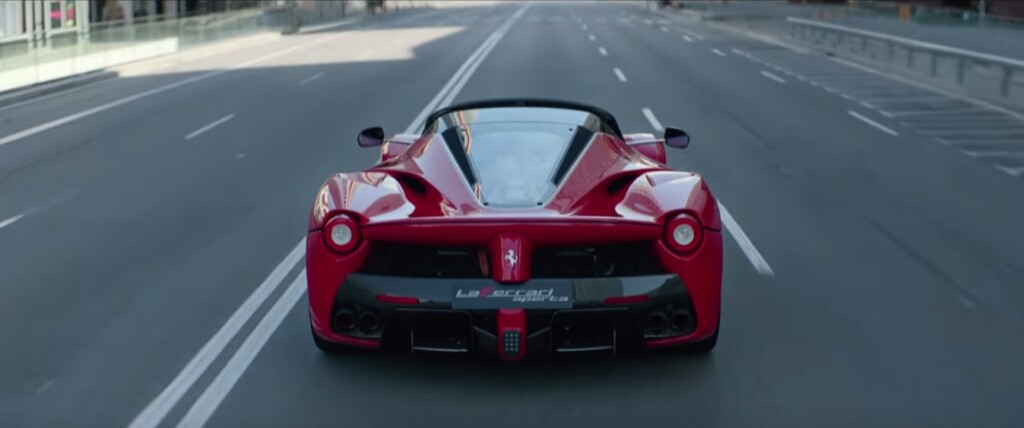 ADVERTISEMENT
Unveiled at the Paris International Motor Show in October this year, the LaFerrari Aperta has already been sold-out even before it was officially unveiled to the public. 209 units have all been accounted for, in fact, the entire run had probably been spoken for even before the car was officially announced back in July. Such is the allure of the marque.
However, this hasn't stopped Ferrari from producing a promo video that starred Sebestian Vettel cruising down the streets of Barcelona before ripping around the local countryside and drifting around the Circuit de Catalunya in this convertible version of the LaFerrari hybrid supercar.
The promo video was created to commemorate Ferrari's 70th anniversary and it also featured some of the Prancing Horse's great race cars like the 625 F1 car and Testa Rossa sports racer of the 1950s.
The Aperta uses exactly the same powertrain as its hardtop sibling. A searing naturally-aspirated, 6.3-liter V12 engine that churns out 800hp sits in the middle of the carbon fiber chassis, and is assisted by a 163hp electric motor. That's a total system output of 963hp and 800Nm of torque.
Chassis reinforcements account for a small weight gain over the coupe, but the Aperta is still mighty fast. 0-100 km/h sprint takes less than three seconds, while 0-200km/h sprint takes less than seven seconds. Top speed is limited at 350km/h.
Deliveries are expected to begin in June next year but don't expect to see one running around on Malaysian roads anytime soon.
Source: via Motor1