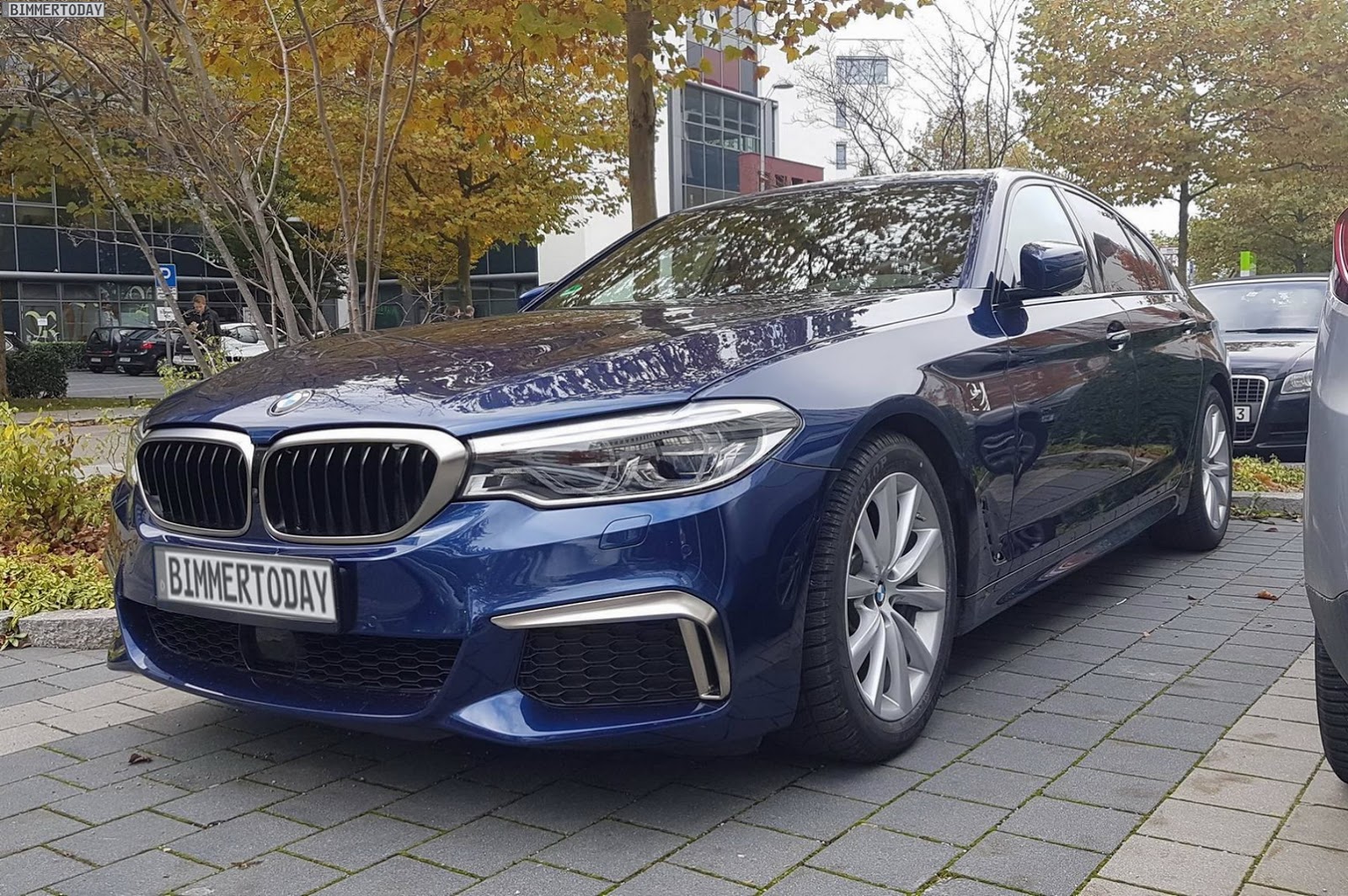 ADVERTISEMENT
Announced a couple of weeks back, the seventh-generation BMW 5-Series' current halo model is not the M5, but the M550i xDrive. The range-topping G30 is expected to officially go on sale early next year.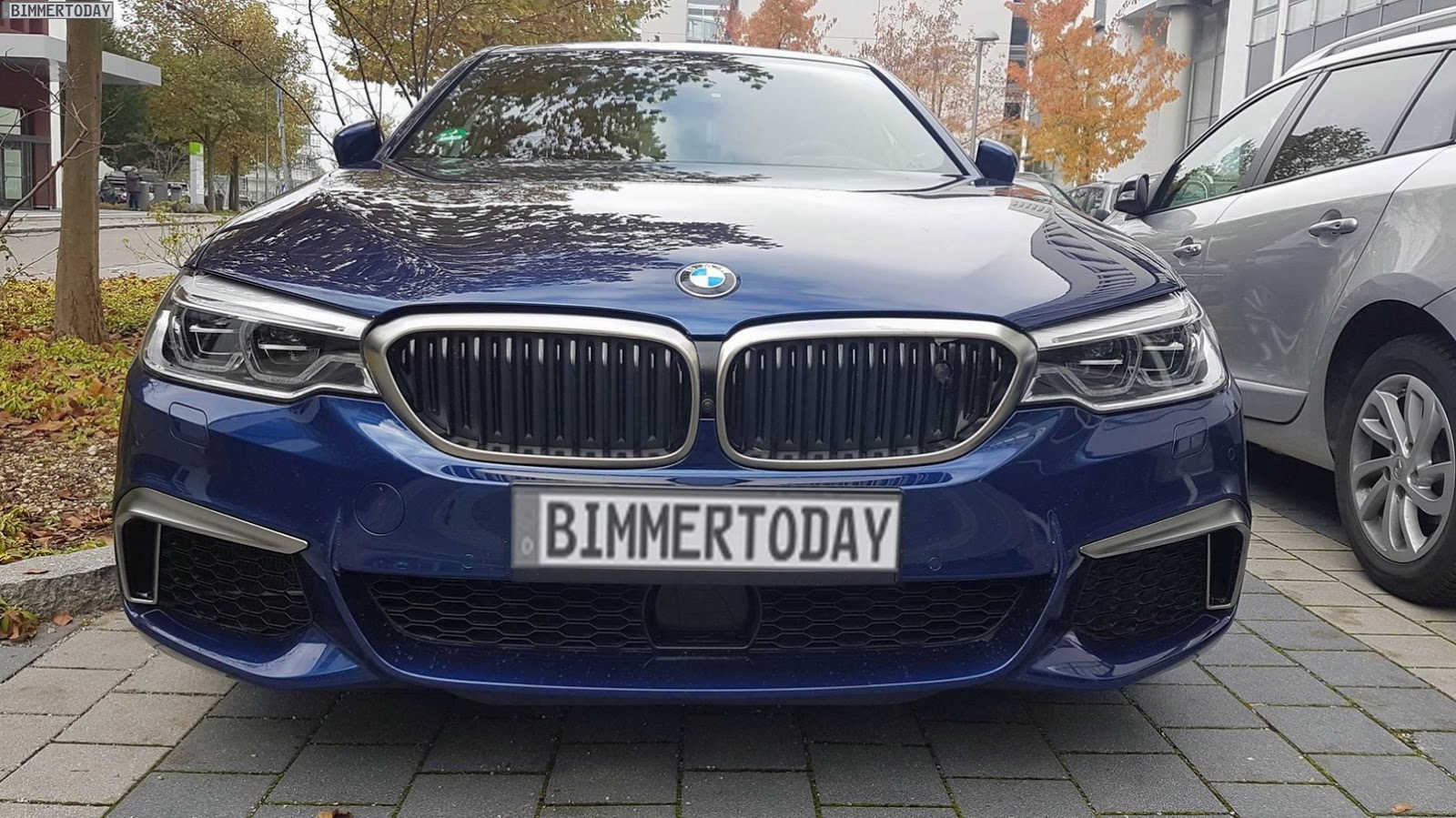 Spied at an open air parking lot, this pre-production BMW G30 M550i xDrive looks unassuming enough, thanks to minimal efforts taken to disguise its true potential.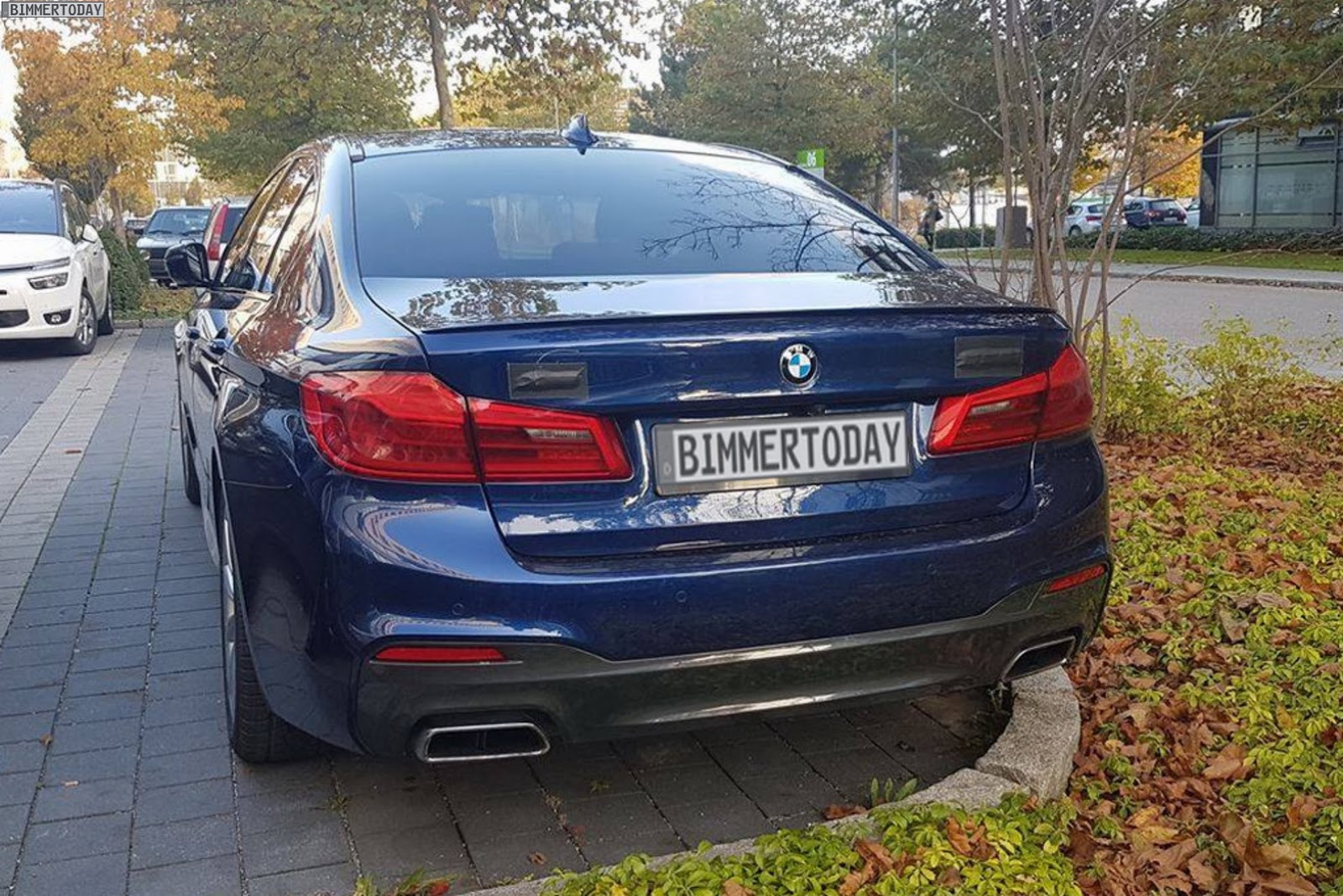 From the photos, a little bit of tape was used to cover up the various emblems that would give the M550i away, including the rear emblems and side emblems. Being a pre-production model, this M550i does not sport the signature 19-inch Cerium Grey alloy wheels. On top of that, the actual M550i xDrive will be receiving Cerium Grey side mirrors, which this one lacks.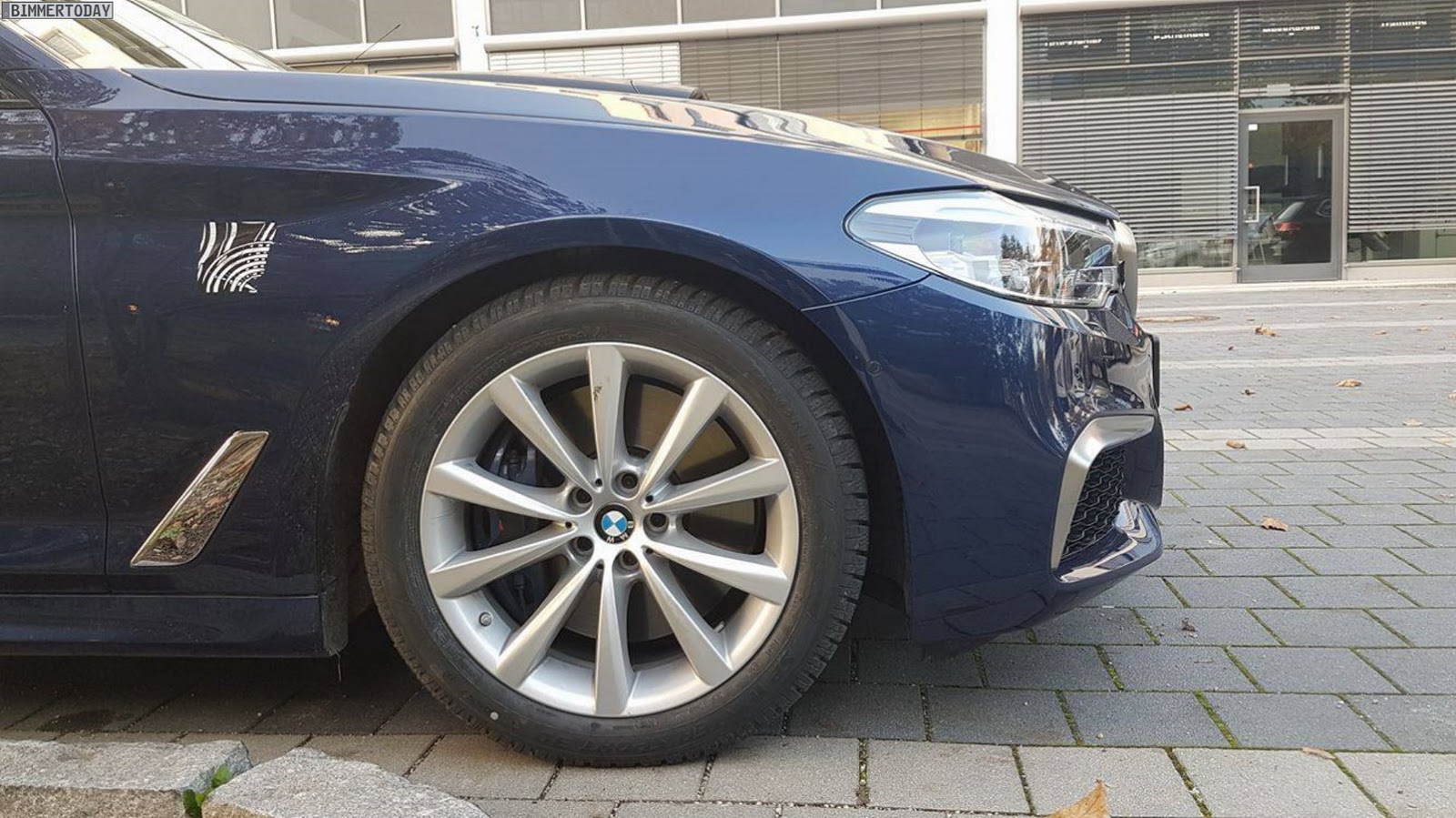 Other design elements, like the aerodynamically enhanced front air intakes, lack of front fog lights and massive rear mufflers are hints of what the M550i is capable of. On paper, the M550i xDrive gets 462 horsepower from its 4.4-litre biturbo V8. With all four wheels driven, 0-100 km/h is said to take just 3.5 seconds.
Photo credit: BimmerToday via CarScoops