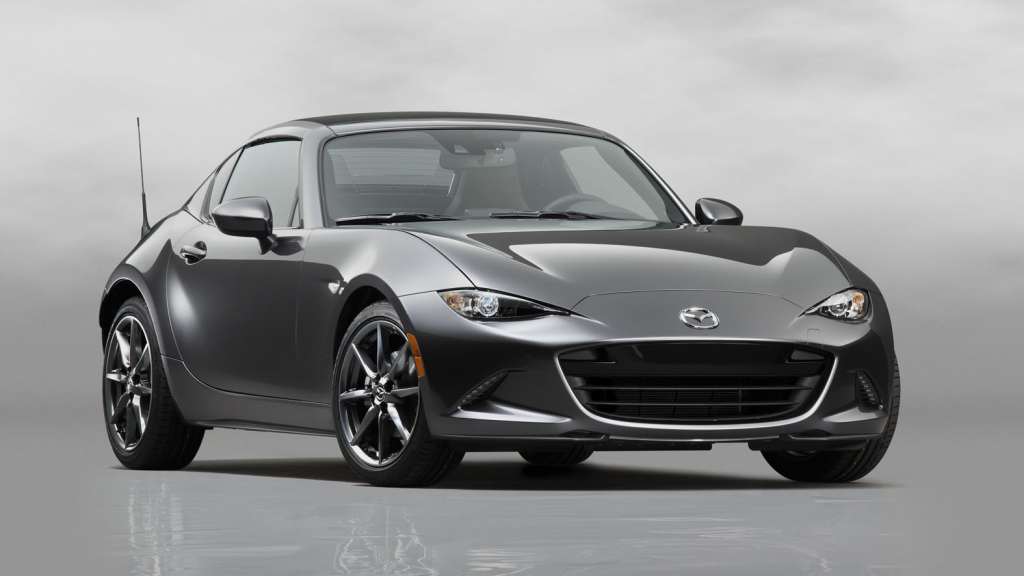 ADVERTISEMENT
Mazda has announced that the company will start taking orders for the MX-5 RF (Retractable Fastback) in Japan. Based on the MX-5 soft-top sports car, the new model is equipped with a power retractable hardtop roof.
In Japan, the MX-5 RF will be offered in three grades / variants; S, VS and RS. All grades will feature the SkyActiv-G 2.0 petrol engine instead of the 1.5-litre engine found in the soft-top model. Power is sent to the rear wheels via a 6-speed SkyActiv Manual or Automatic transmission. The RS variant offers even more driving fun with a manufacturer-installed option set that includes exclusive seats and Brembo brakes.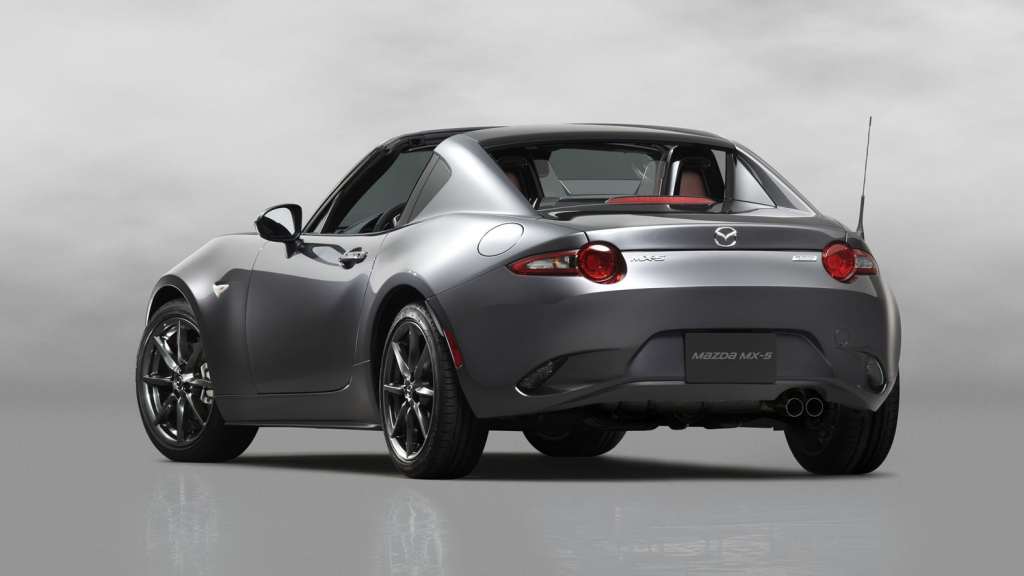 In terms of its overall looks, the MX-5 RF features fastback styling with a smooth roofline that curves down to the rear end, and its unique rear roof and retractable back window that offer an open-air feeling.
Just like the soft-top version, this retractable hardtop can also be opened and closed with ease with a flip of a switch. It can achieve an opening/closing time of approximately 13 seconds – the fastest of any retractable hardtop on the market, claimed Mazda.
On top of that, there's an animation shown in the meter display while opening and closing of the roof that allows the driver to check the status of the roof.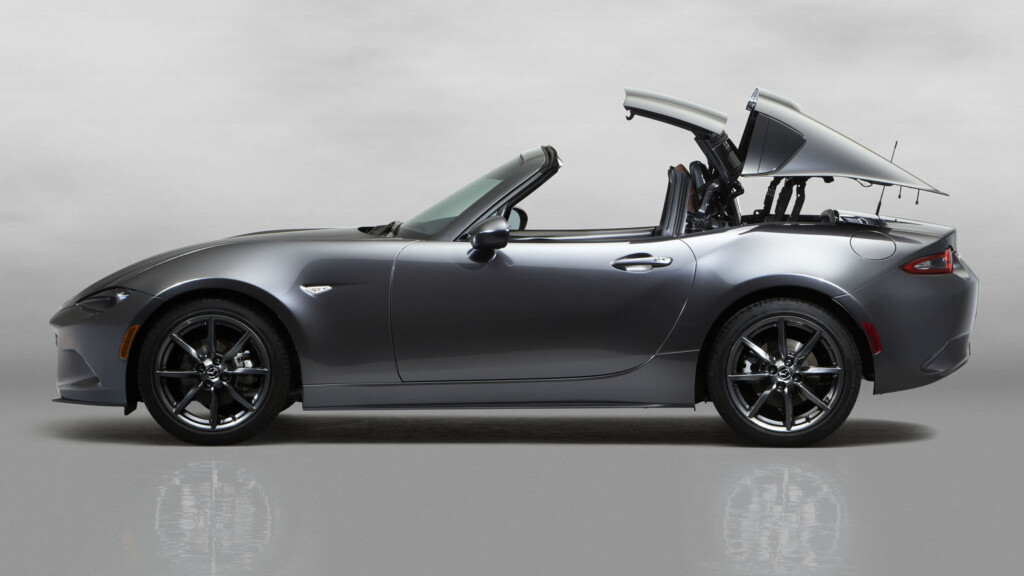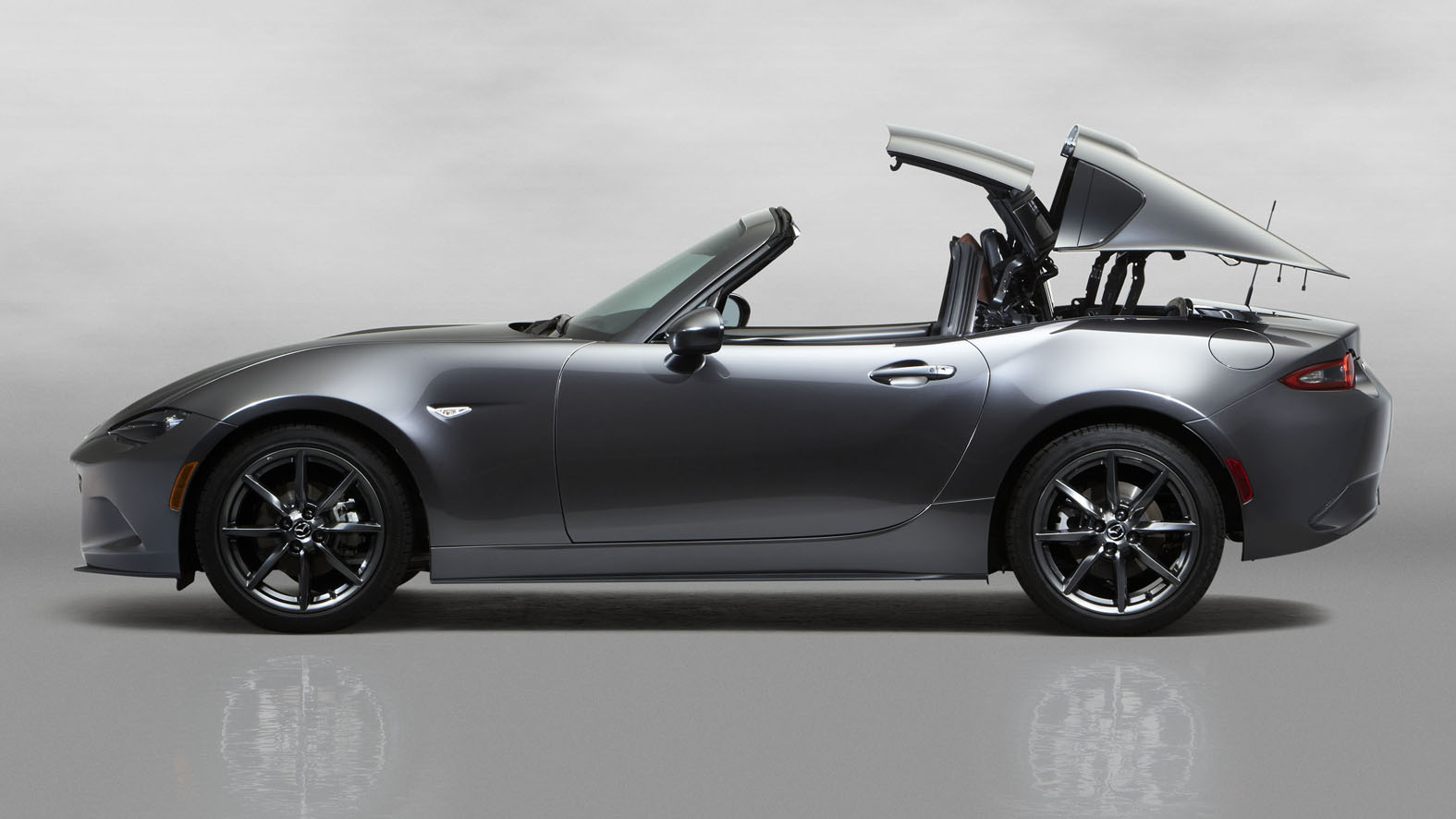 Stowing the roof efficiently in the limited space available still enables the MX-5 RF to offer almost the same amount of trunk space as the soft-top model. Its roof storage system works very similar to the Porsche 911 Targa roof system where the rear section lifts up and swallows the middle part of the roof, stowing it right behind the rear seats, which is also where the retractable back window slides down. As a result, the MX-5 RF trunk's capacity of 127 liters is almost exactly the same as that of the soft-top MX-5. It can accommodate up to two carry-on bags (within 55 cm x 40 cm x 25 cm).
The interior of the MX-5 RF is also very similar to the soft-top model. Soft Nappa leather is used for the seat upholstery on the VS model grade providing a relaxing and sophisticated ambiance. Meanwhile, the RS model grade features seats jointly developed with Recaro. Based on the black Alcantara seats popular in the soft-top model, it also features Nappa leather with red accents.
Available in 6 colour choices, the new MX-5 RF will go on sale on December 22 at Mazda dealerships throughout Japan. It is priced between 3,240,000 yen to 3,736,800 yen.