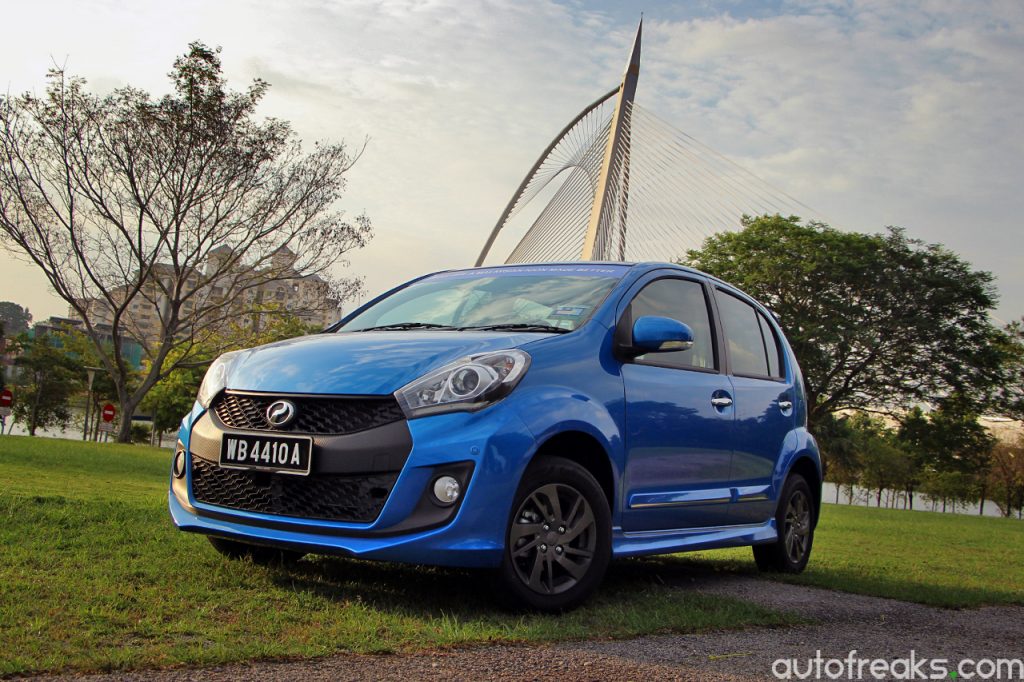 ADVERTISEMENT
Based on the J.D. Power 2016 Malaysia Initial Quality Study (IQS) conducted between February and August this year, new-vehicle quality in Malaysia has improved by 18% from 2015, the largest improvement in the 14 year history of the study, with the gap between national and non-national brands the smallest it has ever been.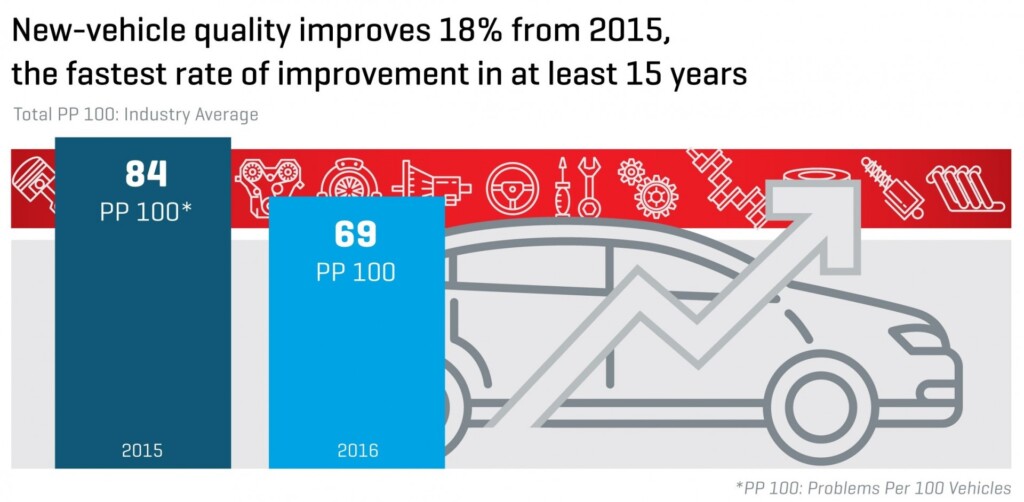 Overall initial quality improves to 69 PP100 in 2016 from 259 PP100 in 2003. While the initial quality score for non-national brands is still better at 54 PP100, national brands, with a score of 83 PP100, are closing the gap. The year-over-year rate at which national makes are improving outpaces that of non-national makes, at 18% vs. 16%, respectively. National brands perform particularly well in the compact car segment, in which the top 3 compact car models are all locally manufactured.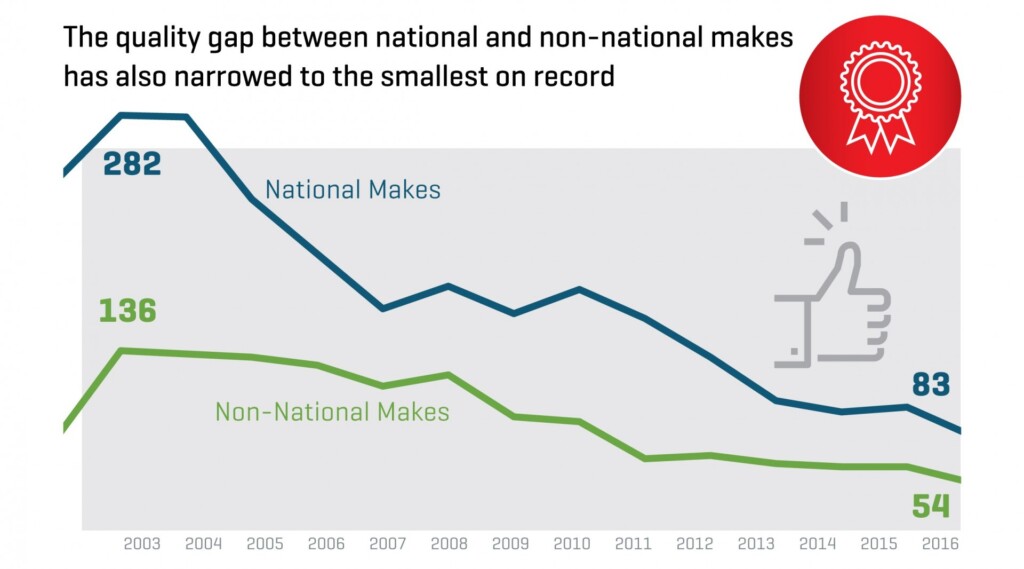 "In a span of 14 years, the gap between national and non-national makes has shrunk to just 29 PP100 from 146 PP100, signifying local manufacturers' commitment to producing high-quality products," said Mohit Arora, regional vice president at J.D. Power. "To sustain this momentum, auto manufacturers should continually focus on the most frequently reported problems and identify groups of customers that are particularly sensitive to problems in their cars."
Initial quality improves across all 8 problem categories measured in the study, with engine/ transmission registering the greatest reduction in problems. Vehicle exterior continues to be the category with the most reported problems, a trend that has continued from the beginning of the study in 2003.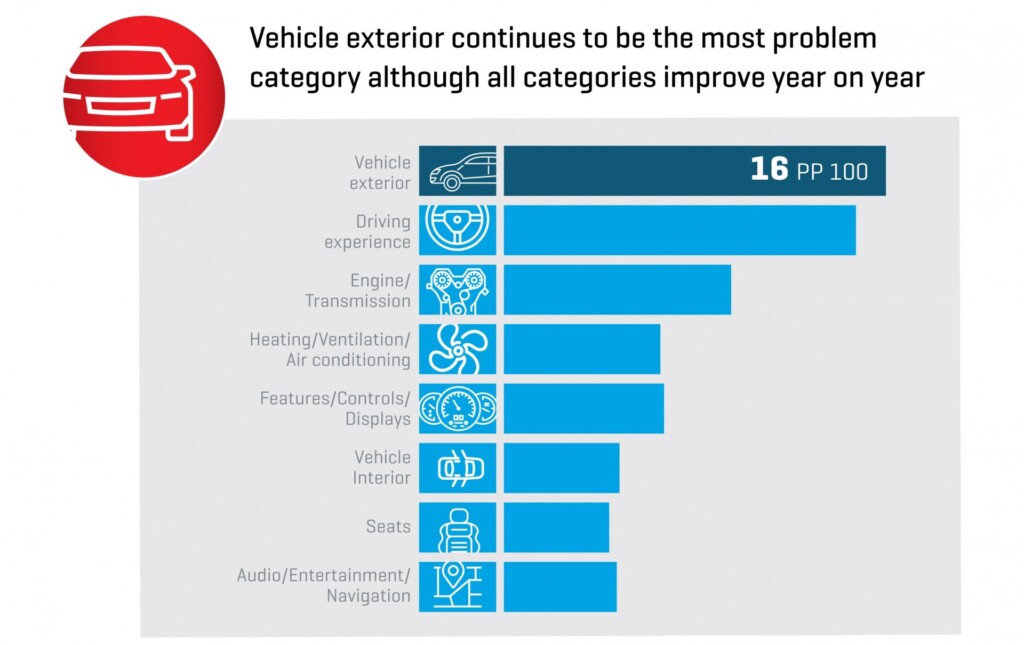 The study finds that there are particular groups of car owners that experience a higher incidence of problems with their vehicles. For example, men report more problems than women. Additionally, owners who usually have 4 passengers in their vehicle report more compared to those who drive their car alone. Owners with more than 10 years of driving experience are also more prone to report problems, compared to those with no more than 10 years of driving experience.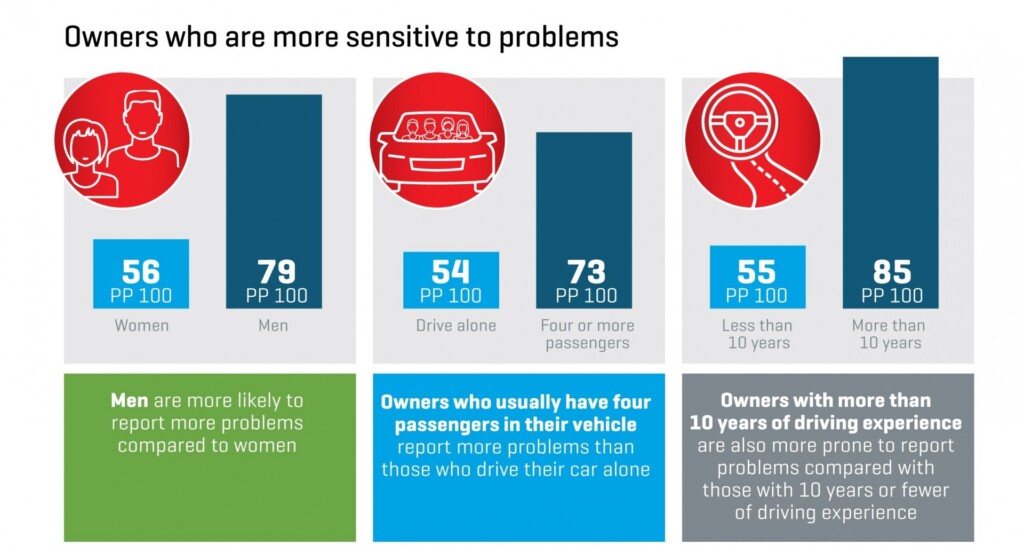 "Clearly, usage patterns and driving savviness influence car owners' perceived quality of their vehicles," said Rajaswaran Tharmalingam, country head of Malaysia at J.D. Power. "Auto manufacturers that are able to identify these groups of customers, and communicate to them in advance what to expect from their cars, may help mitigate any dissatisfaction that can arise from unexpected problems."
Among the 39 models examined in the study, 2 Toyota models, 1 Mazda and 1 Perodua model rank highest in their respective segments.
The Toyota Vios ranks highest in the entry midsize segment, and Toyota Avanza ranks highest in the MPV/ Van segment for the 8th consecutive year. The Perodua Myvi ranks highest in the compact segment, and the Mazda CX-5 ranks highest in the SUV segment.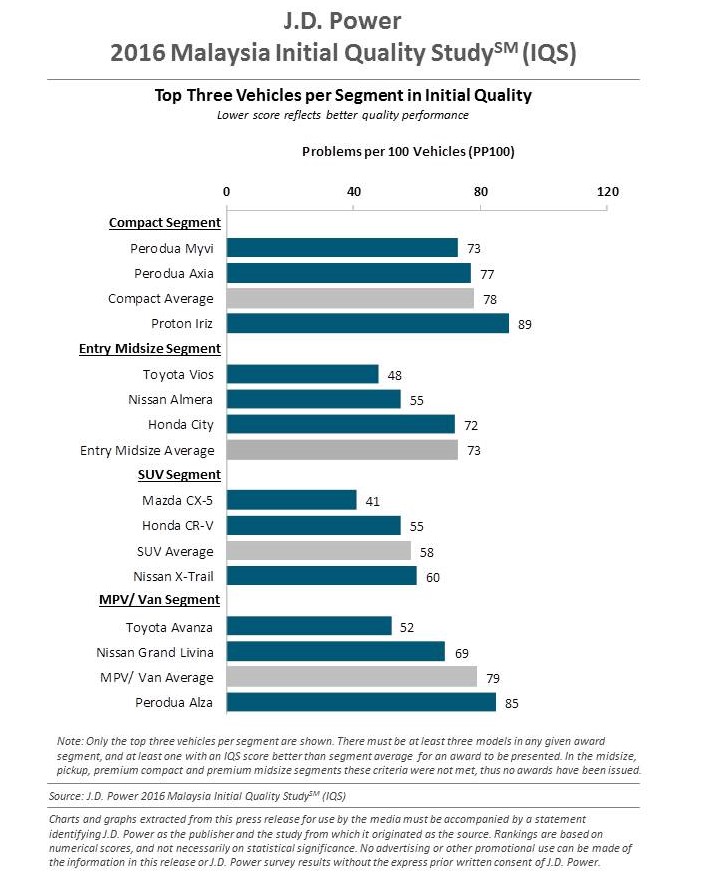 The 2016 Malaysia Initial Quality Study (IQS) is based on responses from 2,436 new-vehicle owners who purchased their vehicle between August 2015 and June 2016. The study includes 39 passenger car, pickup and utility vehicle models of 12 brands.