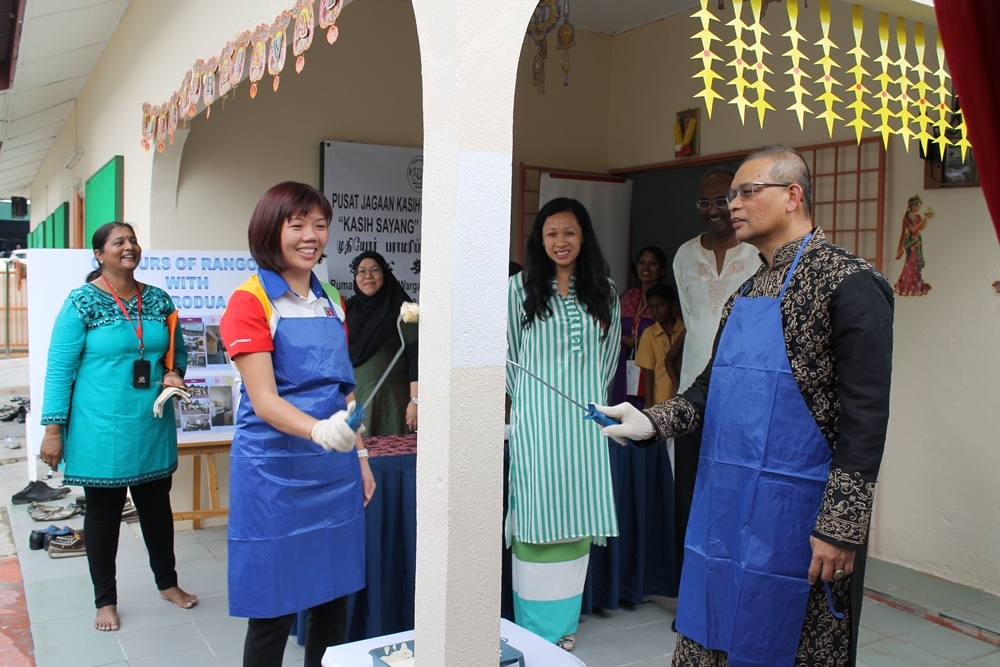 ADVERTISEMENT
Perodua and Nippon Paint (Malaysia) Sdn Bhd have joined forces to give children and senior citizens of welfare home a makeover in preparation for the festivals of lights.
The Kasih Sayang Welfare Home, which operates from a small house on a roadside near Perodua Headquarters, cares for 10 senior citizens and 13 children.
The home was established in 2003 by Mr Ragunathan and his wife Mrs Malathy. The home originally had 10 dependents, which consist of senior citizens and the couple decided to relocate to accommodate to a larger number of people.
"We recognize the selfless devotion and kindness of Mr Ragunathan and his beloved wife, Mrs Melathy in taking care of the elderly and children. May God repay your kindness many folds," said Perodua President and Chief Executive Officer Datuk (Dr) Aminar Rashid Salleh.
Perodua contributed food, clothing, funds and volunteers to Kasih Sayang Welfare Home to help ease their burden while preparing for the Deepavali celebrations last weekend. Meanwhile, Nippon Paint supplied RM 9,000 worth of paints for a total home makeover.
The couple are renting a single storey home for RM 1,500 a month and is assisted by 2 caretakers who also reside at the same address.
"We thank Perodua and Nippon Paint for their generous contributions as this will go a long way in giving a brighter Deepavali for those under our home,"said Mr Ragunathan.
"While we do our best to care for those under our charge, we hope that the general public would assist us as we still need funds to care for those in need."
"It is our hope that one day, we would have our own home and further add to our numbers as we see many people would need a place to call home," he added.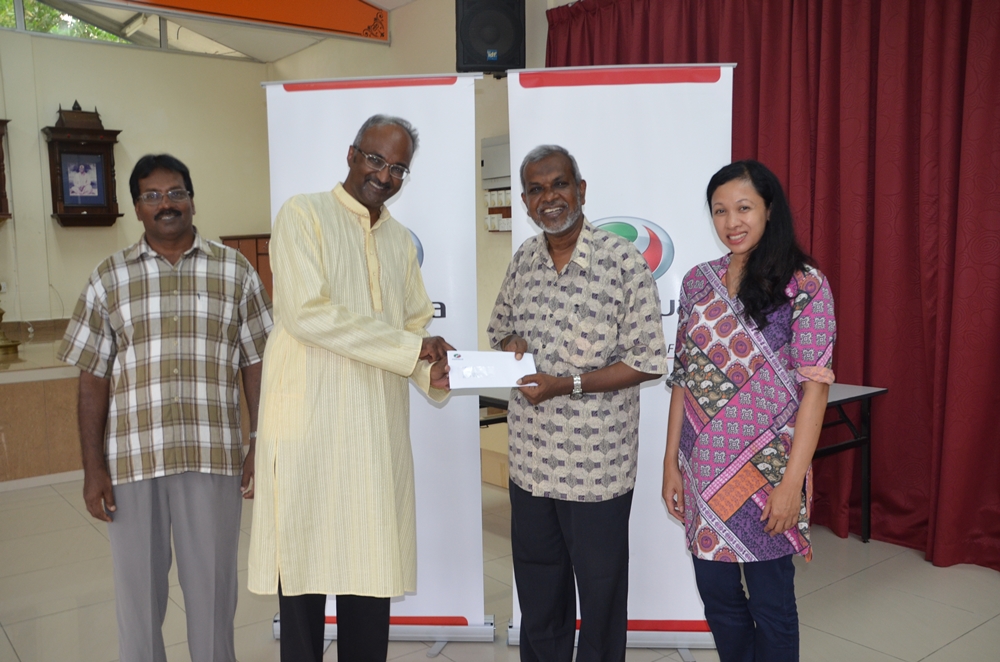 In addition, Perodua volunteers also recently gave 25 orphans from the Pusat Jagaan Kanank-kanak Divine Life Society, Kuala Kubu Bharu, Hulu Selangor, which is home for children aged between 5 and 18, a full make over.
"The children were treated to a full day of pampering from our volunteers while at the same time the orphans were also given hygiene tips by our trainers," said Aminar.
Perodua also contributed some cash and help to the home in preparation for the festival of lights. The contributions were handed over by Perodua Sales Sdn Bhd Senior General Manager Mr Suresh Kumar.