I called them "The Truck Wars" many, many years ago, when Malaysians were first introduced to the (then) new automotive genre of the 'lifestyle' 4×4 pick-up truck, for private use. Prior to this, these trucks were only seen as 'commercial vehicles'. We can all collectively thank (then) AMIM Ford for this actually, for it was they who started it all with the Ford Courier 4×4 pick-up.
ADVERTISEMENT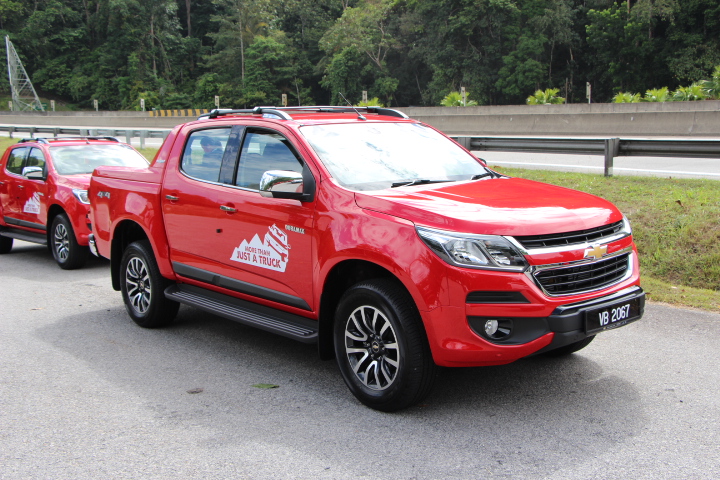 The ensuing years saw an unprecedented influx of trucks into our market, and everyone was hell-bent on trying to outdo each other, and while there were many different engineering aspects to choose from, insofar as an outright pissing-contest was concerned, pretty much everyone chose to focus on one solitary argument point: Power. It's no big secret that latter-day pick-up trucks sporting turbocharged diesel engines are not to be trifled with, and as far as low-end torque is concerned, don't be surprised too much if a truck kicks the butt of your sedan in a 100m sprint from a standing start.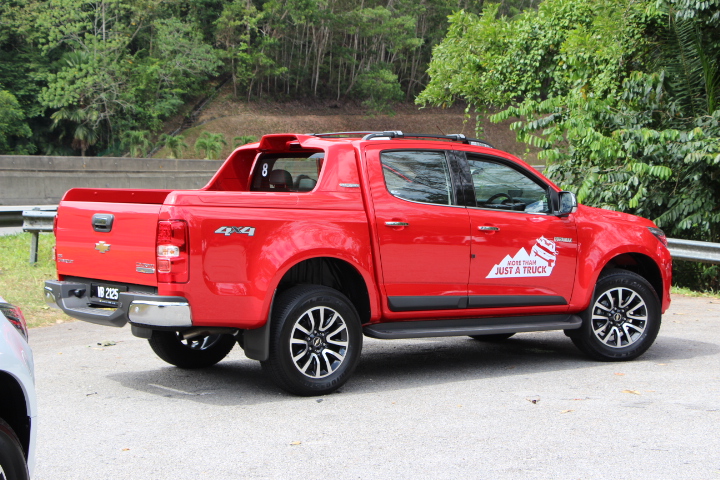 Well if power is what you're after, sit back and take note, the newly launched 2.8L Chevrolet Colorado 4×4 is here, and it boasts a whopping 500Nm of torque from a low 2,000rpm. Yes, you read that right. It puts this power down pretty quickly too, seeing as how all that gratuitous torque is available at just above idle speed. But first let's take a look at the history of the Chevrolet brand in Malaysia. In not so many words, it hasn't been a bed of roses…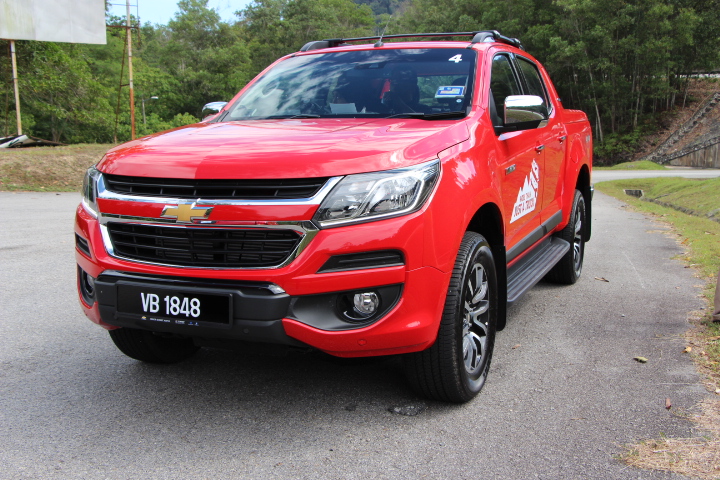 Long ago, GM decided that the Chevrolet marque would lead the charge for the ASEAN region, despite the fact that Opel was already here, (anyone remember Europel?) and doing relatively well with the likes of the Calais, Frontera 4×4, Vectra, Astra and even the sporty Calibra coupe, which I'm proud to say I owned for a while sometime back. I recall gleefully stating that it was rarer than any Ferrari here seeing as how there were only 7 units brought into the country. Anyway, I digress, where was I? Oh yes, Opel vs. Chevrolet for Malaysia.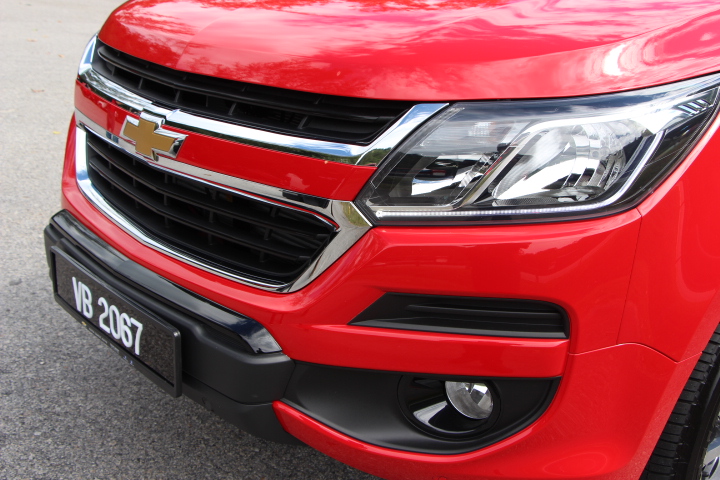 Well, as we've all seen, Chevy won that duel, and for a while Malaysians rejoiced and drooled at the prospect of Corvettes and Camaros rumbling down our streets, but instead we got the 'ASEAN approved' models like the Aveo, Optra, Lumina and Captiva, which were little more than re-badged Daewoos. Needless to say, the response was rather luke-warm to say the least, and even subsequent models like the newer Sonic, Orlando and Malibu have not had the desired favourable response from the general public. It didn't help much when GM recently admitted that it was an error on their part to leverage on the Chevrolet brand instead of relaunching Opel in a big way for this region. Ouch.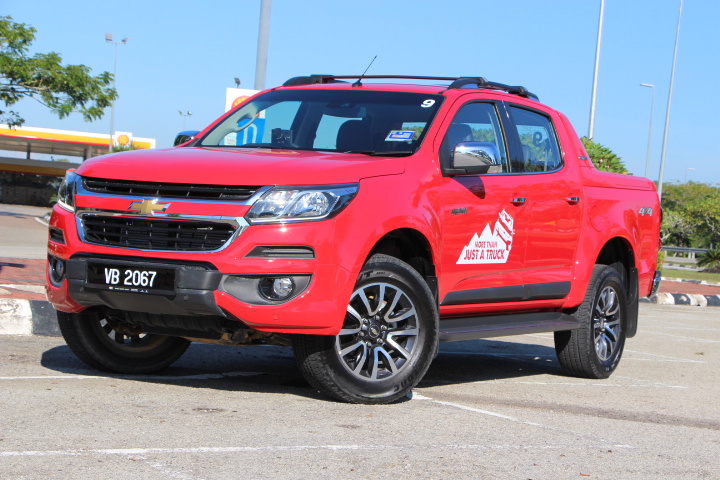 Chevrolet's only 'star' was the Colorado 4×4 really, and that too was getting long in tooth; until now. Behold the new Colorado 4×4. Let's get this out of the way right now; the new Colorado puts out 197bhp and 500Nm of torque at 2,000rpm, which is 30Nm more than its closest rival, whom they refer to as "Brand F", 50Nm more than "Brand T" and a whopping 120Nm more than "Brand I". No prizes for guessing who's who.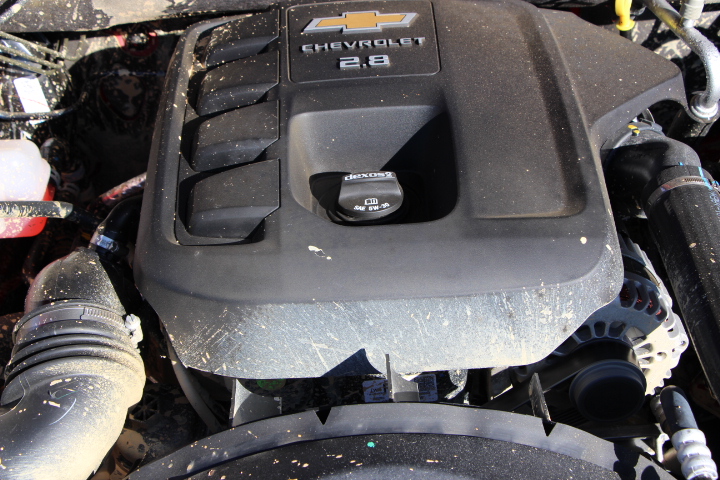 The new Colorado is also very well-equipped with a host of conveniences like Automatic Climate-Control, Auto-Headlights with "follow-me-home' function (they stay on for about 30 seconds after you've exited and locked the car), Daytime Running Lights, Remote Engine Start (allows you to cool the cabin down before getting in, and the doors remain locked), Apple® CarPlay, Comfort Closing Windows (the windows drop an inch when you open the door thus eliminating 'pressure-rush' in your ears when you slam the door shut after getting in, and go back up again automatically), Rain-Sensing auto wipers, Front Collision Alert, Lane Departure Warning, F&R Parking Sensors, Reverse Camera and a Tyre-Pressure Monitoring System, a first-in-class for trucks. Unfortunately, in terms of Airbags, there are only 3; driver, front passenger and a driver-knee airbag.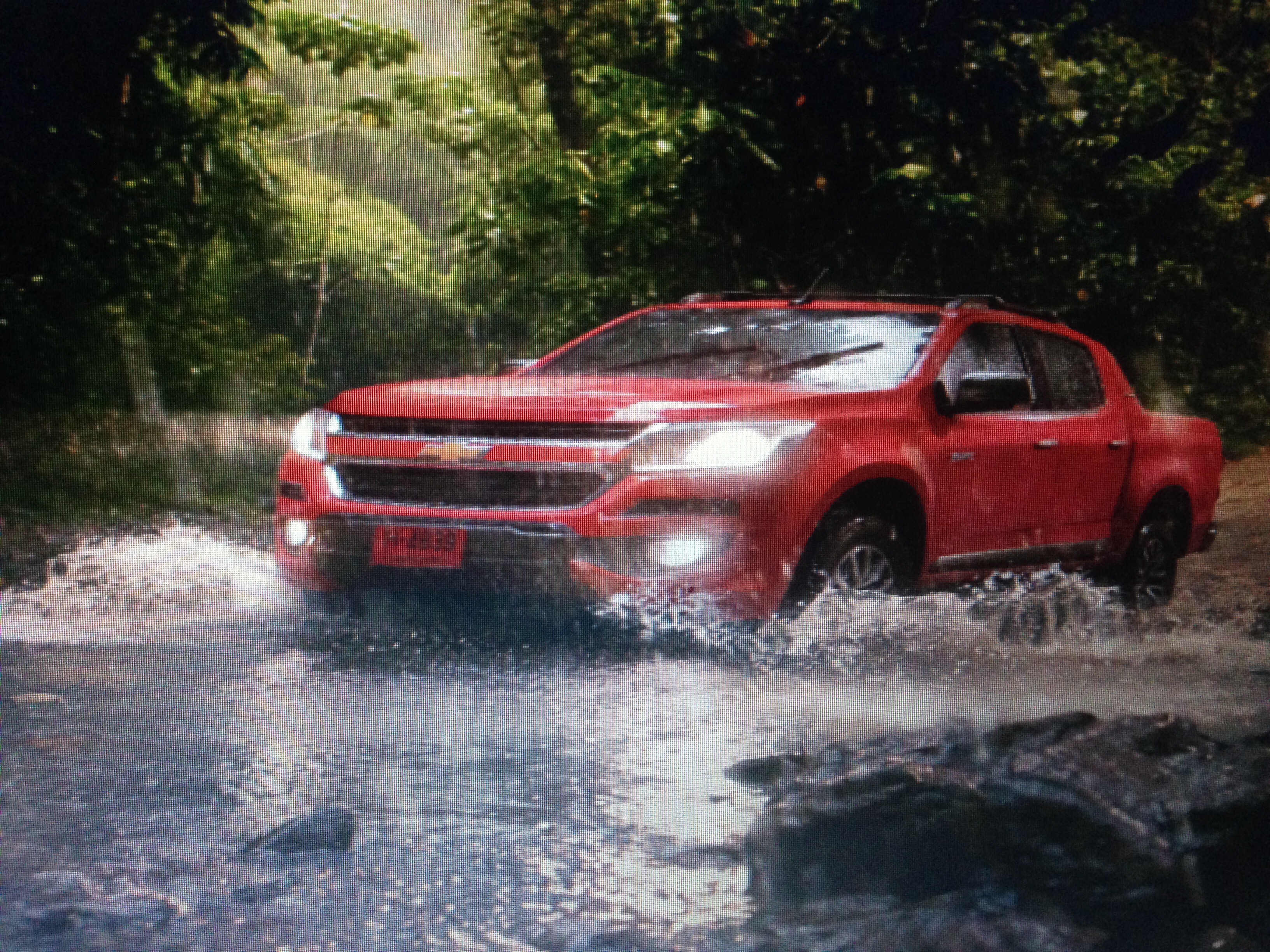 Also, while the Remote-Engine Start function is an industry first for a truck, it baffles me why Chevy didn't just go all the way and equip the new Colorado with Keyless-Entry and Keyless-Go as well. As it stands, you still have to use the remote and an actual key to get going. Also, if the Remote-Start function is used, the gear lever cannot be moved from the 'P' position until the key is inserted into the ignition and turned to the 'ON' position, which is a bit dicey because if you turn too much, it'll activate the starter motor when the engine is already running, and I don't think I need to tell you what a terrible, gut-wrenching sound that makes…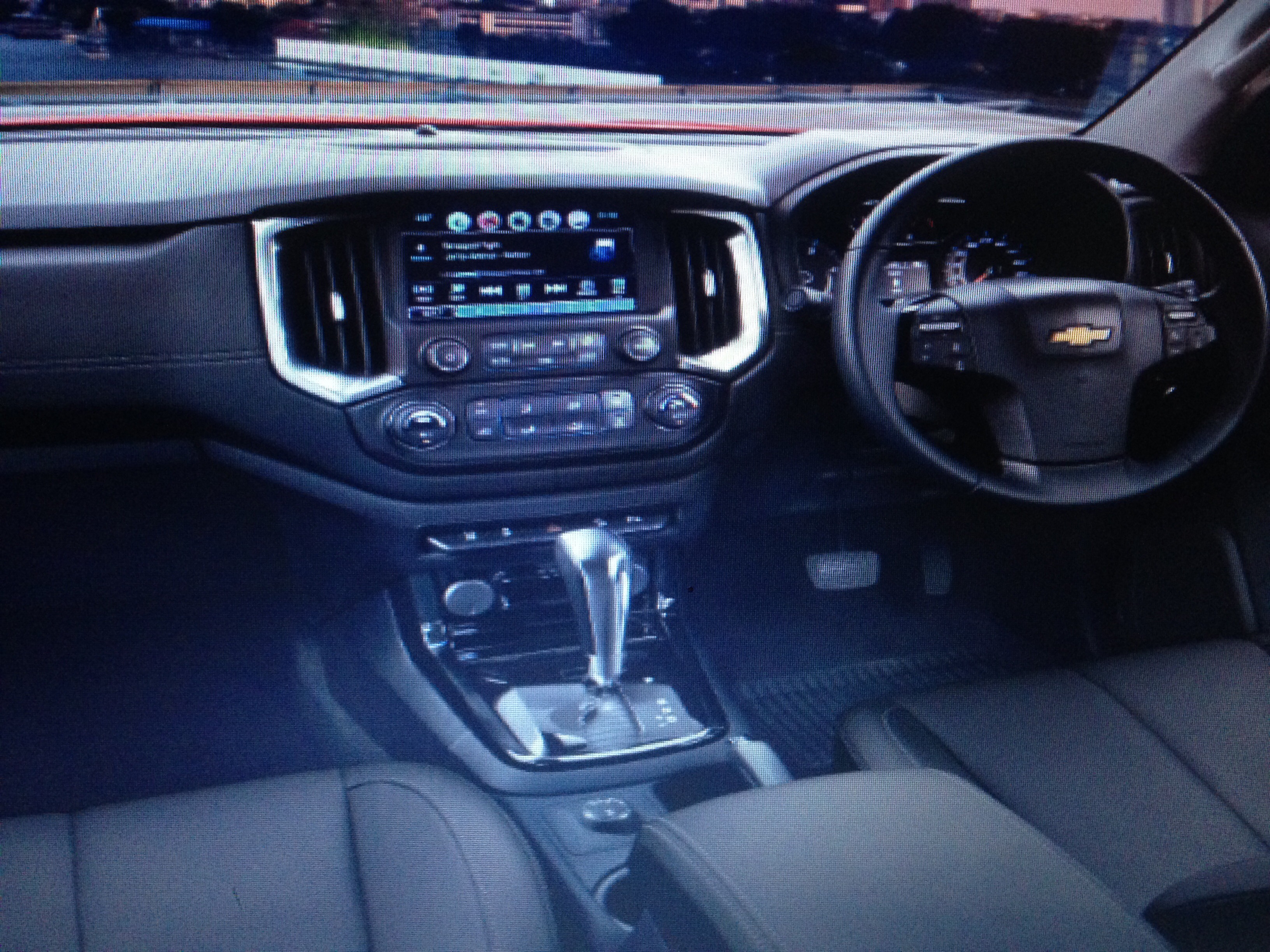 Well, I can honestly say those are my only gripes about the new Colorado, because apart from that, this is one helluva truck. While looks are subjective, I think Chevy has done a terrific job splicing sportiness and style with utility and practicality in the Colorado. It's a big 'ol burly brute of a truck too, and it's actually taller and wider (but a bit shorter) than "Brand F", and rides on 18" dual-tone alloy wheels. It has the best in class towing capacity of 3500kg, and a 1000kg payload capacity (see the full 4-way comparison chart below).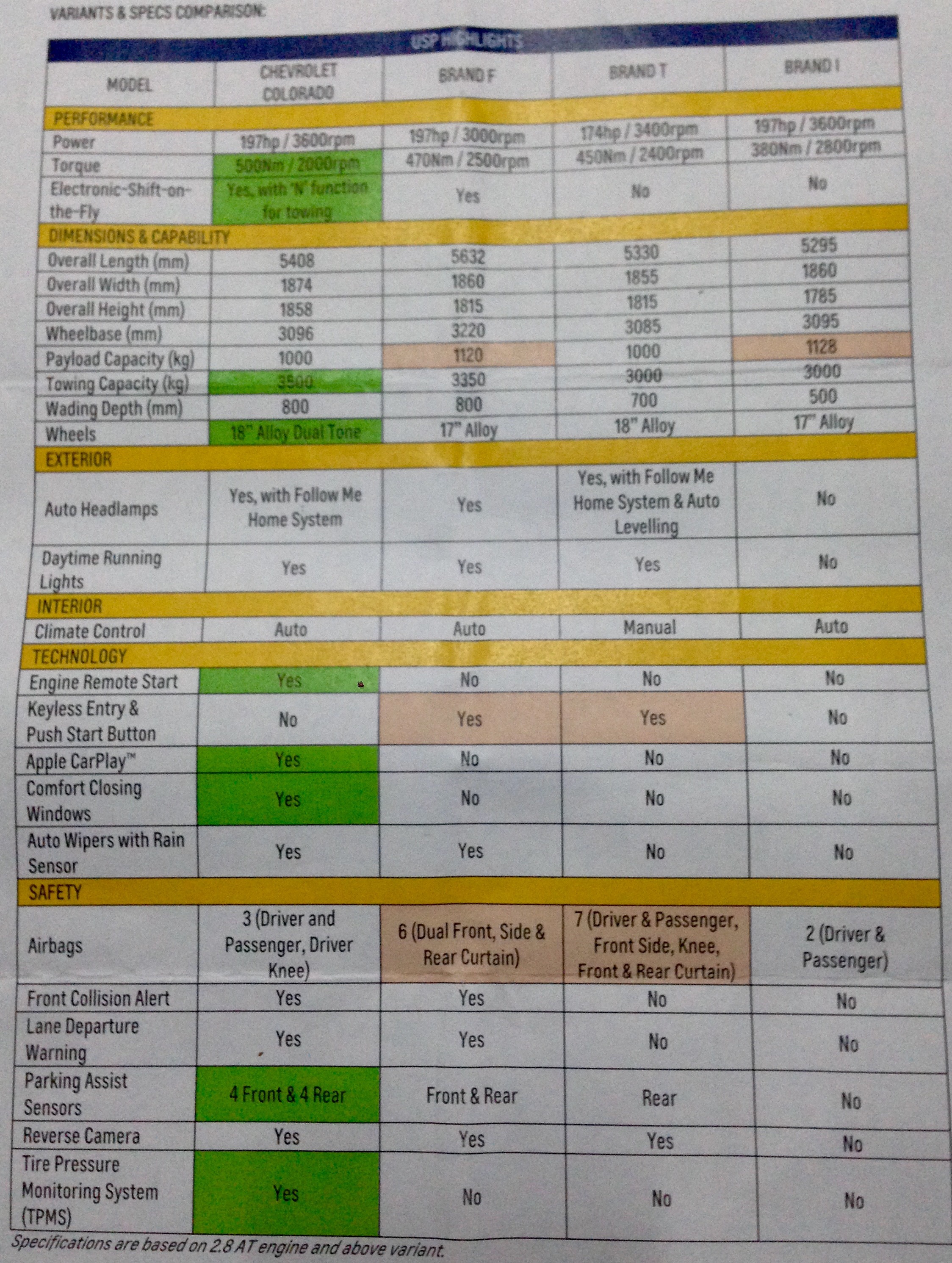 It really is quite remarkable just how far trucks have progressed in recent years, and it would be a chalk-and-cheese comparison if based on the only pick-up truck I've ever owned, yes, the aforementioned Ford Courier. The new Colorado is easily one of the most comfortable and compliant – not to mention exceptionally comfortable and very quick – trucks that I've driven in recent memory. Cruising the East-West Highway, it attains legal limits very quickly, and then goes well beyond that with ease. All the while though, NVH levels are kept to a tolerable level, and it's only well-past legal speed limits where wind-noise becomes prevalent; which is to be expected of course, since all trucks regardless of make have the lithe aerodynamic properties of a garden tool-shed.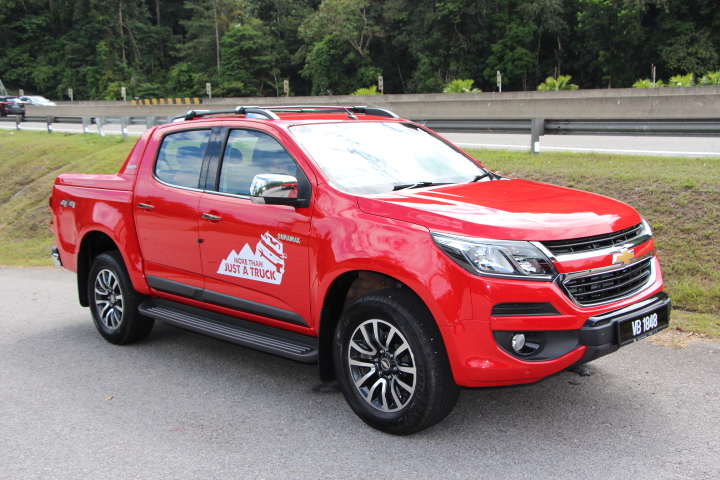 Impressive is too mundane a word to use for the new Colorado. Sure it may not yet be as popular as some of its competitors, and it comes from a tumultuous past, but the sins of the father should not befall his son should they? Rhetorical question. Taken as it is, the new Chevrolet Colorado 2.8 4×4 certainly deserves your consideration. Should you buy it? I can't answer that, only you can. But I can say this, you really should at least test drive it for yourself. Put your preconceived notions about the brand aside, drive it like a truck should, just like I did, both on terra-firma and a stage 2 'medium' off-road trail, see it for what it is, and it just may surprise the heck out of you… – Chris Wee.