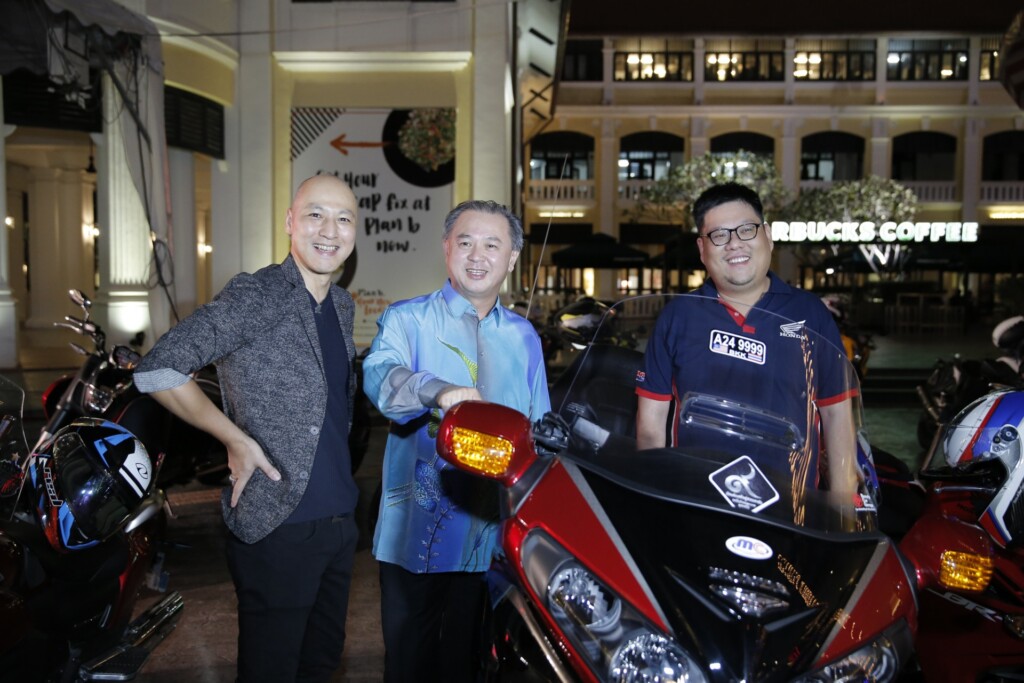 ADVERTISEMENT
5 Honda companies in the ASEAN region has collaborated to host the first "Honda Asian Journey", a 600-km Honda big bike caravan, riding along Peninsular Malaysia for 4 days from 27 October to 30 October 2016.
This bike event was organised by Asian Honda Motor Co., Ltd, a regional headquarters of Honda in Asia & Oceania, A.P. Honda Co. Ltd. in Thailand, Boon Siew Honda Sdn. Bhd. in Malaysia, PT Astra Honda Motor in Indonesia, and Honda Vietnam Co., Ltd.
A group of approximately 50 journalists, motorcyclists, Honda dealers and associates from 4 ASEAN countries – Indonesia, Malaysia, Thailand, and Vietnam – joined the journey to experience the fun and the joy of riding on various Honda big bikes to the Sepang International Circuit as the final destination to witness the thrill of Moto GP racing which will be held there this weekend.
Through the 4-day caravan, the Honda companies aim to demonstrate great features of Honda's various big bikes and provide the opportunities for motorcyclists to enjoy the joy of riding for leisure while they appreciate local scenery, city, and people in Malaysia along the journey. During "Honda Asian Journey", Honda provides various models such as the CB500 series, CBR1000RR, Africa Twin, Goldwing, and more to all participants to experience the different characteristics, features, and performance of Honda big bikes.
The "Honda Asian Journey" kicked off on 27 October from Changlun, Kedah, heading towards Penang. The next day, they ride to Kuala Lumpur, and move on to Sepang on the third day. On the last day, all participants will ride to Sepang International Circuit and hundreds of motorcyclists will join the caravan on the way to the Circuit. It is expected that approximately 500 Honda motorcyclists including the participants in the "Honda Asian Journey" will ride together to experience an excitement of MotoGP race and cheer for the Honda's racing team.
Prior to the riding event, on 26 October, all participants gathered in Thailand to experience an all-new safety riding courses at Honda Safety Riding Park in Phuket, which was recently built to promote safety training for big bikes and off-road motorcycles.