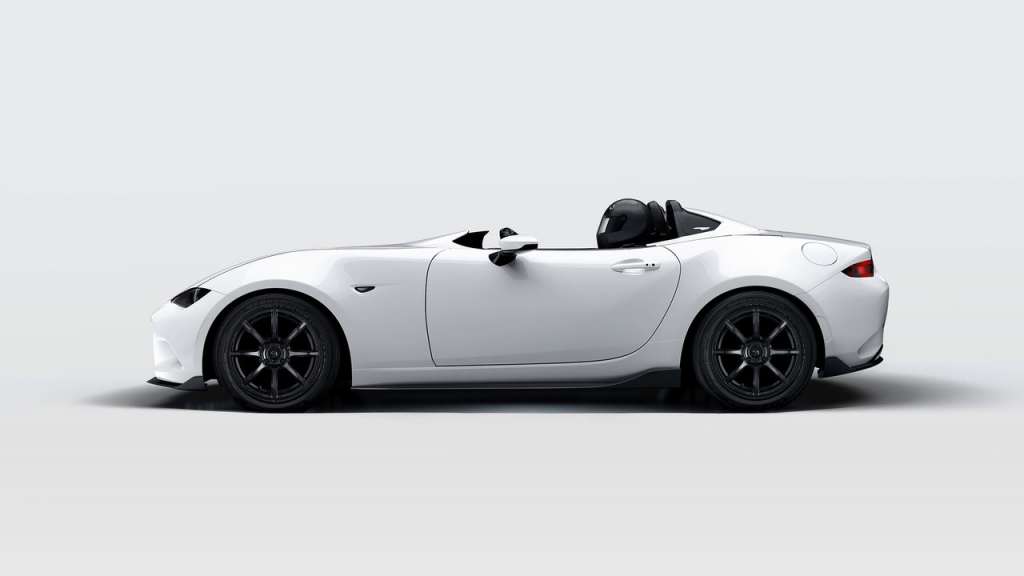 ADVERTISEMENT
Mazda America will bring two concept cars at the 2016 Specialty Equipment Marketing Association (SEMA) show this year and the company is giving us the first look of these concept cars ahead of its public reveal next month. Borrowing style and speed from the Mazda MX-5 Global Cup racecar, as well as elevating Mazda's iconic and lightweight sports car with premium details, are the MX-5 Speedster and MX-5 RF Kuro concepts.
Mazda first introduced the MX-5 Speedster to the world at the 2015 SEMA show, taking the base car's lightweight ethos to a new level. For this year's show, Mazda's design team took a big step forward, creating the Evolution, painted White Ether, taking the concept a step further with more than 45kg removed from last year. Now just under 907kg, MX-5 Speedster Evolution is approximately 158kg lighter than a stock MX-5 soft top.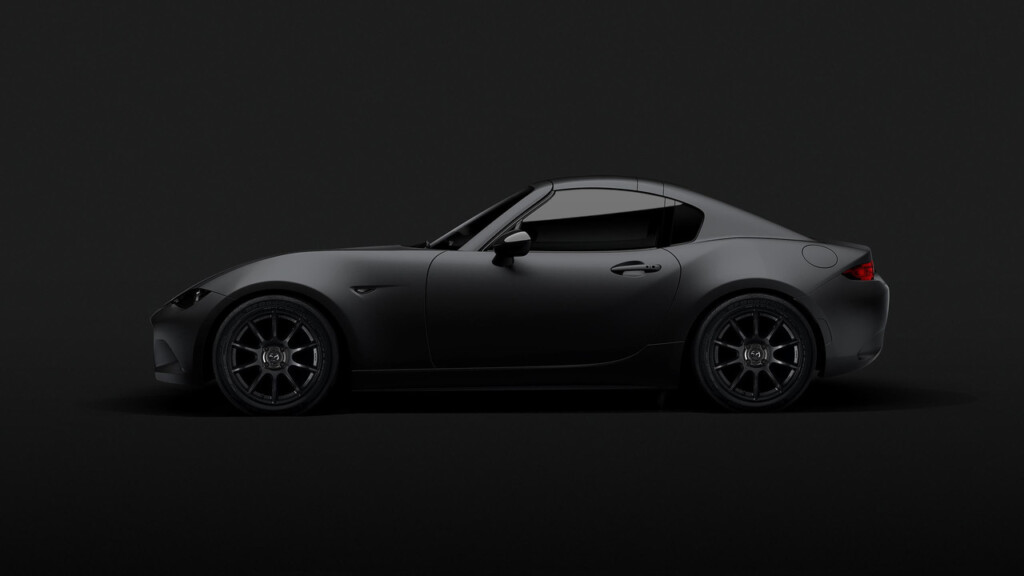 Mazda is also displaying the MX-5 RF Kuro concept, based on the 2017 MX-5 Retractable Fastback that will be on sale in the U.S. early next year. MX-5 RF Kuro is painted in a semi-matte metallic concept colour developed in-house called "Kuro," which means "charcoal" in Japanese. It rides on 17×7.5-inch RAYS forged wheels, 215/45R17 BFGoodrich Rival G-Force tyres and the adjustable suspension from the Battery Tender Global MX-5 Cup presented by BFGoodrich.
Both concepts were developed by Mazda Design Americas to showcase contrasting directions that create a "Mazda Premium" experience while paying homage to Mazda's performance heritage. They were designed and built in-house by Mazda's Design team in Irvine, California.
MX-5 Speedster Evolution and MX-5 RF Kuro concepts will be on display at the SEMA Show on November 1-4 at Las Vegas Convention Center.