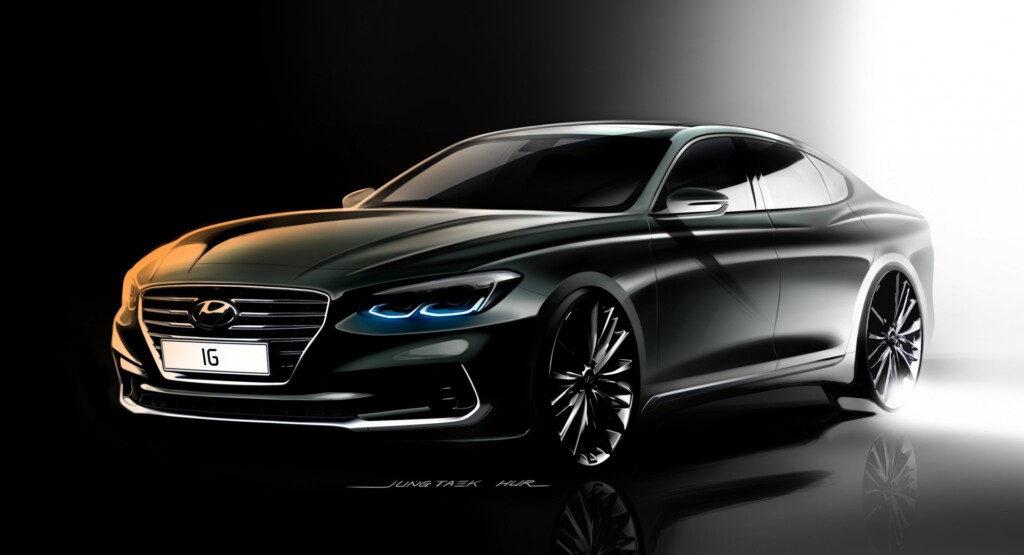 ADVERTISEMENT
Hyundai is set to debut the 6th-generation Azera – badged as Grandeur in Korea – and in anticipation of its arrival, the company has released a pair of teaser sketches that preview the all-new sedan.
According to the automaker, "The all-new Azera's sophisticated design represents a dramatic departure from its predecessor's styling, while taking hints from previous Azera models to ensure it is still fundamentally recognizable as the newest generation of a distinct lineage. Subtle, beautiful detailing is seamlessly and harmoniously incorporated into the body that exhibits taut lines and exquisitely balanced proportions."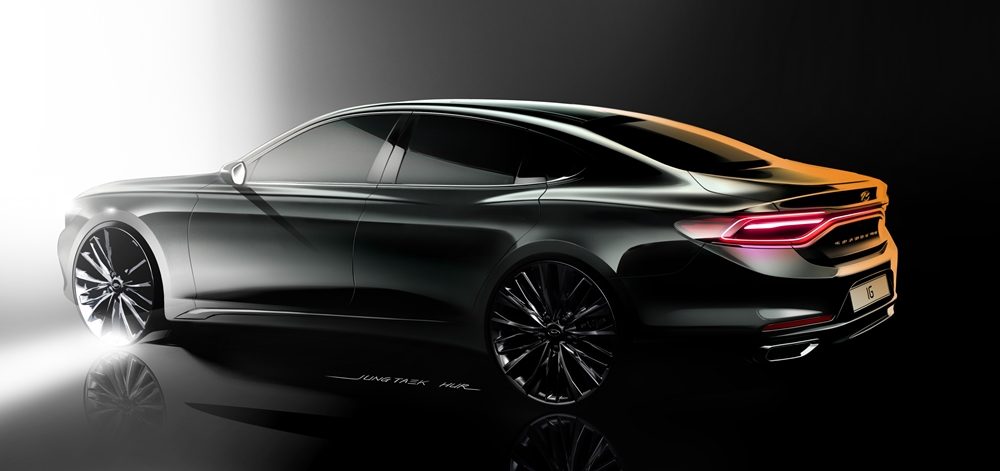 Hyundai added that the all-new Azera will "spearhead a new era for Hyundai Motor design. The new signature 'cascading grille' represents just one of many new premium styling features."
Hyundai didn't mention anything about the powertrains and other specifications yet, but it will likely feature Hyundai's latest 4-cylinder and V6 petrol units paired to an 8-speed automatic, and also a hybrid model.
The all-new Azera is scheduled to go on sale in its home market, Korea next month, followed by the rest of the world.