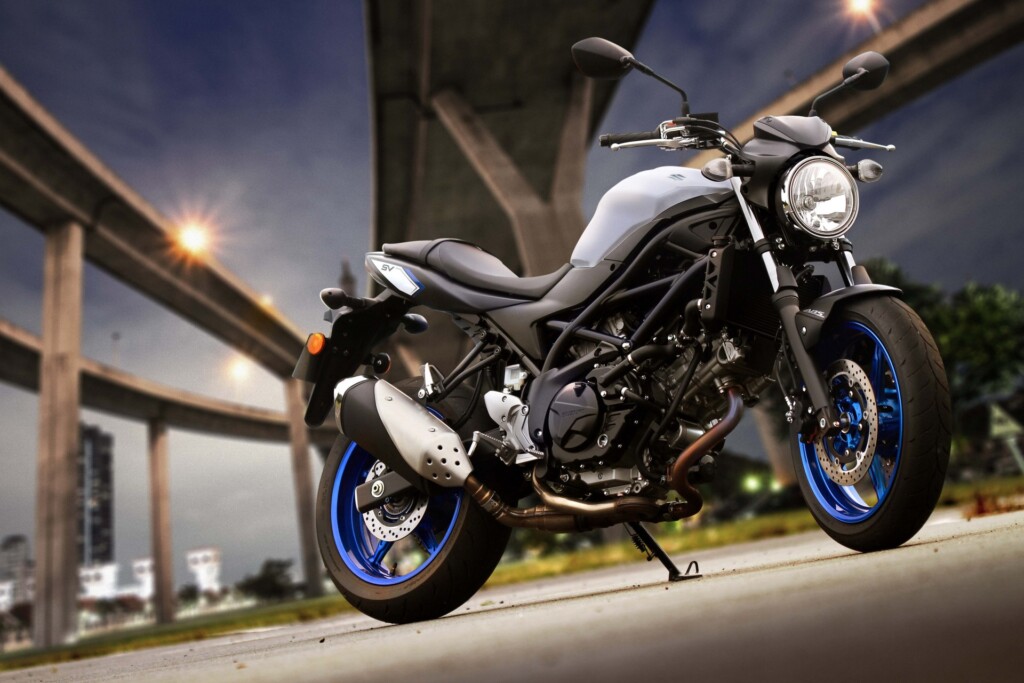 ADVERTISEMENT
Suzuki has just launched its new SV650A in Malaysia that comes with new styling, engine and chassis updates. This comes as welcome news for riders who are looking for an economical commuter as well as for the sport-minded enthusiasts.
Styling is the first thing that most riders will notice on the new Suzuki SV650A. With the tough and sturdy steel trellis frame still at the core of its foundation, styling enhancements are clear, such as the classic round headlight which has made a triumphant return. The lines of the tank have been trimmed down for an increasingly svelte look and feel. The new exhaust is cleaner in appearance while the rear section, with its LED lights, looks absolutely a killer.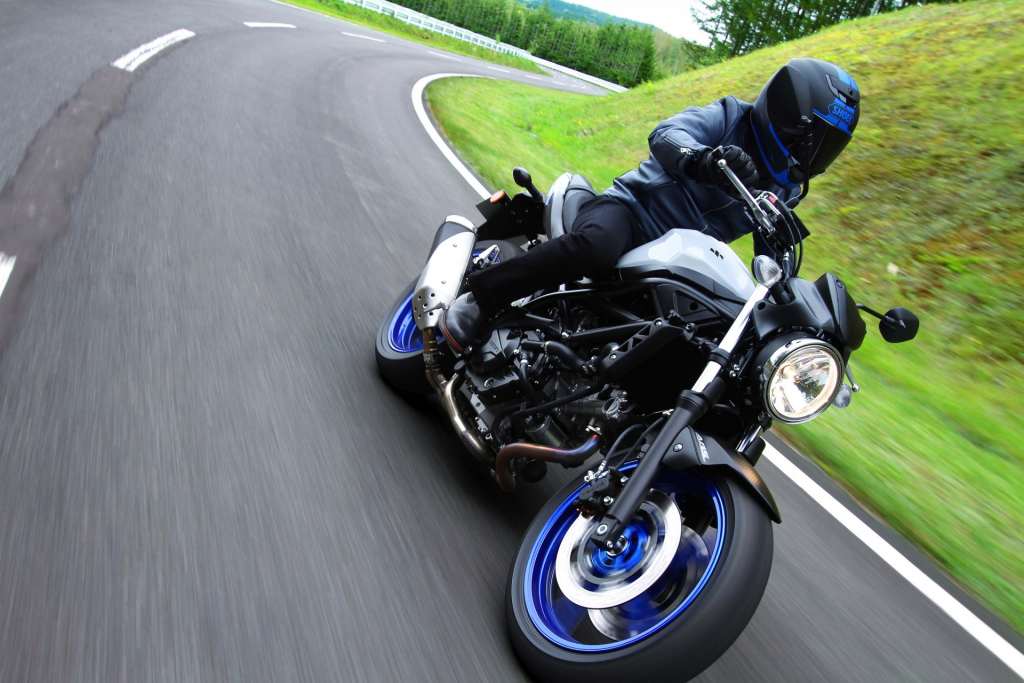 The Suzuki SV650A feature a 645cc liquid-cooled, DOHC, eight-valve, 90-degree V-twin engine being refined with more than 60 new parts which increases 4 more horsepower. It also comes with improved fuel consumption of 3.84L/100km.
The V-twin engine delivers deep rumble in the low rev range, strong and linear torque in mid-range, and runs smoothly up to high rpm range in a controllable manner.
By redesigning more than 140 parts and components (engine and chassis parts combined), the curb mass is reduced by 8kg (ABS model) with the "Back ToIts Origin" concept. Its slim and lightweight chassis provides super-agile handling performance, yet it has forgiving character.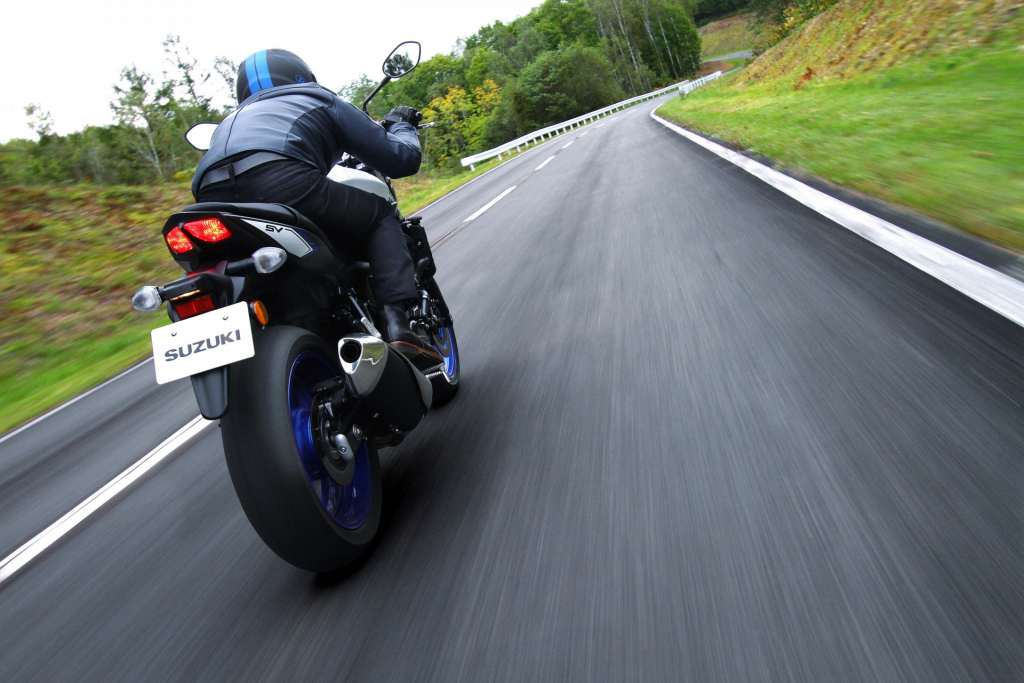 The Suzuki SV650A also comes with improved riding control thanks to the newly featured, "Low RPM Assist" that helps rider in launching and running at lower rpm. It also comes with "Suzuki Easy Start" to simplifies rider's operation when starting the engine; a narrow bodyworks and lightweight chassis for easy maneuver while the seat height is now 785mm – one of the lowest in its class.
New full LCD instrument cluster provides a lot of information to the driver. It is lightweight and compact which eliminates motor and needle mechanics. The LCD provides information such as speedometer, tachometer, odometer, dual trip meter, gear position, water temperature, driving range, average fuel consumption, instant fuel consumption, fuel gauge and clock.
Available in Metallic Triton Blue and Pearl Mira Red colour, the Suzuki SV650A retails at RM38,800 (including GST). It also comes with a selection of Suzuki Genuine Accessories for customization option.