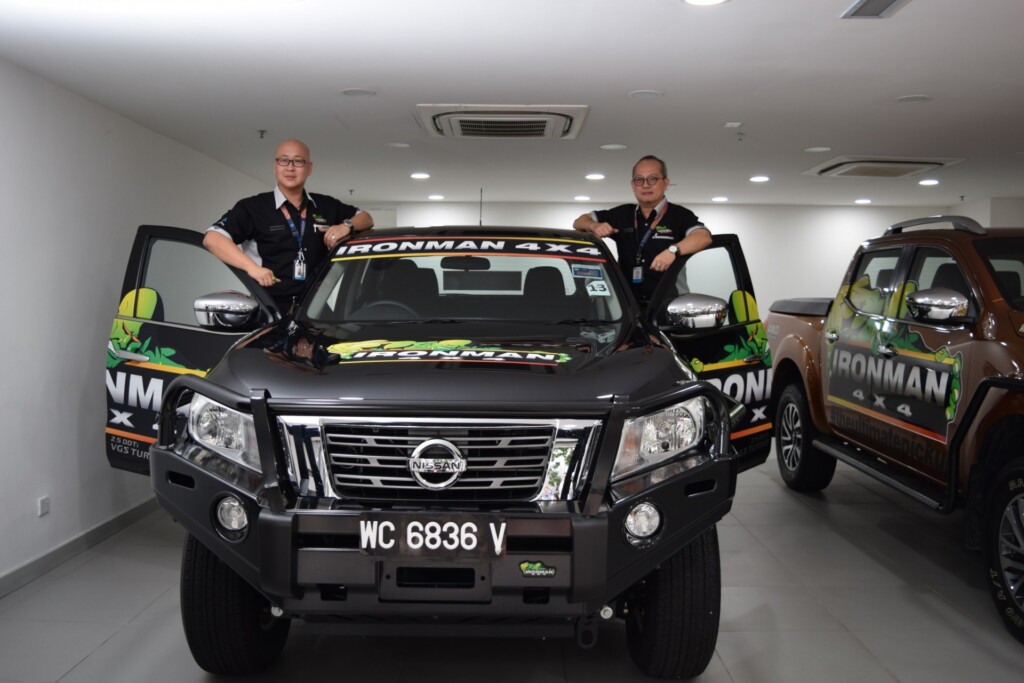 ADVERTISEMENT
To enhance the safety, performance and lifestyle of your Nissan Navara,  Rustcare Sdn Bhd is offering the Ironman 4×4 accessories which is now available at selected Tan Chong Ekspres Auto Servis Sdn Bhd (TCEAS) nationwide.
Customers are able to send in their 4X4 vehicle for suspension upgrades to 38 TCEAS service centres, while the upgrade services for the Ironman "Challenger Pack" and other accessories can be completed at 12 selected TCEAS service centres.
Being the first automotive company to introduce hard-core 4×4 accessories to TCEAS, the Ironman 4×4 redefines and enhances the commanding look to the Nissan Navara with options to choose between packages with Suspension Kits, Bull Bars, Side Steps and Rails, or the Rear Protection Tow Bar. The Challenger Pack, Challenger Pack PRO, Suspension Pack, and Suspension Pack Pro ranges from RM5,000 to RM19,000.
"We believe that expanding these accessories to TCEAS provides more reach to existing Navara customers in a versatile and forward thinking approach. Whether it is for recreational or commercial use, we at Ironman 4×4 can safely say this is a world class product. Getting the ride quality is the primary design goal for Ironman and it has definitely made the Navara ride and performs beautifully." said Mr Nicholas Ling, Director of Rustcare Sdn Bhd.
Ironman 4×4 offers an integrated range of suspension kits – coils springs and shock absorber – to further enhance the ride comfort and drive performance of the Nissan Navara.
In addition, bull bars improves the approach angle and significantly enhances frontal protection while the Ironman 4×4 steel powder coated side steps and rails do not only give your vehicle protection but also eases the process of ingress and egress.
Furthermore, the Ironman 4×4 Rear Protection Tow Bar is designed for the ultimate rear protection and styling of the Nissan Navara whilst providing convenient high light jack points, integrated tow hitch and maximizing clearance.
In conjunction with the Ironman 4×4 Accessories Package introduction, TCEAS will be offering an introductory offer with discounts on all Ironman 4X4 packages inclusive of labour and accessories. On top of the special promotion, Ironman 4X4 Accessories packages now comes with 0% Easy Credit Payment Plan at any of TCEAS service centre.
Customers who purchase the Ironman accessories (suspension only) are entitled for 3 years or 60,000km product warranty, while other accessories come with 1 year warranty.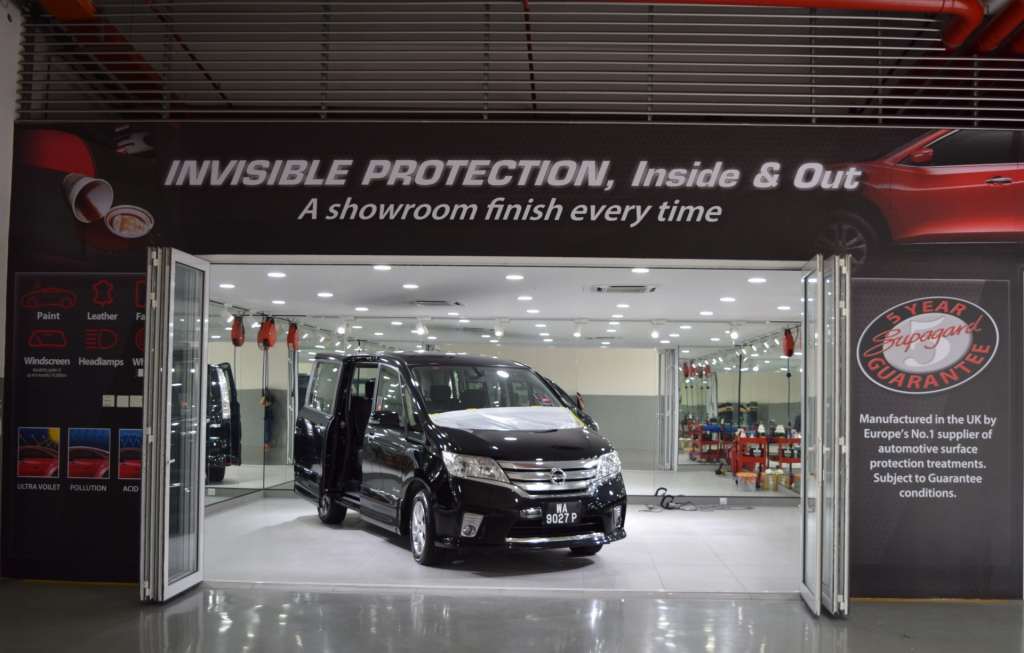 Apart from the introduction, TCEAS have also announced that it has started its first dealership of SUPAGARD in Malaysia. The in-house car saloon with 'air conditioned Glass-Mirror room' concept at Nissan Glenmarie 4S offers world class protection and value to its Nissan customers. Additionally, Nissan Glenmarie 4S Centre is now providing service, repair and diagnosis to all Infiniti models with its new INFINITI Service Hub and Customer Lounge.