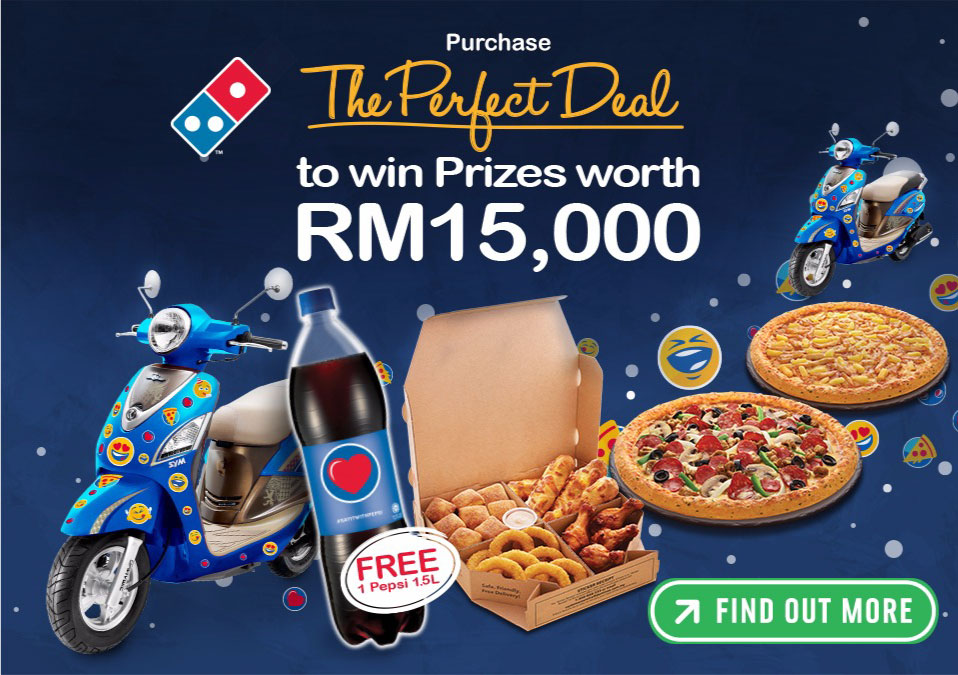 ADVERTISEMENT
From October 4 to November 13, Domino's Pizza customers can stand a chance to win up to RM15,000 worth of 2 special edition SYM Attila Elizabeth smart idle scooters when they participate in 'The Perfect Deal Contest'.
The dark blue fashionable scooters designed with emojis, makes a one-of-a-kind retro style 'Pepsimoji' scooter. Specially commissioned and assembled in Malaysia, these scooters are sure to make heads turn everywhere you go.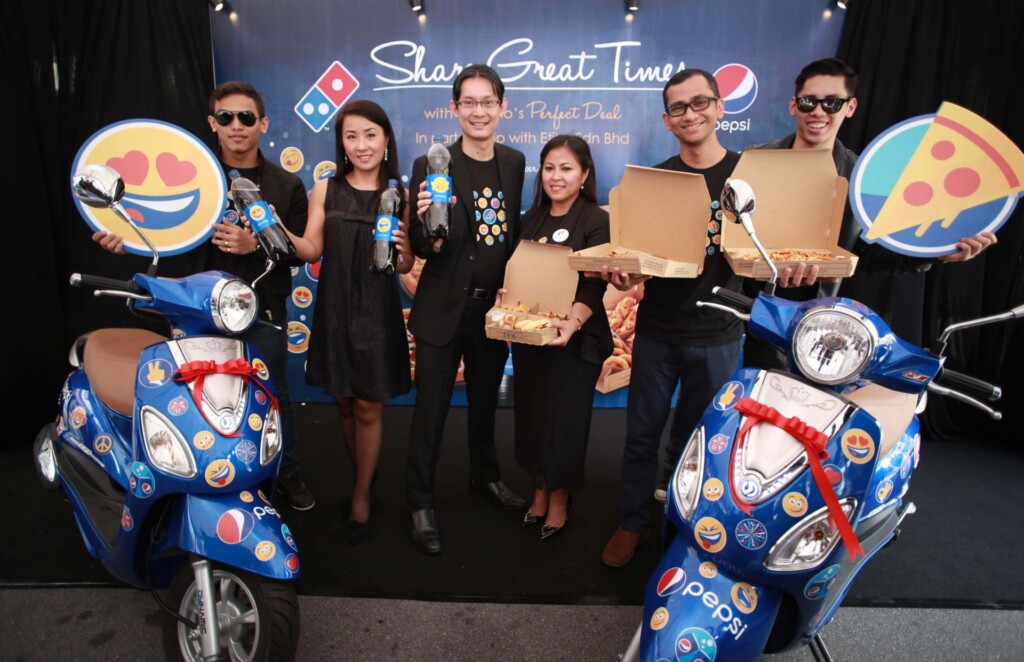 The 125cc SYM Attila Elizabeth is equipped with Electronic Fuel Injection (EFI) with an added a smart feature, the SMART IDLE which is adopted commonly by fleets in North America. This feature allows the engine to start and stop automatically to further decrease fuel consumption, exhaust emission, vibration and noise. The engine stops when it is stationary for 3 seconds and can be restarted immediately by just twistinrt the throttle.
The 6-litres fuel tank of this environmentally friendly and ECE compliant scooter is located at the front for the convenience of petrol filling. There is a spacious 20-litre storage space underneath the seat to store a helmet and other personal belongings. Other unique features include EURO compliant front light and LED rear light, digital LCD panel meter, and multifunctional key switch.
Engine Performance
Engine Type: 4 Stroke SOHC, 124.6 cc
Power: 8.3 ps @ 7500 rpm
Torque: 8.6 Nm @ 6500 rpm
Top Speed:≥ 80 km/h
Cooling: Air Cooled
To win the SYM special edition of smart idle Attila Elizabeth all you have to do is purchase any pizza meal and log on to www.dominos.com.my to fill up the contest form and answer 2 simple questions. On top of that, for every contest entry, customers will get a free Regular pizza e-Coupon, credited to their online account upon every successful submission, valid for their next pizza purchase.
For more info, visit Domino's Pizza contest page at http://bit.ly/PepsijimojiPp1