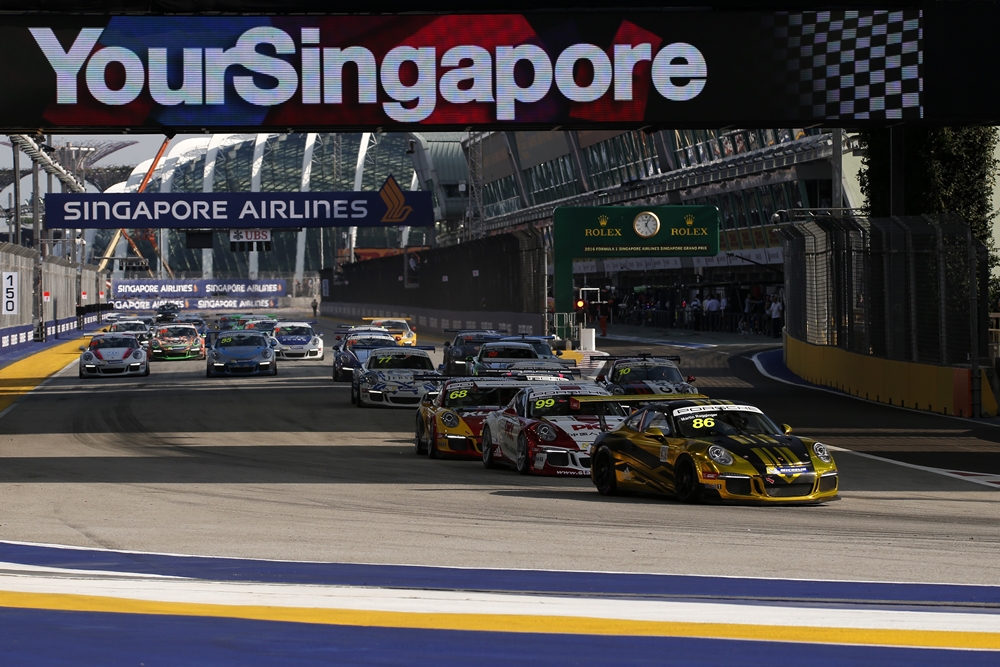 ADVERTISEMENT
With over 60 years of racing history and more than 30,000 victories to date, Porsche is one of the most well-known marques in the world of motorsport.
Porsche's success on race tracks around the world has inspired the creation of Porsche one-make cups, which debuted in Germany in 1986 with the 944 Turbo Cup. This was the forerunner to the Carrera Cup for which the Porsche racing department was given a green light to design and build the first 911 model specifically for one-make racing. The car they created was the 911 Carrera 2 Cup which, when it made its debut on the race track in Germany at the start of 1990, opened the first chapter in the Carrera Cup history book. An immediate success, the Carrera Cup soon expanded globally.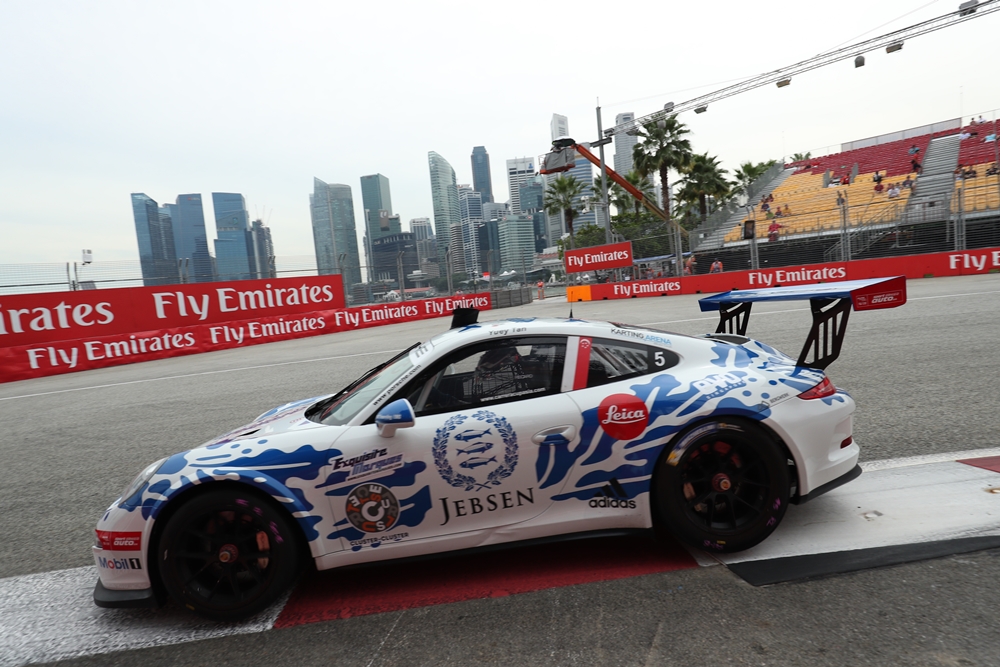 Today Porsche hosts 8 Porsche Carrera Cups worldwide including in Asia, Australia, France, Germany, Great Britain, Italy, Japan and Scandinavia.
Closer to home, the Porsche Carrera Cup Asia which was established in 2003 has earned an impressive amount of fans and media recognition in the Asian region. The premier sports car racing series consists of professional level drivers as well as "gentleman drivers" (Class B), giving them the opportunity to race with the experts and learn from the best.
This racing series uses a near-standard race car based on the 7th generation 911. It made its debut in Asia in 2014, having previously run exclusively in the Porsche Mobil 1 Supercup.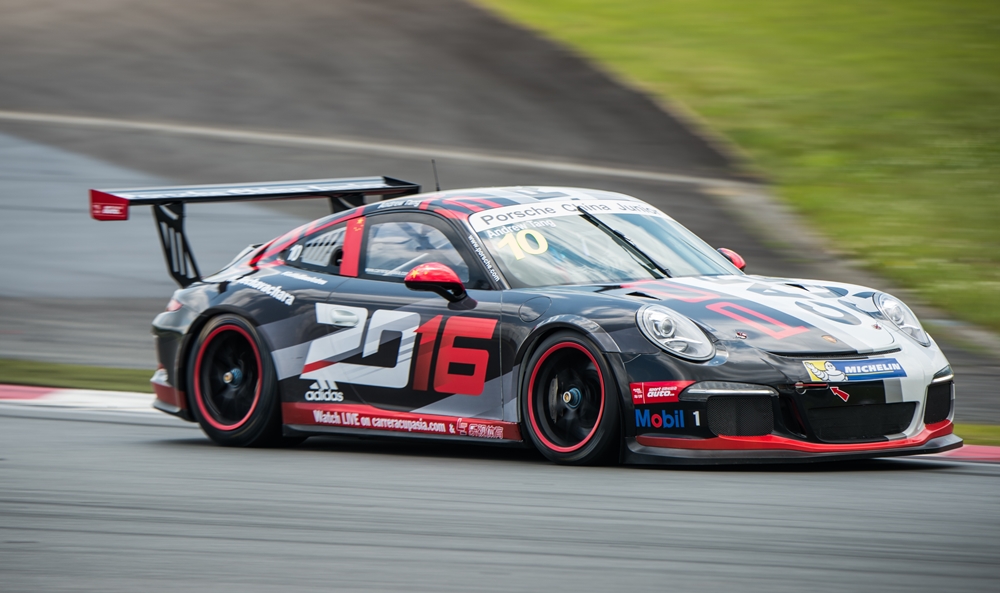 The Porsche 911 GT3 Cup (Type 991) is powered by a 3.8-litre 6-cylinder boxer engine that outputs 460hp at 7,500 rpm. Power is delivered to the rear axle via a 6-speed dogleg-type gearbox with a mechanical limited-slip differential. It also comes with paddle shifts located on the steering wheel.
Thanks to Porsche, Autofreaks was recently invited to witness the thrilling Porsche Carrera Cup Asia Round 9 race up close as part of the Singapore GP support race at the Marina Bay Circuit.
We also had the chance to catch up with two Singaporean drivers, Yuey Tan, 34, who races for Hong Kong-based Team Jebsen in Class B and Andrew Tang, 22, who currently represents the Porsche China Junior Team in the Porsche Carrera Cup Asia.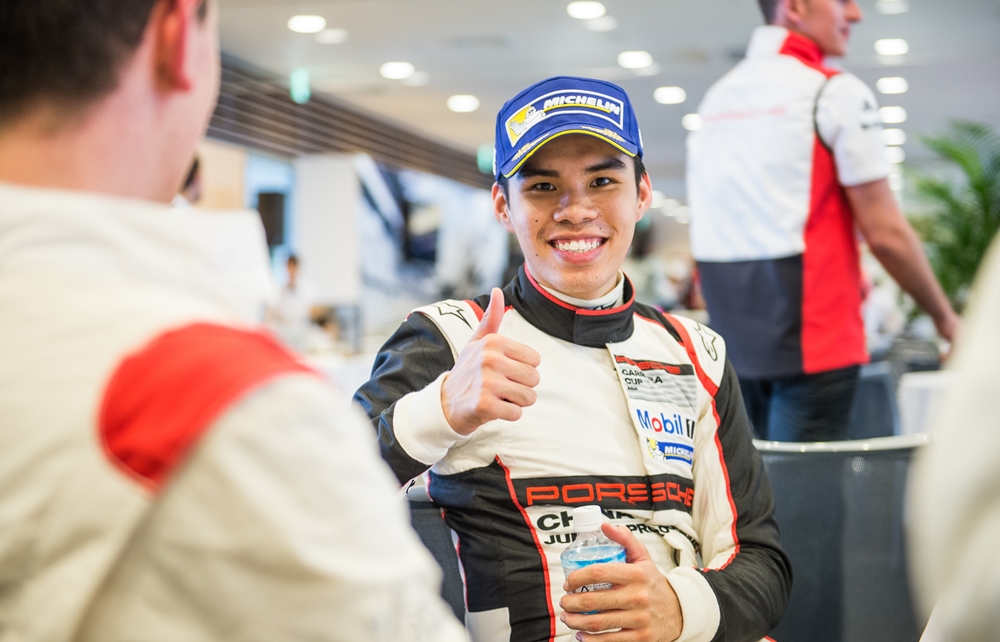 Andrew Tang (picture above) began racing karts at the age of 7 and just 2 years later was already making a big impression on the regional karting scene, taking the cadet title in the Asian Karting Open Championship (AKOC) in Macau in 2005.
His first foray into car racing came in 2013 with his debut in open wheel competition in New Zealand, where he won the championship in just his 2nd season. Having fulfilled his National Service duties, Tang resumed his motorsport career competing for the Overall Championship title in the Porsche Carrera Cup Asia. After Round 9 race weekend in Singapore, Andrew secured 4th position in the Overall Championship.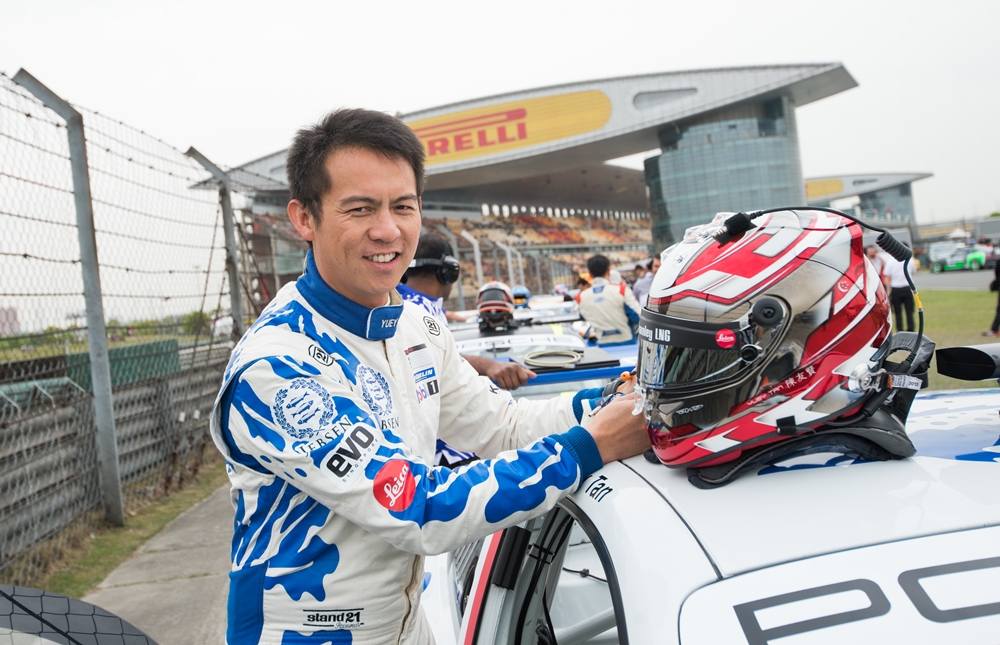 Defending his 2015 Class B category championship win, this is Yuey Tan's (picture above) 2nd year racing for Team Jebsen, alongside his new teammate, Cui Yue from China. This year marks Yuey's 8th year competing in the Porsche Carrera Cup Asia and after Round 9 race, Yuey is currently in 3rd position in the class B standing is looking to close the gap in the upcoming Malaysian Grand Prix race weekend.
How do you prepare yourself for the big race?
Yuey Tan: Both Andrew and I spent a lot of time together training and practicing via the simulator. Every time we sit down we do 20 to 30 laps at one time and although it is not completely accurate, and it is very helpful nonetheless. It is a good way to prepare yourself for corner sequences and if you do it 150 times, you'll get out there you'll be able to do your fast laps easily.
Tell us about your fitness program and what do you usually do to keep yourself fit throughout the season?
Yuey Tan: About 4 -5 days a week I'll run between 5 – 15 km every day, then I'll go for a gym session. If I'm feeling a little bit lazy, I'll probably do 30 minutes at the gym. Typically I like to do 1 hour each on a training day. I also do cycling.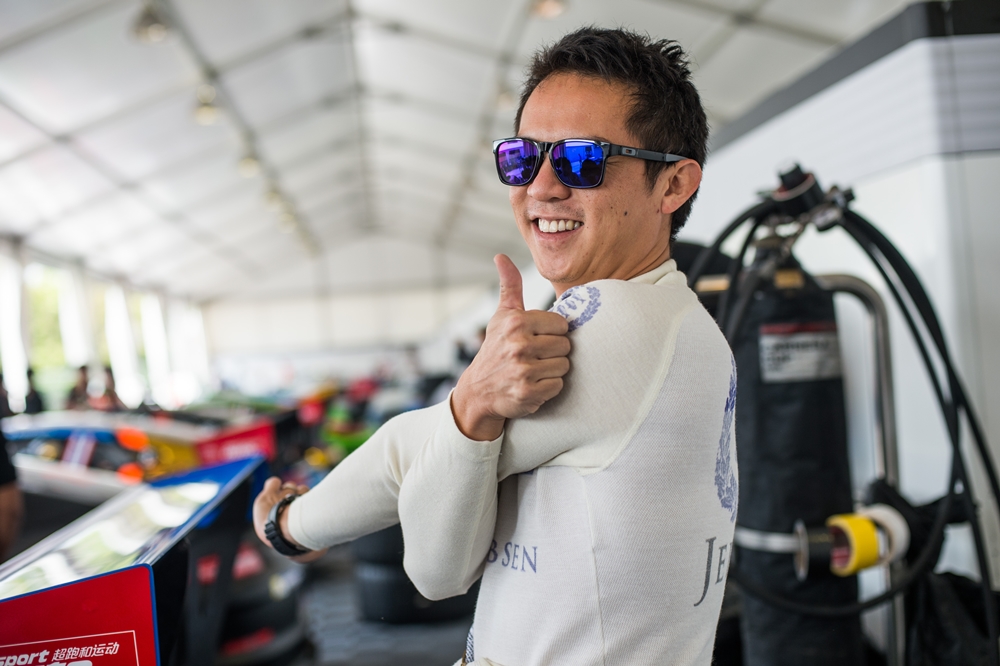 What are you most memorable moments or highlights of racing in the Porsche Carrera Cup Asia so far?
Yuey Tan: The first memorable moment was in 2009 when I got to drive at the Marina Bay Circuit for the first time. The practice run during at that time was at 9.30 pm and it was one of the best experience I've ever had. It is such a different racing event from anything else and to have it in Asia and to have it where I live is mega.
The second most memorable moment was in 2014 when Alif Hamdan hit me at the end of the race and he got a penalty and I won by default.
And last year, I managed to win the Class B championship so it was obviously very memorable to me especially when the championship went down to the last lap.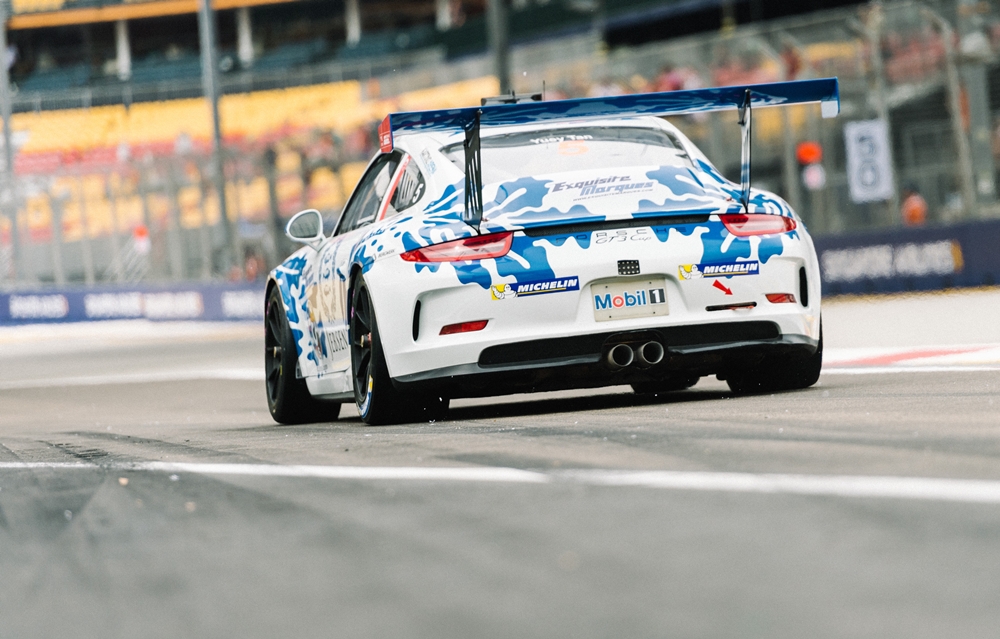 What are your goals in the future?
Andrew Tang: My goal is to win this championship season but if I don't win this championship season I definitely want to come back next season and try to win it. My ultimate goal is to race in Europe and hopefully become successful in the Porsche Mobil 1 Supercup and eventually become a full Porsche Works driver (factory driver for Porsche).
Who is your favorite Porsche driver?
Andrew Tang: My favorite Porsche driver is Earl Bamber, who is currently one of my coaches and Patrick Pillet who was one of my assessors in the Asia Cup.
Who is your biggest inspiration in life?
Andrew Tang: My racing idol of all time is Aryton Senna. He was a true student of racing and he did everything right including the physical aspect as well as the mental aspect. He brought a whole new dimension to the Formula One.
As for my inspiration off the track, is my parents and family in general because without them, I wouldn't be here right now.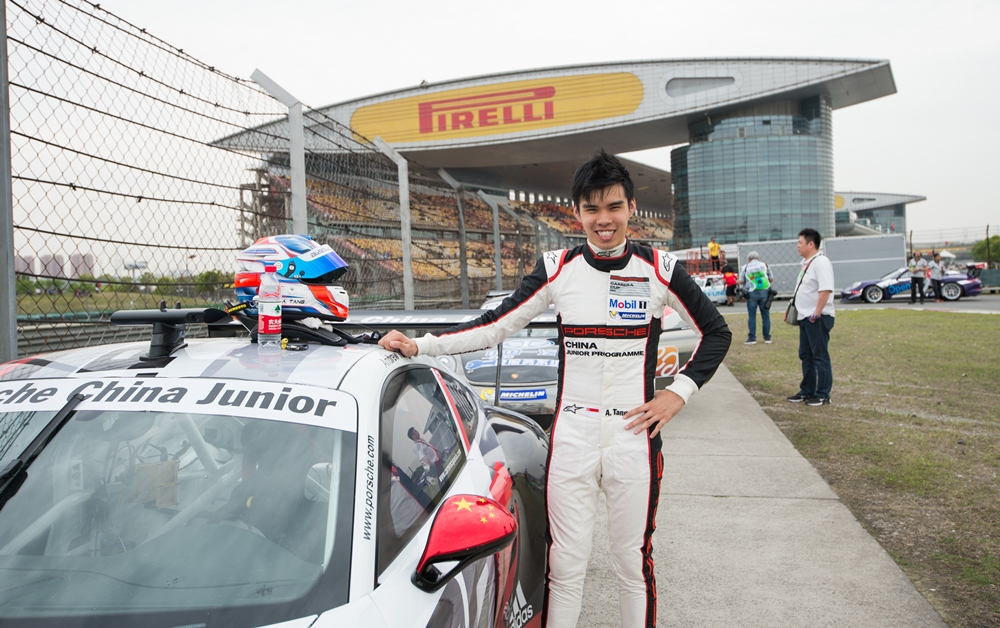 What is your favorite road car at the moment and your daily drive?
Yuey Tan: I'm a hard core Porsche fan. Since I was a little boy I've always wanted to own a 911. I got my first 911 when I was like 25 and I bought my 6 cars before I bought my first house! My daily drive is a Porsche 911 GT3 and a Porsche 1984 3.2 Carrera
Andrew Tang: My dream car at the moment is the Porsche 911 GT3 RS and my daily ride is a Renault Megane R26.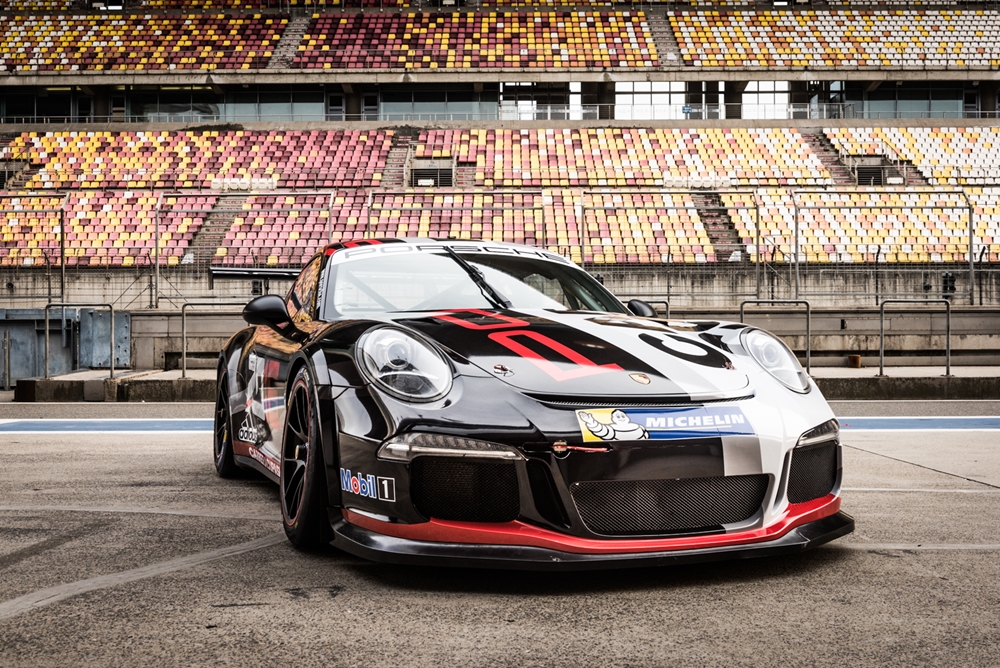 Which Circuit you're most eager to race?
Yuey Tan: The Marina Bay Circuit is probably my favorite race in the year. I really like the walls because it can guide me on where to go. If I don't know where am I, I'll just look up at the buildings and these landmarks (hotels, high rise buildings, etc) makes it so much easier to move around during the race. (Brilliant! – Ed.)
How about the Sepang International Circuit?
Yuey Tan: Sepang is actually my home track. Mainly because I'm a Singaporean and we don't have an actual track here in Singapore. What makes Sepang really nice is that it has a little bit of everything. Technically you need to be a good at long sweeps at turn 5 and 6 you have to be slow at corners at turn 2. You need to be able to do that double apex at the corner on 7 and 8 and then that turn 12, 13, 14 just feels like you've been doing it for a long time.
Also I enjoyed practicing at Sepang because I get drive to Malaysia instead of flying there. Even though it is a much shorter and convenient way to get to Malaysia, it's still nice to take a cruise coming from Singapore.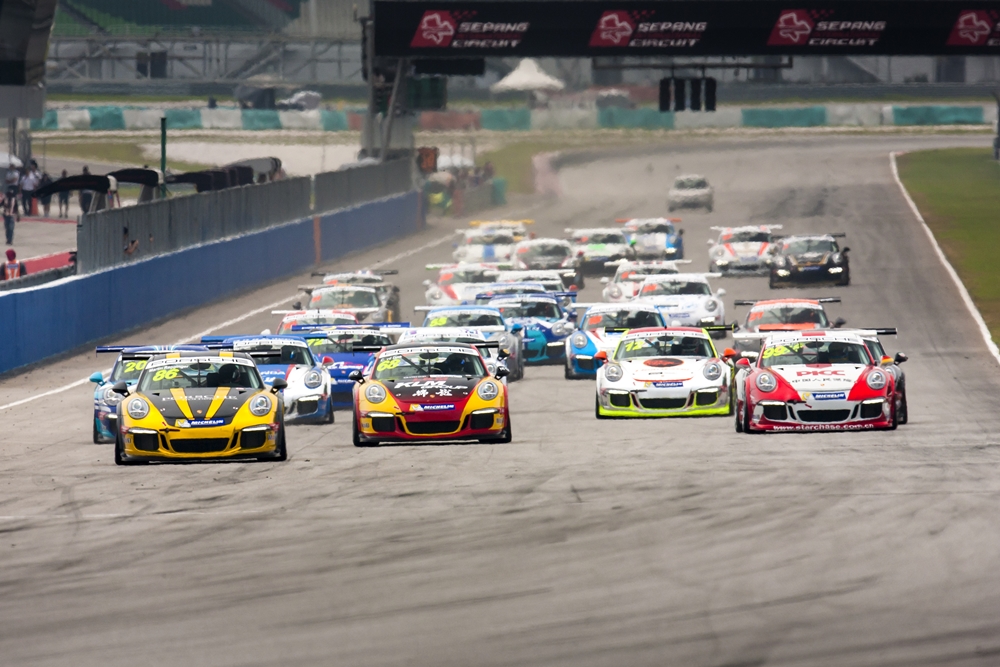 Andrew Tang: Sepang is the track I've driven the most in Asia and I think it's an awesome track. It's 5.5km of challenging corners and a whole mixture of fast and slow speed so it is quite a technical track.
So far the only car I've only driven in Sepang is the Porsche 997 and the Porsche 991 so I'm looking forward to drive the 911 GT3 Cup car for Round 10 of PCCA during the Grand Prix race weekend.
If you've missed the PCCA race in Singapore last weekend, you can still catch Yuey Tan and Andrew Tang competing for Round 10 at the Sepang International Circuit as part of the F1 GP support race on the 30th September – 2nd October 2016.
The qualifying session will take place on Friday, 30 September (11:55 – 12:25) while race day will take place on Sunday, 2 October (12:35 – 13:10).