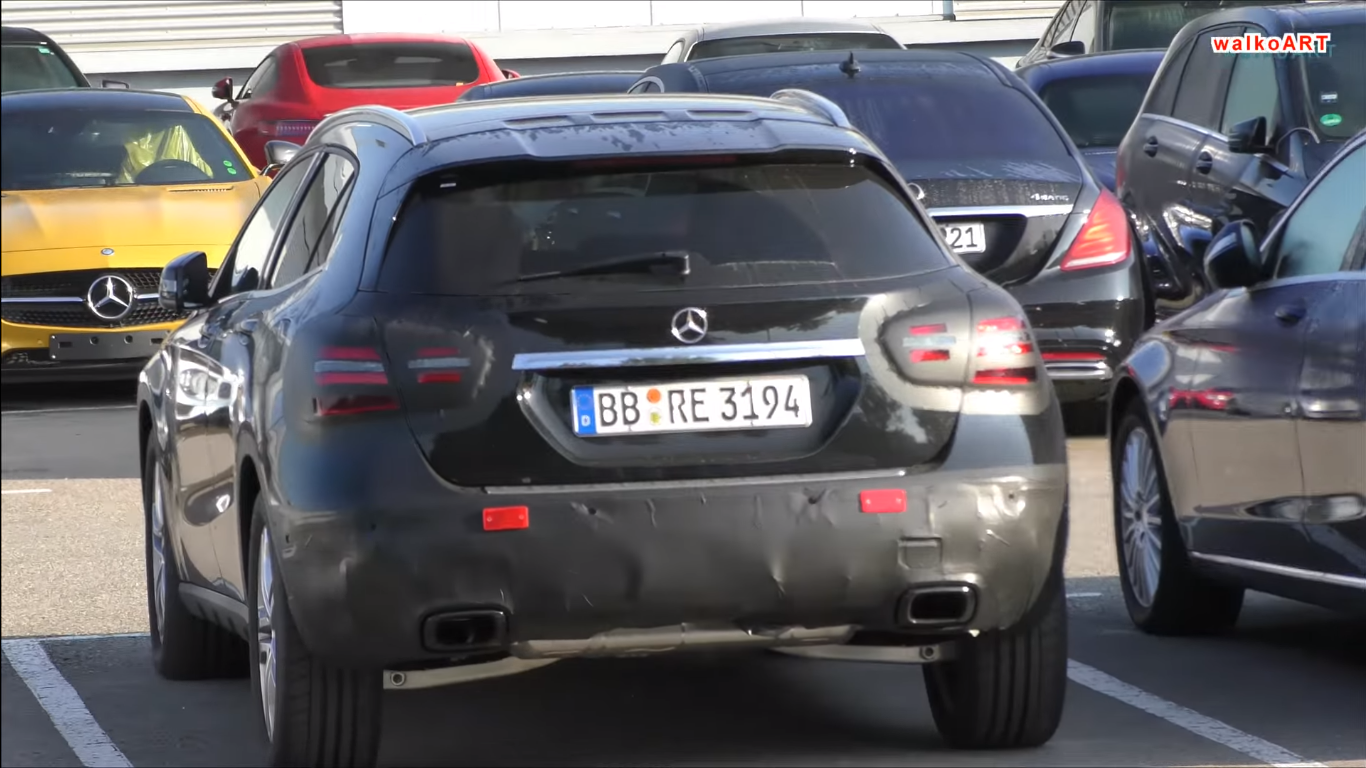 ADVERTISEMENT
Mercedes-Benz's compact range of vehicles, including the A-Class, CLA-Class and GLA-Class have been around since 2013. Both the A-Class and CLA-Class have been facelifted, leaving the GLA-Class to soldier on.
Thanks to this spy video, it is evident that Mercedes-Benz is working on the GLA facelift. This video, thanks to walkoART, shows a lone camouflaged GLA sitting in a car park surrounded by its siblings.
The camouflage indicates that the updated GLA is set to receive an all round revision, including new tail lights and rear bumper. Complementing the updated rear end is a new front end, which isn't viewable on the short video. The GLA facelift is expected to receive an updated front fascia, similar to the A-Class and CLA-Class facelift.
Inside, the improved GLA is in line to receive the same eight-inch touchscreen display found on the updated A-Class and CLA-Class, boasting Apple CarPlay and MirrorLink connectivity.
Video credit: walkoART