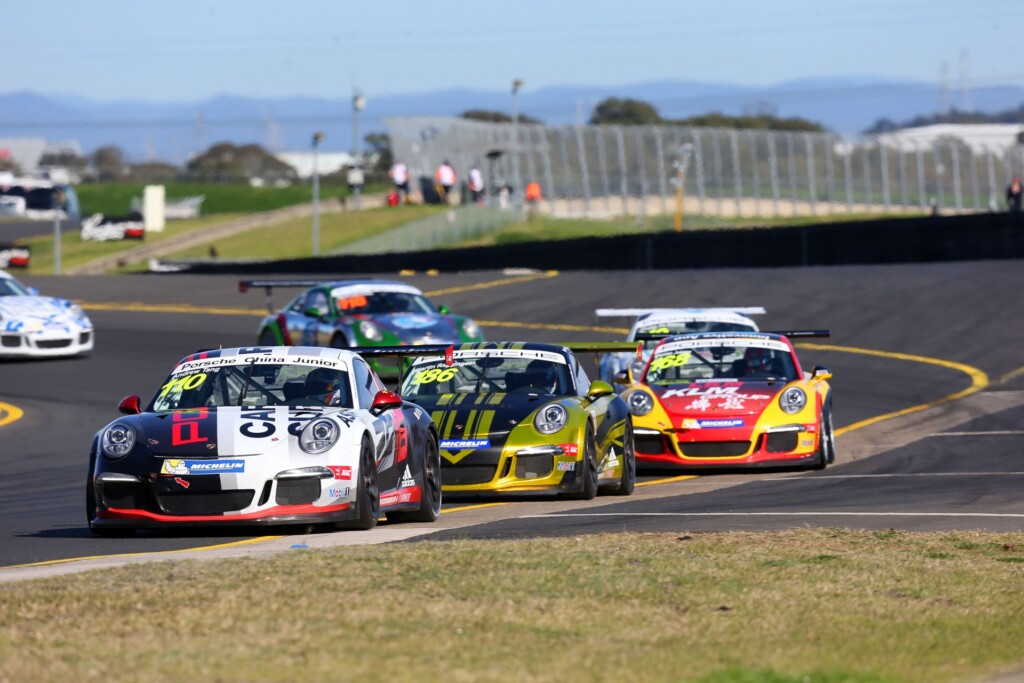 ADVERTISEMENT
It will be a hero's welcome for Porsche China Junior Team driver Andrew Tang as he returns to Singapore for his first race with the Porsche Carrera Cup Asia in the city where his career started, with drivers taking to the Marina Bay Street Circuit in the highly anticipated Porsche Carrera Cup Asia Formula One support race.
It has been a triumphant first season for the 21-year-old Singaporean, who has continued to gain momentum after each race stop, repeatedly earning podiums to put him in third place with 132 points, just 6 points away from championship point leader Maxime Jousse of Kamlung Racing at 138.
Making a valiant comeback in the latter stages of the season, Mitchell Gilbert of Absolute Racing wowed spectators during the Australia stop with two consecutive first place finishes, earning him second in the Overall championship with 133 points and a solid chance at claiming the top spot.
While Sydney proved a boon for Gilbert, it was a tough stop for PICC Team StarChase's Nico Menzel. With contact during the qualifiers that left the young German driver starting in the last spot on the grid for both Australia races, Menzel was undeterred as he made a remarkable fight to preserve his position at the top, finishing the weekend in fourth with 130 points.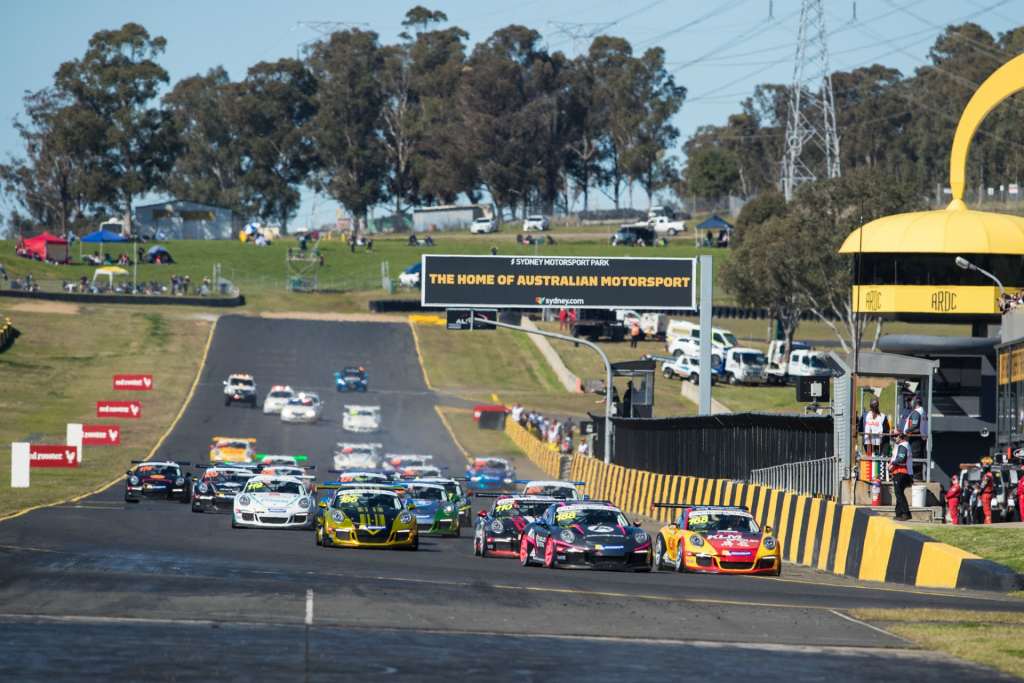 The Sydney Motorsport Park, with narrow racing lanes and rugged corners, proved difficult for Fun88 Team Sunfonda's Zhang Da Sheng as well. While he offered two strong races, he struggled to nail a podium victory, leaving him in fifth place at 111 points with a substantial buffer over the next Overall driver Cui Yue of Team Jebsen, in 8th with 77 points.
As a latecomer in the season, Team Porsche Holding's Martin Ragginger has managed a startling run up the ranks. Having participated in just two stops, the Austrian has charged ahead of the pack in several races, earning 56 points – enough to put him hot on the trail of 9th place driver Bao Jinlong of Zheng Tong Auto, with 68 points.
This is the 9th time the Porsche Carrera Cup Asia has hosted a race at the Marina Bay Street Circuit since the series began in 2003. It first appeared on the F1 Singapore Grand Prix calendar in 2008, and the Porsche Carrera Cup Asia has supported the race ever since. Running counterclockwise, the track is known for its tight turns and short straightaways set among the towering skyscrapers of Singapore.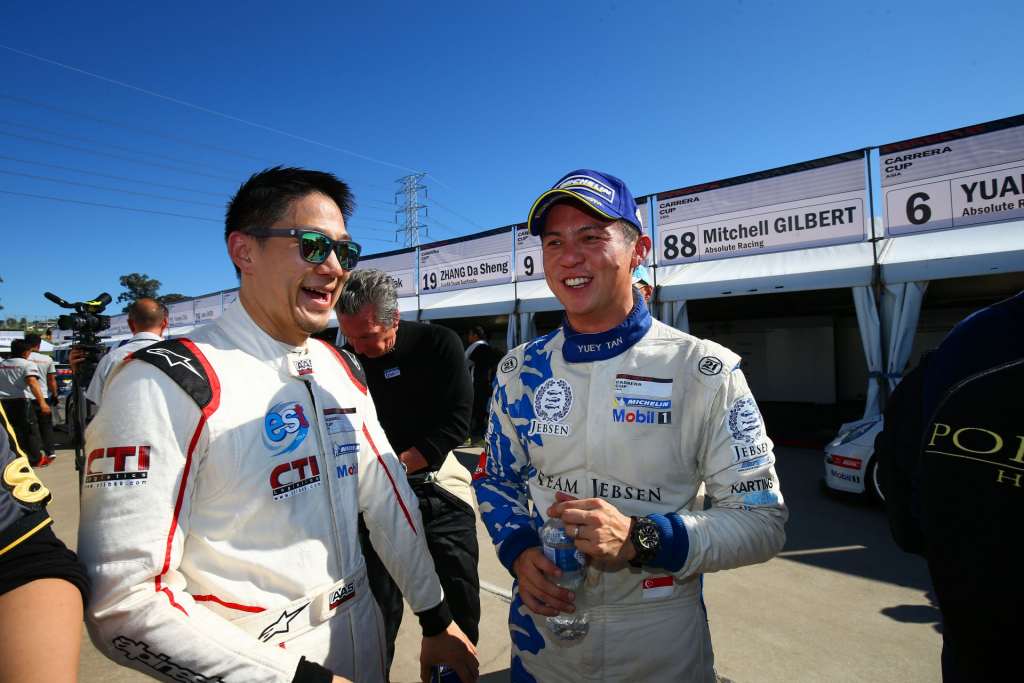 The iconic track should prove to be an ample opportunity for Class-B driver Yuey Tan of Team Jebsen (picture above, right), who's double-podium take in Australia has given the Singapore-native the perfect positioning to capitalize on his home turf advantage going into Round 9.
But this year's Class-B competition is as tough as ever. With Absolute Racing's Yuan Bo showing truly astounding skill over the course of the season, the Chinese-native owns the top spot with a commanding 170 points.
Challenging Bo at every turn, however, is est cola Thailand's Vutthikorn Inthraphuvasak (picture above, left). After a season-long struggle to overtake Bo, he was finally successful in Australia, managing an impressive first place podium for Class-B and second place for Overall in Round 8. In second place with 164 championship points, the Thai driver has a healthy lead over third place driver Wayne Shen of Modena Motorsports, who has 119 points.
Beyond the top two leaders, the Class-B competition is anyone's game. There are less than a dozen points dividing Team Jebsen's Yuey Tan, in fourth with 113 points, Team Betterlife's Li Chao, in fifth with 102 points, and OpenRoad Racing's Francis Tjia, tied for sixth with John Shen of Modena Motorsports with 101 points – meaning the Class-B middle pack is a tight competition worth keeping an eye on.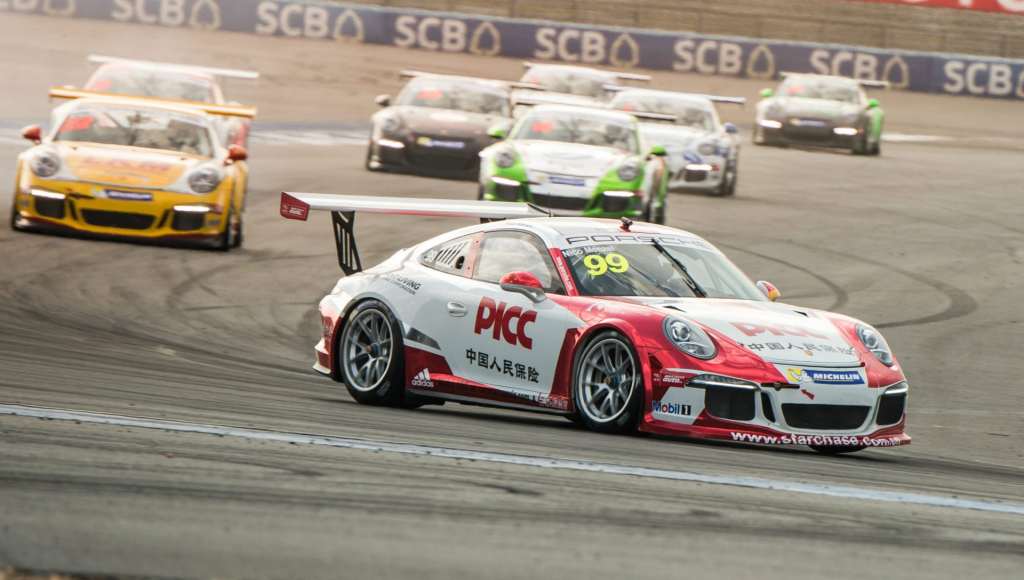 With a slower pace and more technical turns, the Marina Bay Street Circuit may provide Suttiluck Buncharoen of True Visions Motorsports Thailand, Paul Tresidder of his self-named team, Racing Spirit Thailand's Sontaya Kunplome and LKM Racing's Siu Yuk Lung with a chance to show their ability to overtake in tight spaces.
Prince Racing's Kenneth Lau will also return after a one-match hiatus to once more challenge the likes of Team Formax's Wang Xi, RC Racing's Jeffery Chiang and Fung Yui Sum of Arrows Racing.
With a tight point spread and a unique race track ahead, downtown Singapore will soon be filled the powerful roar of Porsche 911 GT3 Cup (Type 991) engines as Asia's premiere one-make racing series brings its battle to the city streets.
AF will keep you posted with 'live' updates and highlights of the 2016 Porsche Carrera Cup Asia race this weekend so stay tuned!
Porsche Carrera Cup Asia 2016 Round 9

Qualifying – Saturday, 17 September (15:45 – 16:15)
Race – Sunday, 18 September (17:00 – 17:35)