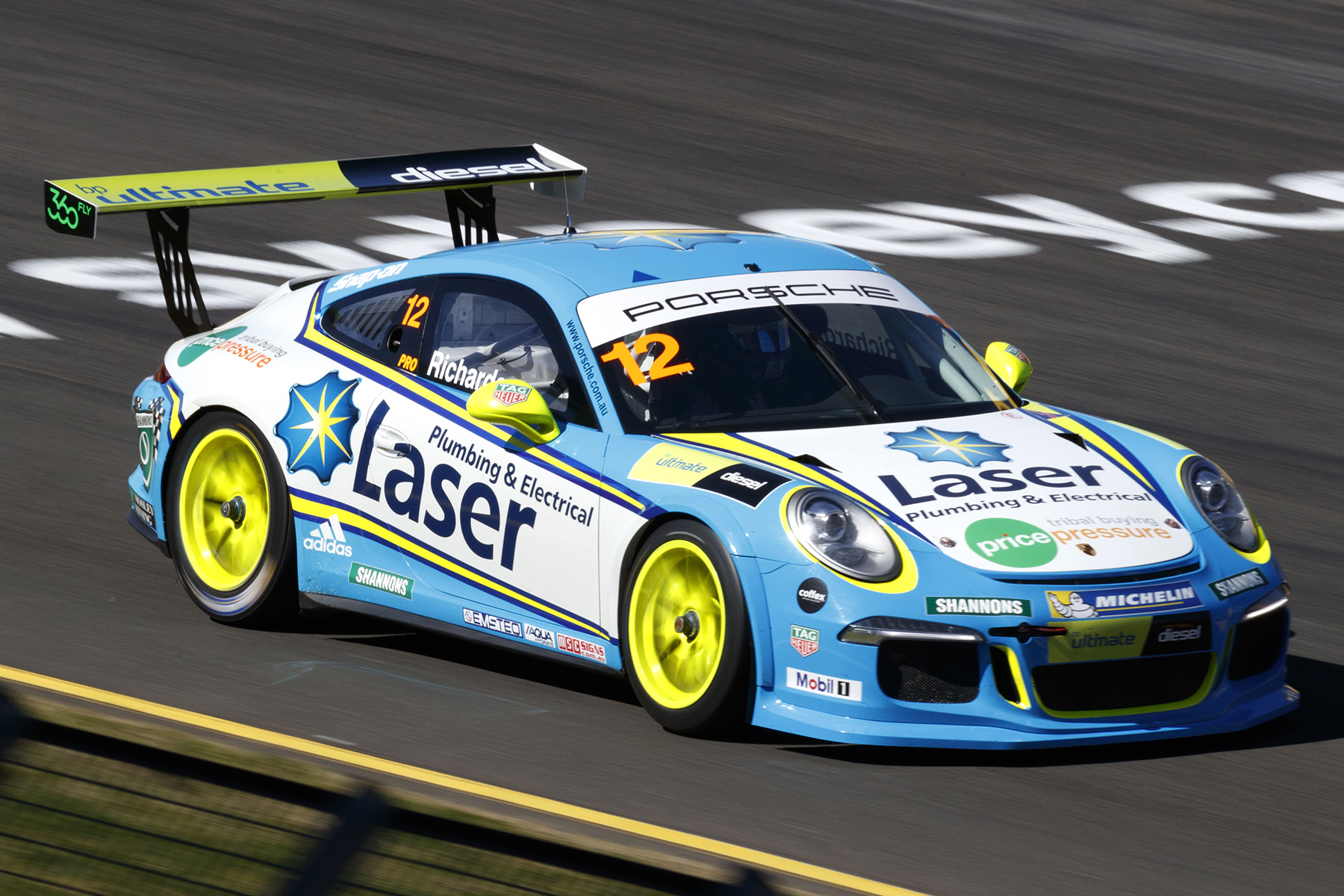 ADVERTISEMENT
Heading into his 'home' race at Sandown in Melbourne this weekend, 2014 Porsche Carrera Cup Australia champion Steven Richards has a single focus, a focus which will determine the fate of the Laser Racing driver's 2016 championship challenge – podiums..
On a weekend that threatens to throw all manner of weather conditions at the Series regulars, Richards is quietly confident that the #12 Laser Plumbing & Electrical Porsche will be right in the thick of the action, but the reigning Bathurst 1000 champion is under no illusions that it will be a straight forward task, even on a circuit he has been around his whole life.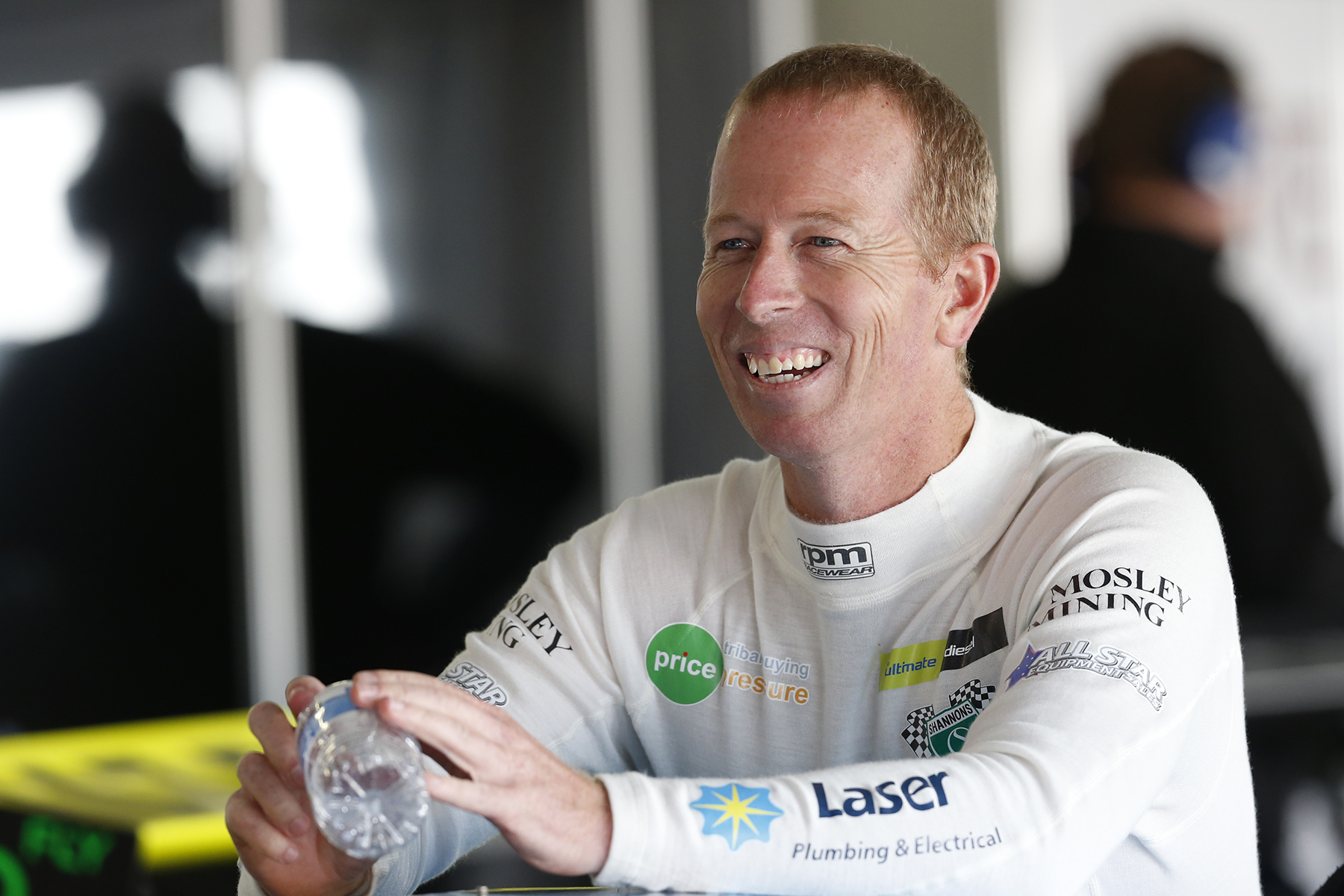 "The guys competing at the top in Carrera Cup know what they're doing, so there's really no benefit in having all those extra miles under my belt at Sandown," Richards admitted. "There are some secrets to extracting the most from a Carrera Cup car around the 3.1-kilometre layout – specifically using the kerbs – but they're secrets all my rivals are already well aware of.
"The key to speed around Sandown is essentially down to using the kerbs, something which the Porsche is not really designed for, but that's the quick way around – so you'll see a fair bit of it in qualifying, but it's something you have to be careful of because there's a hefty price to pay if you get it wrong, a price that can amount to serious damage to the car and suspension.
"Look, I'm ready, it's going to be a big weekend with doing double-duty with Craig [Lowndes] in the #888 Commodore, but it's not something that I'm alien to, and there's actually a few guys in Carrera Cup doing the same thing so the timetable isn't too bad on that front, and extra miles are always good."
As for the physical challenge of two categories and the weather, the experienced former V8 Supercar regular admits it's just a matter of following a routine that has worked for him over recent years.
"I don't find it a physical challenge, and in fact haven't changed the routine that's served me so well over recent years (Bathurst 1000 victories in 2013 and 2015), and as for the weather, that's the same for all of us, it's unpredictable, and we'll be forced to drive to the conditions – it's not something you can plan for.
"Qualifying is the key, as with the two long straights and the ability to pick up a tow [slip-stream] it's rare that a car gets away from the pack, so it's important to start as far forward as you can."
As a former podium finisher at Sandown in Carrera Cup and coming off some solid points at Sydney last time out, Richards believes he's in a great position to move forward in the championship and he has only one target in mind..
"With three events remaining the target is fairly and squarely on podium finishes, we need them to get back into the title race, and with Sandown, Bathurst and the Gold Coast closing out the season, there's no reason why that's not possible!"