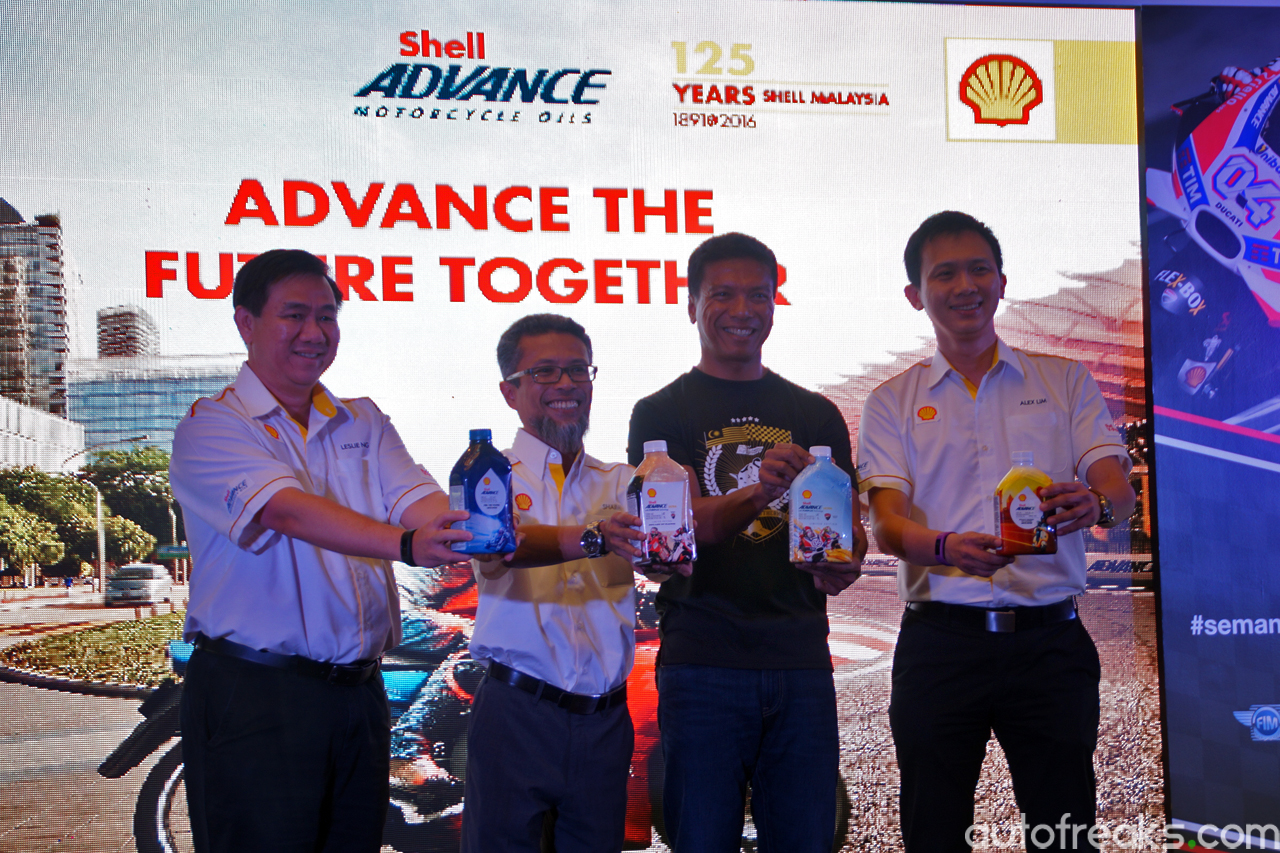 ADVERTISEMENT
Sepang International Circuit (SIC) has officially launched the Shell Malaysia Motorcycle Grand Prix (Malaysia MotoGP), which will be held at Sepang from 28 to 30 October 2016. The Malaysian leg is Round 17 of the 18-leg 2016 MotoGP World Championship.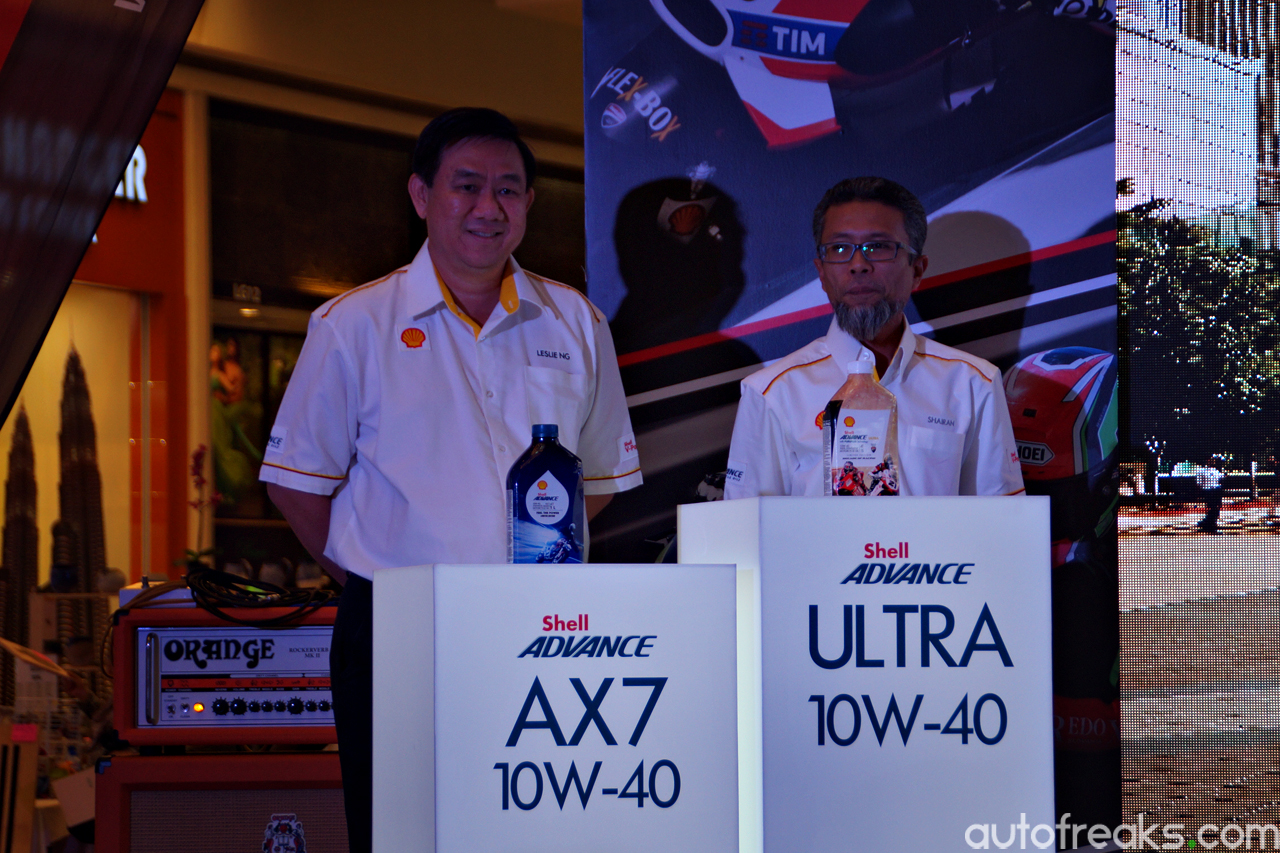 "The excitement and anticipation generated by the promising performance of our Malaysian riders in Moto3 and Moto2 as well as the fierce rivalry between the riders in the premier class has been a boon for us. We are anticipating a surge in local fan interest and well as a healthy percentage of international fans attending the race," said YBhg Dato's Razlan Razali, CEO of SIC.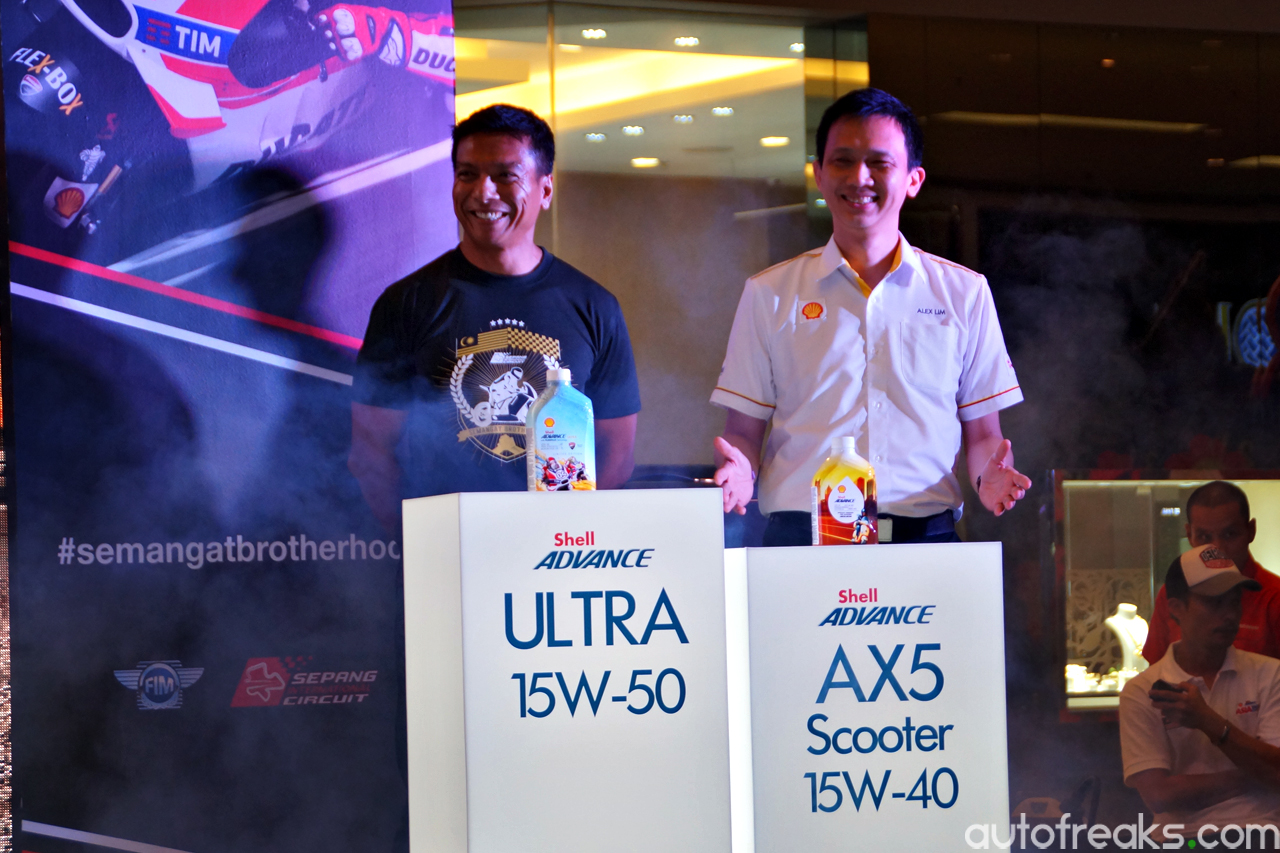 In line with the event, Shell Advance also launched exclusive limited edition packs for four variants of their best selling motorcycle engine oils – Shell Advance Ultra with PurePlus Technology 10W-40 (1L) and 15W-50 (1L), Shell Advance AX7 10W-40 (1L) and Shell Advance AX5 Scooter 15W-40 (0.8L).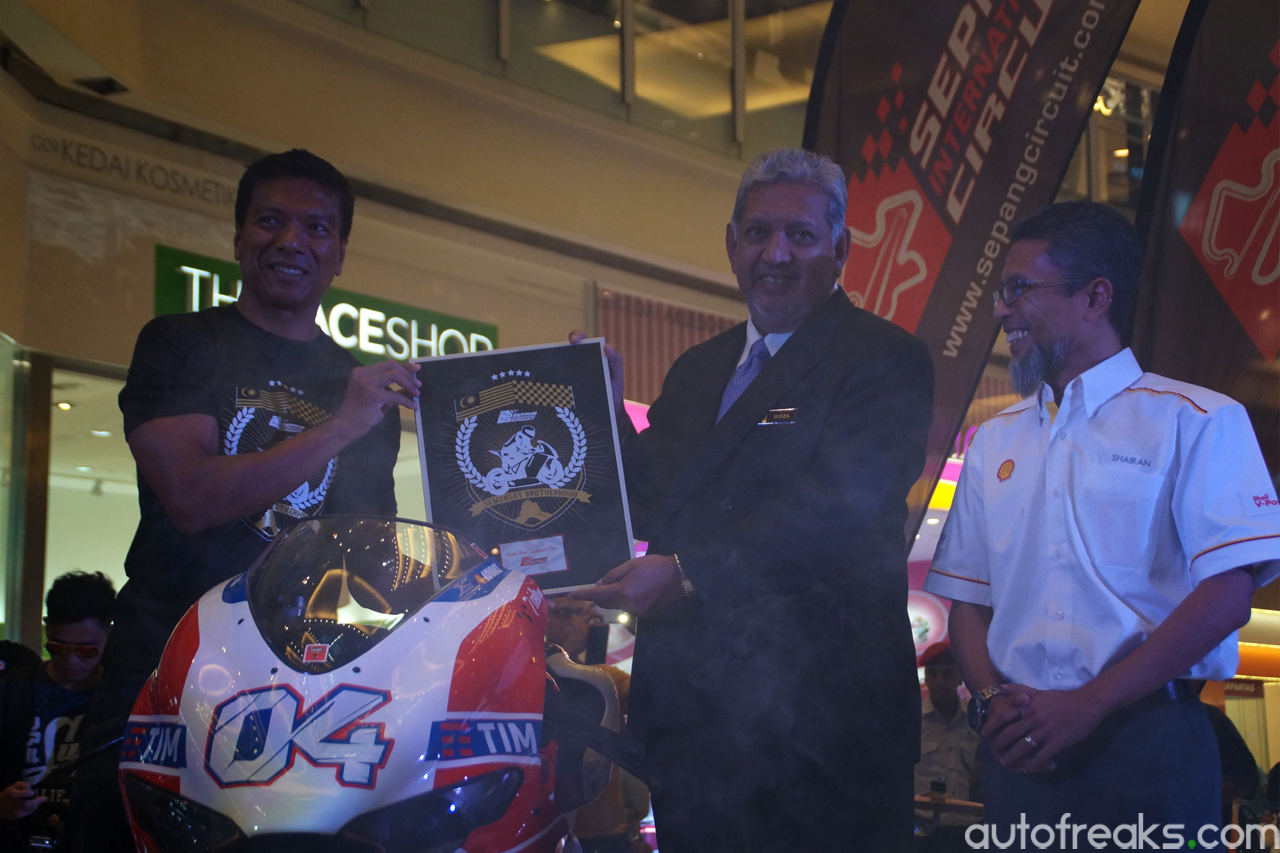 "This Shell Advance limited edition series is a timely reminder of Shell's continuous innovation as a market leader as we celebrate our 125th year of fuelling Malaysia's progress this year. The designs of our flagship Shell Advance Ultra with PurePlus Technology 10W-40 and 15W-50, in particular, pay tribute to our 18-year partnership with Ducati on the racing track. Owners of motorcycles, regardless of type and model, can enjoy every ride as some of the world's most advanced lubricant technology goes into each bottle of Shell Advance," added Shairan Huzani Husain, Shell Malaysia's Local Senior Downstream Representative.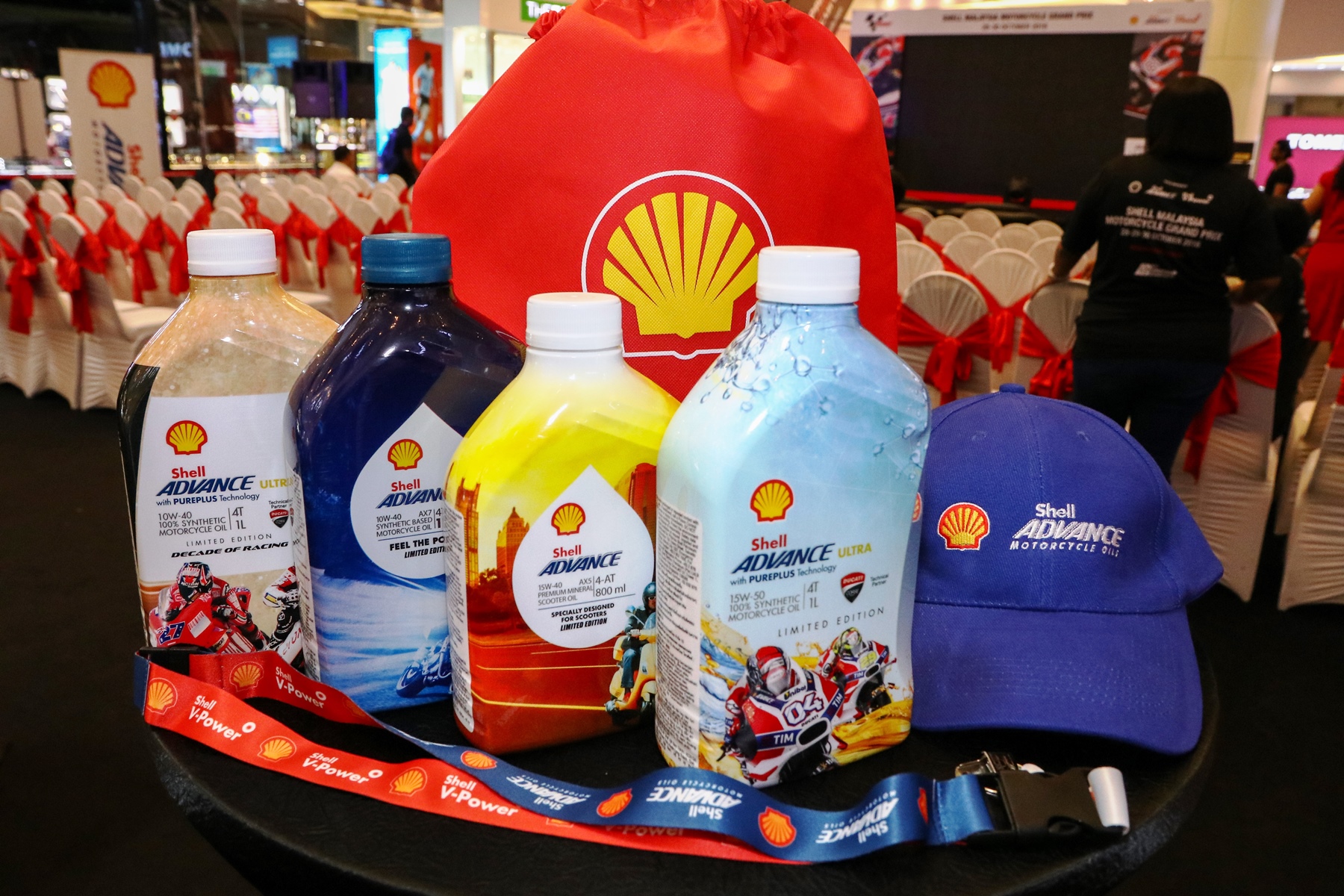 For now till October 15 2016, every purchase of any of the above Shell Advance products, including the Shell Advance AX5 15W-40, be it a limited edition or a normal pack, could win you two Main Grandstand tickets to the upcoming 2016 Shell Malaysia Motorcycle Grand Prix. To be among the 500 lucky winners, just complete the entry form by answering a simple question, attach your purchase receipt and submit a hard copy at participating outlets. Alternatively, you can also submit your entry online at www.shell.com.my/motogp, together with a photo of your receipt.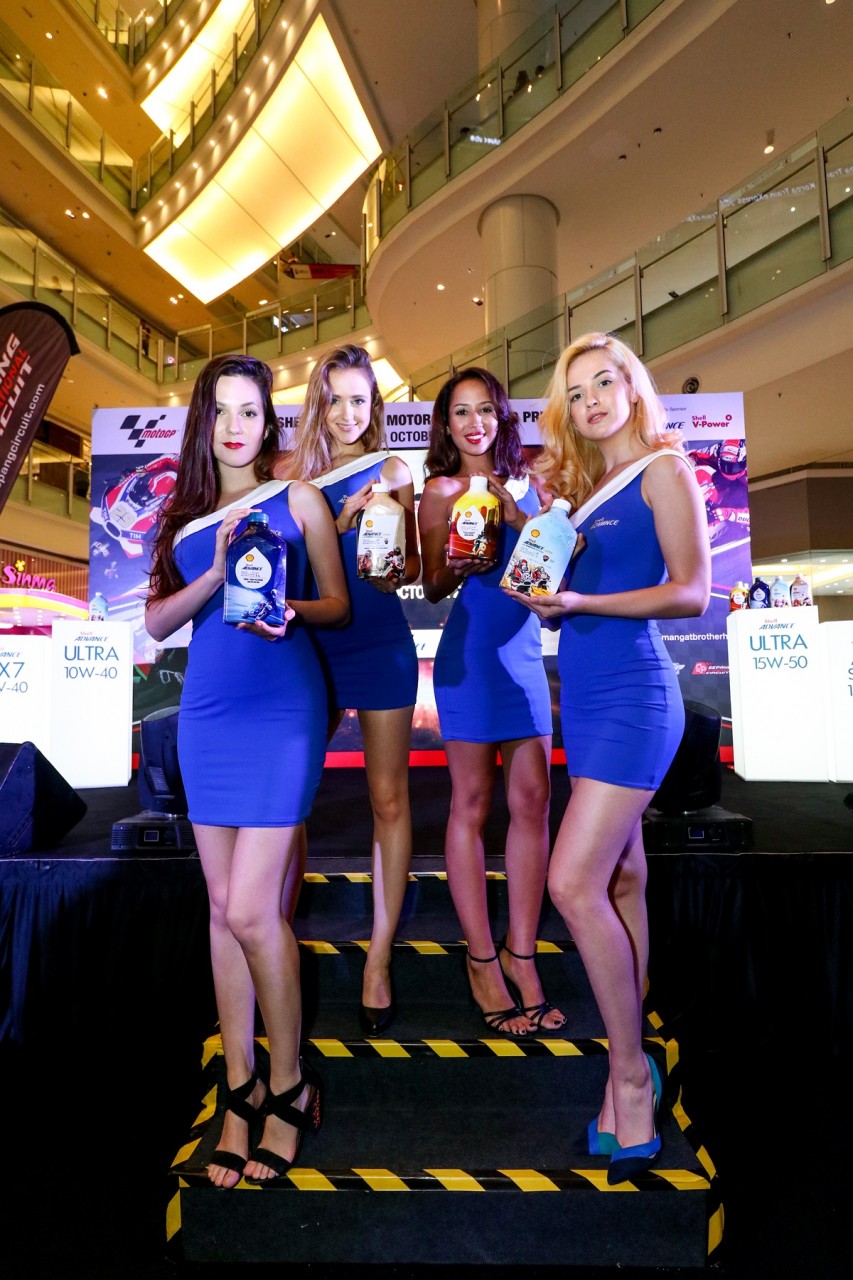 The MotoGP weekend promises to offer a packed programme filled with crowd favourites such as the Riders' Autograph Session, Bike Stunt Show, Safety Car Ride, Public Pit Lane Walk and the Mega MotoGP Carnival. In addition to that, SIC is adding riders' cycling activity, a sports match between the top MotoGP riders against Malaysia's top athletes, Riders' Fan Forum, Watch the Race from the Sky and a two-day Rockaway Malaysia MotoGP Weekend concert to the programme.
Sales of tickets as selling out quick, as tickets for the F Grandstand as well as the Club Suite are already sold out. Available tickets for the Shell Malaysia Motorcycle Grand Prix 2016 range from RM318 for a Premier Roving pass to RM42.40 for a C2 Covered Hillstand ticket. Tickets for the Main Grandstand and K1 Grandstand are priced at RM212 and RM116.60 respectively.
Those seeking a more luxurious environment can purchase the MotoGP VIP Village tickets. For 2016, fans can purchase food and beverages as well as transportation packages together with their race tickets. In addition to that, those wanting a better parking spot can purchase a spot online, with prices starting from RM10.