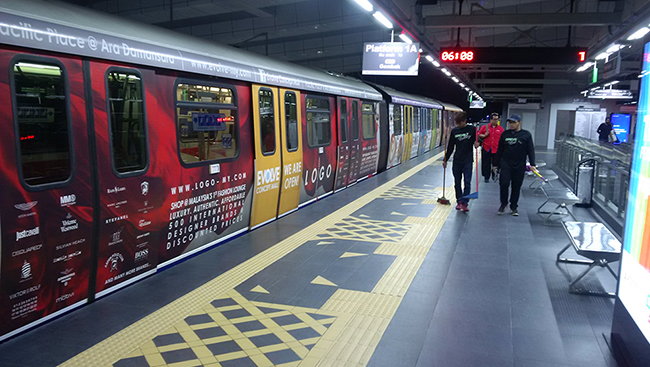 ADVERTISEMENT
Prasarana Malaysia Berhad (Prasarana) announced that early bird commuters who travel between 6am and 7am during the weekdays will be able to enjoy 50% discount on their LRT, monorail or BRT fare prices.
The discount will only be applicable to all commuters who use the cashless payment modes such as Touch n' Go and it will take effect from Sept 16 onwards. The discount will be applied immediately when commuters 'tapping-in' their cashless card at the station entry gate.
According to Prasarana president and group chief executive office Datuk Azmi Abdul Aziz, "Commuters travelling on Touch n' Go, MyRapid Card, MyRapid Smart 7, MyRapid Smart 30 and MyRapid Concession Card (senior citizen, students and people with disabilities) would get to enjoy further savings on top of their existing current fares discount provided to them and there would not be any discount for those using the cash payment modes.
"For example, the existing fare price for a journey from KL Sentral to KLCC is RM 2.20 (those using Touch n' Go) as compared to RM2.40 (when using cash) but from Sept 16 onwards, the fare prices would be RM1.10 per journey if you use cashless modes," Azmi explained during a media conference in Kuala Lumpur recently.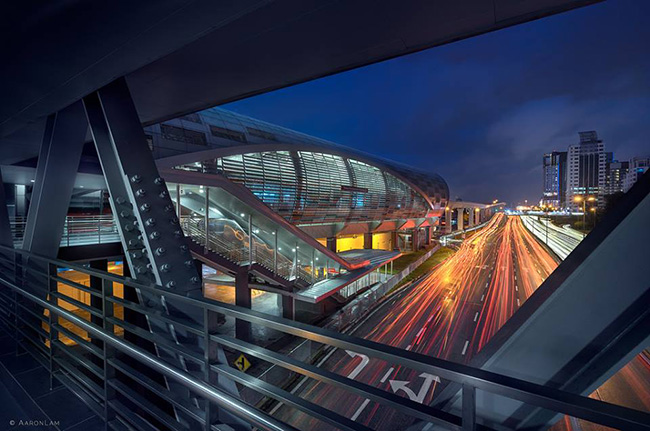 Azmi hoped that the latest offer will help to ease the congestion at the selected stations during the morning peak periods between 7am and 9am and encourage more people to the travel at an earlier time between 6am to 7am.
"We have sufficient system capacity, overall. However, there is an imbalance passenger load factor during the morning peak period – 52% of ridership (19,000 people) for those travelling between 6am and 7am and it would jump 134% (51,000 people) or 133% (52,000 people) during the peak hours.
"Hence, it is crucial for us to address this challenge to ensure our commuters can reach their destination or workplace on time," said Azmi. He anticipated that some 10,000 commuters would change their travel pattern with this latest initiative.
At the moment, Prasarana Malaysia Berhad (Prasarana) has no plans to extend discount offer to other times of the day but the decision will depend on the public response towards this latest offer.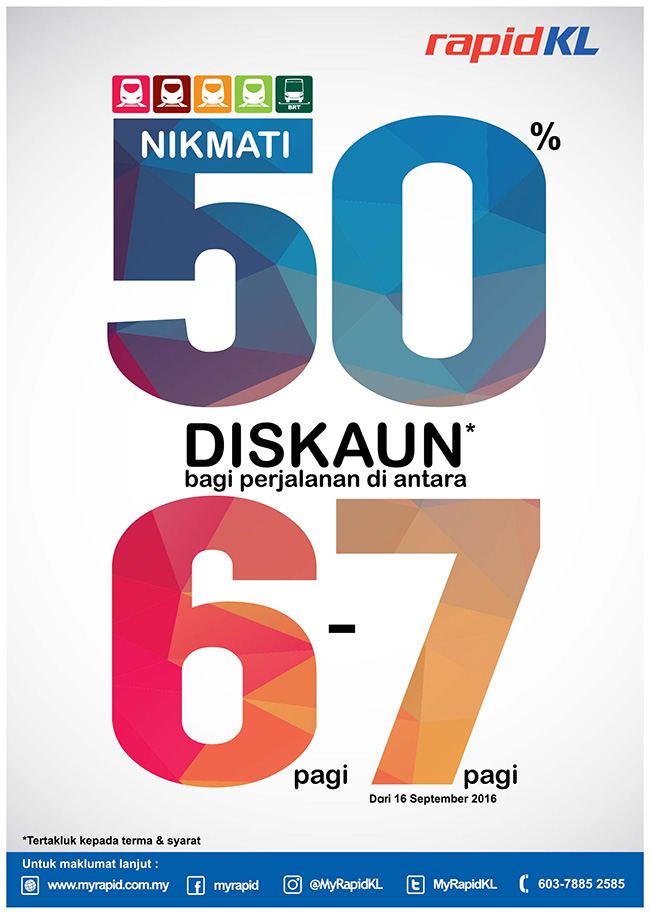 Source: The Sun Daily