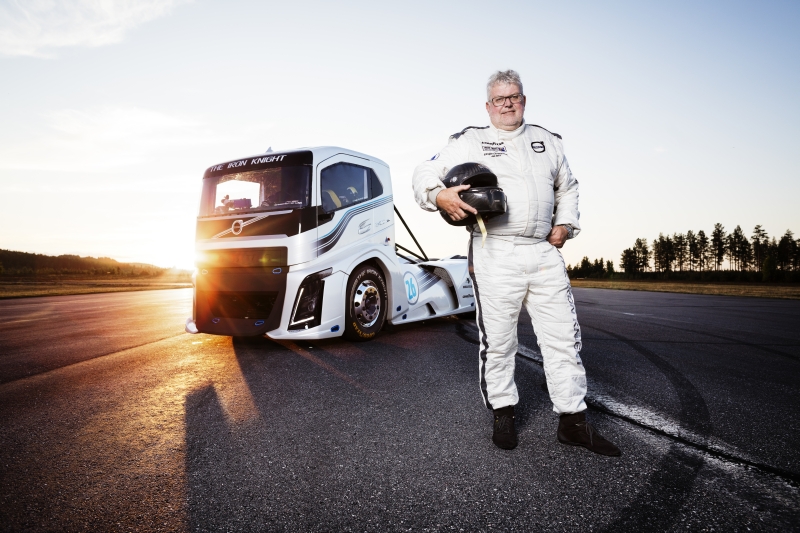 ADVERTISEMENT
Volvo Trucks' The Iron Knight, is dubbed as the world's fastest truck. Thanks to its 13-litre mid-mounted D13 engine that generates 2,400-horsepower and 6000Nm of torque, The Iron Knight now holds the official speed records for the 500- and-1000 metre distances.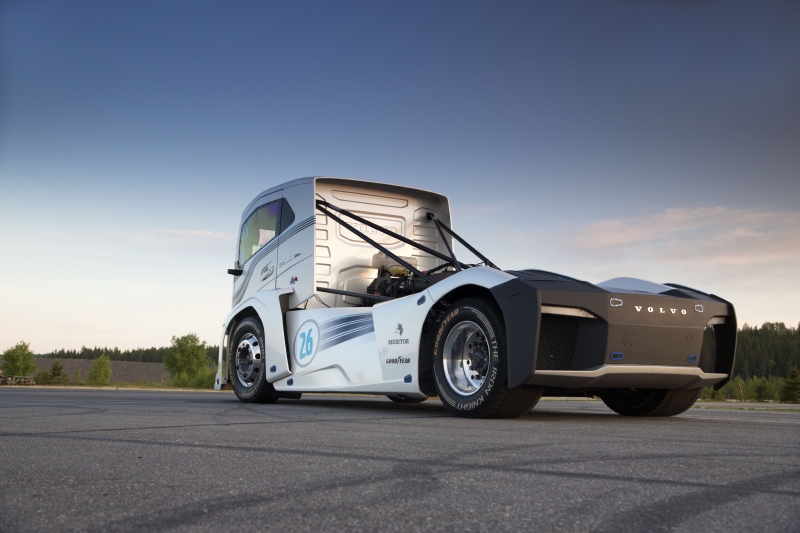 With an average speed of 169 km/h and a time of 21.29 seconds, The Iron Knight beat the international speed record for 1000 metres from a standing start. It also beat the corresponding record for the 500-metre distance, at 131.29 km/h and 13.71 seconds. The record run was carried out at "Skellefteå Drive Center" a former airfield outside Skellefteå in northern Sweden. At the time of publication, the records are being reviewed by the FIA, the international motor sport association.
The truck have to cover the distance in both directions. Based on these two runs, the average time and speed were calculated. The record result that the FIA presents is the average speed of the two runs.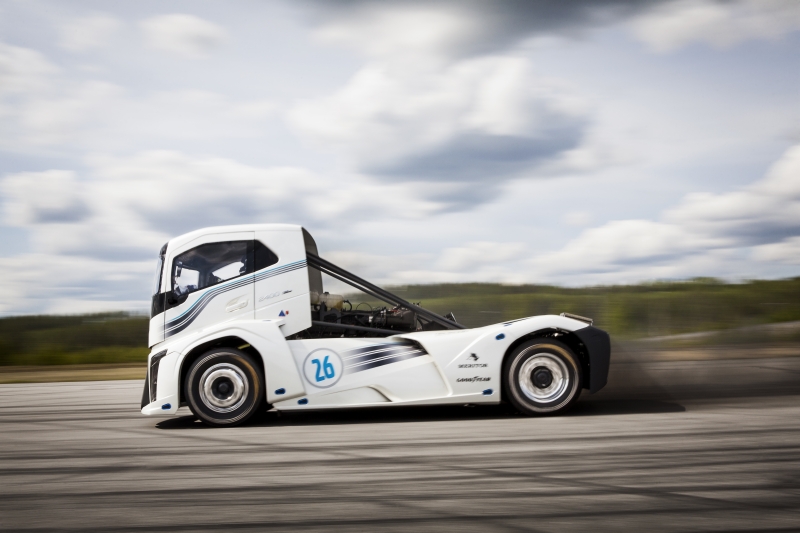 Behind the wheel of The Iron Knight was Boije Ovebrink, who has more than 30 years' experience of both car and truck racing. He has previously beaten 5 speed records and in 1994 was European Truck Racing Champion.
"Volvo Trucks' The Iron Knight can be summarised in one single word: perfection. It's beautiful to look at and is an unparalleled powerhouse when you floor the accelerator. This is the third record-breaking truck I've driven, and I can't think of a better follow-up to Wild Viking and Mean Green," says Boije Ovebrink.