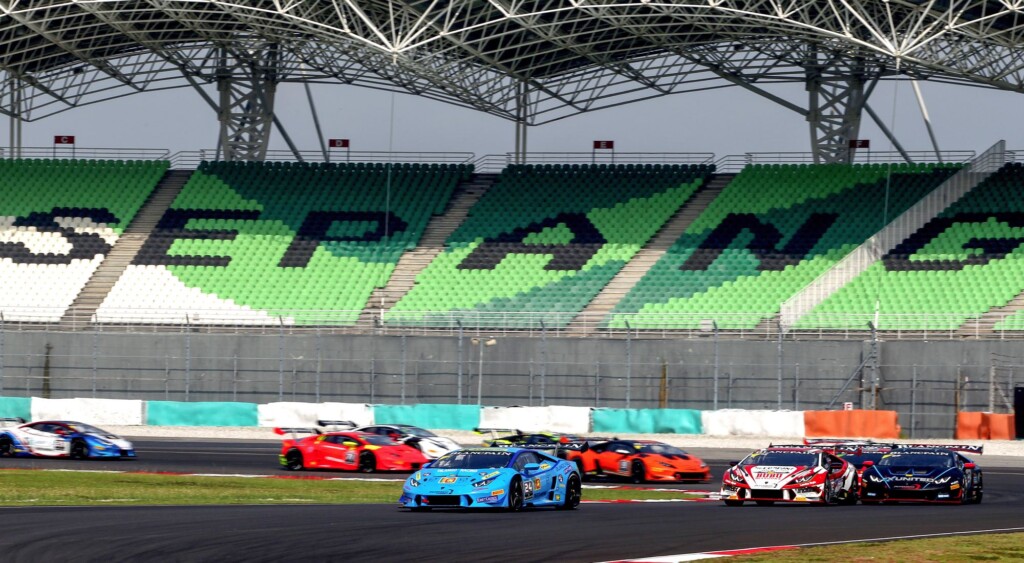 ADVERTISEMENT
Motorsport fans were treated to a day of non-stop racing action at round 4 of the 2016 Lamborghini Blancpain Super Trofeo Asia series last weekend (14 August 2016). Returning to Sepang for the 5th time in as many years, the Sunday double-header at Malaysia's world famous international F1 circuit saw an excellent performance by all drivers and teams, but it was local driver Afiq Yazid and Japanese teammate Toshiyuki Ochiai who who took pole in both races.
Yazid, competing in the series for 4 years running, has come a long way since his 1st foray into the world of Lamborghini racing. A graduate of Lamborghini's Young Driver Program, he has shown what can be achieved with dedication and commitment, performing tremendously well in the past 2 seasons.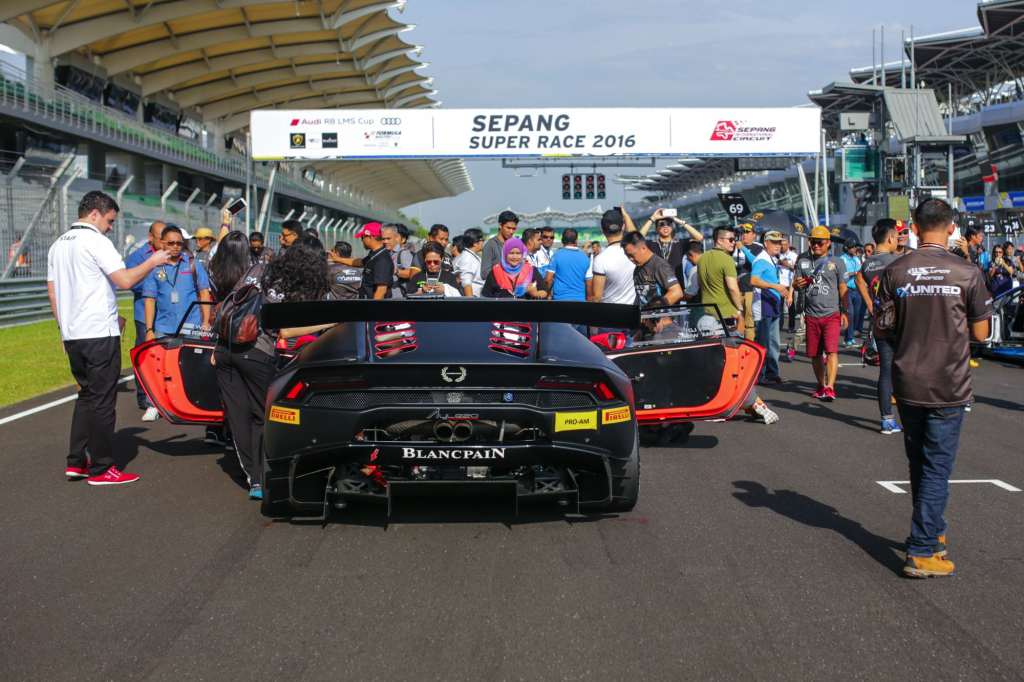 Qualifying for race 1 saw Sri Lankan driver Dilantha Malagamuwa and Indian teammate Armaan Ebrahim take 1st spot on the grid with a competitive time, followed by Zen Low and Italian teammate Max Wiser. Yazid and Ochiai struggled a little at first, placing 3rd on the grid, with a gap of over 1.5 seconds behind the lead car. Among the AM racers, Vincent Wong from Hong Kong along with Korean teammate Sanghwi Yoon were the fastest, followed by Andrew Haryanto from Indonesia, Keong Wee Lim from Singapore, then George Chou from Taiwan and teammate Samson Chan from Hong Kong. In the Lamborghini Cup Class, Sam Lok from Hong Kong placed ahead of Supachai Weeraborwornpong.
During race 1, driver positioning saw some notable rearrangements from the grid lineup, with Malagamuwa and Ebrahim forfeiting pole to Yazid and Ochiai and slipping into 2nd. Meanwhile Yudai Uchida from Japan and teammate Jono Lester from New Zealand, who started 10th on the grid, managed to climb all the way back up into 3rd with a sterling performance. Elsewhere on the track, Haryanto managed to make his way to the head of the AM pack, while Chou and Chan squeezed past Wong and Yoon into 2nd in their class. In the Lamborghini Cup class, Weeraborwornpong moved past Lok to take 1st in his class.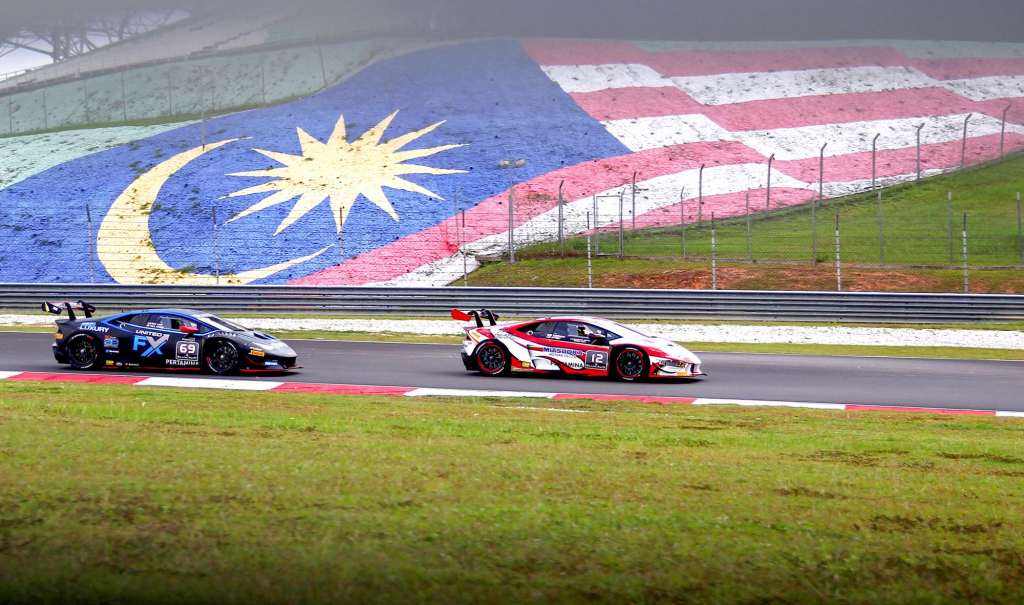 Qualifying for race 2 placed Yazid and Ochiai 1st on the grid, followed by Malagamuwa and Ebrahim in 2nd, with Haryanto in 3rd. In 4th was Lim, followed by Chou and Chan.
As the race got underway, there were more jostling among the group behind pole, as Uchida and Lester who started 6th on the grid gradually moved their way up the leader board, followed closely by Low and Wiser, who began in 7th.
Although Malagamuwa and Ebrahim managed to hold off Low and Wiser, they fell victim to the hard driving of Uchida and Lester, who went into 2nd, pushing Malagamuwa and Ebrahim into 3rd. Try as they might however, the duo were unable to faze champions Yazid and Ochiai, who maintained their top spot all the way to the checkered flag.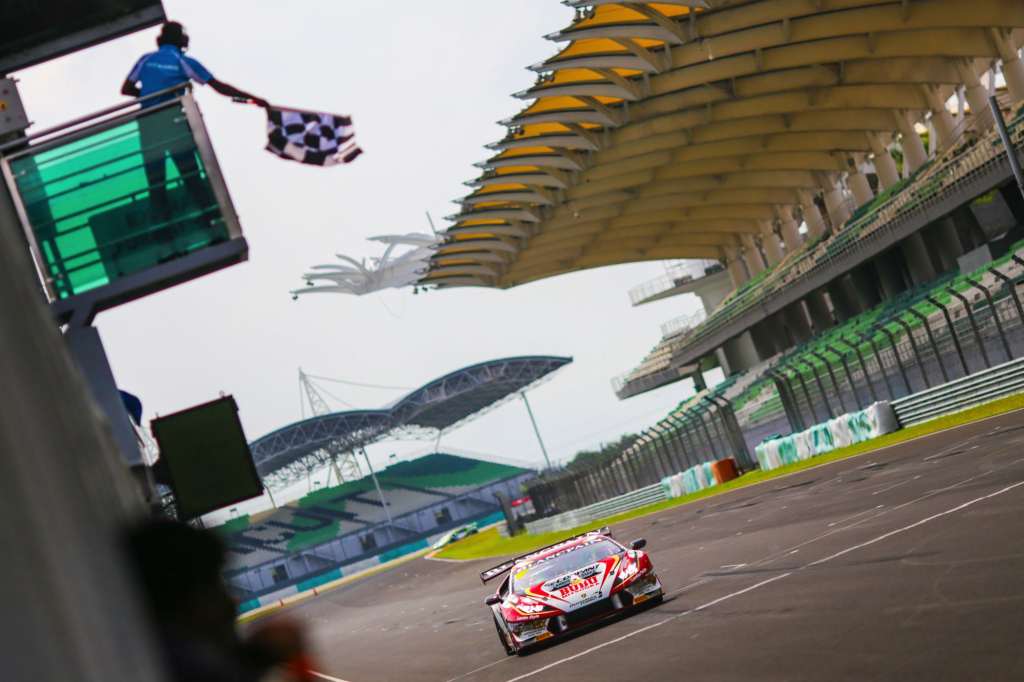 Meanwhile, Wong and Yoon, starting in 8th, put in a remarkable performance, pushing past all other drivers in their class, hounding Haryanto and eventually finishing the race in 5th overall and 1st in their class. Haryanto, the likely favorite for the AM pole did not finish due to an unforced error. Lim took 2nd in the AM class, followed by Chou and Chan in third, finishing ahead of Chinese duo Hu Nan and He Xiao Le. In the Lamborghini Cup class, Lok managed a better run this time around, taking first and leaving Weerabornpong in 2nd.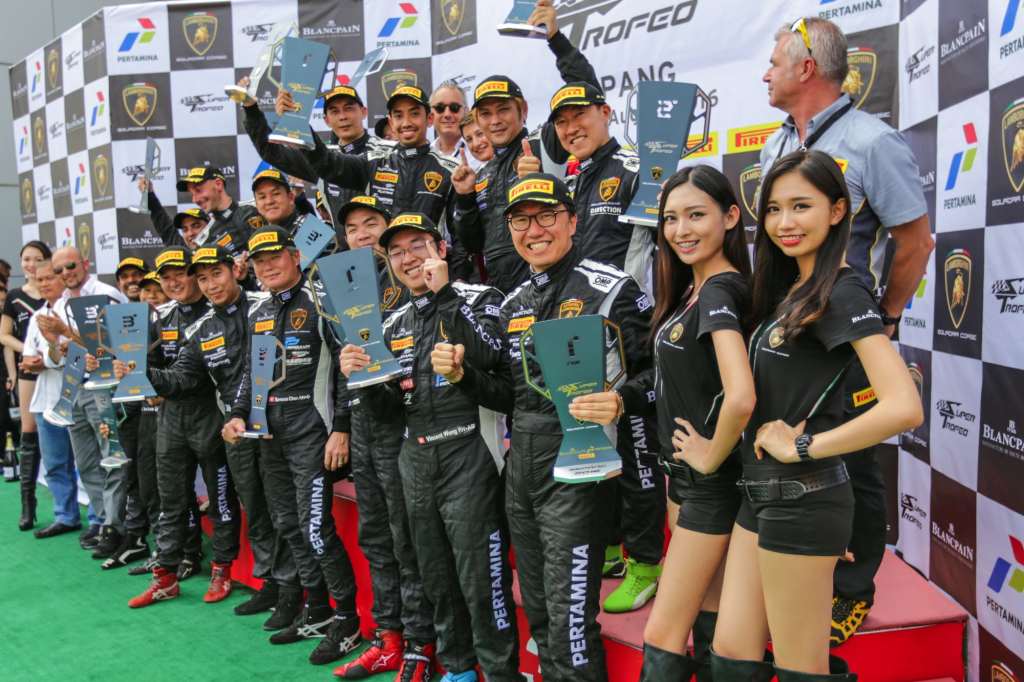 After another thrilling race weekend, drivers and teams anticipate the next round at the famed Fuji International Speedway in Japan on September 17th and 18th; the 5th and final stop in Asia before the World Final in Valencia, Spain at the start of December.
Lamborghini Blancpain Super Trofeo – Asia 2016 Calendar
Shanghai (CHN) 21/22May
Suzuka (JPN) 11/12June
Buriram (THA) 23/24 July
Sepang (MAS) 13/14 August
Fuji (JPN) 17/18 September
Valencia (SP) 1/2 December

Valencia (SP) 3/4 December (World Final)