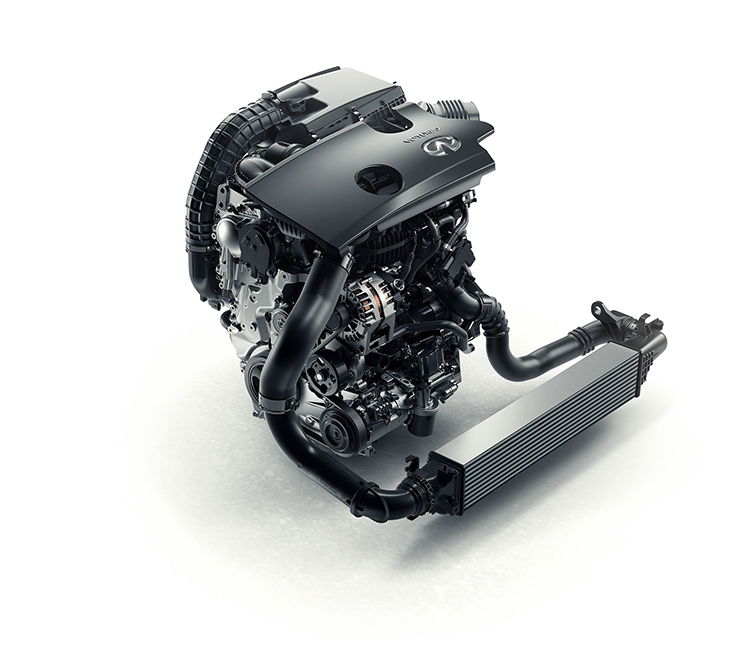 ADVERTISEMENT
During the 2016 Paris Motor Show in September, Infiniti will unveil its new revolutionary VC-T (Variable Compression-Turbocharged) engine, the world's first production-ready variable compression ratio engine.
"VC-T technology is a step change for Infiniti," said Roland Krueger, president of Infiniti Motor Company. "It is a revolutionary next-step in optimizing the efficiency of the internal combustion engine. This technological breakthrough delivers the power of a high-performance 2.0-liter turbo gasoline engine with a high level of efficiency at the same time."
What makes the VC-T unique is the ability of the engine to raise or lower the height of the pistons reach, effectively changing the engine's displacement. The compression ratio can also be altered anywhere between 8:1 for high performance and 14:1 for better efficiency.
Customers can benefit from reduced fuel consumption and emissions, as well as reduced noise and vibration levels. Apart from that, Infiniti engineers also said that the engine is cheaper to produce than turbocharged diesel engines.
According to Autonews, the new engine will be unveiled at the 2016 Paris Motor Show, fitted into an Infiniti that will be launched next year. Over time, the engine may find its way into Nissan and Renault vehicles.
The new 2.0-litre turbocharged four-cylinder engine replaces the older 3.5-litre V6, averating 27 percent better fuel economy. Despite that, power and torque figures are comparable between the two.
Kinichi Tanuma, a senior Nissan engineer further added that Nissan is also considering to pair the engine to a gasoline-electric hybrid system to enhance fuel economy and performance.
Via: Autonews