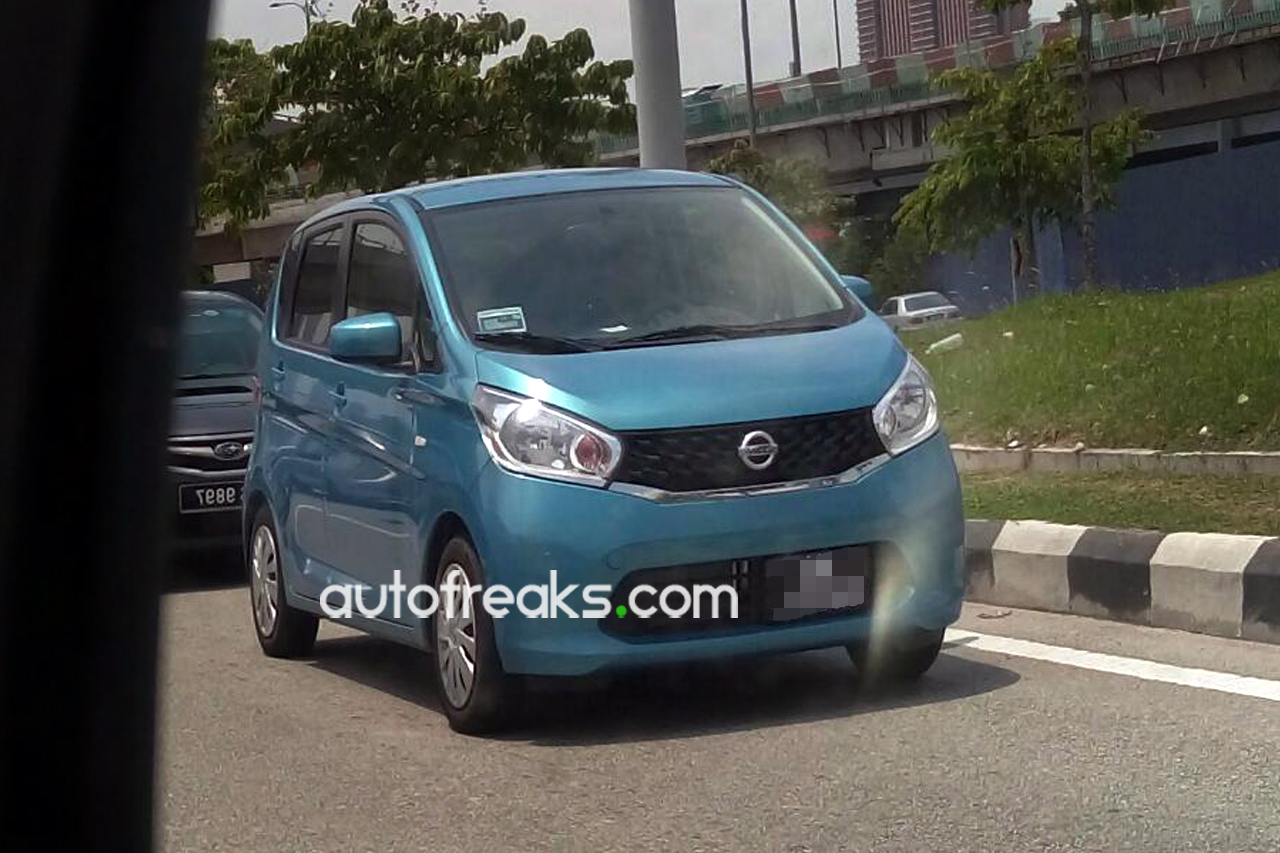 ADVERTISEMENT
One of our reader sent this in, as he was not sure what car is was. Well, after some careful analyzing and internet search, this is actually a Nissan Dayz kei car.
Built in partnership with Mitsubishi, the Nissan Dayz has several Mitsubishi cousins, including the Mitsubishi eK Custom, Mitsubishi eK Space Custom and the Mitsubishi eK Sport. Both the Nissan and Mitsubishi are sold in Japan.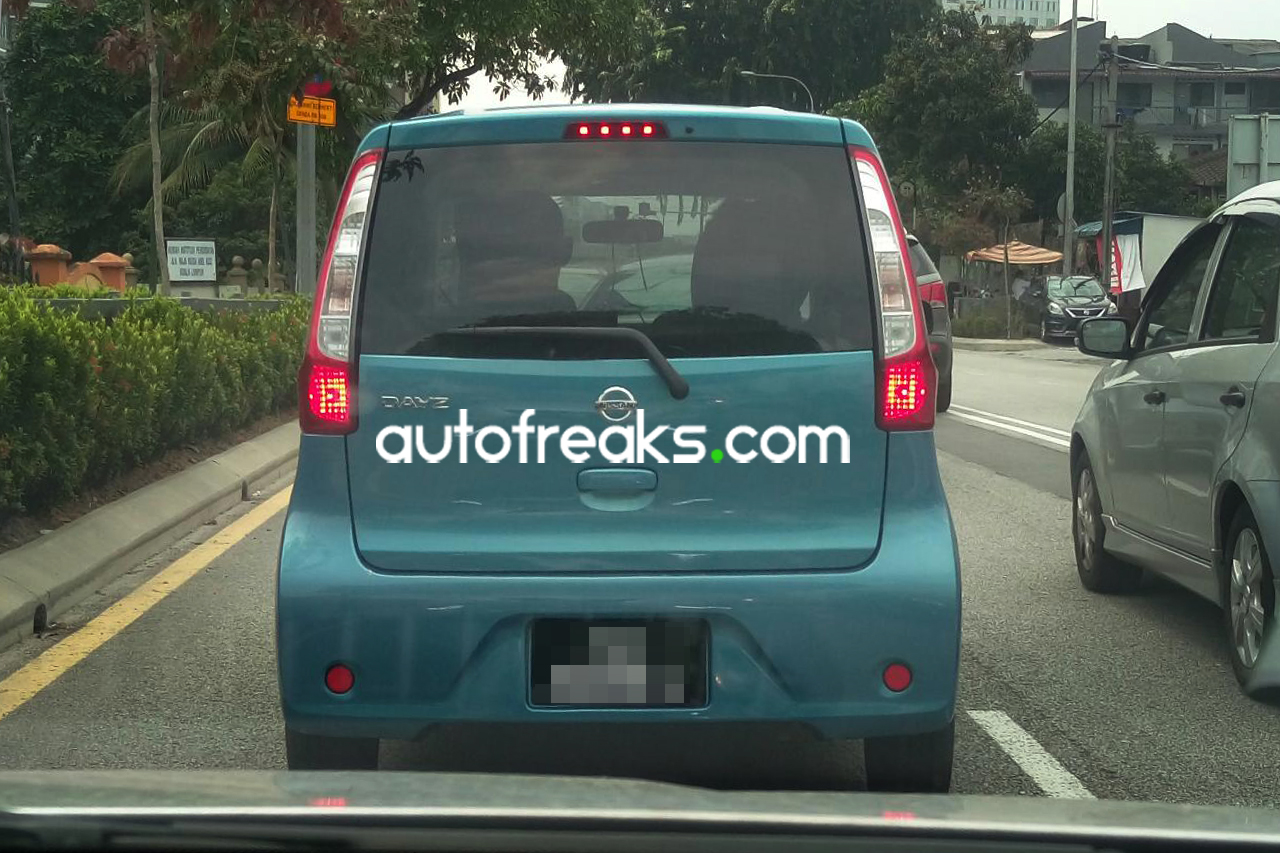 Being a kei car, the Nissan Dayz is powered by a 657 cc three-cylinder 3B20 engine that outputs 49 PS at 6,500 rpm and 56 Nm at 5,500 rpm, mated to a CVT that drives the front wheels. This tiny engine allows the equally tiny Dayz to deliver a fuel consumption of 29.2 km/L (JC08 Test Cycle). The Nissan Dayz tips the scale at 830 kg.

In terms of dimension, we compared the Nissan Dayz against a few compact hatchbacks. As you can see, the Dayz is shorter and narrower than the Perodua Axia by quite a margin. No surprises there, as Kei car regulations require vehicles to measure less than 3,400 mm in length and and 1,480 mm in width. Apart from that, kei car regulations also require engine capacity and output to be limited to 660 cc and 64 PS.
Question is, could Edaran Tan Chong Motor bring the Nissan Dayz in? Well, it is very unlikely, seeing that the Nissan Dayz may not comply with UNECE regulations, something that JPJ has enforced in Malaysia since 2012. Apart from that, price may be an issue, as our currency is relatively weak when compared to the Japanese Yen, potentially pushing the small kei car's price up. When launched in 2013, the Nissan Dayz had a starting price of 1.06 million yen, which translate to roughly RM42,000, before tax. Factor in various tax and excise duties and soon the price will rocket skywards, making the Nissan Dayz out of reach for many.
Thank you Rudy for sending these in!