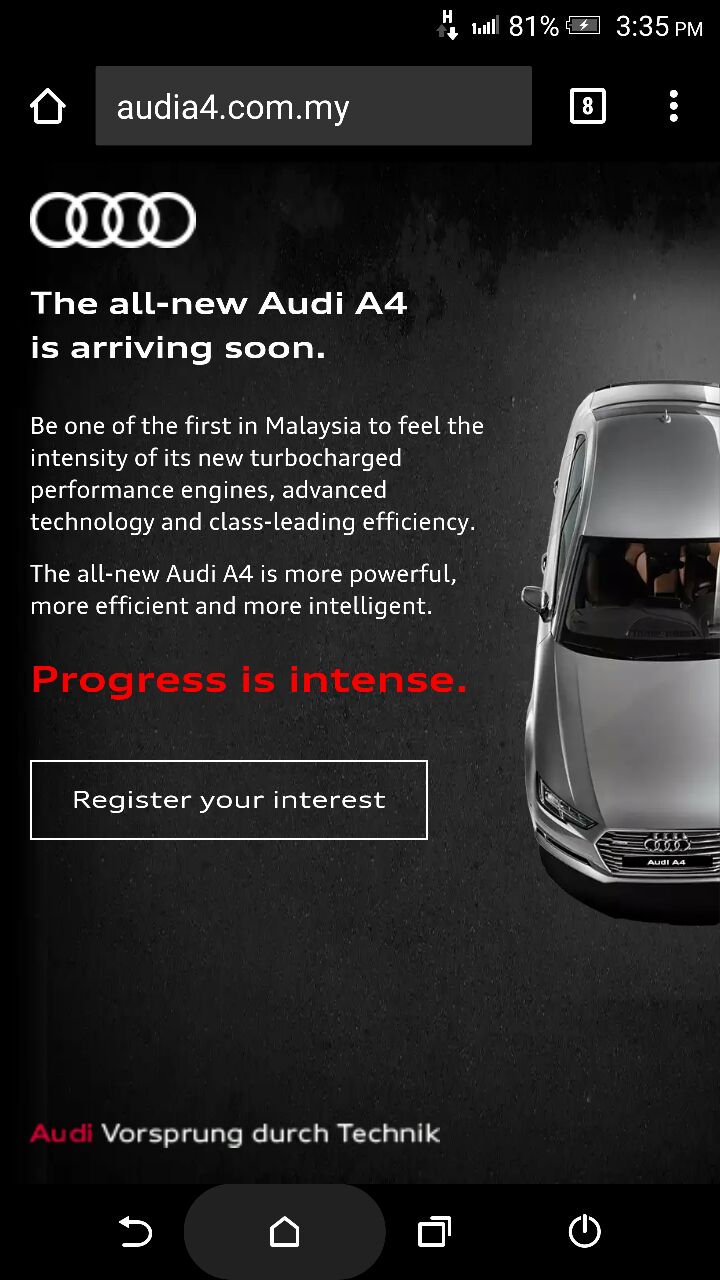 ADVERTISEMENT
It appears that Audi Malaysia will be introducing the all-new Audi A4 B9 soon, as the teaser site has officially gone live moments ago.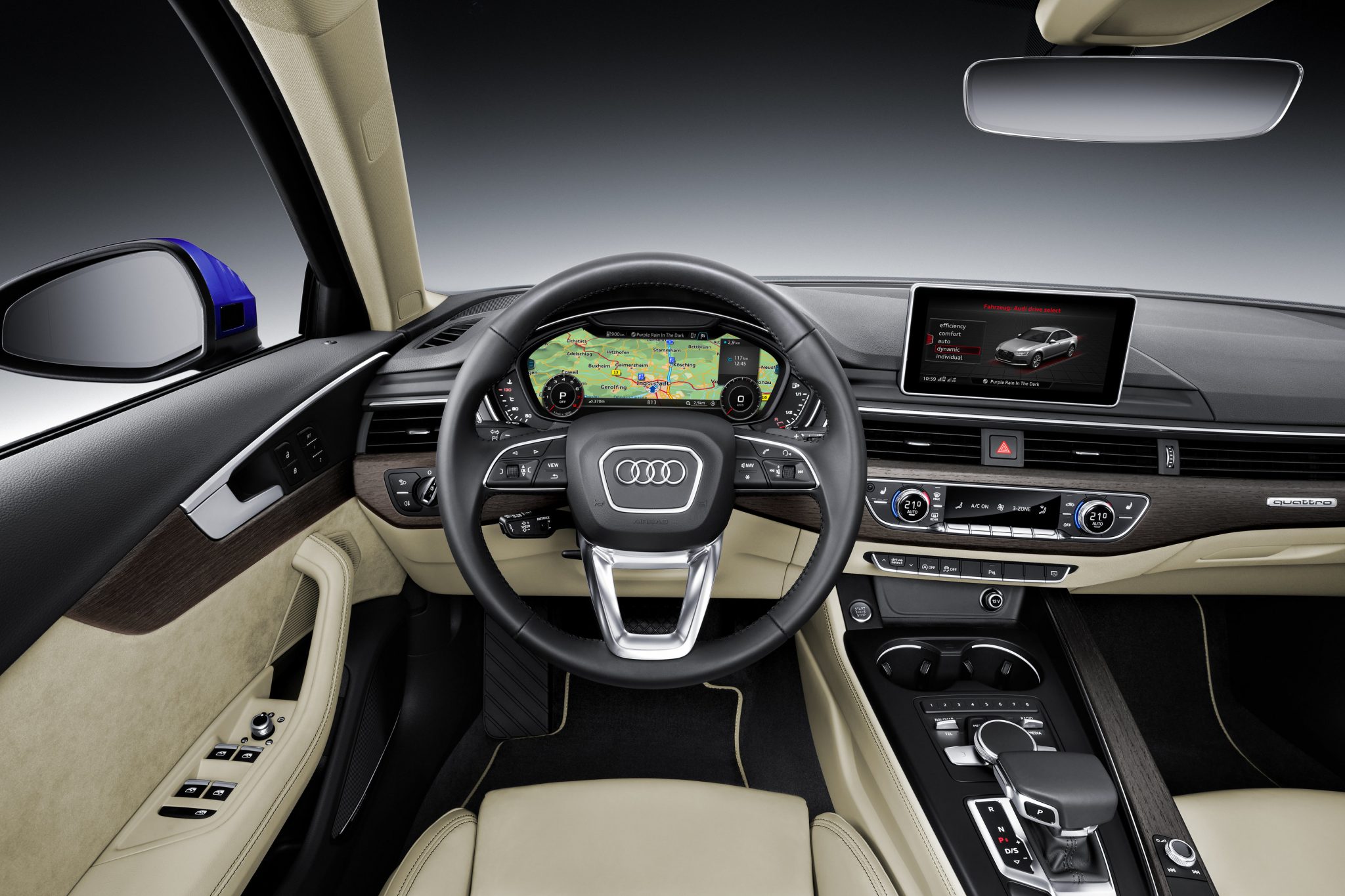 Audi officially unveiled the new generation A4 slightly over a year ago, with the A4 now up to 120 kg lighter than its predecessor. Furthermore, drag coefficient (Cd) is best in its class and Audi has claimed that CO2 emissions have also dropped.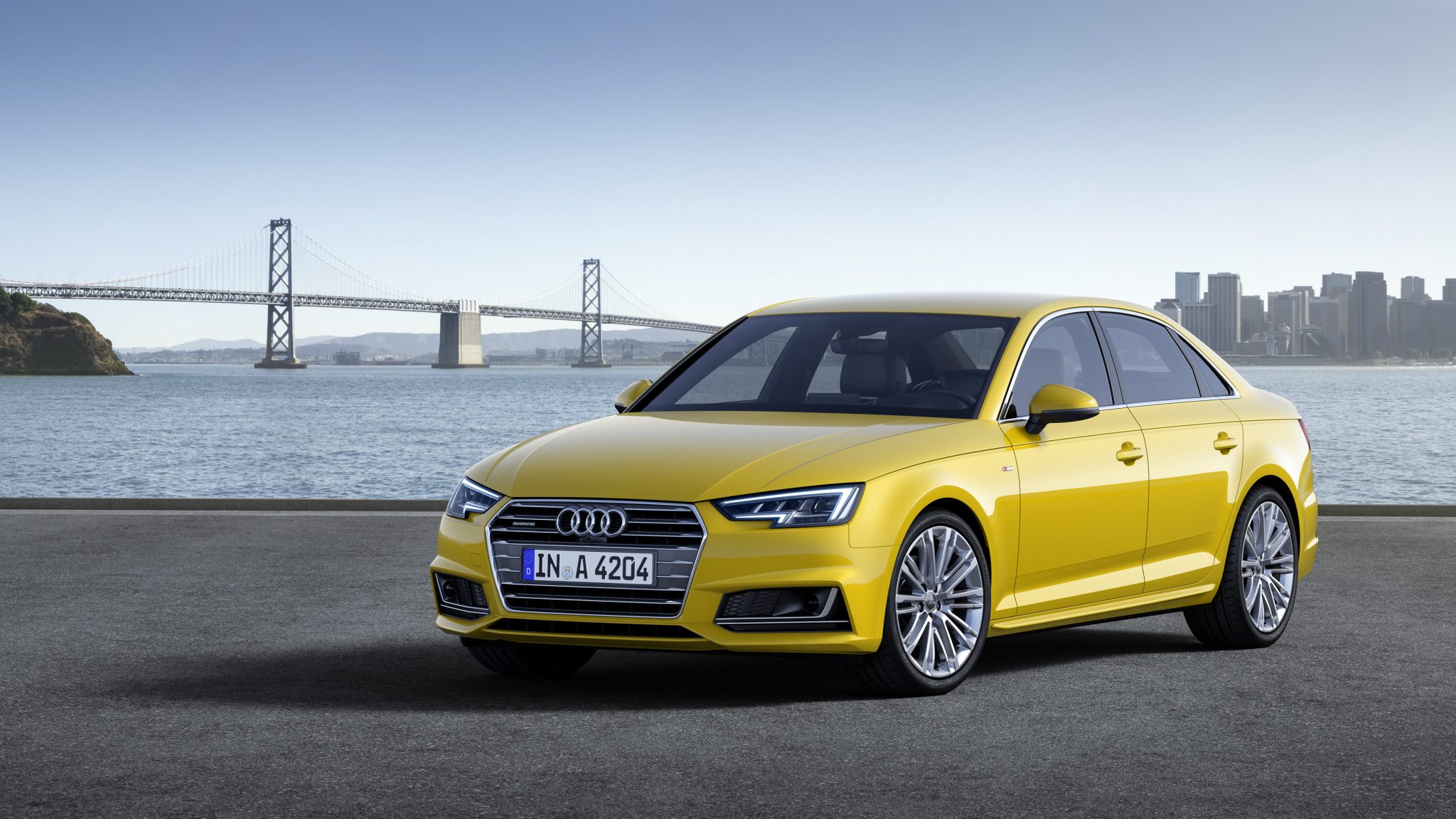 When it arrives here, we expect to see the new Audi A4 to be fitted with a 2.0-litre TFSI turbocharged four-cylinder engine that outputs 252 bhp and 370 Nm that drives all four wheels via Audi's Quattro system. In addition to that, we also foresee that the new A4 to be equipped exclusively with the company's seven-speed S-tronic dual-clutch transmission.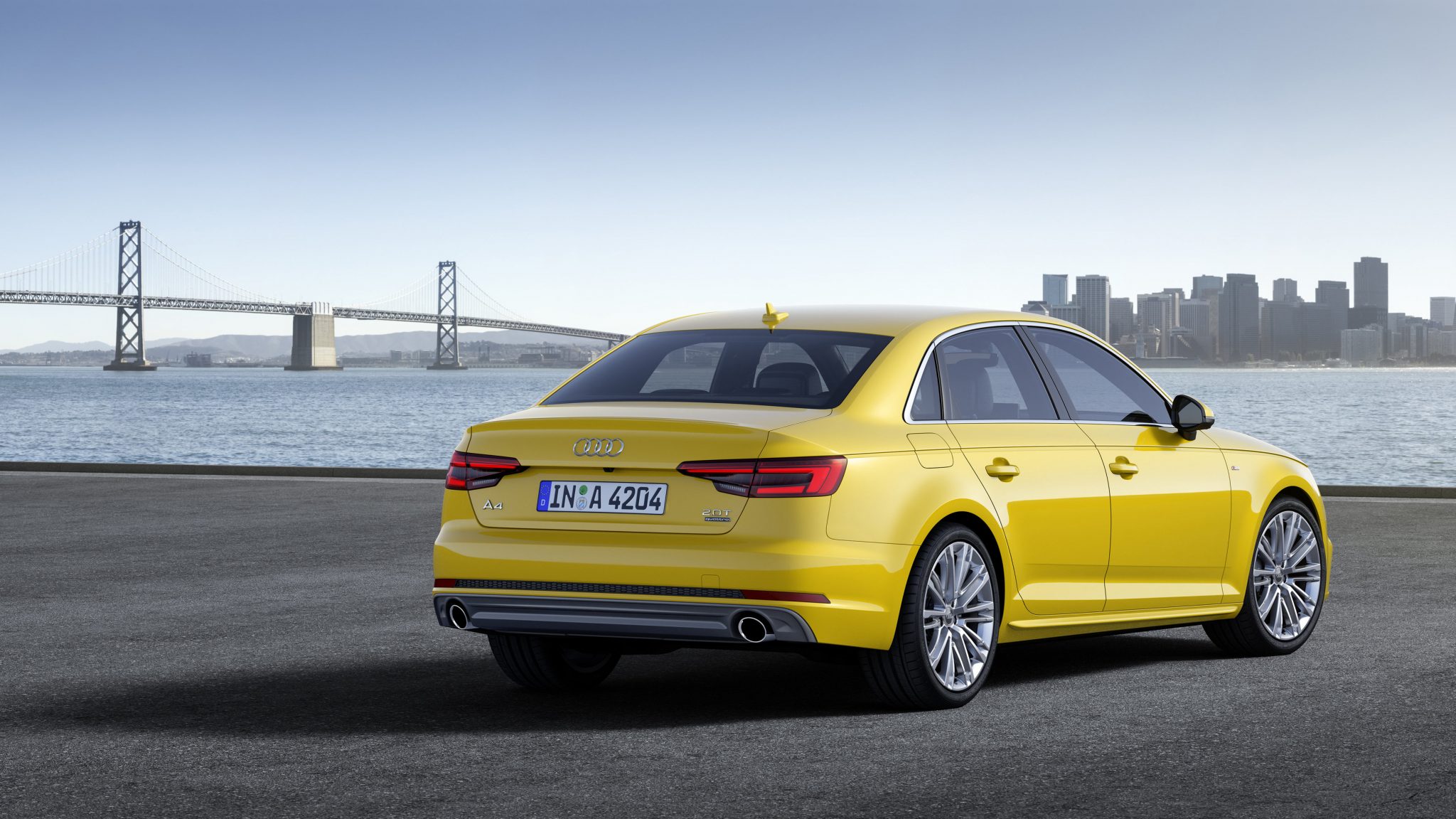 Equipment wise, it is possible to see Audi's Virtual Cockpit making an appearance on the new A4, which is already available on the Q7 and TT. Tri-zone air-conditioning is also possible on the new A4. Other equipment details will be made known later.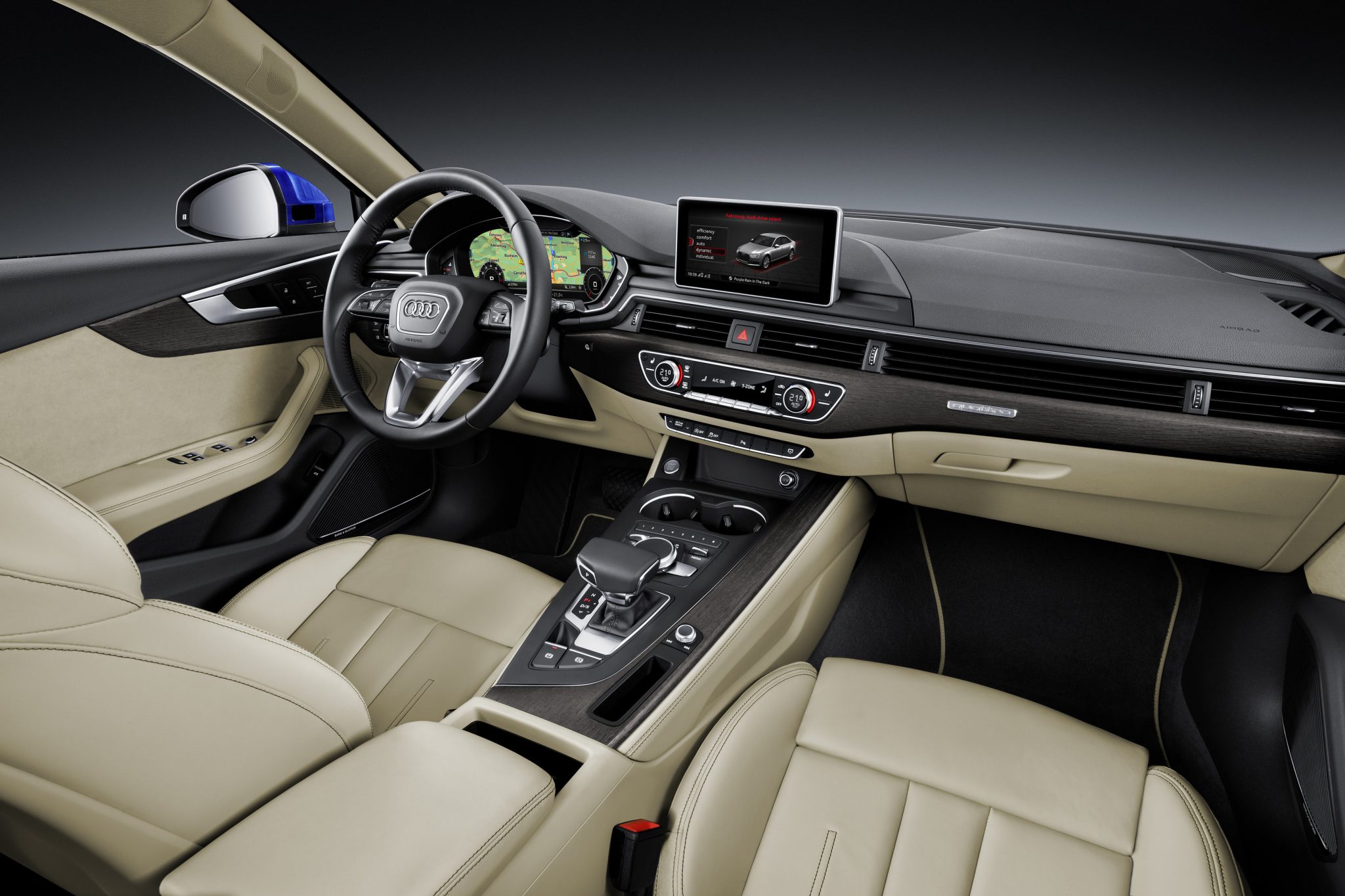 In terms of pricing, the outgoing model retails for RM311,900, a tad bit more than the BMW 330i M Sport's RM297,800 and Mercedes-Benz C300's RM307,888 price tag. It would be interesting to see if Audi Malaysia can position the A4 closer to its rivals' asking price.