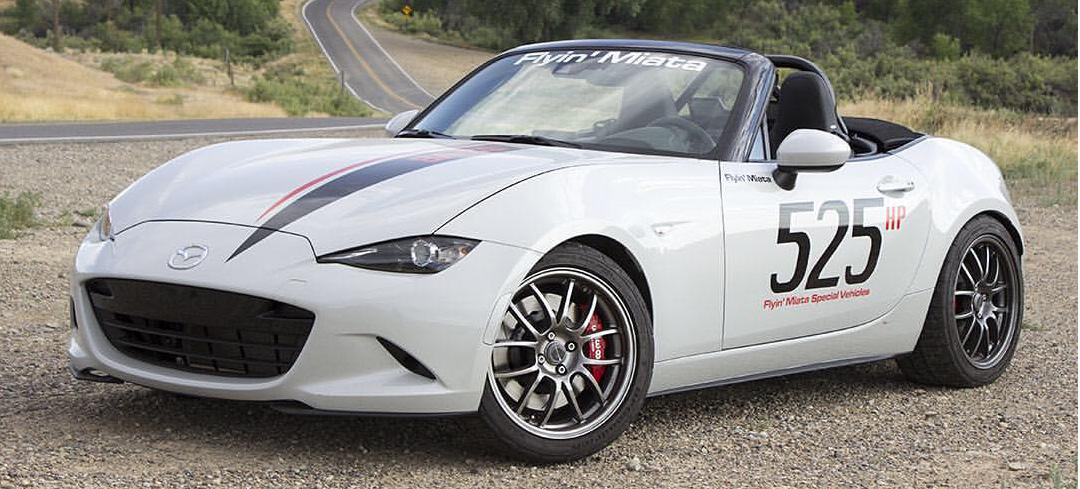 ADVERTISEMENT
Why bother with a puny four-cylinder engine when you can have a big brutish V8 under the hood of your brand-spanking-new Mazda MX-5?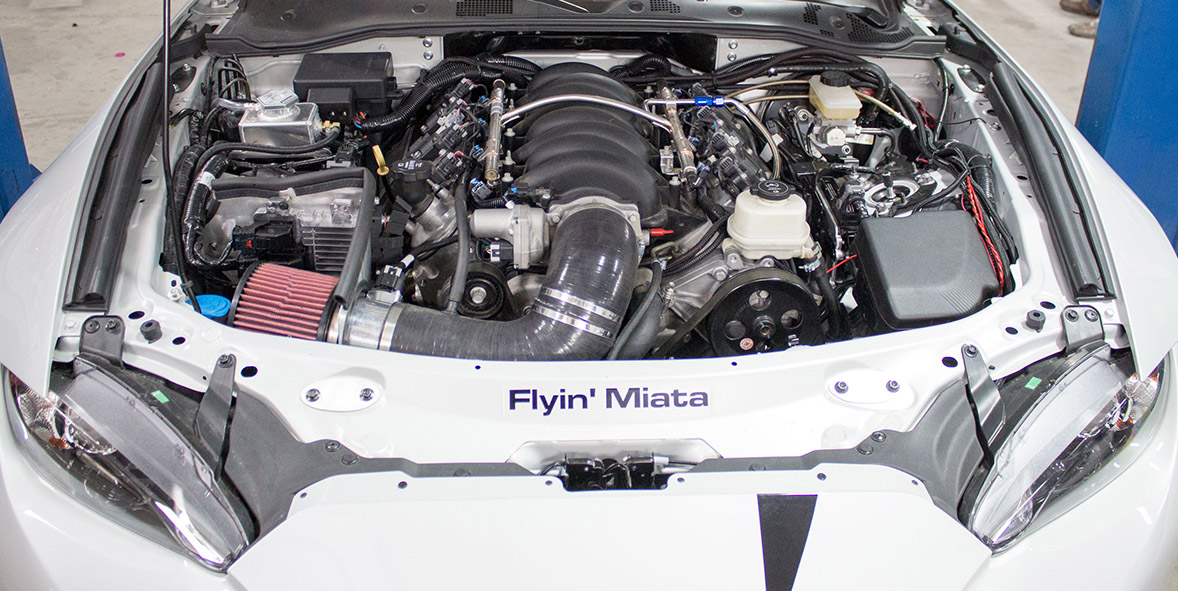 The folks at Flyin' Miata has finally concluded their work on transplanting a GM-sourced LS3 V8 into the new Mazda MX-5, codenamed ND. The company can sell you the parts needed for the conversion, or a ready-built MX-5 with the 6.2-litre V8.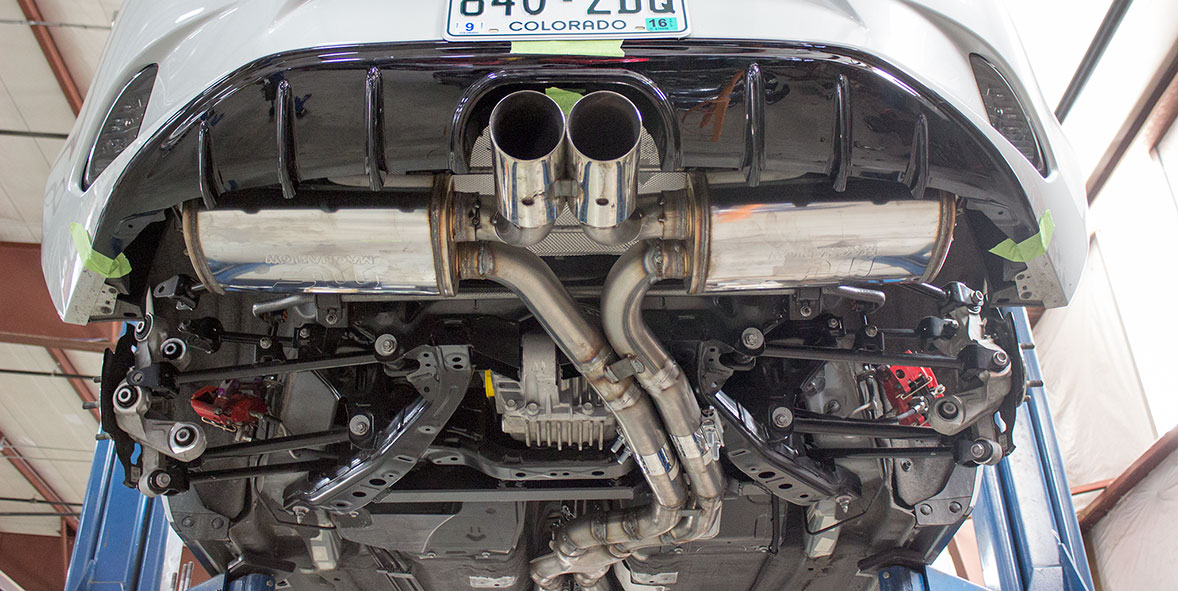 The company will offer the LS3 with three tunes. The first is a standard tune that pumps out 430 hp, identical to the power figures of recent Camaros and Corvettes. Next up is the E-Rod LS3, but with additional emissions monitoring for customers living in stringent states. Last but not least is the LS376/525, fitted with performance camshafts that allows the LS3 to pump out a whopping 525 hp. All models are equipped with a six-speed Tremec T56 Magnum manual with a custom shift lever that drives the rear wheels via an AAM differential from a 2015 Camaro.
In addition to that, the Colorado-based company has thrown out the Mazda's original electric power steering, replacing it with a hydraulically assisted unit with a variable ratio. Despite that, Flyin' Miata was quick to point out that the stock gauges, push start button and infotainment system remains fully-functional. The conversion also added another 113 kg to the little MX-5, creating a weight bias that is 53:47 front/rear.
Full specifications of the LS3-powered Mazda MX-5 listed below:
430 hp 6.2L LS3 V8 engine with a two year warranty – a 2015 Camaro SS engine
6-speed T56 Magnum transmission with a custom shift lever
FM spec Moroso steel oil pan with baffling
LS7 clutch and flywheel
AAM differential from a 2015 Camaro
custom-built dual pass crossflow radiator
dual Spal fans on a custom shroud
new aluminum driveshaft
heavy duty halfshafts
stainless steel headers and dual exhaust with a lifetime warranty
Magnaflow high-flow dual catalytic converters
upgraded fuel system
new GM-built engine wiring harness and engine management
Flyin' Miata custom engine dyno tune for more power and improved drivability with our specific parts
OE-style motor mounts for good NVH control
custom air intake system with hot air baffle
rear mount Odyssey battery with kill switch and engine bay jump start terminal
Corvette C6 starter
fully functional stock gauges
FM sway bars front & rear with adjustable end links
Flyin' Miata FOX Racing suspension
ABS
FM four wheel little big brake kit
air conditioning
Hydraulic steering conversion
relocated washer bottle
many custom stainless brackets required for a clean installation
Flyin' Miata alignment
Options and upgrades include:
LS3 E-Rod engine (better emissions compliance), $640
LS376/525 (525 hp, 489 ft-lb), $1780
carbon fiber driveshaft, $520
aluminum oil pan, $70
6-piston front, 4-piston rear brake upgrade, $725
Swain Tech White Lightning ceramic coating for the headers & cat pipes- $925
Hot Rod Therapy DBW cruise control- roughly $1000, price TBD
wheel and tire packages – please speak to us for recommendations and pricing
Hard Dog roll bar – please speak to us for recommendations and pricing
Via: Flyin' Miata