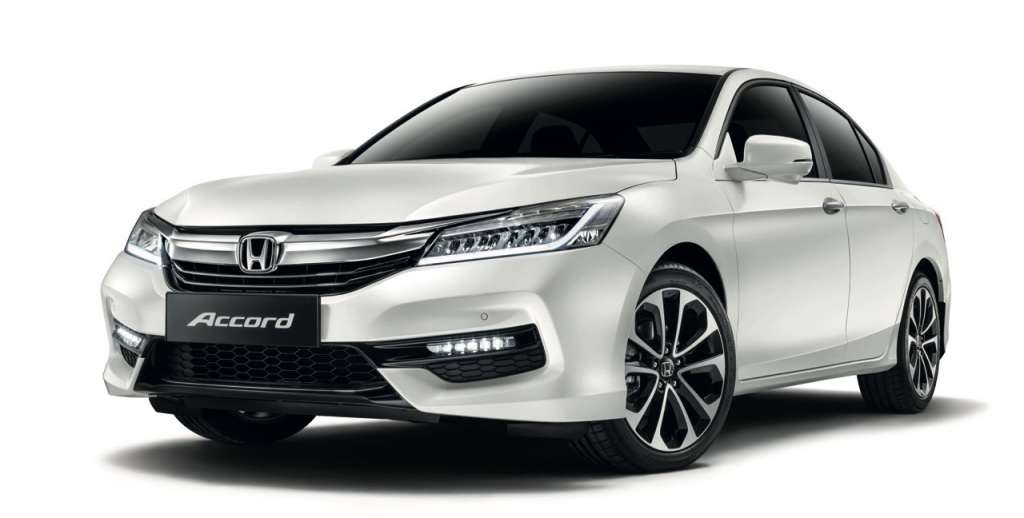 ADVERTISEMENT
The 9th Generation Honda Accord is set to get a major update in the third quarter of this year and in anticipation of its arrival, HMSB has announced that bookings for the executive sedan is now open, starting 1 August 2016 onwards at all 88 Honda authorised dealers nationwide.
Introduced in Malaysia in 2001, this flagship model has since sold more than 75,000 units as at 30th July 2016. The 9th Generation Accord which was launched at the end of 2013 accounted for more than 23,000 units on Malaysian roads. The multi-award winning Accord has also won 10 honours in various Car of the Year awards from 2003 to 2015 in Malaysia.
The facelift Accord comes with a more sophisticated yet masculine exterior headlined by new front and rear bumpers. From the front, the facelift Accord has a sleek forward front look with solid wing face design. The elegant sculptured facelift Accord comes with new extended LED Daytime Running Lights and new lighting design for the front headlights that gives a more 'fresh and aggressive' front look. The new LED rear combi lights bars complete the overall dynamic outlook. The overall appearance of the facelift Accord has also been further refined with new alloy rim designs.
The facelift Accord will be available in three model variants including the 2.0 VTi, 2.0 VTi-L and the 2.4 VTi-L. It is the first Honda model to be offered in the brand new colour called Obsidian Blue Pearl, besides White Orchid Pearl, Lunar Silver Metallic, Modern Steel Metallic and Crystal Black Pearl.
The facelift Accord will be going on a road tour from 12 August 2016 to 4 September 2016. Below are the locations and the dates of the road tour.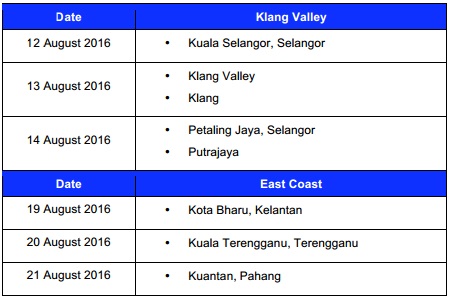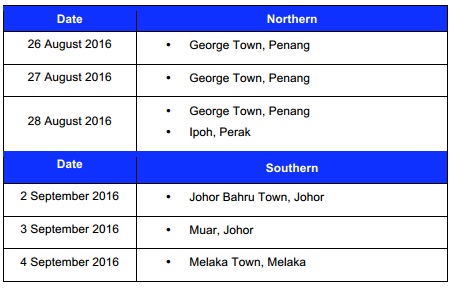 To find out more info on the locations of the road tour, visit www.honda.com.my.