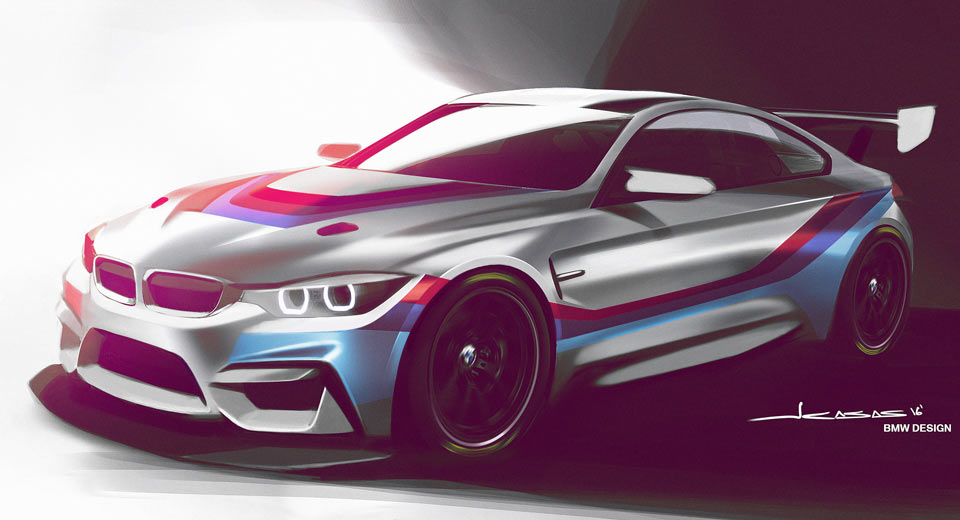 ADVERTISEMENT
The GT4 racing category is booming at the moment with a growing number of constructors offering machinery capable of contesting a wide range of racing series around the world. BMW has announced a new contender called the BMW M4 GT4, a successor to the popular BMW M3 GT4.
The new M4 GT4 will slot into the BMW Motorsport lineup alongside the entry-level M235i Racing and the big M6 GT3. This close-to-production is car based on the BMW M4 Coupé, with the entire drivetrain, including electronics, will be taken from the BMW M4 Coupé. That means power will come from a twin-turbo, 3.0-litre, 6-cylinder engine driving the rear wheels.
The carbon bonnet comes from the BMW M4 GTS, and the BMW M4 GT4 has carbon-fibre doors, a special motorsport front splitter and rear wing, as well as a racing exhaust system. The seats, the brakes and the pedal box use solutions carried over from the BMW M6 GT3.
The offer of contesting races in existing GT4 classes with the BMW M4 GT4 is open to customer teams around the world. Germany, Europe, North America and Asia all have ideal conditions for the car. The first cars are due to be delivered to customers in the second half of 2017. The first possible race appearance will be the 24 Hours of Dubai (AE) in January 2018.