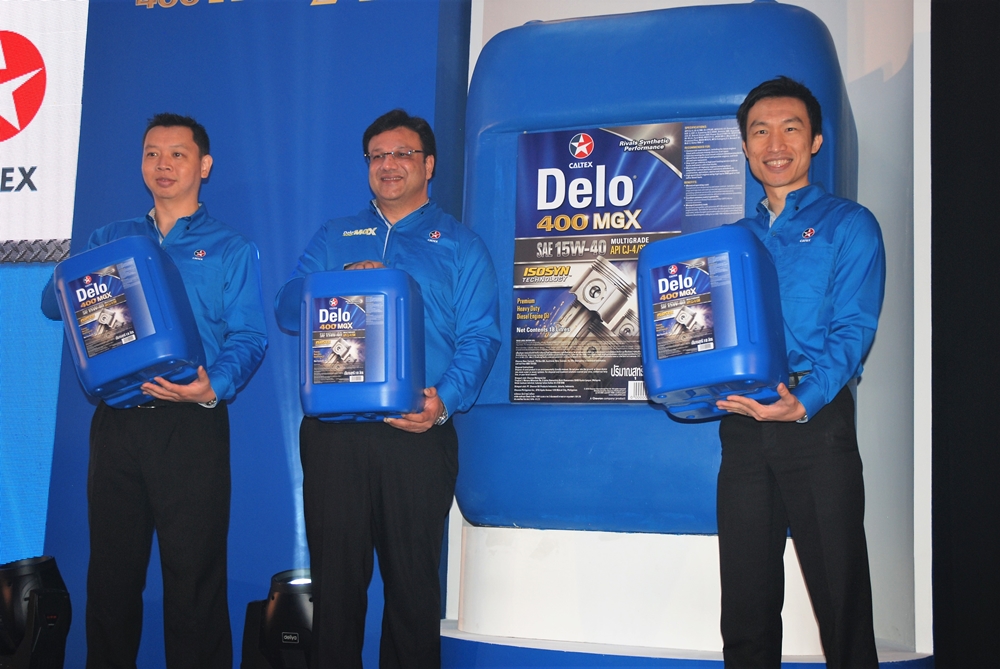 ADVERTISEMENT
Chevron which markets the Caltex brand today unveils its latest premium diesel engine oil, called the Caltex Delo 400 MGX SAE 15W-40. It is specially designed to meet the Malaysian market requirements.
This improved formulation will benefit both new and older diesel engines thus helping customers to utilise just one heavy duty engine oil that operates efficiently in both high and low-sulphur diesel fuel environments.
"The oil and gas industry in Malaysia produces a mix of low and high sulphur diesel fuel which ranges between 15 to 5000ppm. The introduction of the Caltex Delo 400 MGX SAE 15W-40 is a proof of our commitment and goal to providing customers with ground-breaking products which not only boost performance but reduce operating cost as well, while keeping their diesel equipment operating reliably," said Lennard Kwek, Asia Pacific Marketing Manager, Chevron Lubricants.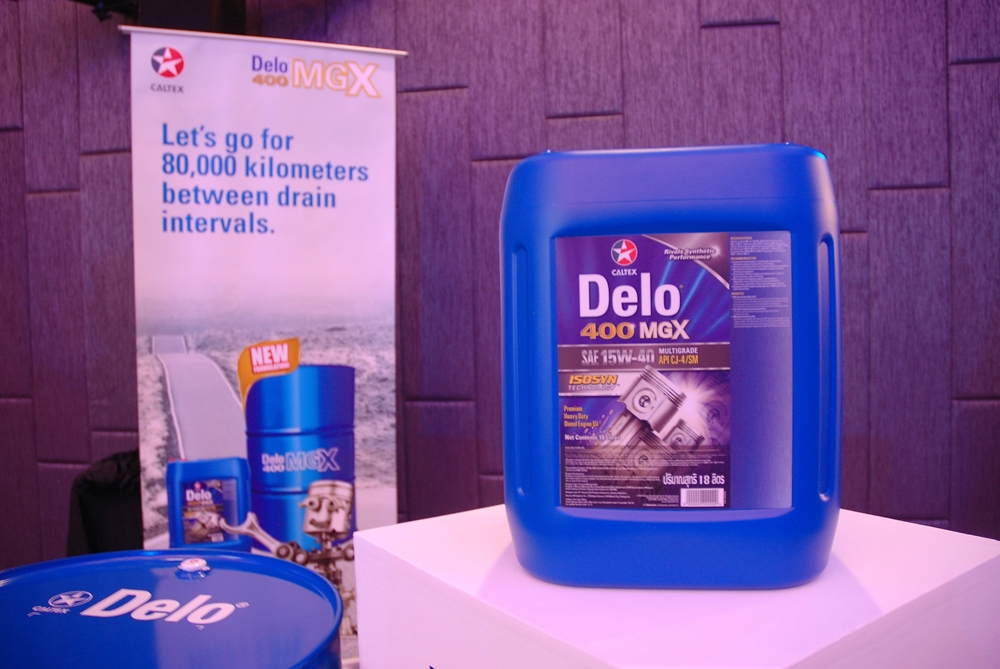 The Caltex Delo product range includes lubricants and coolants providing excellent protection, performance and bottom-line value for on- and off-road diesel-powered equipment. These products are found and utilised in all major heavy industries such as commercial transportation, construction, mining, agriculture, and power generation.
Delo's lubricants have logged in 2.4 million km and countless hours offering excellent protection to diesel engine parts, allowing vehicles and equipment to operate smoothly. Caltex Delo 400 MGX has been thoroughly field tested using up to 5000ppm diesel fuel sulfur levels to show its performance capability in neutralising harmful acids while at the same time retaining its alkalinity in extended-drain operations in both high-and low-sulphur diesel fuel environments.
"Many customers serving in the heavy equipment industry are facing challenging situations including exposure towards excessive occupational heat owning fleet of variant ages operating in both high- and ultra-low sulphur environments. The introduction of Caltex Delo 400 MGX addresses these issues, while adhering to the latest American Petroleum Institute (API) specifications as well as many American and European Original Equipment Manufacturers' (OEM) approvals, including Malaysia. Furthermore, one of the advantages offered to customers is the synthetic-like performance at the cost of mineral products, which significantly reduces the costs of premium lubrication costs," said Asim Khan, Area Business Manager, Cluster Asia Pacific, Chevron Lubricants.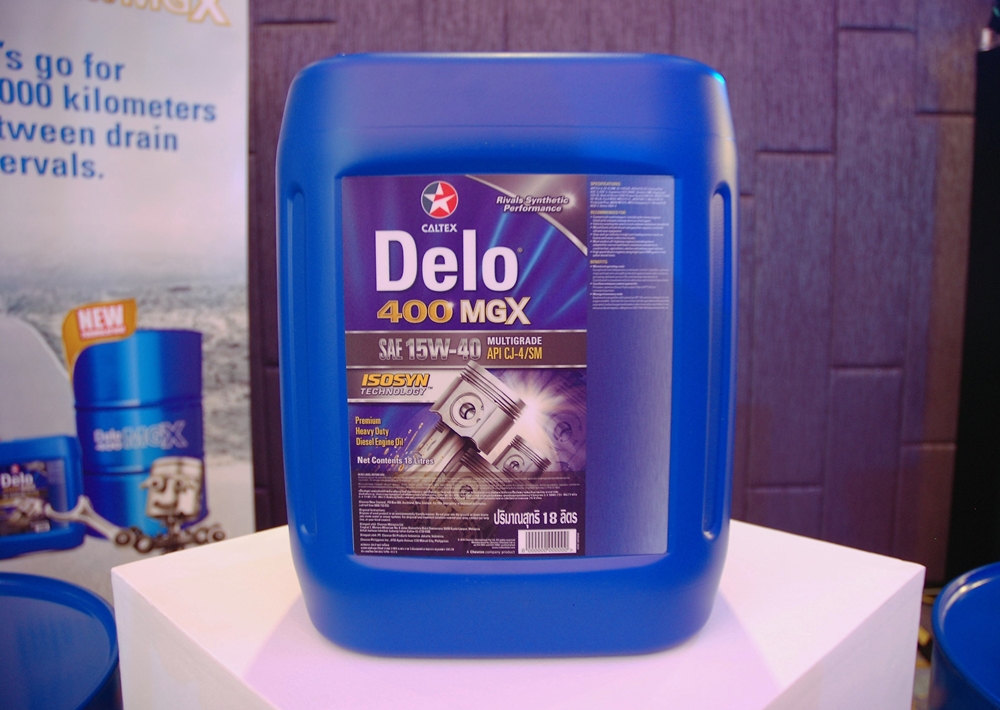 Chevron uses ISOSYN Technology to formulate its Delo products, combining premium base oils with high performance additives to provide excellent protection for diesel engine parts. This new advanced formula Caltex Delo 400 MGX SAE 15W-40 delivers excellent soot discrepancy, as well as wear protection and sludge control to guard against loss of engine life and help reduce oil consumption.
It also has the added advantage of a single fleet oil, thereby reducing the need for multiple diesel engine oils. The new products is specifically developed to help meet emissions regulations as well as adheres to OEM (original equipment manufacturer) requirements and performance specifications of the local markets. On top of that, it also helps to extend service protection and maximise engine durability as well as operating costs.
The Caltex Delo 400 MGX SAE 15W-40 is currently available in drum packaging (208-litre) through Caltex appointed distributors at a recommended selling price of RM9.50 per litre.