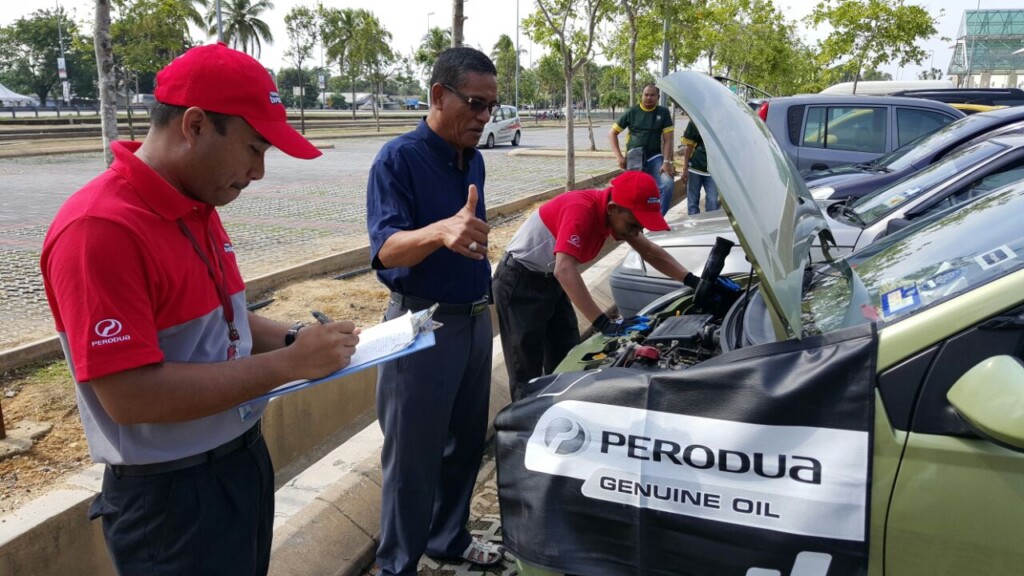 ADVERTISEMENT
Perodua is offering its free Perodua Tweckbot 50-point safety check to all Perodua vehicles at Giant Seri Kembangan, Selangor in conjunction with the post Aidil Fitri celebrations.
"This programme is our continued commitment towards giving our customers peace of mind by offering quality workmanship in all our products and services. We hope our customers would take advantage of our Tweckbot programme to ensure of their vehicle's roadworthiness after travelling to their respective hometowns and back during this festive season," said Perodua President and Chief Executive Officer, Datuk (Dr) Aminar Rashid Salleh.
The Tweckbot programme, which was introduced in 2011, was a first for Perodua whereby it engages its customers via social media to offer free safety inspections at specified time, date and locations.
This time, Perodua Tweckbot will be stationed at the Giant Seri Kembangan, Selangor between 10am and 6pm, from 22nd to 24th July 2016.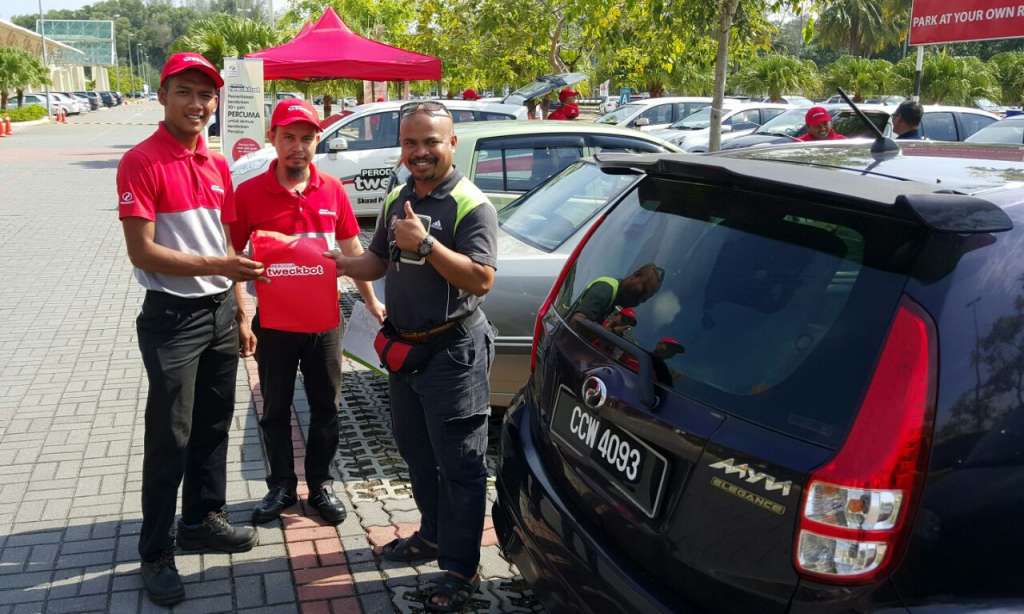 The 50-points safety check which will take about 10 to 15 minutes includes an engine check, transmission check, coolant system (include coolant level as well as fan and temperature), brake system check (include brake fluid and brake pad wear), power steering system check, clutch system check, tyre check, suspension system check, electrical system check (include battery, lights and wiper checks) and engine diagnosis.
A 20 % discount for parts and accessories will be given to all those vehicles that return to our service branches and dealers. Another 10% will be given for customer who is Perodua Circle members (Terms and conditions apply).
However, the Tweckbot team ONLY carries out vehicle inspection, after which its team members would offer advice if the vehicle needs to be serviced or is due for repairs.
While waiting for the car to be inspected, Perodua customers can also be part of UFirst member by registering their membership with the UFirst team.
The UFirst programme was introduced on 1st August 2015 to reward its customers for their trust and loyalty. Besides the official website, there's also a mobile app that is designed to provide convenience to its members.
With this app, customers can easily access to promotions from Perodua's participating partners and the Perodua Smart Assist emergency assistance, plus a GPS-linked feature to locate any Perodua showroom, service centre and Body & Paint hub.