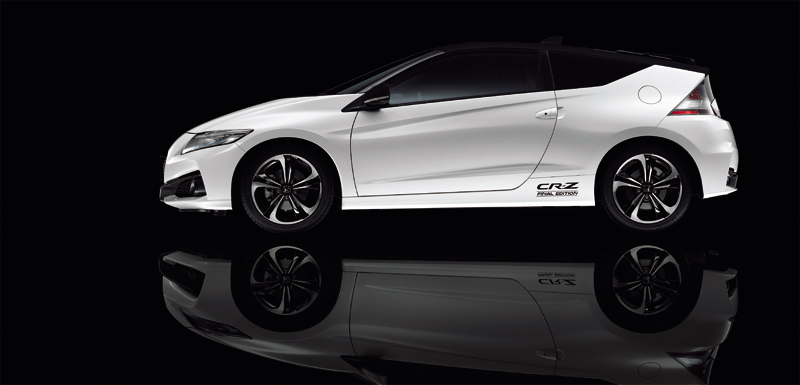 ADVERTISEMENT
Honda Philippines has announced the availability of the CR-Z 1.5 IMA Final Edition, which could possibly indicate the end of the hybrid hatchback in the country.
The CR-Z 1.5 IMA Final Edition features an exclusive sophisticated black leather interior and exterior embellished with a Final Edition sticker. On the outside, the CR-Z 1.5 IMA Final Edition still sports a distinct sporty character with its 2-Tone Color complemented with black painted roof, black side mirrors, and black tailgate.
The CR-Z 1.5 IMA Final Edition is powered by a 1.5 litre i-VTEC engine, and an Integrated Motor Assist (IMA) Hybrid System. It retains the same suggested retail prices of Php 1,440,000 for the 6-speed Manual Transmission (!) variant, and Php 1,530,000 for the Continuously Transmission variant (CVT) with paddle shifters.
The company will only accept orders for the CR-Z 1.5 IMA Final Edition until July 31, 2016 so buyers there are encouraged to reserve it at their nearest Honda dealership to take ownership on Honda's sport hybrid coupe before its too late.
The slow-selling CR-Z hybrid hatchback worldwide has resulted in Honda to cease its production at its Suzuka factory by the end of this year as the company shifts its focus around the re-engineered Accord Hybrid with its upgraded drivetrain, reports Automotive News.
When the CR-Z hit the market in February 2010, it was acclaimed as the best passenger car in Japan. Globally, the CR-Z overall sales peaked at 33,745 vehicles in 2010 and slumped to 4,271 last year (2015).
In Japan, Honda is also sending-off the CR-Z with a special edition called 'Final Label'. The 'Final Label' badging can be found in places like the center console, and on the seat backrests.
Source: Honda, Automotive News