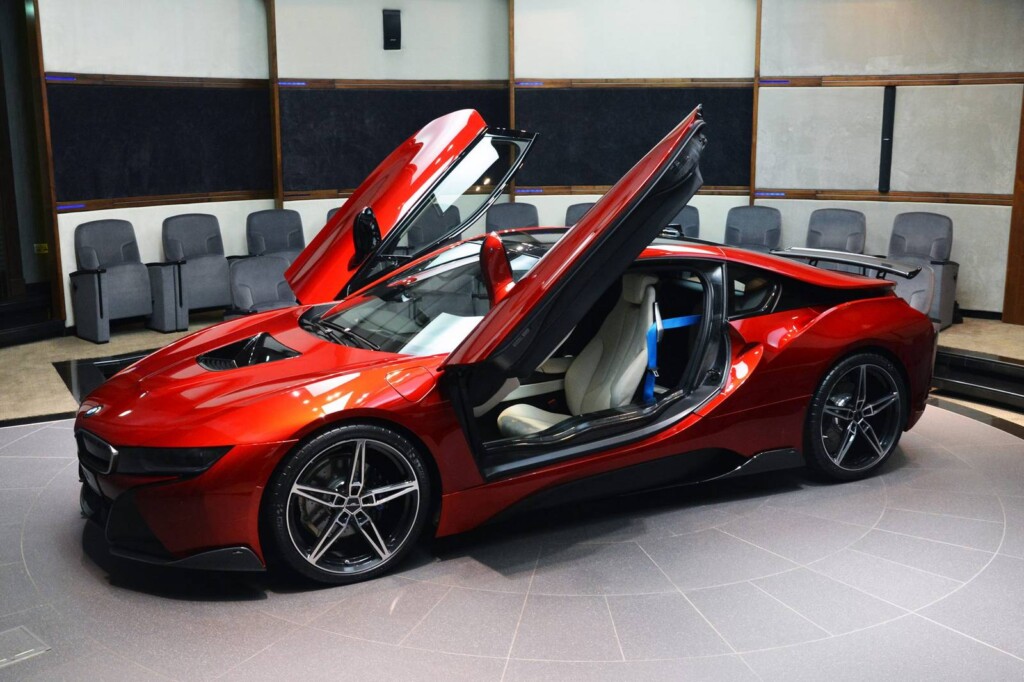 ADVERTISEMENT
Princess Al Hawi of Abu Dhabi certainly has good taste as she recently took delivery of a stunning BMW i8 dressed in Lava Red.
This one-off i8 was commissioned by Abu Dhabi Motors located in the United Arab Emirates' capital and it was fitted with a plethora of aftermarket parts from German tuning company, AC Schnitzer such as five-spoke wheels, a big carbon fiber spoiler up front, carbon fiber side sills and a big wing on the boot.
The bespoke Lava Red paint scheme is only available through Abu Dhabi Motors, having developed the unique look in collaboration with the Bavarian manufacturer.
While the striking exterior colour gathers most of the attention, the white leather seats and the blue seat belts found inside the i8 cabin brings about an exciting contrast. White and black leather is also found across the transmission tunnel, door panels, dashboard and steering wheel, while Lava Red accents have been added on the dashboard and doors.
Source: Carscoops