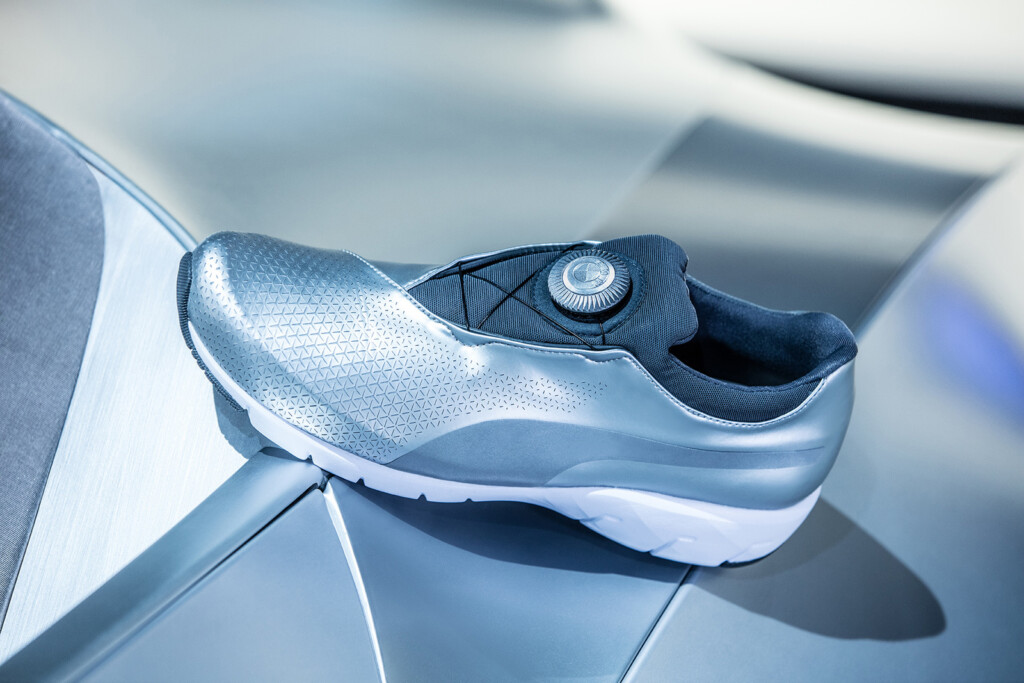 ADVERTISEMENT
In 2008 BMW has unveiled the BMW GINA Light Visionary Model, a concept car covered in fabric instead of metal body panels, placing it somewhere in between the fields of automotive design and fashion. Now BMW's Designworks studio applied the same idea to a pair of Puma shoes. The partnership brings the idea full circle: the car imitated shoes and now the shoes imitate the car.
The BMW X-Cat shoe uses flexible, ergonomic and lightweight GINA material as well as Puma's reinvented, lighter and faster-working DISC technology. Instead of using laces, this system works with a rotating disc that pulls internal wires to close and open the shoe. Using only one thin layer of stretchable and super-light GINA material, the shoe wraps around the foot like a second skin. Additional seams are no longer necessary and dynamic movement feels very natural.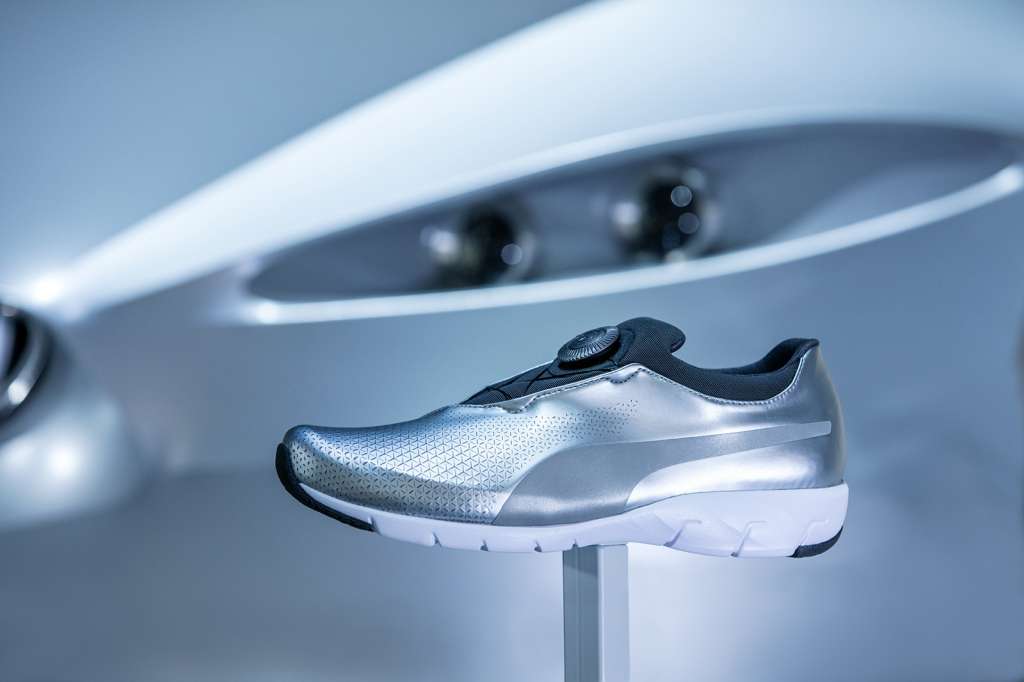 In the spirit of GINA, the designers treated the foot as a kind of chassis in itself. They re-engineered the original automotive material to ensure it was breathable and sufficiently durable to meet the needs of a shoe that wraps around the foot in a single piece. Uniting beauty and performance, they created a light shoe with a very simple design gesture.
Automotive design thinking is evident in the proportions that make the material shine – and in the simplicity that prevents it from competing with too many other design features. Fine, laser-cut perforations flow across the front of the X-Cat, underlining the impression of motion while adding ventilation.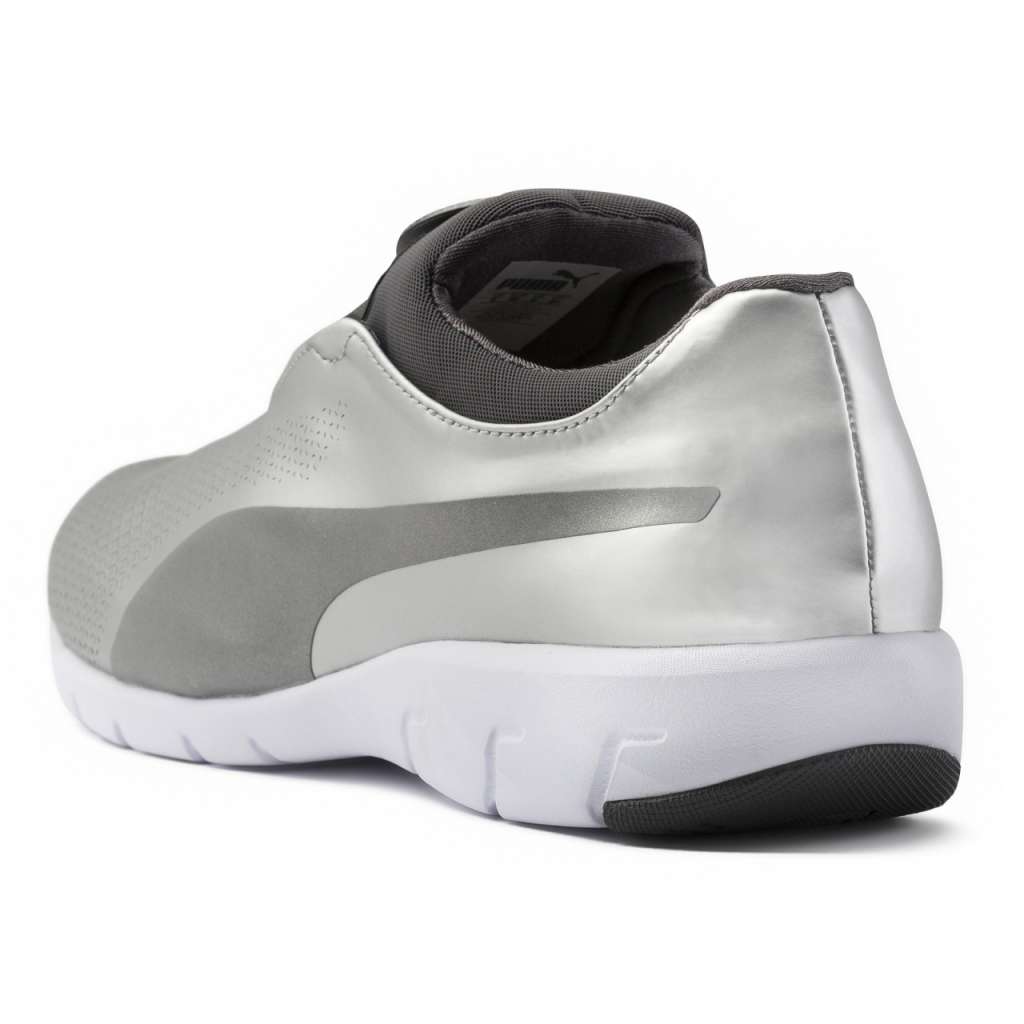 The designers also re-thought the concept for the sole and the Puma DISC, applying BMW engineering approaches to add greater precision. They viewed the sole as the engine of the foot, the driver of movement. This produced a unique design which was inspired by interconnecting gears and integrates both engineered flexibility and interlinked stability.
BMW did not reveal the retail price for the X-Cat Disc but announced that it is now available in selected Puma stores across the world.