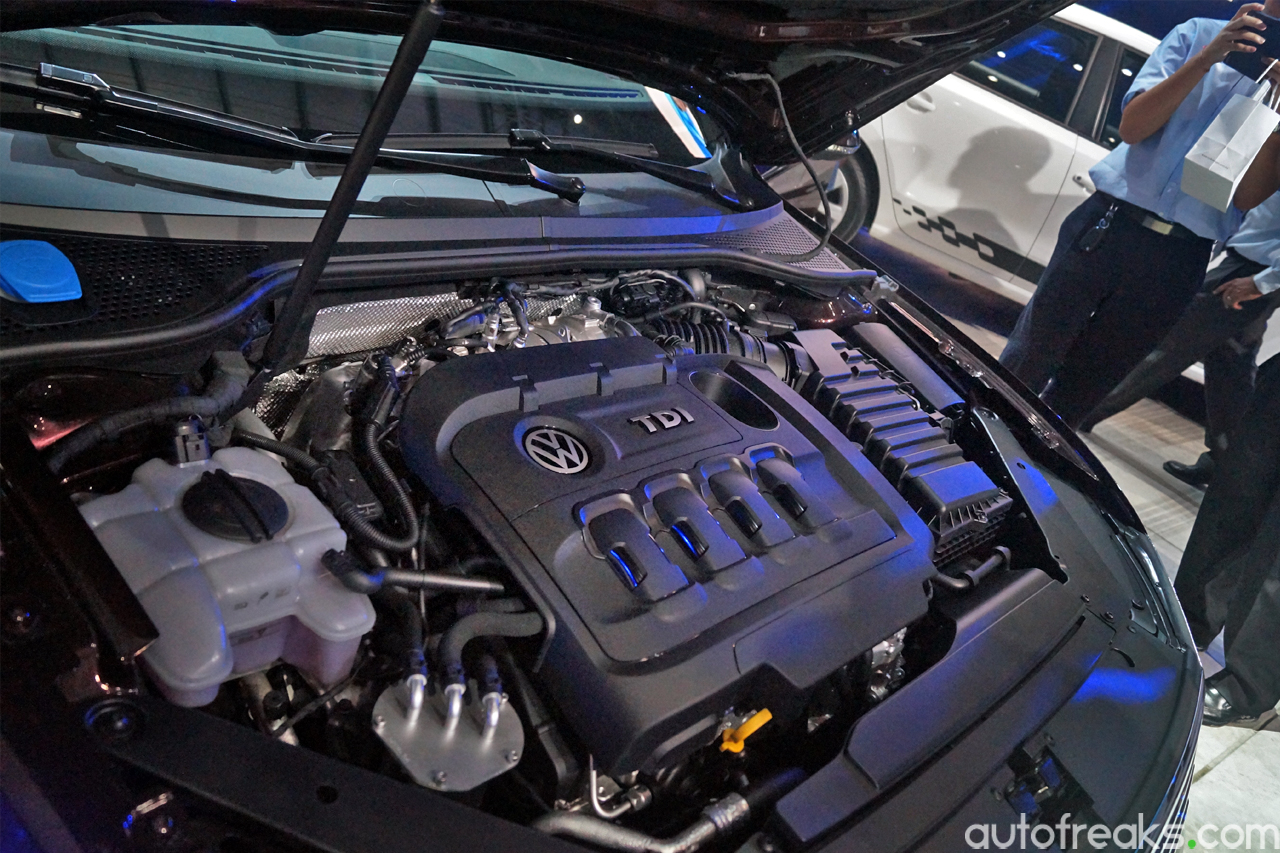 ADVERTISEMENT
Volkswagen has agreed to pay up to $14.7 billion (est RM60 billion!) to settle claims stemming from its dieselgate scandal, in what would be one of the most expensive settlement for Volkswagen in the United States.
Of approximately 499,000 2.0L TDL vehicles that were produced for sale in the United States, approximately 460,000 Volkswagen and 15,000 Audi vehicles are currently in use and eligible for buybacks and lease terminations or emissions modifications, if approved by regulators.
Based on the agreement, for the 2.0L TDI settlement program, Volkswagen has agreed, among other terms, to buy back or terminate the leases of eligible vehicles, or provide free emissions modifications (if approved by the EPA and CARB), and also make cash payments to affected current and certain former owners and lessees.
Volkswagen will establish a maximum funding pool for the 2.0L TDI settlement program of $10.033 billion (est RM40 billion). That amount is expected to cover all costs for eligible customers who choose a buyback or lease termination their diesel vehicles.
Customers can choose to sell back their vehicle to Volkswagen or terminate their lease without penalty, or, if a modification is approved, choose to have their vehicle modified free of charge and keep it. Customers who select any of these options will also receive a cash compensation from Volkswagen.
The cash compensation offered to each car owner will range from $5,100 to $10,000 (RM20k- 40k). Both the buyback price and amount of the additional compensation will depend on the cars' value before Volkswagen's public admission in September 2015 that its supposed 'clean diesel' cars had been deliberately designed to cheat on air-quality tests.
Volkswagen will also compensate previous owners who may have sold their diesel vehicles after the cheating became known last year, but at only half the rate of the compensation being offered to current car owners.
On top of that, Volkswagen will pay $2.7 billion (RM10.9 billion) over three years into an environmental trust, to remediate excess nitrogen oxide (NOx) emissions from 2.0L TDI vehicles. The company will also Invest $2.0 billion (RM8 bilion) over 10 years in zero emissions vehicle (ZEV) infrastructure, access and awareness initiatives.
However, this is just the beginning and Volkswagen's legal problems is far from over. The settlement is currently subject to approval and it covers only a small fraction of the 11 million diesel cars worldwide that Volkswagen has acknowledged contained the cheating software.
Source: NyTimes, Volkswagen