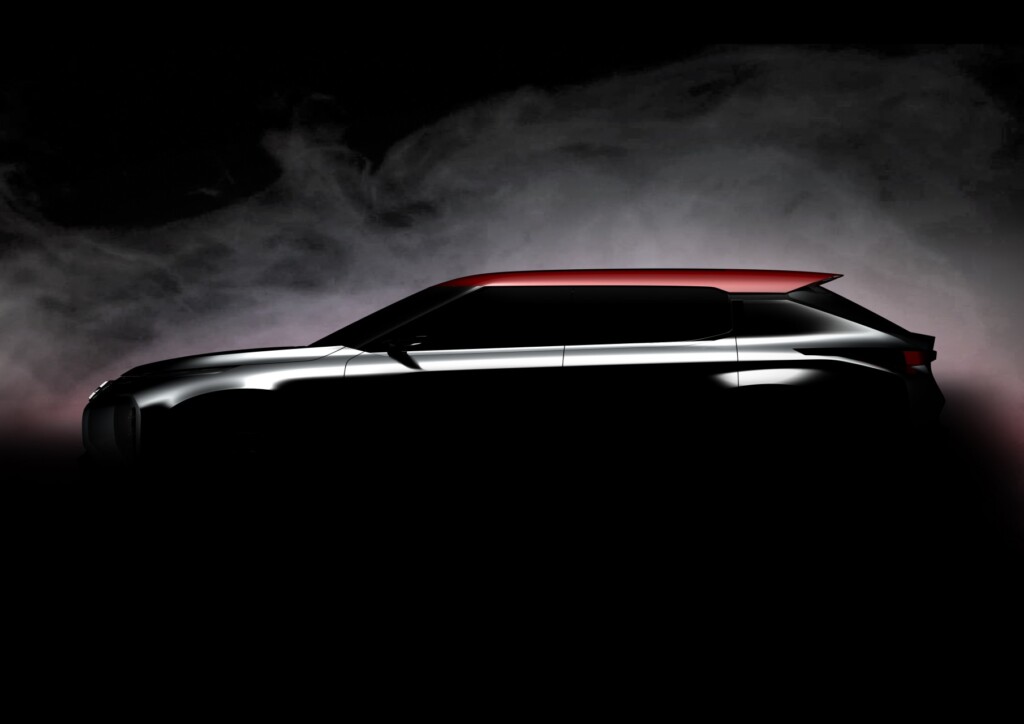 ADVERTISEMENT
Mitsubishi has dropped a teaser image hinting a new upmarket SUV called the "Ground Tourer Concept" which set to debut at the 2016 Paris Motor Show.
The Ground Tourer Concept is going to serve as a follow-up to the XR PHEV II and eX concepts revealed last year and will feature the company's latest take on the 'Dynamic Shield' design philosophy.
The teaser image above reveals an almost flat roofline finished in red to contrast the grey body which appears to lack conventional door handles. Cameras have replaced the side mirrors and we notice the headlights and taillights are slender to make the SUV concept appear sleek and futuristic. The cabin will likely have a minimalist layout but luxuriously crafted with very few conventional buttons and knobs.
There's no word about what powers the Ground Tourer, but Mitsubishi confirmed that it's a plug-in hybrid electric (PHEV) vehicle which means that it combines a combustion engine with an electric motor and a battery pack. Mitsubishi also mentioned that the SUV "will offer effortless travel both on and off the beaten track whatever the driving conditions," so it probably means the vehicle will have a four-wheel-drive setup.
Do expect more teasers and info in the weeks to come, closer to the Ground Tourer's official reveal which is set for October 1.
Source: Mitsubishi via Motor1