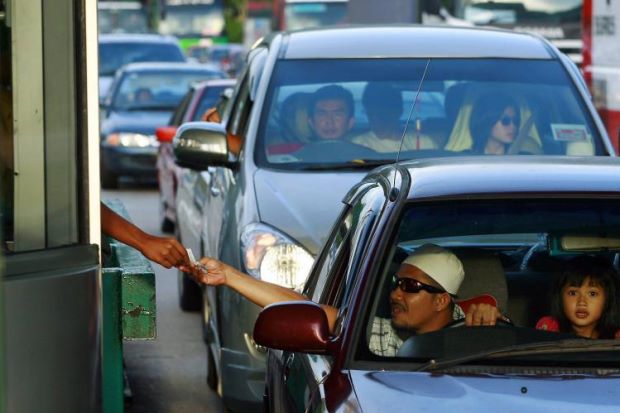 ADVERTISEMENT
This year, PLUS Malaysia anticipates 1.6 million vehicles will use the North-South Expressway (NSE) everyday on Peak Days throughout the Hari Raya Aidilfitri holidays, a 20% increase from 1.3 million traffic on normal days.
To help the public enjoy smoother and more convenient journey during this upcoming festive holidays, PLUS is issuing a Travel Time Advisory schedule (TTA) for Peak Days between 1 July and 10 July.
The TTA focuses on traffic distribution and is aimed at reducing traffic congestion on the mainline, most notably at major stretches, toll plazas and rest areas. The schedule is based on studies on the public travel pattern during previous festive seasons.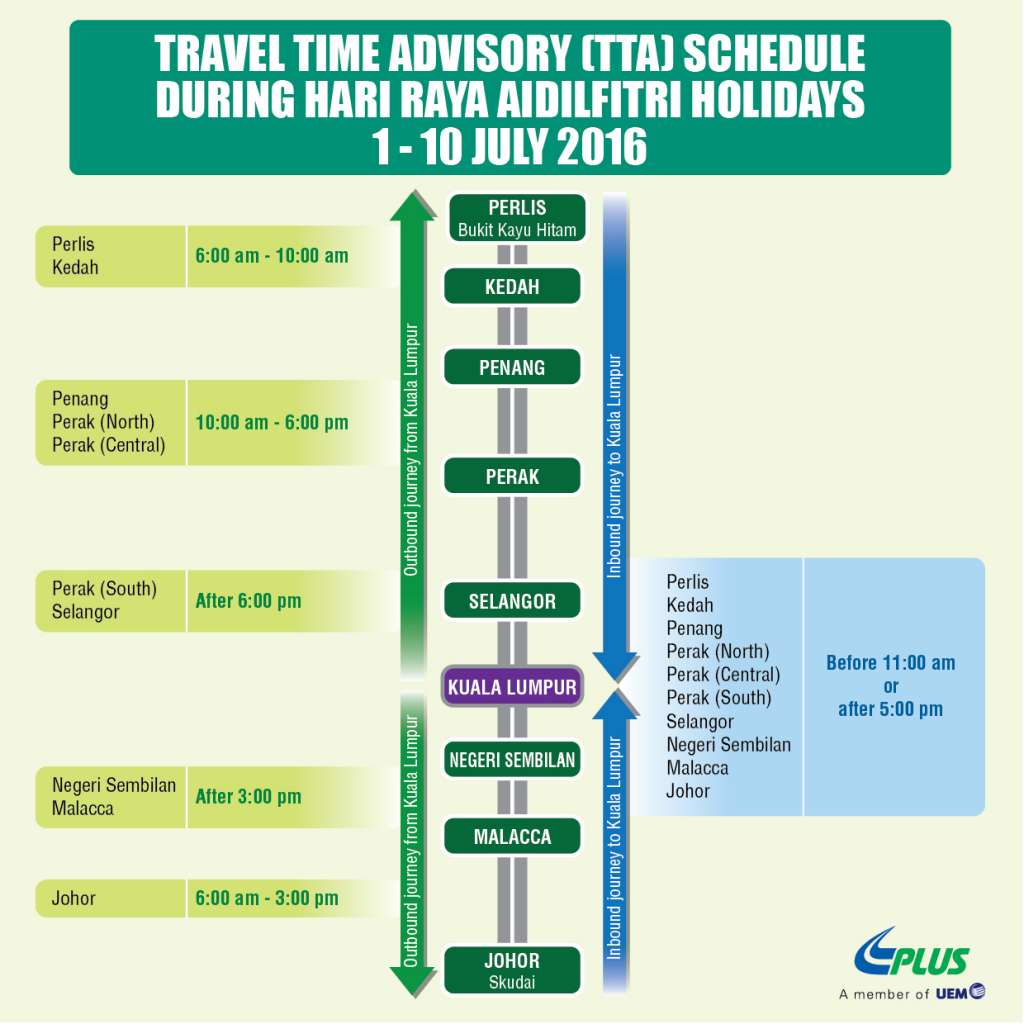 On top of that and as part of an effort to distribute the traffic, PLUS will also be offering a 30% toll rebate for those travelling on non-peak days, on the 4, 8 and 11 July.
The 30% toll rebate will be given to Class 1 highway users paying toll electronically (via PLUSMiles, Touch 'n Go cards or SmartTAGs). The rebate is given to those travelling more than 100 kilometres on the NSE, the ELITE highway.
For example, a highway user travelling between Sungai Besi Toll Plaza and Skudai Toll Plaza will be able to save RM12.39 in a form toll reload as follows:-
Entry Toll Plaza

Exit Toll Plaza

Toll Charges

Savings Through 30%

Eligible Toll Rebate

Sungai Besi
Skudai
RM41.30
RM12.39
Jalan Duta
Ipoh Selatan
RM26.50
RM7.95
Damansara
Juru
RM43.00
RM12.90
Putrajaya
Ayer Keroh
RM17.40
RM5.22
Juru
Ipoh Utara
RM16.80
RM5.04
Seremban
Pagoh
RM16.70
RM5.01
The toll rebate can be redeemed at all Customer Service Centres on the PLUS highways between 15 August and 14 November this year.