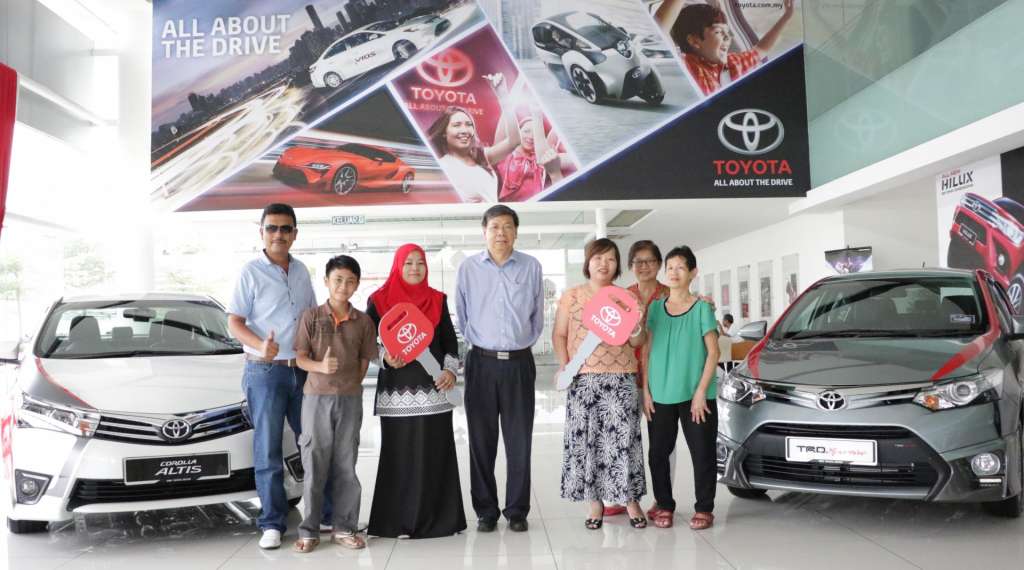 ADVERTISEMENT
Winners of two contests run by UMW Toyota Motor Sdn Bhd recently received their prizes; a brand new Toyota Altis 1.8G and a Toyota Vios TRD Sportivo. These lucky winners received their prizes at a presentation ceremony held at Toyota showroom in Subang Jaya, Selangor.
The Toyota Buy & Win Contest was offered to customers who had purchased and registered (for private use) any Toyota vehicle between 1 February – 31 May 2016. It was also offered during the third Toyota WOW Road Tour & Roadshows nationwide.
The winner of the new Toyota Corolla Altis 1.8G (with sporty decals) was Puan Noraini binti Shafii, a businesswoman who is an Express Bus Maintenance Contractor and also supplies fertilizers.
"I didn't believe that I won this car when UMW Toyota Motor informed me. This is the first time in my life that I won a lucky draw and I'm so happy. I feel so rewarded for buying a Toyota Hilux and win a Corolla Altis!" said Pn Noraini.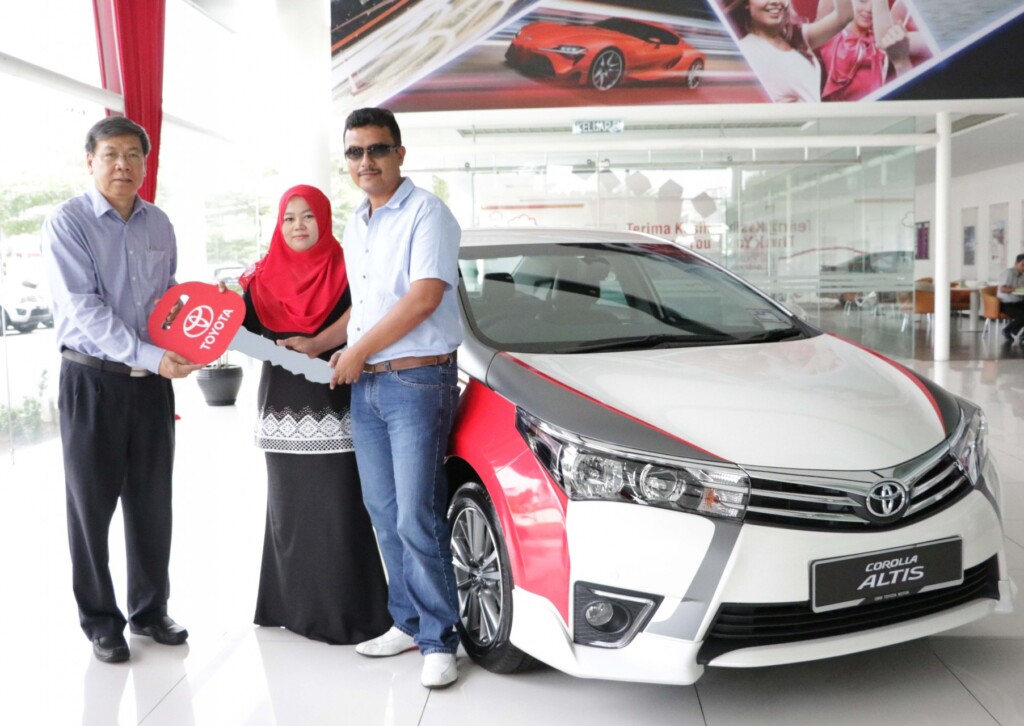 Ms. Sum Choo Sin, a sales coordinator at Nikon (M) Sdn Bhd, won herself a brand new Toyota Vios TRD Sportivo (with sporty decals). Just like Puan Noraini, she was also surprised to be a winner, especially after being told that there were many other entrants that participated the contest.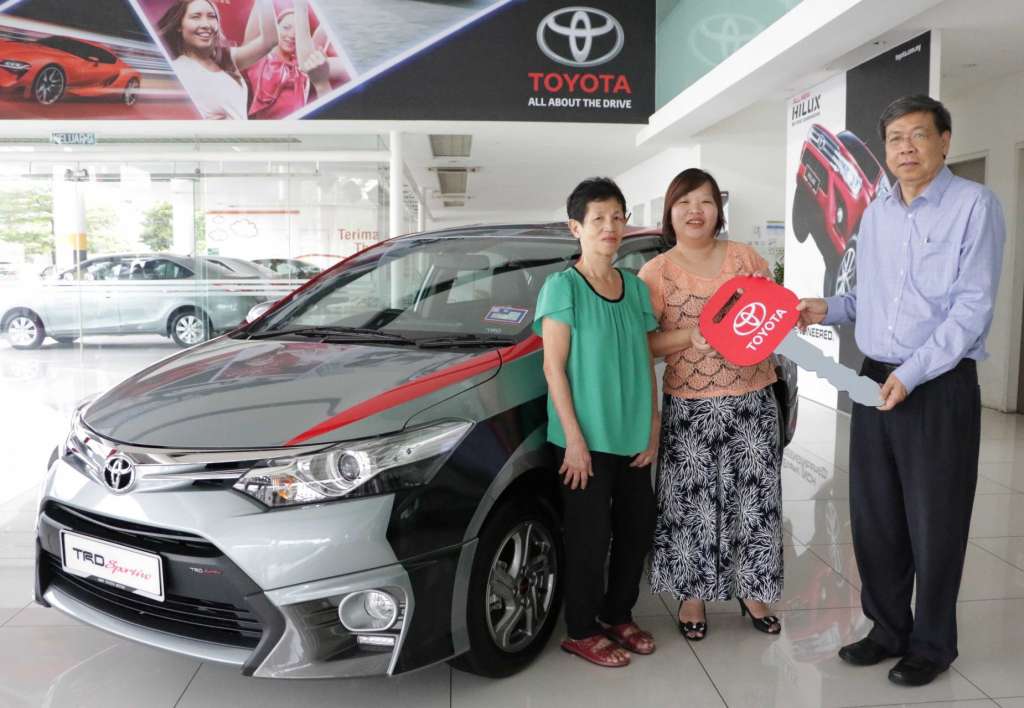 UMW Toyota Motor also rewarded customers who came to experience the latest Toyota models at authorised Toyota showrooms nationwide with its Test Drive & Win Contest. Held between 13 February and 31 May 2016, the contest drew over 10,000 entries. All a customer had to do was request to test-drive of any of the Toyota models in the showroom, fill up contest form and he or she would become eligible for the contest.
200 lucky winners were randomly selected by a digital drawing process and each received a shopping voucher worth RM500. You can check out the full list of winners here.
Congratulating all the lucky prize winners, Datuk Ismet Suki, President of UMW Toyota Motor, said, "We are delighted with the response from customers all over Malaysia. I am sure that after trying our latest Toyota models, those who did not place their order yet will eventually do so as Toyota vehicles offer great value for money and have a proven reputation for reliability and durability."