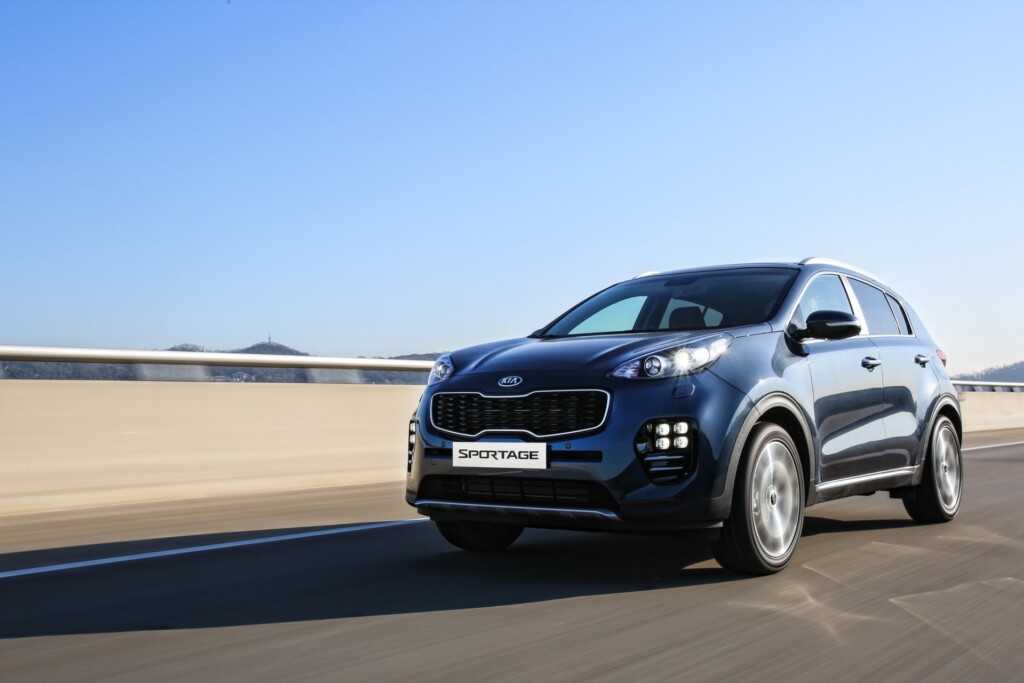 ADVERTISEMENT
For the first time ever in 27 years, a non-luxury brand has topped the rankings in initial quality by JD Power. Korean automaker, Kia, rise to the top of the list to lead the industry in J.D. Power's annual report card on vehicle quality, overtaking Porsche. Hyundai, Kia's sister brand, took the third spot, while Toyota and BMW rounded out the top five.
The latest achievement was driven by a segment-leading performance from the Sportage while the Rio and Sorento were among the Kia models ranked in the top three of their respective categories.
It is also the second consecutive year that Kia has led all non-luxury makes in initial quality. After entering the overall top 10 for the first time in 2013, Kia placed second in the industry and led all non-luxury makes in IQS in 2015.
Now in its 30th year, the annual J.D. Power IQS analyses responses from vehicle owners in 26 segments. IQS is determined by vehicle owners evaluating the driving experience, engine and transmission performance and a broad range of quality-related problems within the first 90 days of ownership.
"As the distributor of Kia vehicles in Malaysia, Naza Kia Malaysia adheres to the same quality of features, performance and technology that has led to Kia to be recognised for its superior quality and world-class craftsmanship. The Sportage, Rio and Sorento especially were singled out by the study as the best in their segments. They also happen to be among our highest-performing models and are available to test drive at Kia outlets nationwide," said Dato' Samson Anand George, Group Chief Operating Officer, Automotive Group, Naza Corporation Holdings.
J.D. Power 2016 U.S. Initial Quality Study rankings:
Rank
Brand
Problems per 100 vehicles
1
Kia
83
2
Porsche
84
3
Hyundai
92
4
Toyota
93
5
BMW
94
6
Chevrolet
95
7
Buick
96
8
Lexus
96
9
Lincoln
96
10
Nissan
101
11
Ford
102
12
GMC
103
13
Infiniti
103
14
Volkswagen
104
Industry Average
105
15
Audi
110
16
Mercedes-Benz
111
17
Cadillac
112
18
Jeep
113
19
Ram
114
20
Chrysler
115
21
Mitsubishi
116
22
Dodge
117
23
Subaru
118
24
Honda
119
25
Acura
122
26
Scion
123
27
Jaguar
127
28
Mazda
127
29
Mini
127
30
Land Rover
132
31
Volvo
152
32
Fiat
174
33
Smart
216
Top Three Models per Segment – Car, MPV, Van
Highest ranked
Second
Third
City Car*
Chevrolet Spark
—
—
Compact Sporty Car
Buick Cascada (tie)
Hyundai Veloster
—
Scion tC (tie)
Small Car
Hyundai Accent
Chevrolet Sonic
Kia Rio
Compact MPV*
Kia Soul
—
—
Small Premium Car
Lexus CT
BMW 2 Series
Mercedes-Benz CLA-Class
Compact Premium Car
Lincoln MKZ
Lexus ES
BMW 3 Series
Compact Car
Toyota Corolla
Kia Forte
Hyundai Elantra
Compact Premium Sporty Car
Audi TT
Porsche Boxster
Porsche Cayman
 
Midsize Car
Toyota Camry
Nissan Altima
Honda Accord
 
Midsize Premium Sporty Car*
Porsche 911
—
—
 
Midsize Sporty Car*
Dodge Challenger
—
—
 
Large Car
Hyundai Azera
Buick LaCrosse
Chevrolet Impala
 
Minivan*
Chrysler Town & Country
Dodge Grand Caravan
—
 
Midsize Premium Car
Lexus GS
Audi A7
Hyundai Genesis
Top Three Models per Segment – SUV, Pickup
 
 
 
 
Highest ranked
Second
Third
Small SUV
Kia Sportage
Hyundai Tucson
Buick Encore
 
Midsize Pickup
Nissan Frontier
GMC Canyon
Chevrolet Colorado
 
Small Premium SUV*
Audi Q3
BMW X1
 
Large SUV
Chevrolet Tahoe
Toyota Sequoia
Ford Expedition
 
Compact SUV
Chevrolet Equinox (tie)
Ford Escape
 
GMC Terrain (tie)
 
Large Premium SUV
Lincoln Navigator
Infiniti QX80
Land Rover Range Rover
 
Compact Premium SUV
Porsche Macan
Lincoln MKC
BMW X3
 
Large Light Duty Pickup*
Chevrolet Silverado LD
GMC Sierra LD
 
Midsize SUV
Toyota Highlander
Kia Sorento
Nissan Murano
 
Large Heavy Duty Pickup
Chevrolet Silverado HD
Ford Super Duty
GMC Sierra HD
 
Midsize Premium SUV
BMW X5
BMW X6
Lexus RX
* No other model in this segment performs above segment average.
Source: J.D. Power 2016 U.S. Initial Quality Study (IQS)