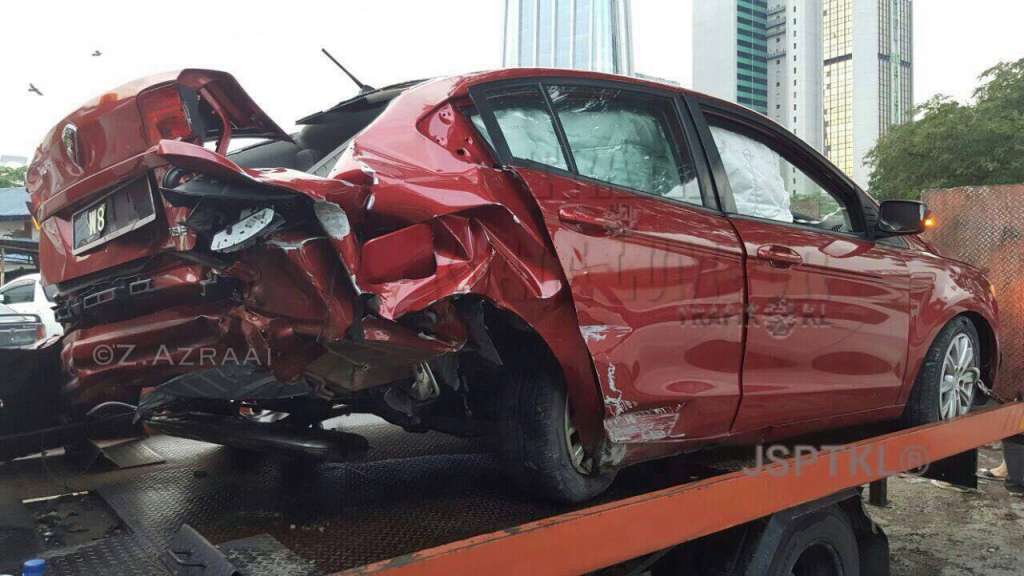 ADVERTISEMENT
No one was hurt after a Ferrari rear-ended a Proton, proving that our local made cars are just as tough as imported vehicles.
The accident occurred at around 6am on Sunday along the Jalan Tun Razak flyover heading towards Jalan Ampang.
Judging from the photos above, the Proton Preve car suffered from minimal damage to the backseat while the pink Ferrari's front end looks completely unrecognisable.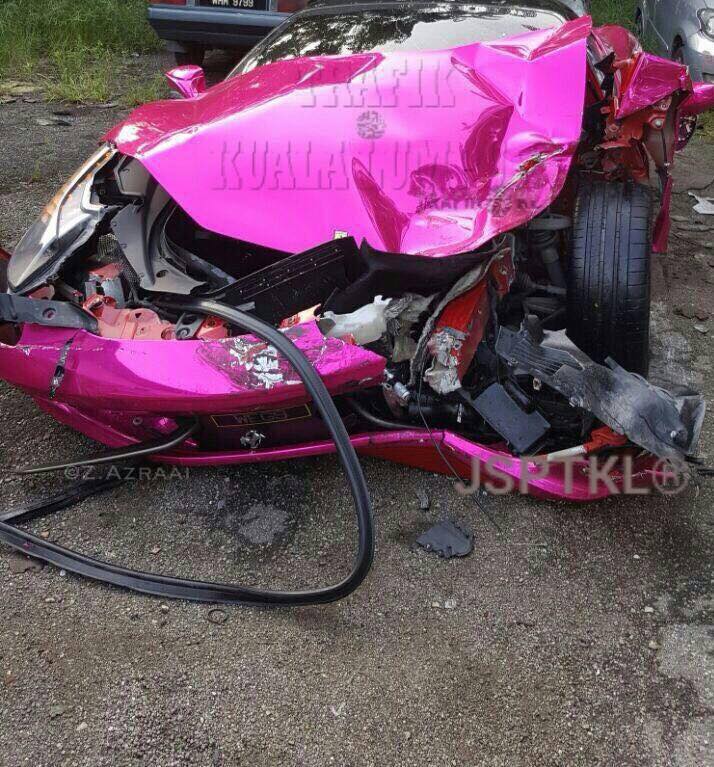 Understandably, the "crumple zones" of both cars, designed to crumple easily under pressure and absorb the main force of a crash, did their jobs admirably.
Zainul Azraai, who posted photos of the crash on Facebook, explained that Proton's "hot press forming (HPF)" technology helped in retaining the 4-door compact sedan's internal structure, as the doors and airbags of the cars were still functioning.
HPF technology is used on parts of cars, usually the side frames, to protect passengers in case of frontal or side impact. The parts that are formed using the HPF technology undergo a molecular change, which results in 3 times the strength of high tensile steel. This process is usually used only by premium European car makers in Germany.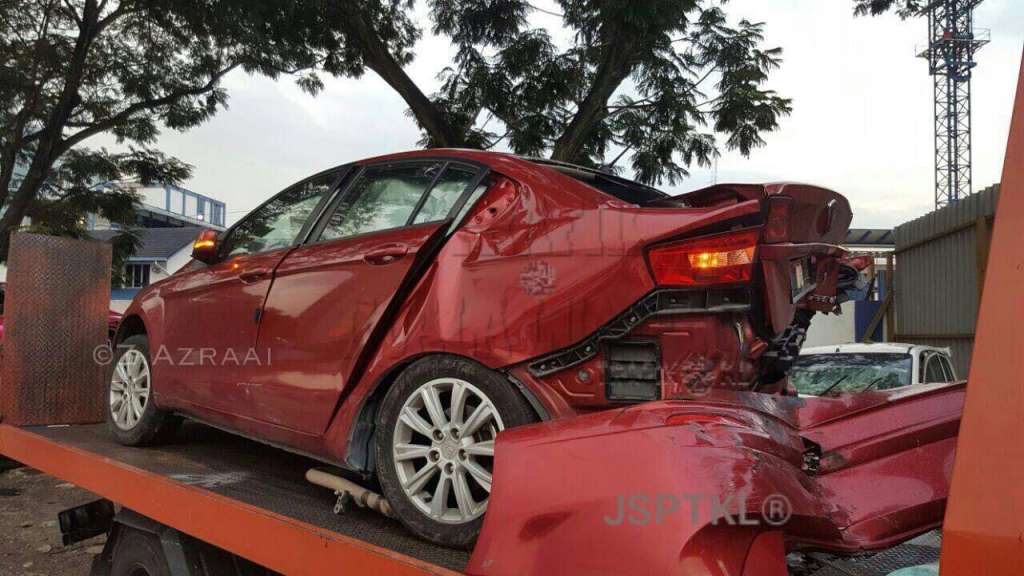 According to Kuala Lumpur Traffic Police chief ACP Mohd Nadzri Hussain, "The 29-year-old driver of the Ferrari lost control and hit the rear end of the Proton Preve car which was travelling in the right lane near the Tun Razak flyover heading towards Jalan Ampang."
Both drivers tested negative on a breathalyser test and that the weather was clear at the time of the accident.
"The accident is being investigated as careless driving leading to an accident under Rule 10 of the Road Traffic Rules," he said.