ADVERTISEMENT
Let's face it. The Volvo S60 pictured here is not a new model. In fact, the second generation Volvo S60 was introduced way back in 2010, with its underpinnings shared with Ford.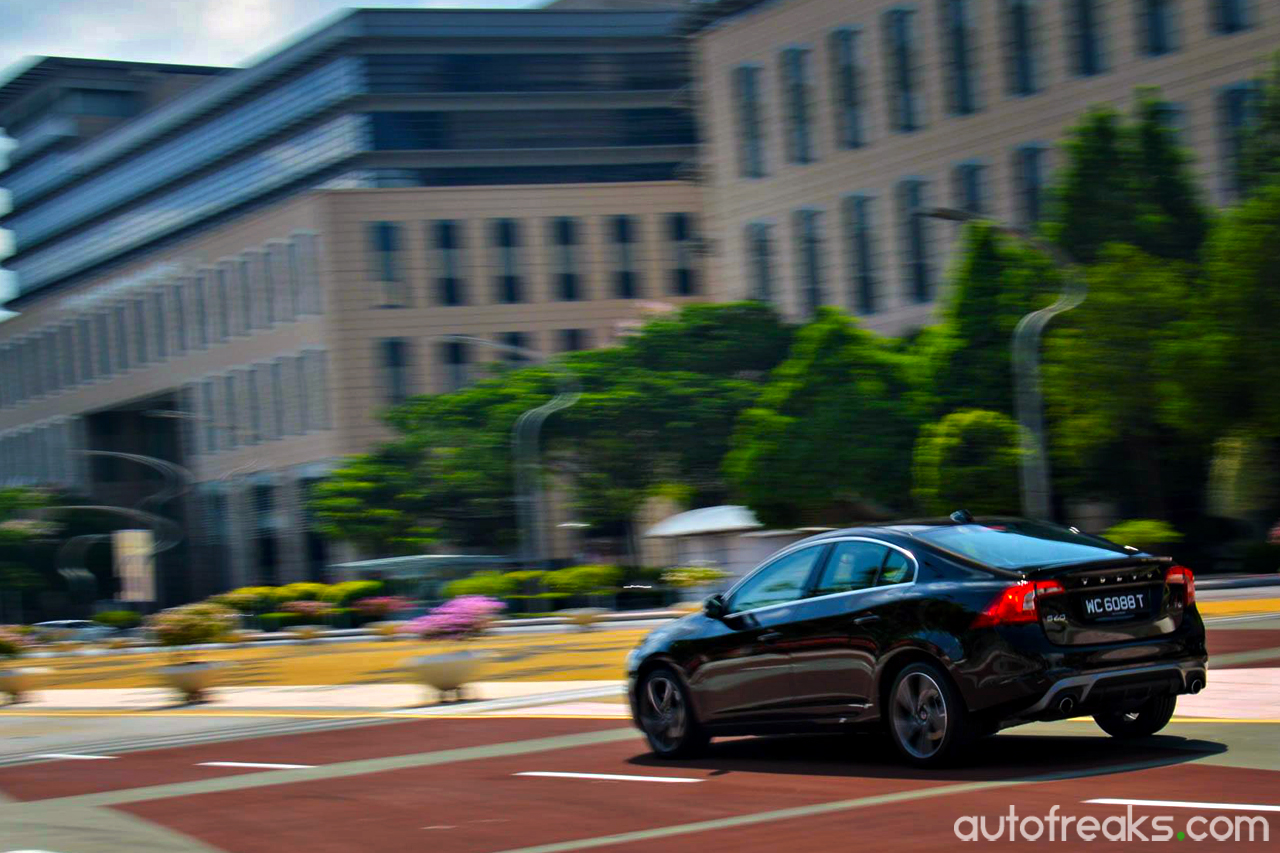 Despite that, powering the Volvo S60 is the company's latest line of Drive-E engines, and in its T6 trim, the S60 outputs slightly over 300 ponies and 400 Nm to its front wheels. Fun times to be had, then.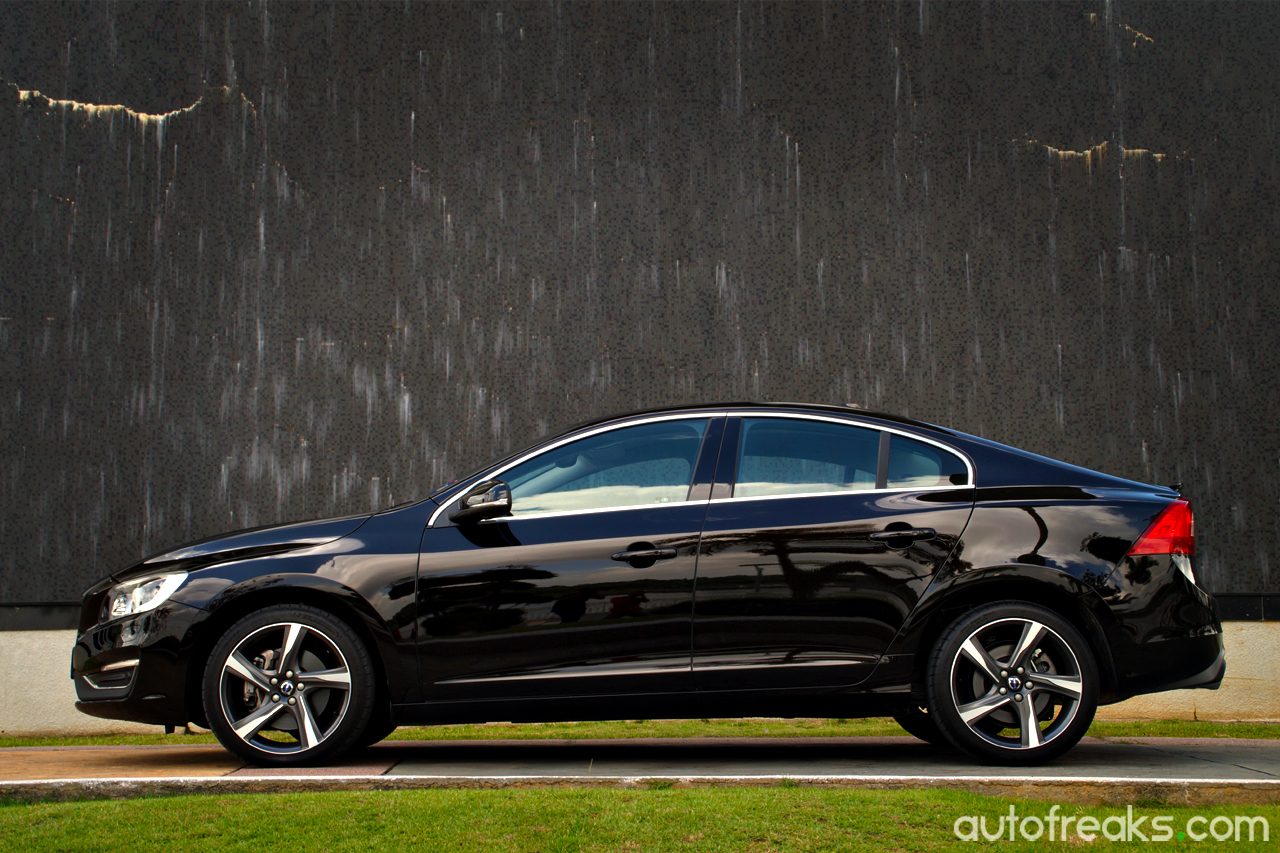 We are no stranger to Volvo's T6 engine, as we've previously sampled the XC60, in essence a lifted S60. In that review, our editor Chris noted that "it's a sleeper and then some, possessed of incredible acceleration and all from what's basically a 2.0-litre 4-cyl engine. Twin-charging really is a remarkable tech."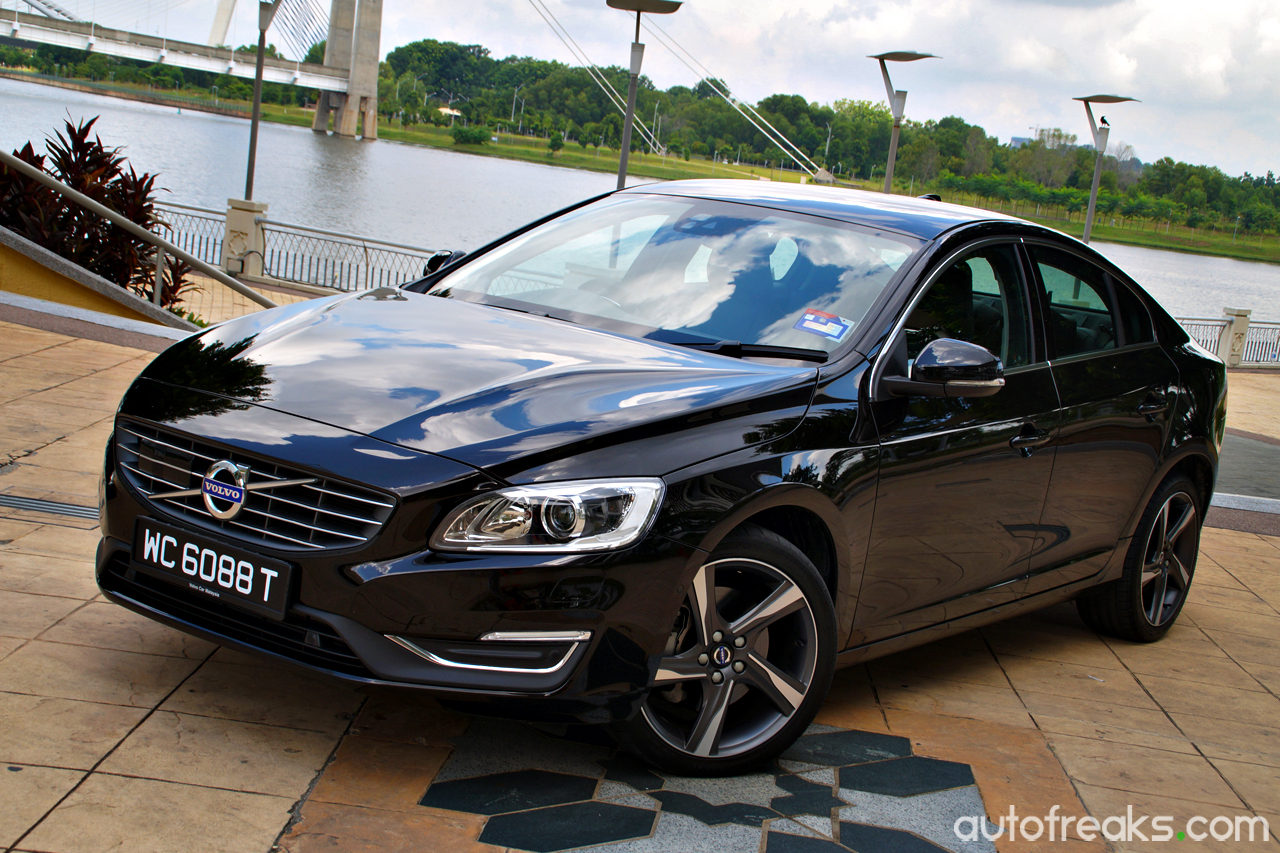 In essence, yes. The Volvo S60, like the XC60 from before, is pretty much a sleeper. There are zero external hints of the performance the S60 is capable of, with a sole T6 emblem stuck on the rear boot will deter those in the know. But to the rest of the crowd, the S60 is as vanilla as it gets.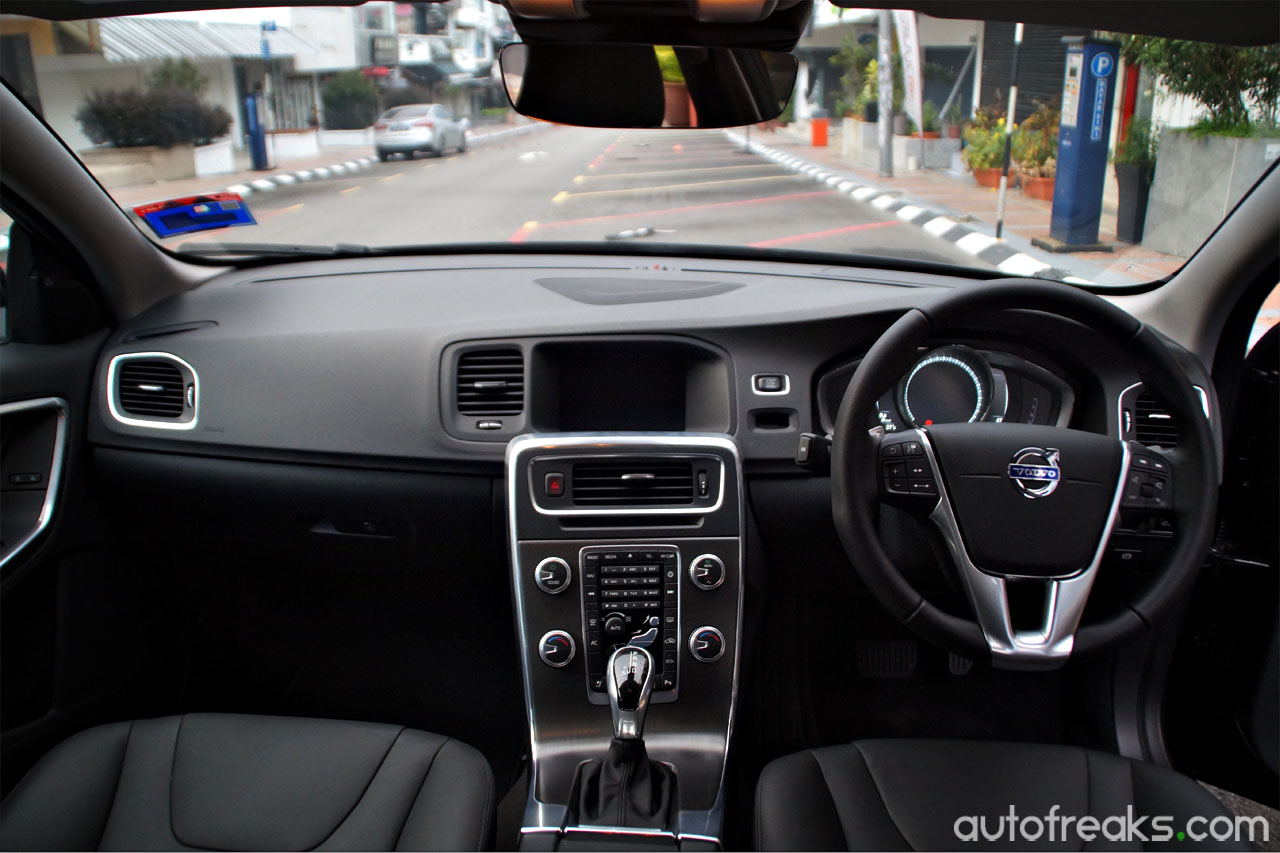 Moving inside, there's a sense of familiarity, as the Volvo S60 shares most of its interior with the XC60. Yes, even down to the eight-inch Adaptive Digital Display. Frankly, despite its age, the Volvo's interior is a pleasant place to be in. While it took me a while to familiarize myself with the controls, everything was well within reach and buttons gave reassuring tactile feedback.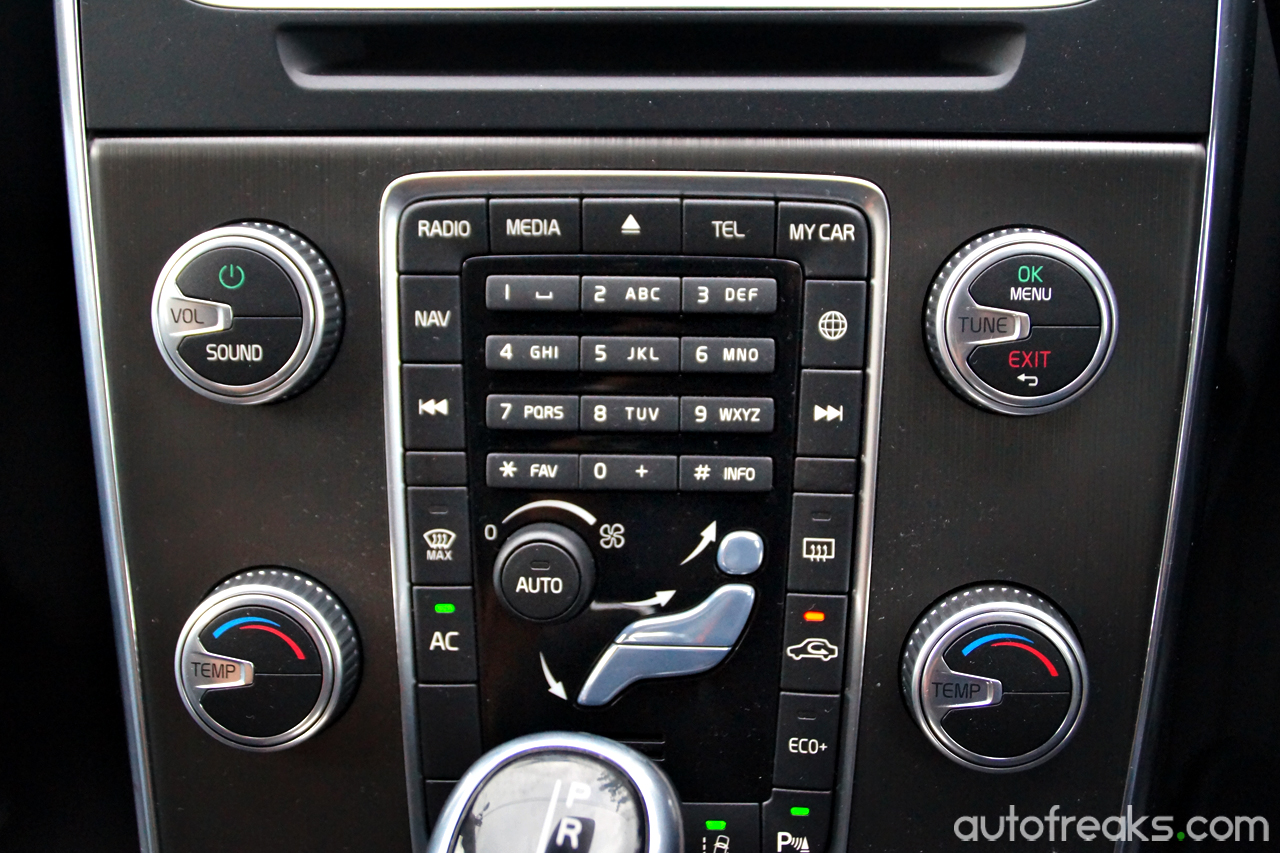 While the buttons felt good, the S60 felt like a car from a different period, as the Volvo XC90 features touch-based controls, including for the air-conditioning, driver aids and media navigation. On the executive sedan, to navigate through the infotainment system would require a press of a button. No, the 7-inch LCD display in the dashboard is not touch-capable. You still get Bluetooth, USB and AUX input for flexibility.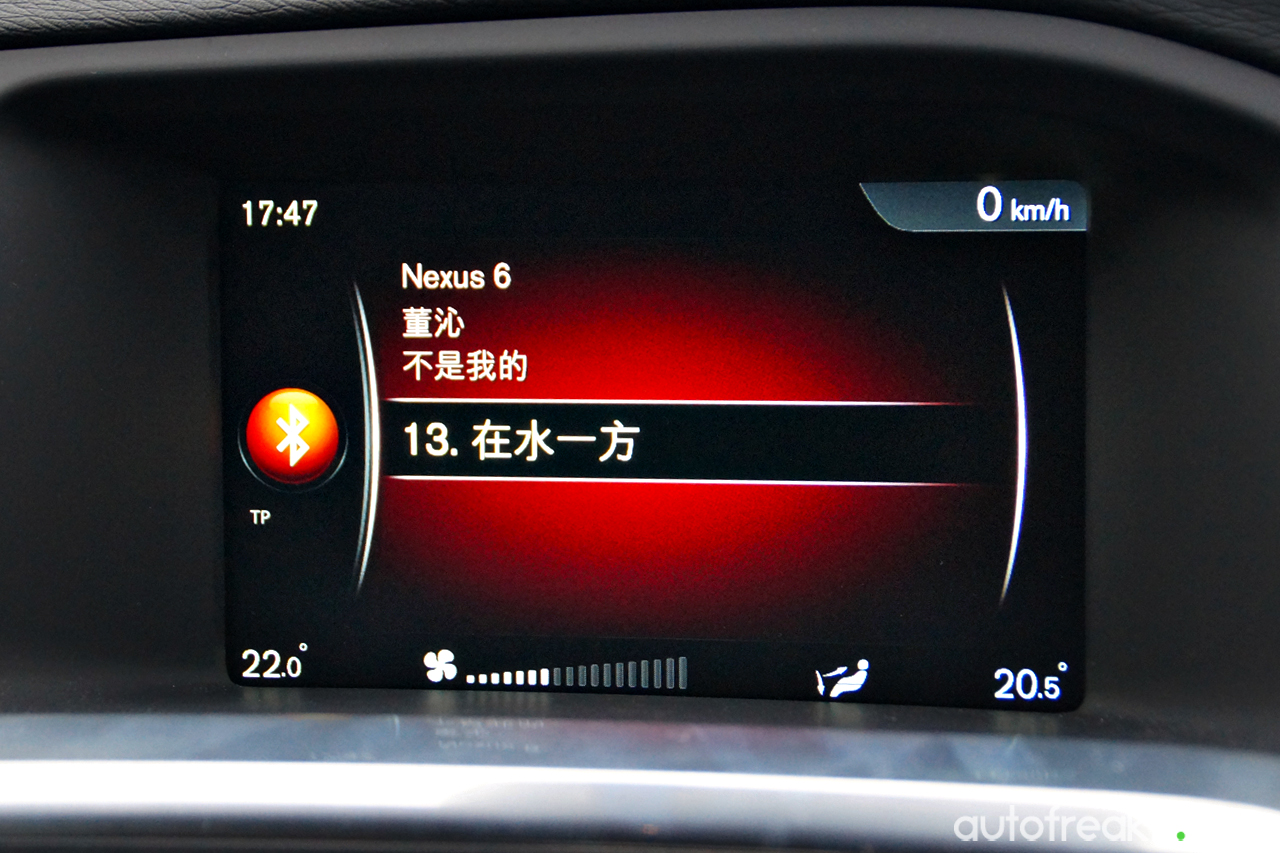 Speaking of which, the audio on the Volvo S60 is backed by the company's Sensus Connect system with 8 speakers and 4x45W amplifier. The end result is rather surprising, as bass was strong, while treble and midtones were replicated almost perfectly. Definitely one of the best audio systems we sampled this year, by far.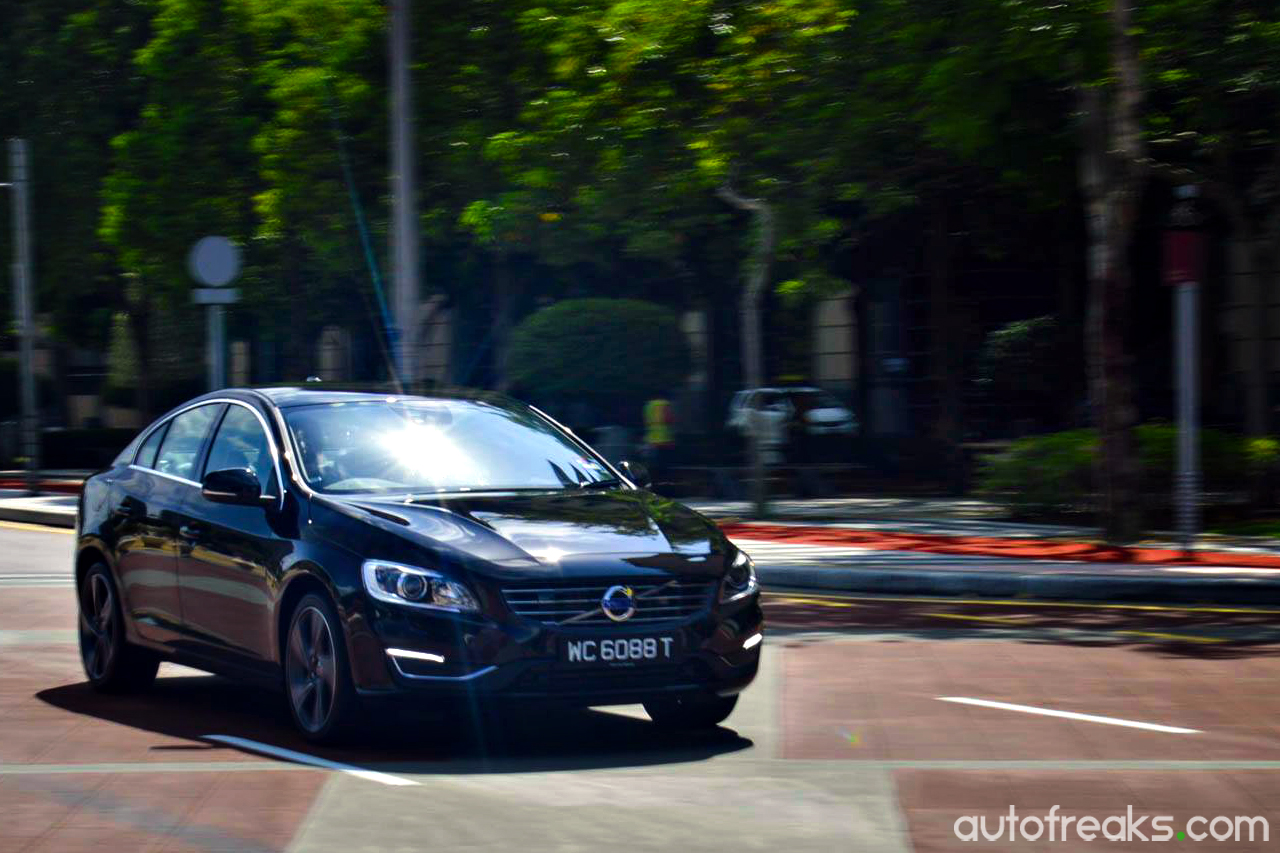 Audio quality aside, the gem of the Volvo S60 is the Drive-E engine and the performance it delivers. Gunning the car off a dead-stop, torque steer is evident, though the 0-100 km/h time of 5.9 seconds more than makes up for that. Highway acceleration is nothing short of phenomenal, as speed just builds up with ease. The S60 can accelerate to its 230 km/h top speed with little effort, and remained completely composed at these speeds.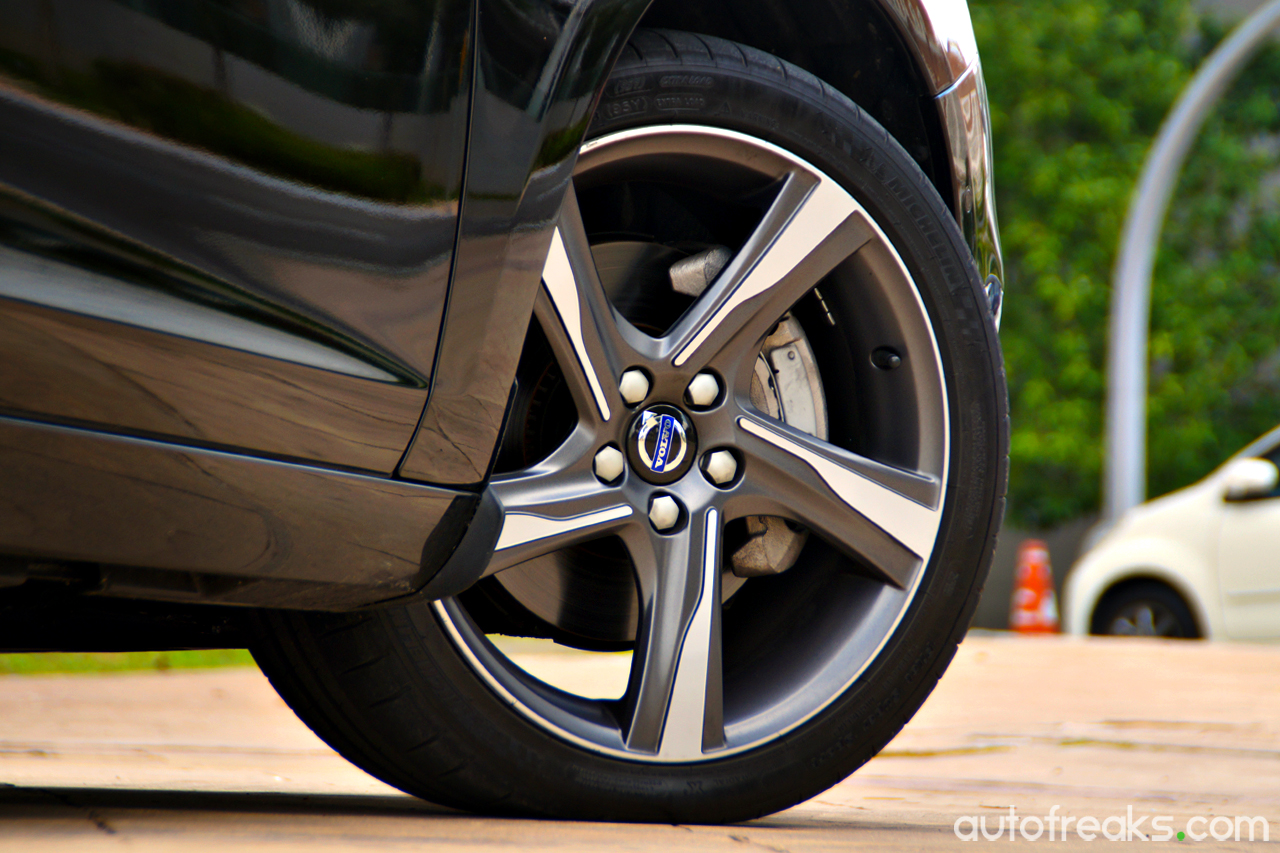 Cruising at saner speeds, the Volvo S60 rides well enough, though the optional 18-inch alloys here did result in slightly more road noise, though the shocks did a decent job of ironing out most road irregularities. While the larger alloys did lifted the S60's visual appeal, fuel consumption was far from ideal, as we recorded an average consumption of 8.6 km/L, a far cry from the 14.9 km/L Volvo claims. Maybe once the engine has broken in properly, figures would improve.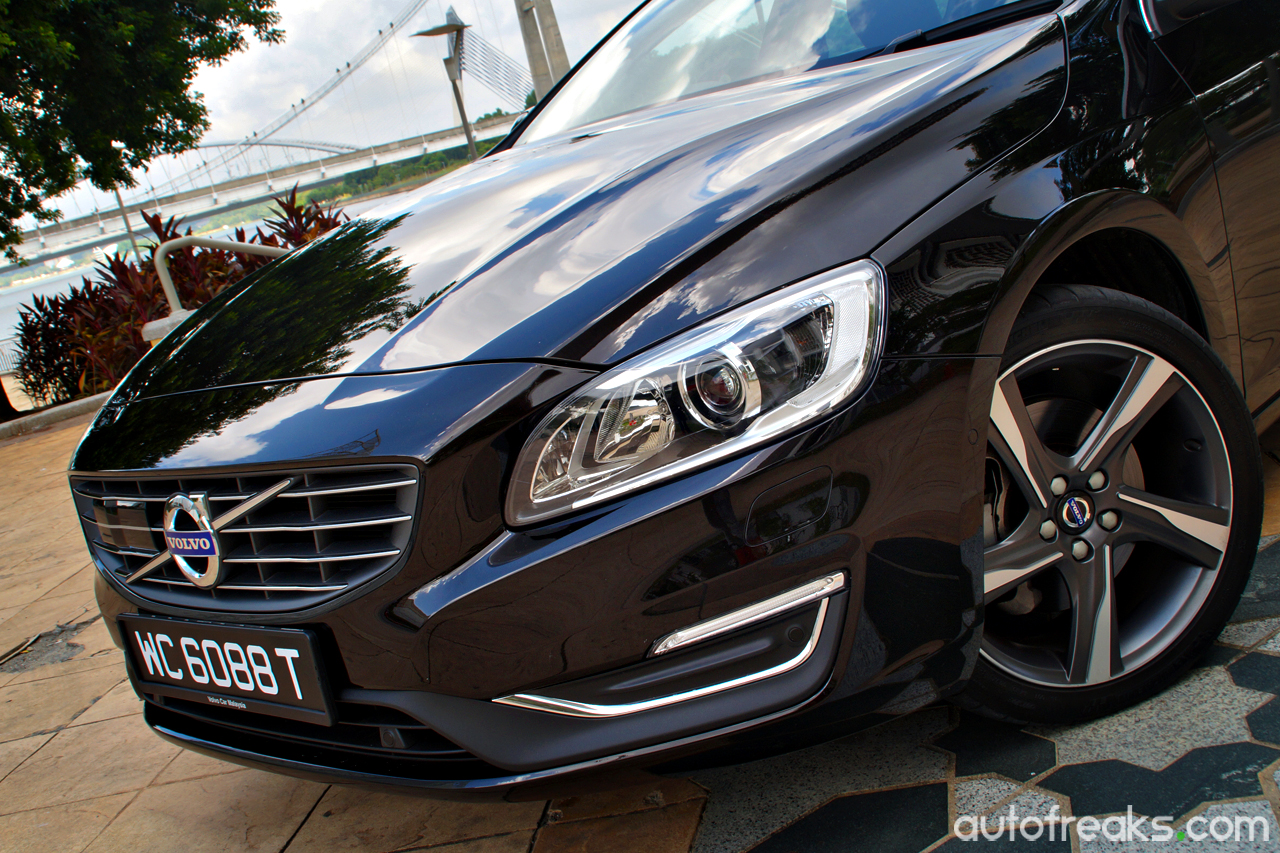 Apart from highways, the Volvo S60 also did well in curvier roads. Body roll wasn't apparent, which gave us more confidence to carry more speed into each turn. In fact, the Volvo S60 T6 has steering-mounted paddle shifters, a Performance theme plus Sports mode for when the need arises.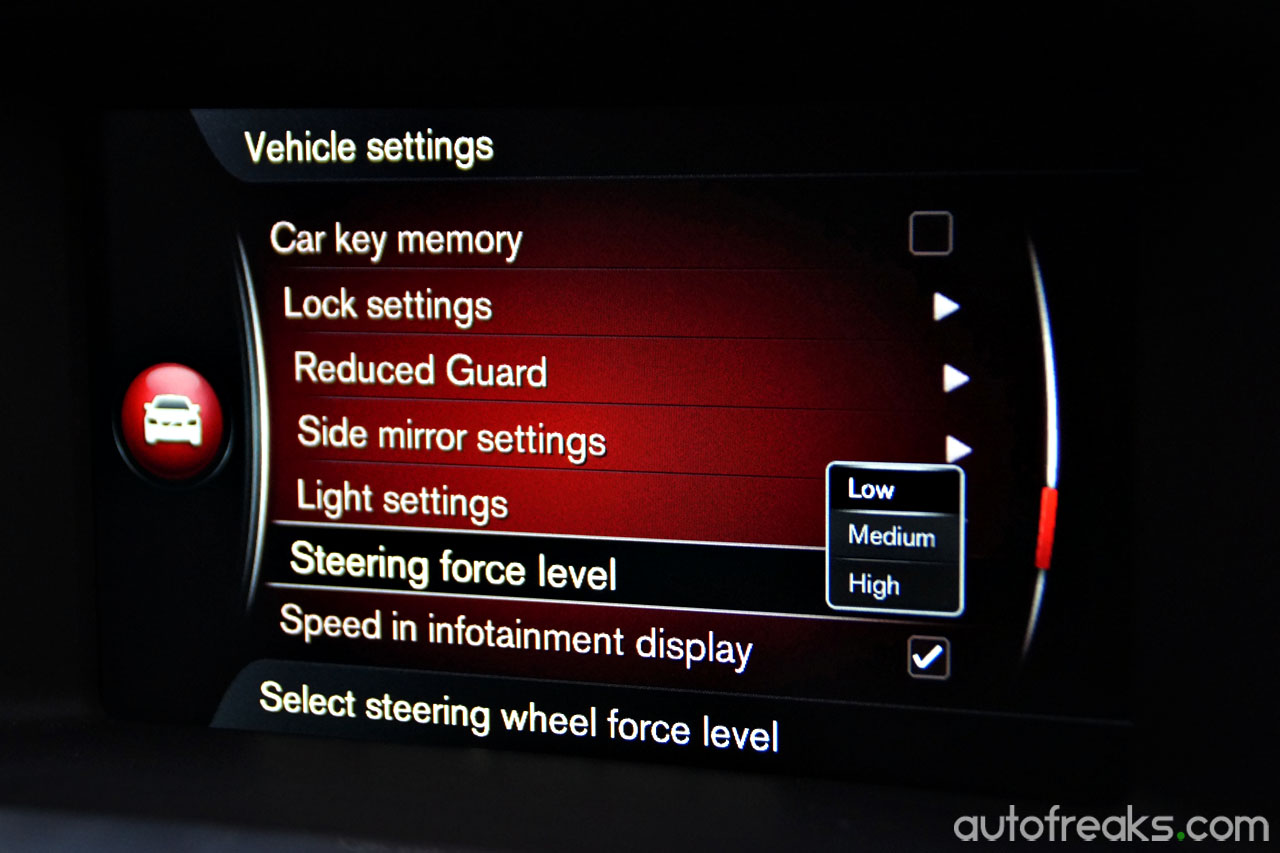 Customization options are also aplenty in the S60; steering weight can be adjusted (Low, Medium, High) and meter cluster themes can also be selected (Elegance, Eco, Performance). More personal touches, like electrically-adjustable driver seat features memory for driver seat, exterior mirror and steering weight and even climate settings.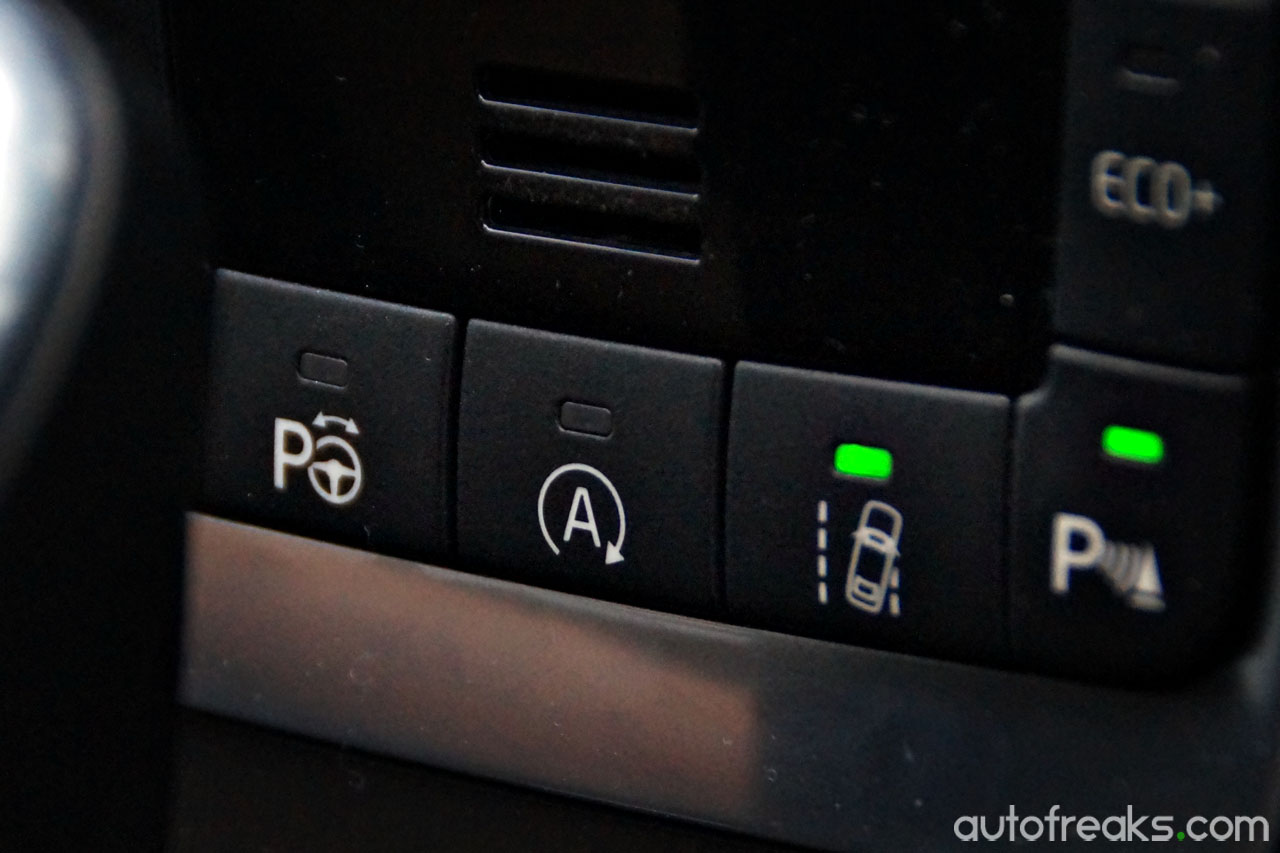 Being a Volvo, the S60 is equipped with an impressive amount of safety kit, including Adaptive Cruise Control (ACC) with Queue Assist and Distance Alert, City Safety, Collision Warning with Full Auto Brake, Pedestrian and Cyclist Detection with Full Auto Brake, Driver Alert Control (DAC), Lane Keeping Aid (LKA), Blind Spot Information System (BLIS) with Cross Traffic Alert (CTA), ESC with Advanced Stability Control, Corner Traction Control by torque vectoring and Sport Mode, Active Bending Lights (ABL), Active High Beam Control, Road Sign Information (RSI), ABS, EBD, Brake Assist (BA), Park assist with Park Assist Pilot (Automatic parallel parking), Side Impact Protection System (SIPS), six airbags and all round seat belt pretensioners.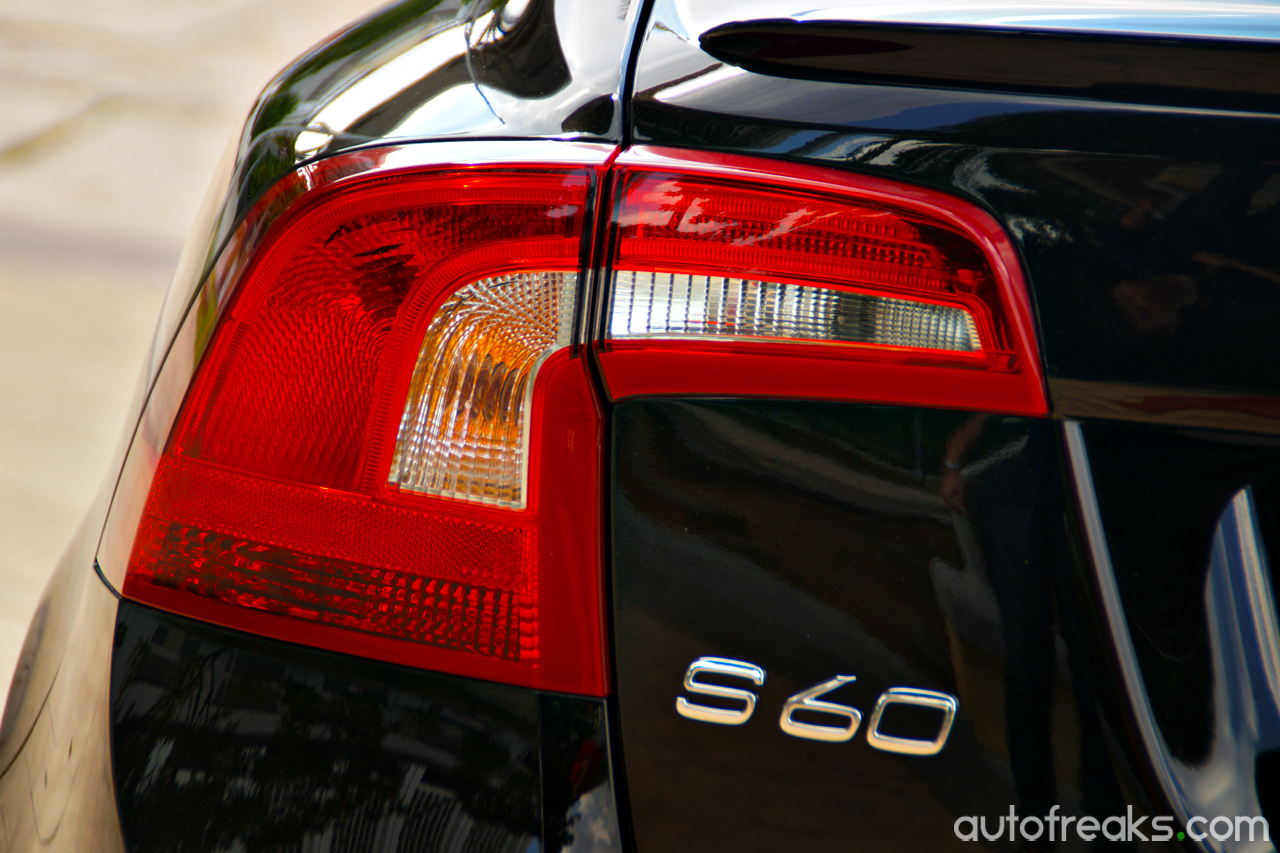 If you're looking for a compact executive sedan that encompasses both performance and safety, the Volvo S60 T6 ticks all the right boxes. At the time of writing, Volvo Car Malaysia is offering the S60 T6 for just RM280,888 (OTR without insurance), which we feel is incredible value. Now, if only VCM brought in Polestar-enhanced models…
Chris Wee says….
It's a Volvo sedan that does the century sprint in 5.9sec. Be afraid, be very afraid…. – CW.
In Detail: Volvo S60 T6
Price: RM280,888 (OTR w/o insurance)
Engine: 2.0-L inline-4 transverse
Horsepower: 306 hp @ 5,700 rpm
Torque: 400 Nm @ 2,100 rpm – 4,800 rpm
Transmission: 8 speed Geartronic automatic
Top Speed: 230 km/h
0-100 km/h: 5.9 seconds
Panning shots courtesy of Ken Ng
Volvo S60 T6 Photo Gallery