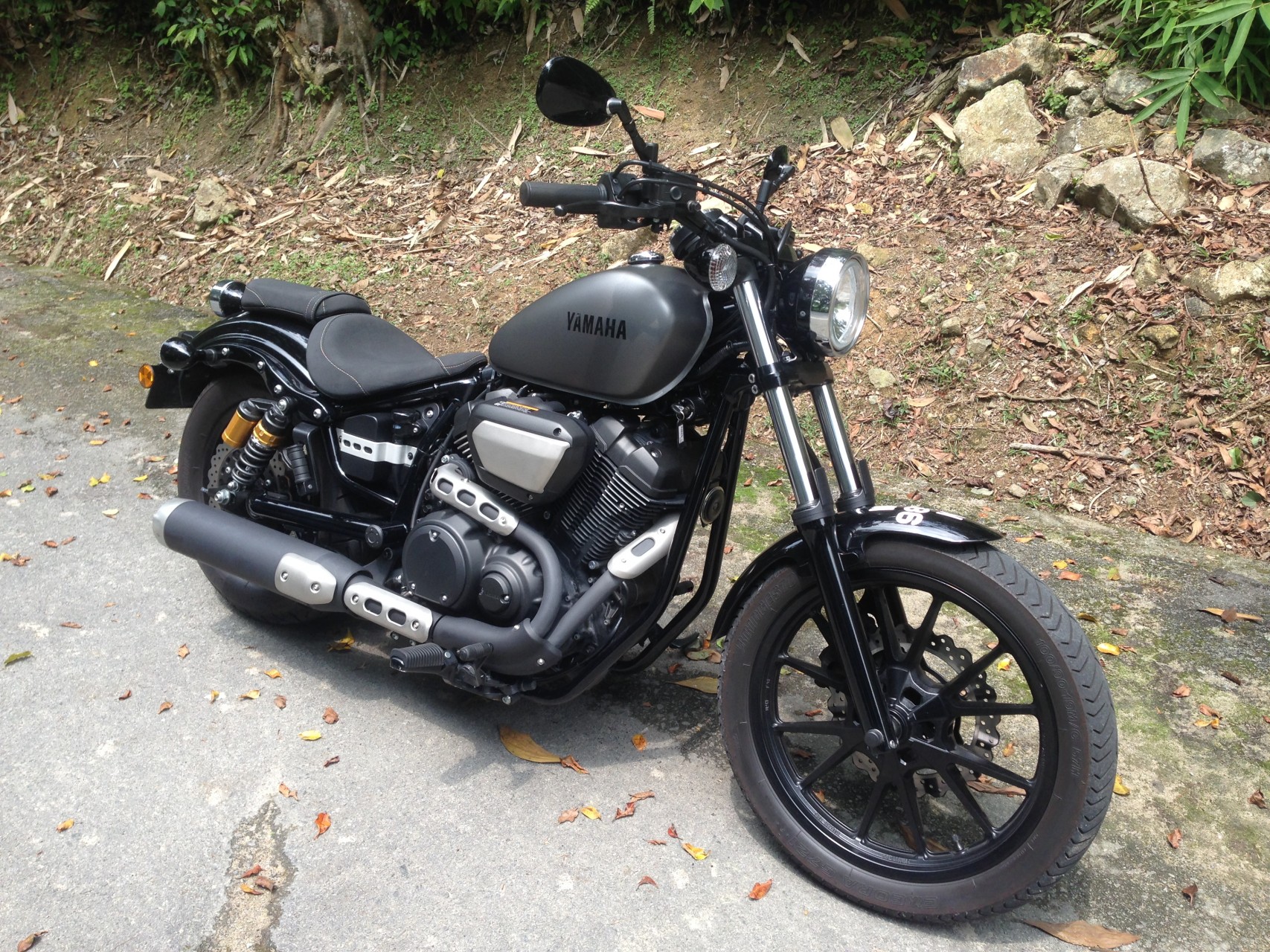 ADVERTISEMENT
Every once in a while a bike comes along that makes you question your decision to never buy a new motorcycle ever again (price being the most deterring factor) and/or makes you wonder if it's time to get back into the saddle after a long hiatus from the biking scene. The new Yamaha Bolt launched recently is such a bike…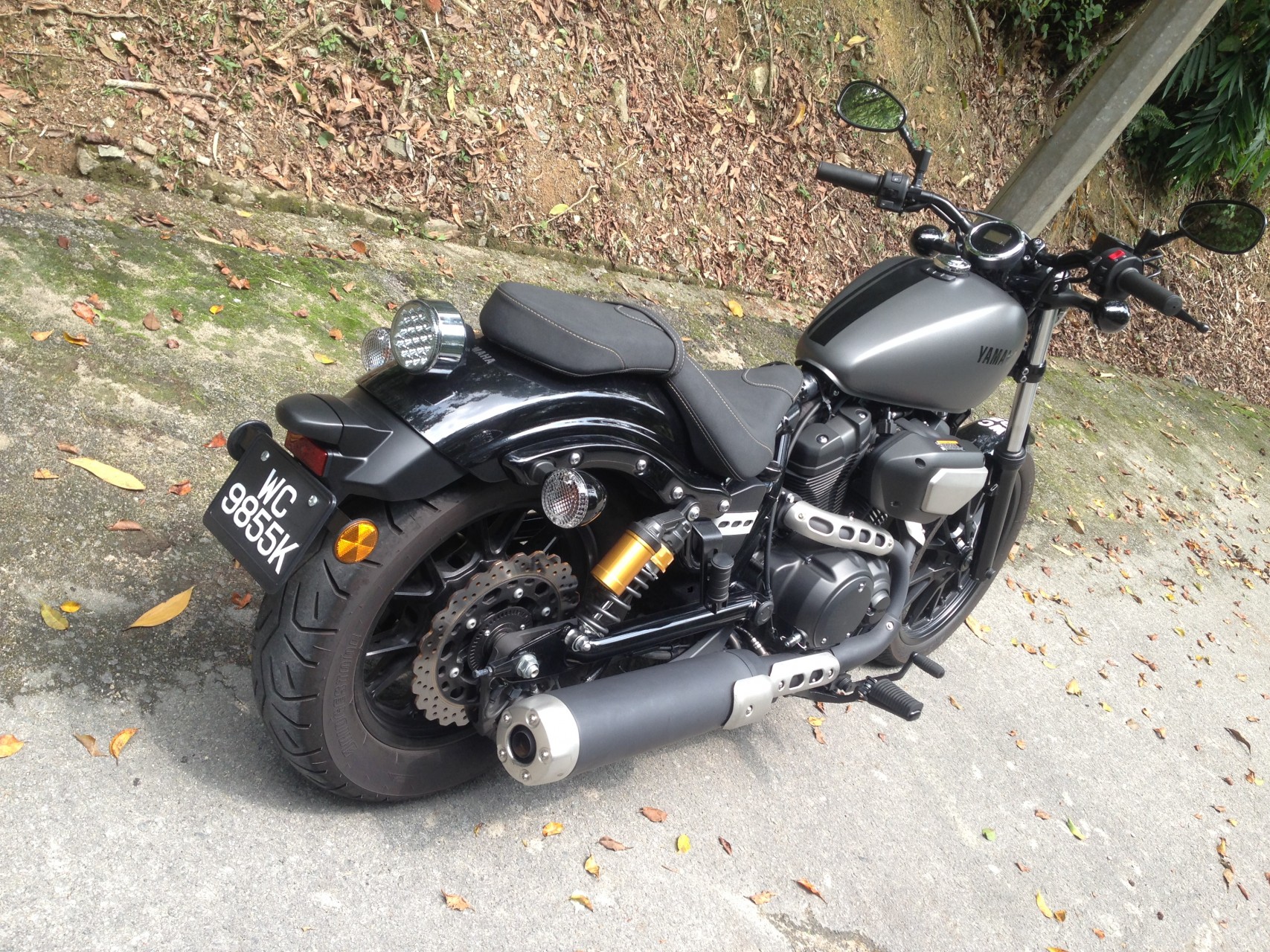 Now there was a time during my biking life where the most important aspect of any bike I owned was nothing more than speed and reliability. I've had my fair share of really fast bikes, graduating from crazy pocket-rocket 2-strokes to massively-grunty, large-capacity 4-strokes. In fact I can still remember my last 'speed-king' of a bike was a Kawasaki ZZR1100. Damn that thing was quick. But that all changed in the last decade or so, when I realised that outright speed was actually the antithesis of what true biking is all about.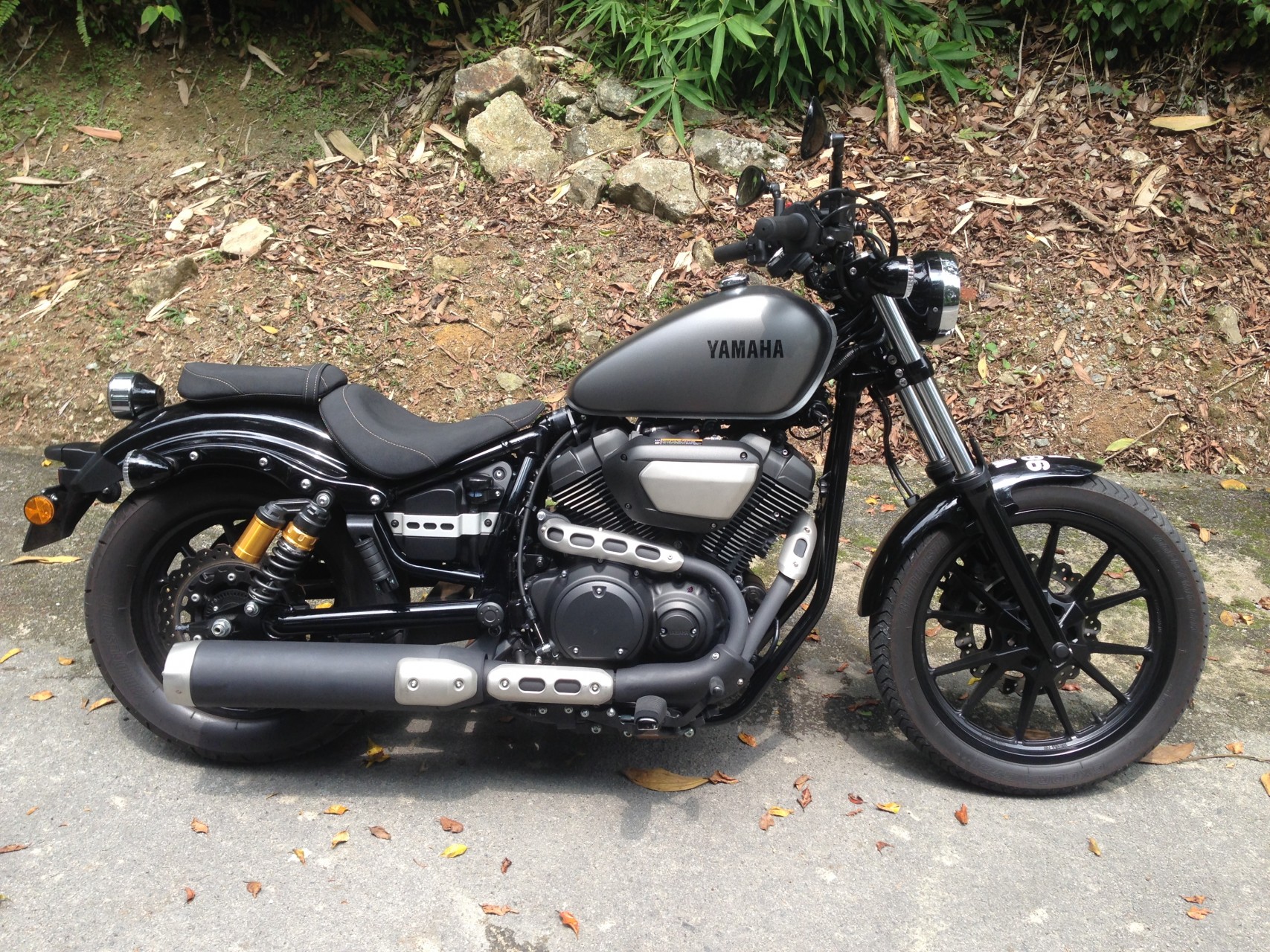 Think of it this way; when you're riding hell-for-leather, all your concentration is taken-up simply by not getting killed. There's no way to enjoy a ride this way, all the sights are a blur, all the sounds are wind-noise and all the smells are gone; just breathe, hold-on and stay alive. That's no way to enjoy a ride. This actually leads me very nicely to the new Bolt.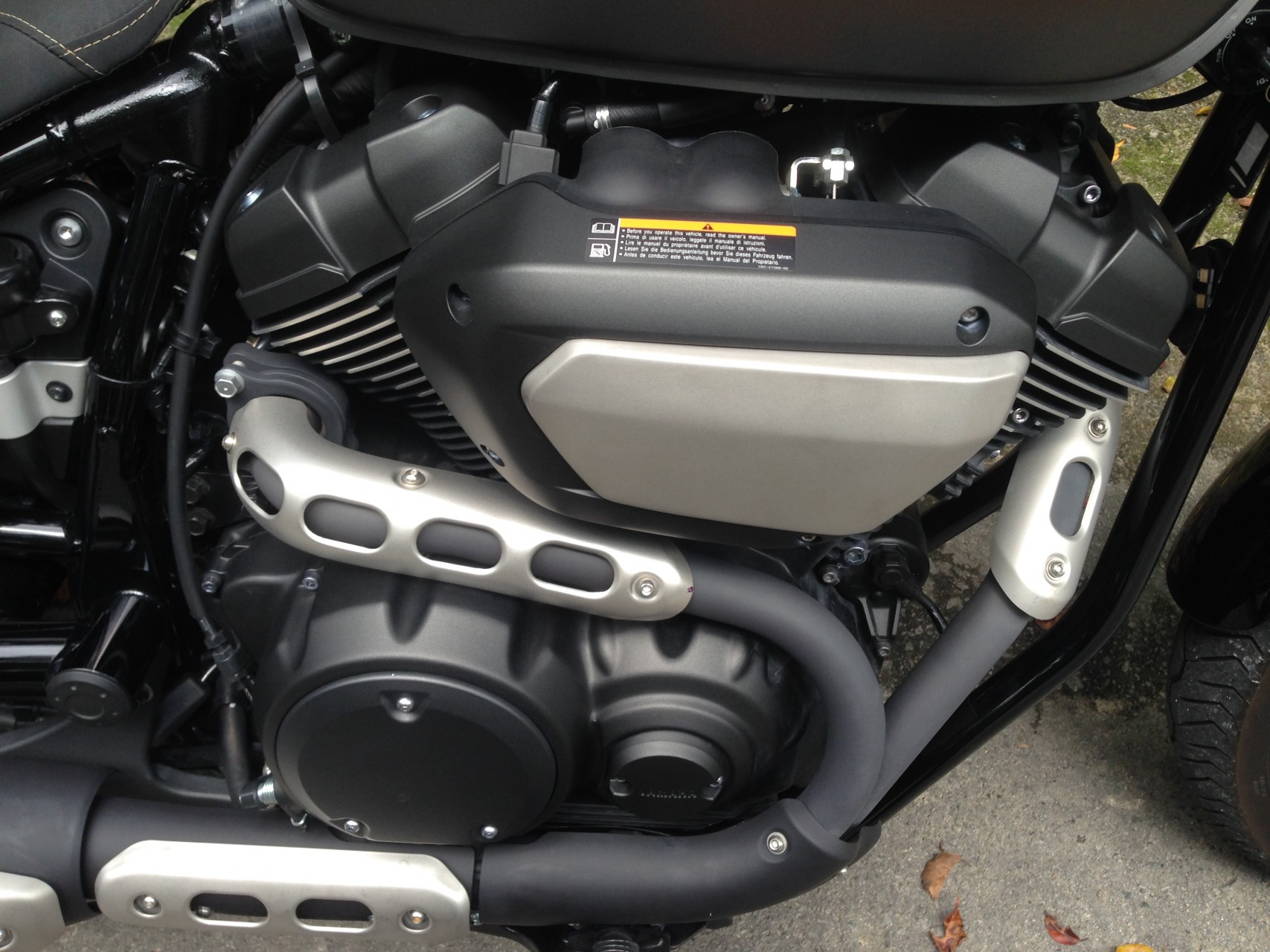 Introduced by Hong Leong Yamaha a few months ago, and first reviewed for AF by Alex Wong, at about RM52k OTR, the XV950R is probably the cheapest 'litre-class' new bike out there, give or take 50cc or so. It's also a new class of bike for Yamaha, it's their first 'Bobber'. A Bobber is actually a cross between a cruisier and a 'naked' bike, more closely related to a Streetfighter and a Café-Racer. It's also one of the first OEM Bobbers out there. Streetfighters, Bobbers and Café-Racers were all actually 'owner self-mods' at one time, and bike manufacturers soon caught on to this trend.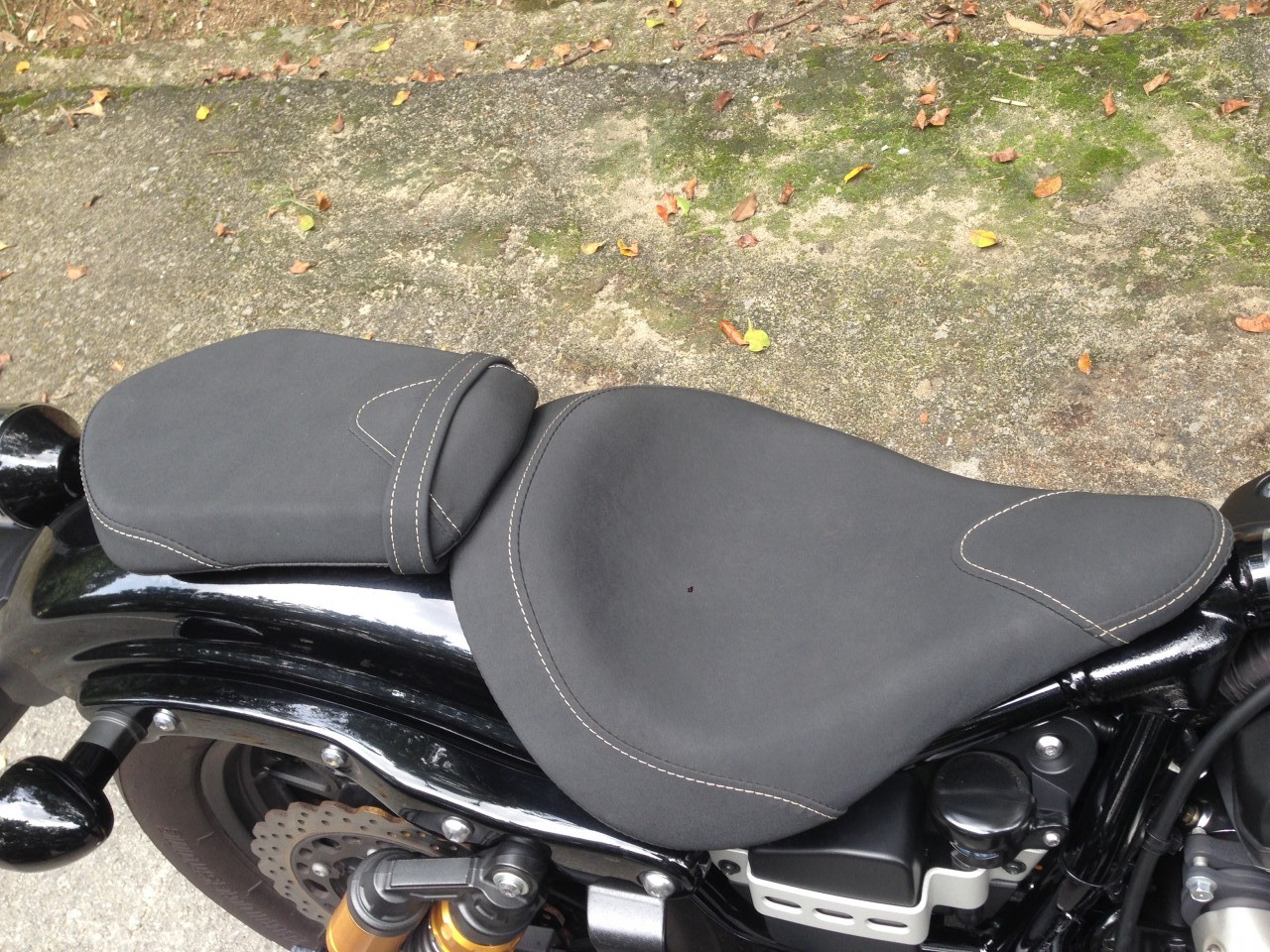 One of the best things about the Bolt is its amazing riding comfort. Bar none, this is one of the most comfortable bikes I've tested in recent memory. The riding position is upright, the seat is well-padded and the handle-bar position is spot-on. Theoretically, you could cruise all-day, or till the tank runs dry with no discomfort.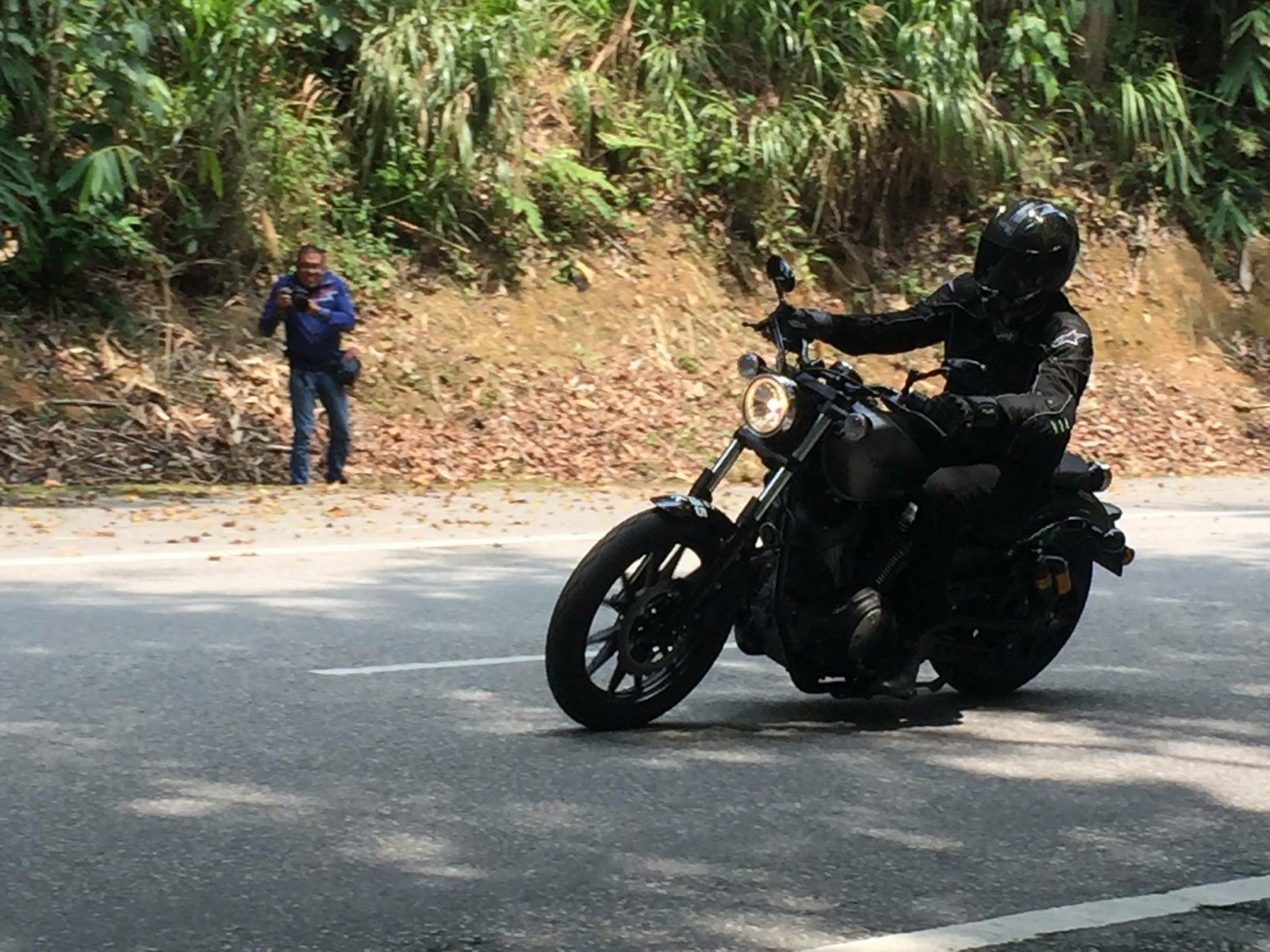 Power from the 942cc V-twin 4-stroke engine is rated at 52bhp and 80Nm of torque. Earth-shattering figures they may not be, but it's more than adequate to keep the Bolt going at a very decent clip. As expected though, there is a bit of vibration from the handlebars at speeds above 140kmh, but at cruising-speed, the belt-driven Bolt is quiet (maybe a bit too quiet), smooth and refined.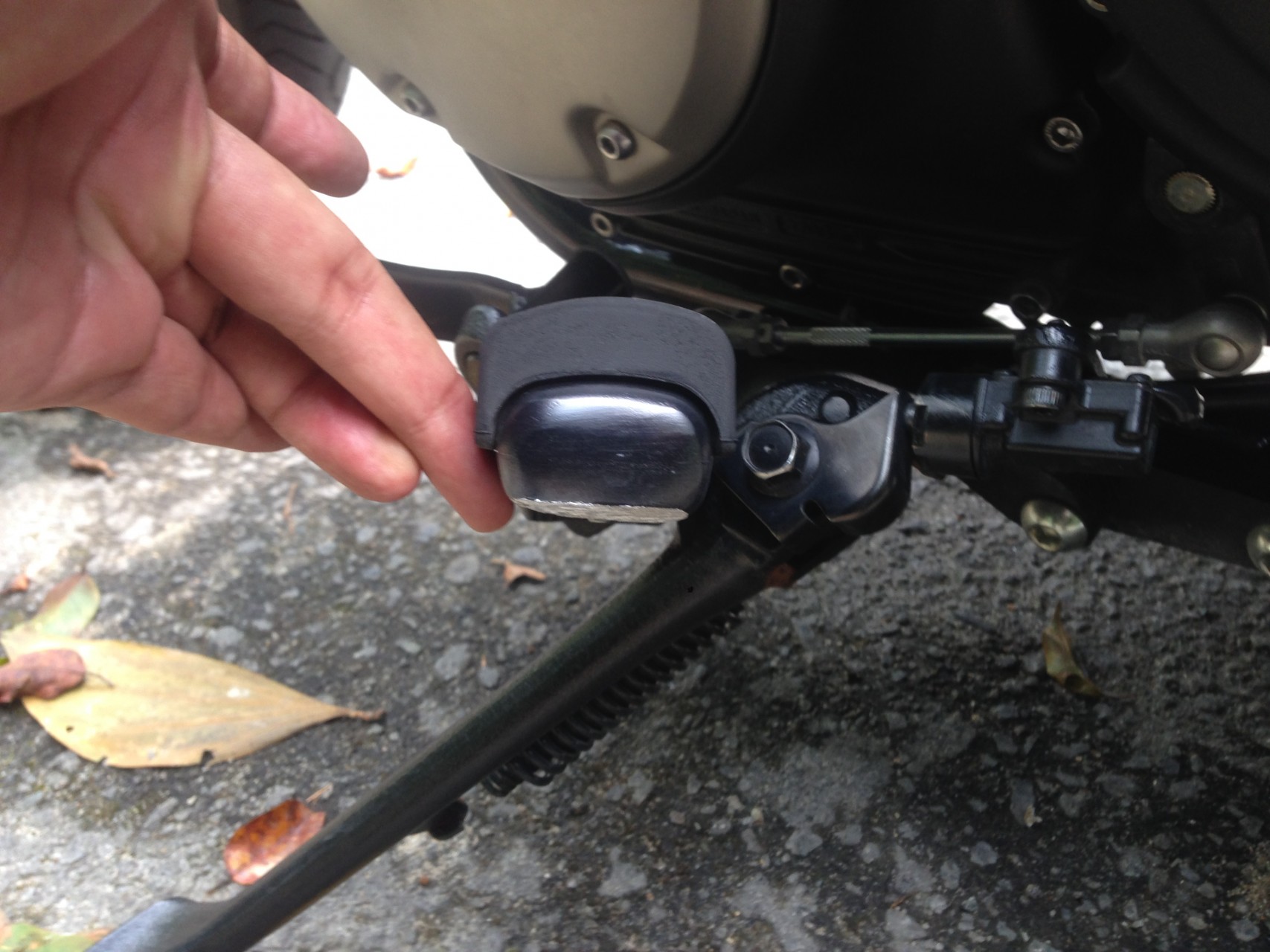 Unfortunately, there are a few shortcomings, and one of them is a severe lack of ground/cornering-clearance. Even in the mildest of corners, the foot-pegs will touch down, (above) so all those other local Bolt reviews out there showing-off photos of sparks flying-off the pegs ain't no big thing, it happens all the time even heading down to the local 7-11. My other gripe is the instrument cluster below.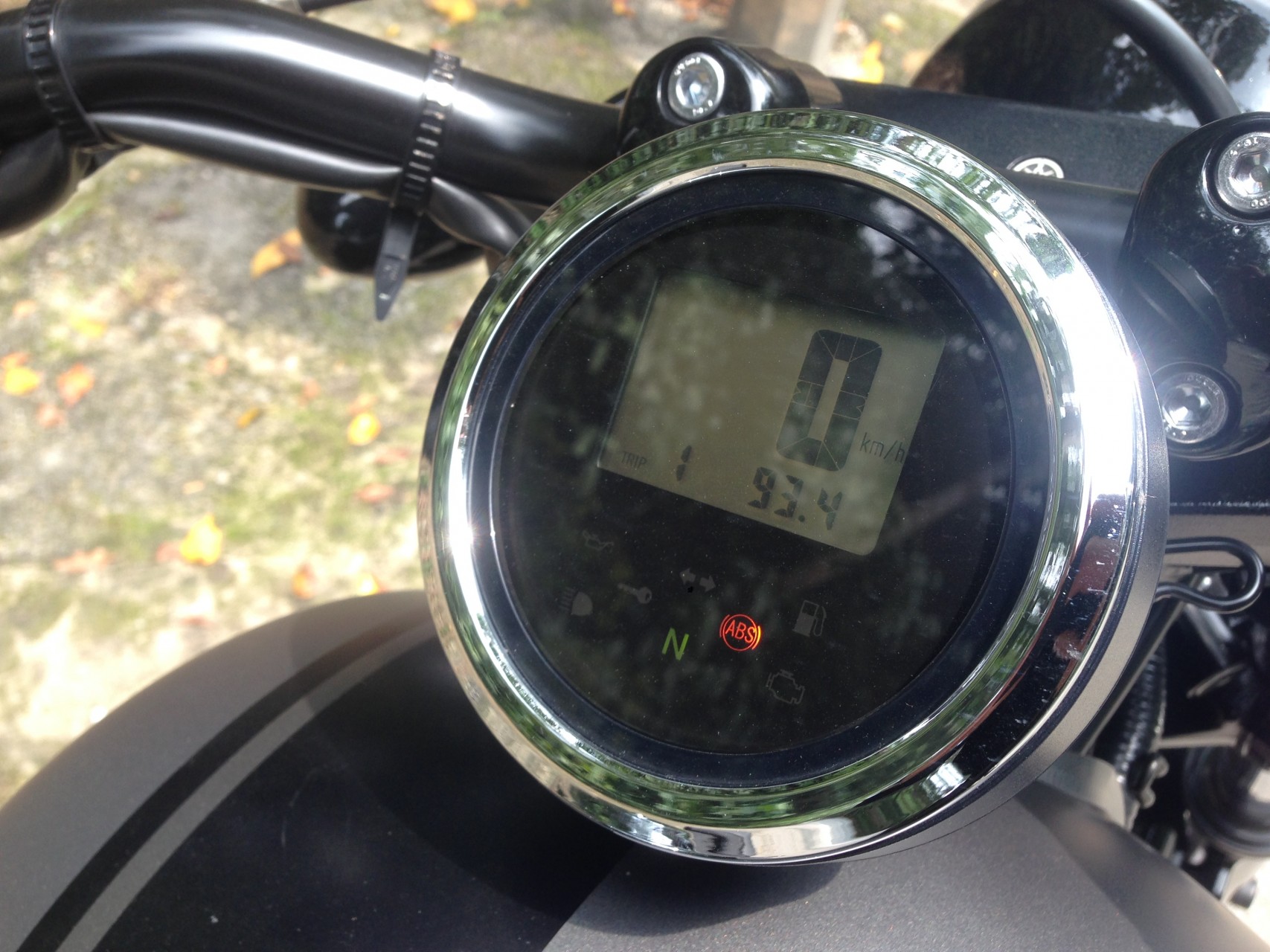 I've no idea who designed it but it's hopeless. The warning lights and signal-light indicators are way too small, and the digital speedo takes up too much space. Space that could have been used for a tacho. There's also no fuel-gauge, something that I feel should be OEM on any bike. But what you do get is a 'kilometer countdown' once the low-fuel warning-light comes on. The thing is, you have about 7km once that happens before the tank runs dry.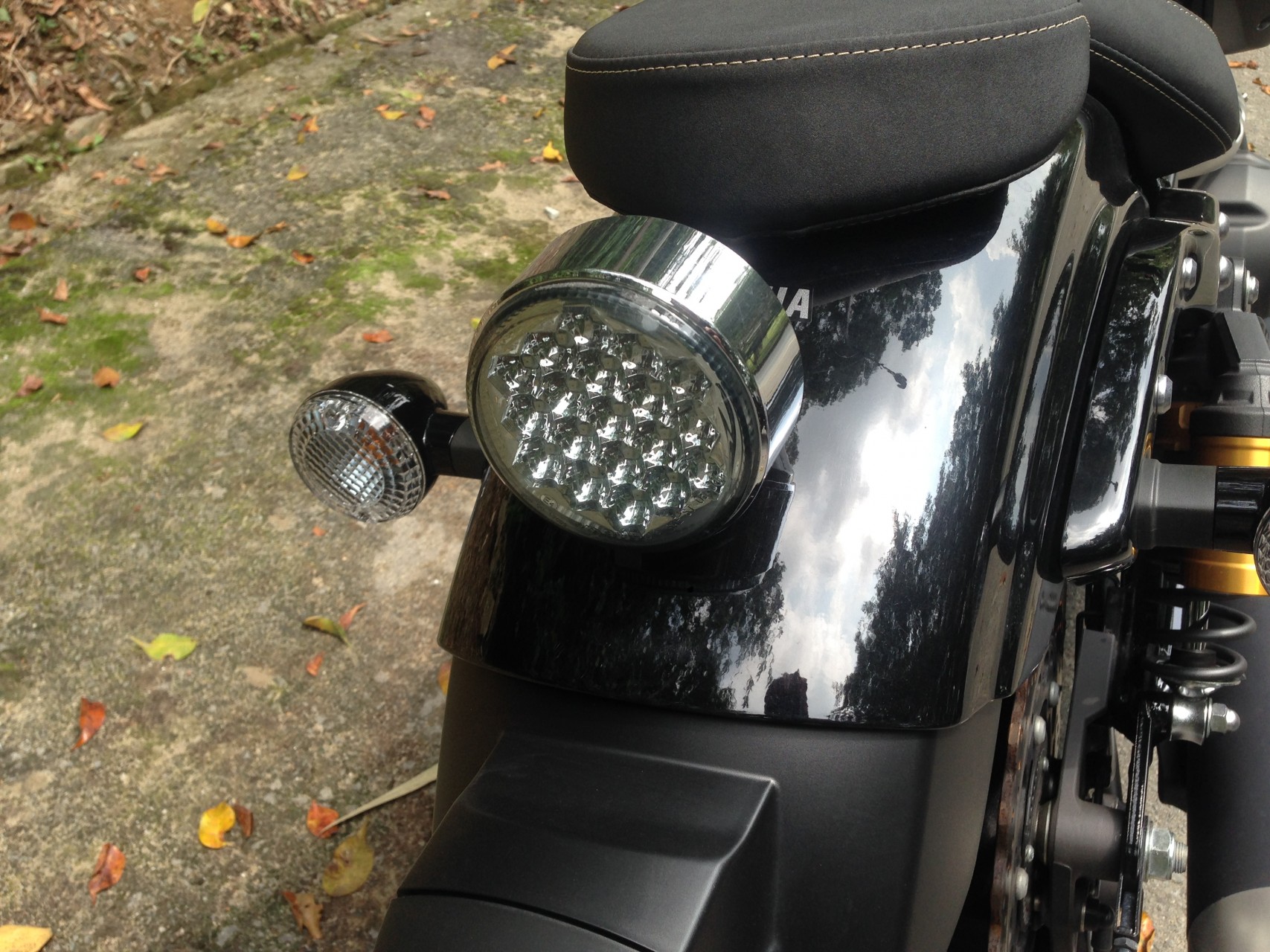 Aesthetically there's no faulting the Bolt, it looks really good even in stock-standard form, apart from a rather cheap-ish looking LED rear-light cluster (above). It's bright yes, but it looks like something from the discount bin of a car-accessory shop. Thankfully there's a slew of original after-market accessories for the Bolt, one of which should be saddle-bags if you're planning any long-distance riding. Actually it's a given that you're gonna take this bike out of town because it absolutely excels on long rides. And if you get tired of its looks, there's much accomplish, insofar as accessorizing the Bolt is concerned, because HLY has a bunch of OEM accessories for this bike.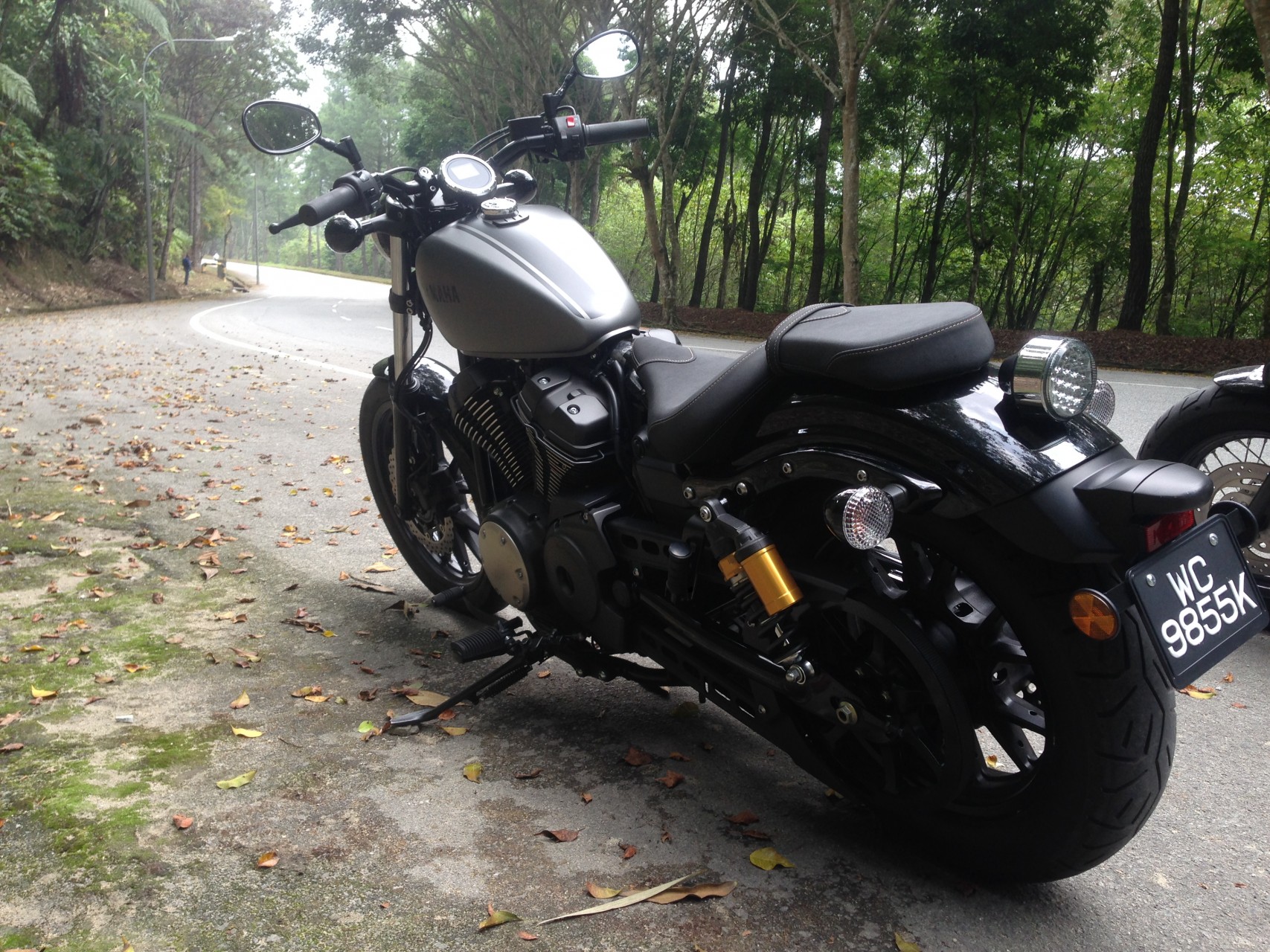 All in all though, I thoroughly enjoyed riding the Bolt for a week. It reminded me of more carefree days of biking, when we weren't all in such a rush. It's the perfect bike for weekend rides, and it's the perfect bike for anyone looking to get back into the scene. Oh yeah I almost forgot, there's also a limited-edition model which looks amazing! (below).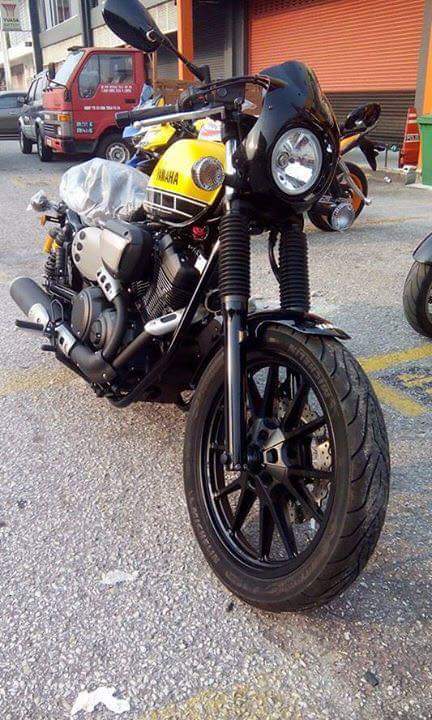 Easy to ride, good-looking, exceptionally comfortable and torquey enough to keep things interesting, it really is the bike you've been waiting for. And it's a brand new 2016 950cc CBU bike for a lot less than you'd expect. It really doesn't get much better than this. – Chris Wee.
Yamaha Bolt Photo Gallery…