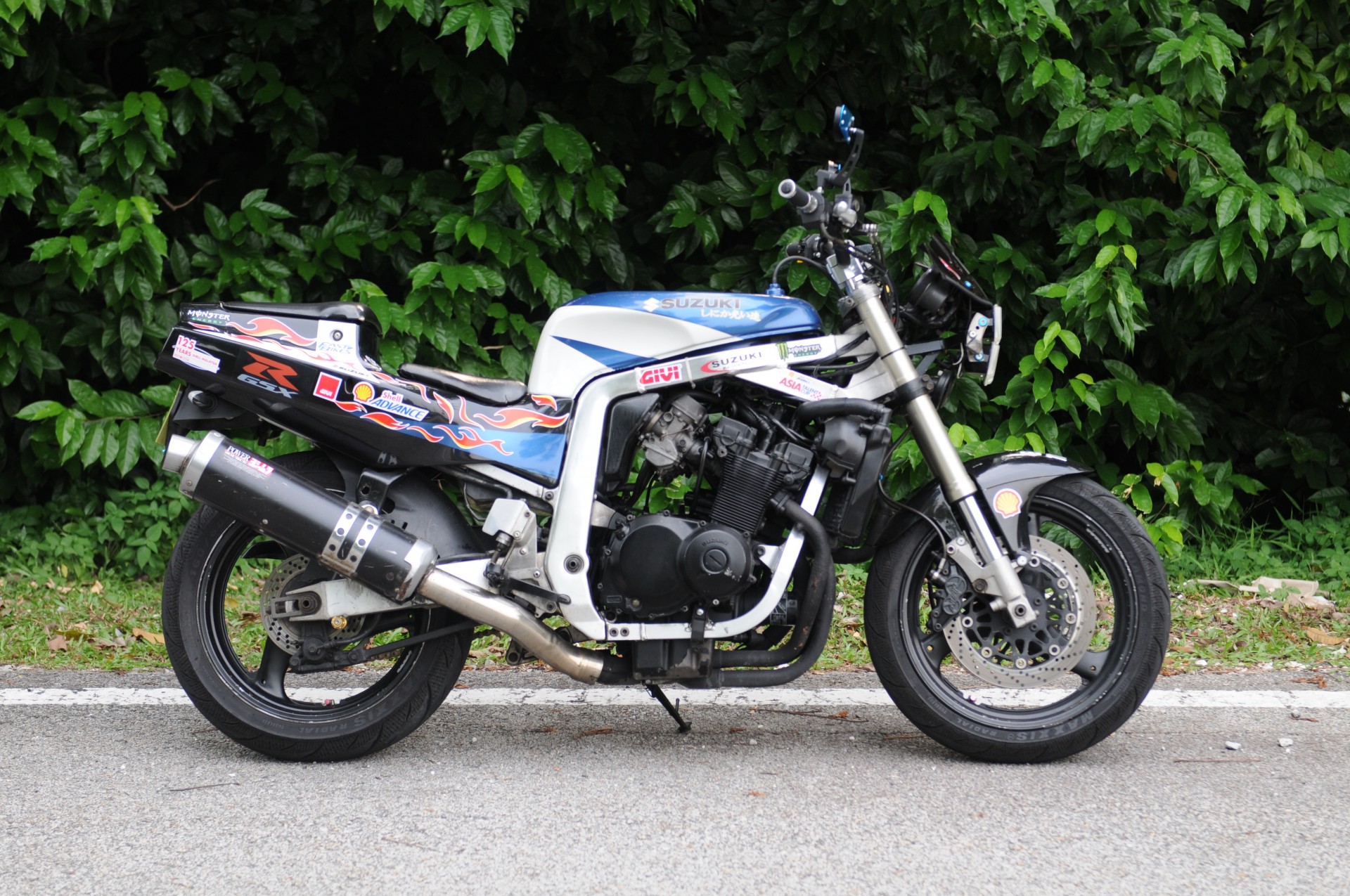 ADVERTISEMENT
I've said it a million times and I'll say it again, oil is the 'lifeblood' of your engine. Just as how humans need their blood to carry on living, your bike's engine, more than any other vehicle engine out there, needs a good oil to run at its optimum level. Our country is unique insofar as our climate is concerned; in addition to intensive heat, we also have extremely high levels of humidity, not to mention that the weather can turn on a dime, resulting in a deluge the next minute.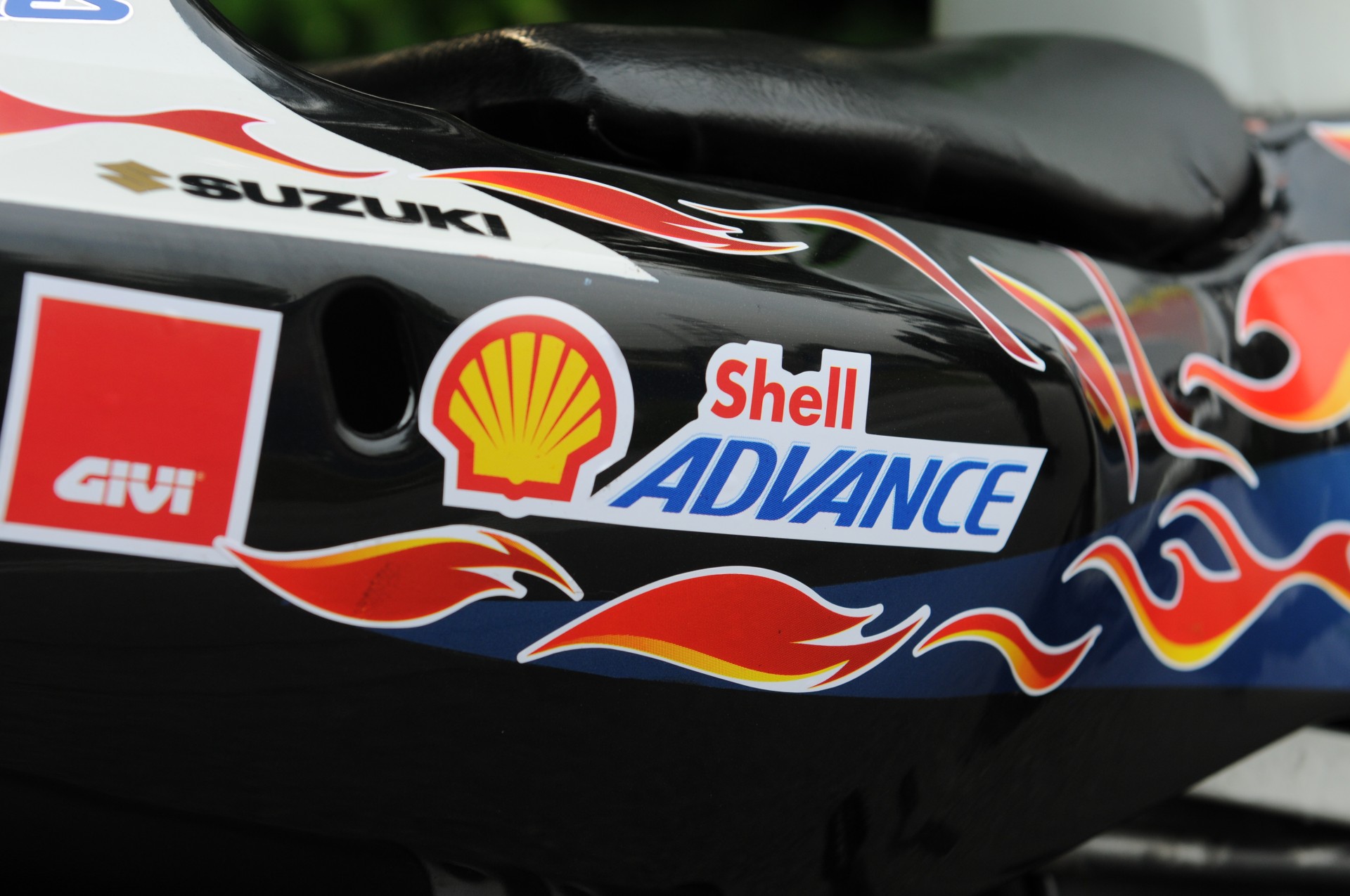 All this plays major havoc with your bike's internal engine components, for not only do they have to withstand the harsh external elements, they have to endure countless cycles and high-rpms day in and day out. Have you any idea just how bad a torture-chamber a bike engine is to oil? No, you don't. When I first heard of Shell Advance Ultra Motorcycle Oil (SAUMO) I figured it was just another bike oil, and didn't really expect it would do much for my 20-year old Suzuki GSX-R400 "Streetfighter" conversion.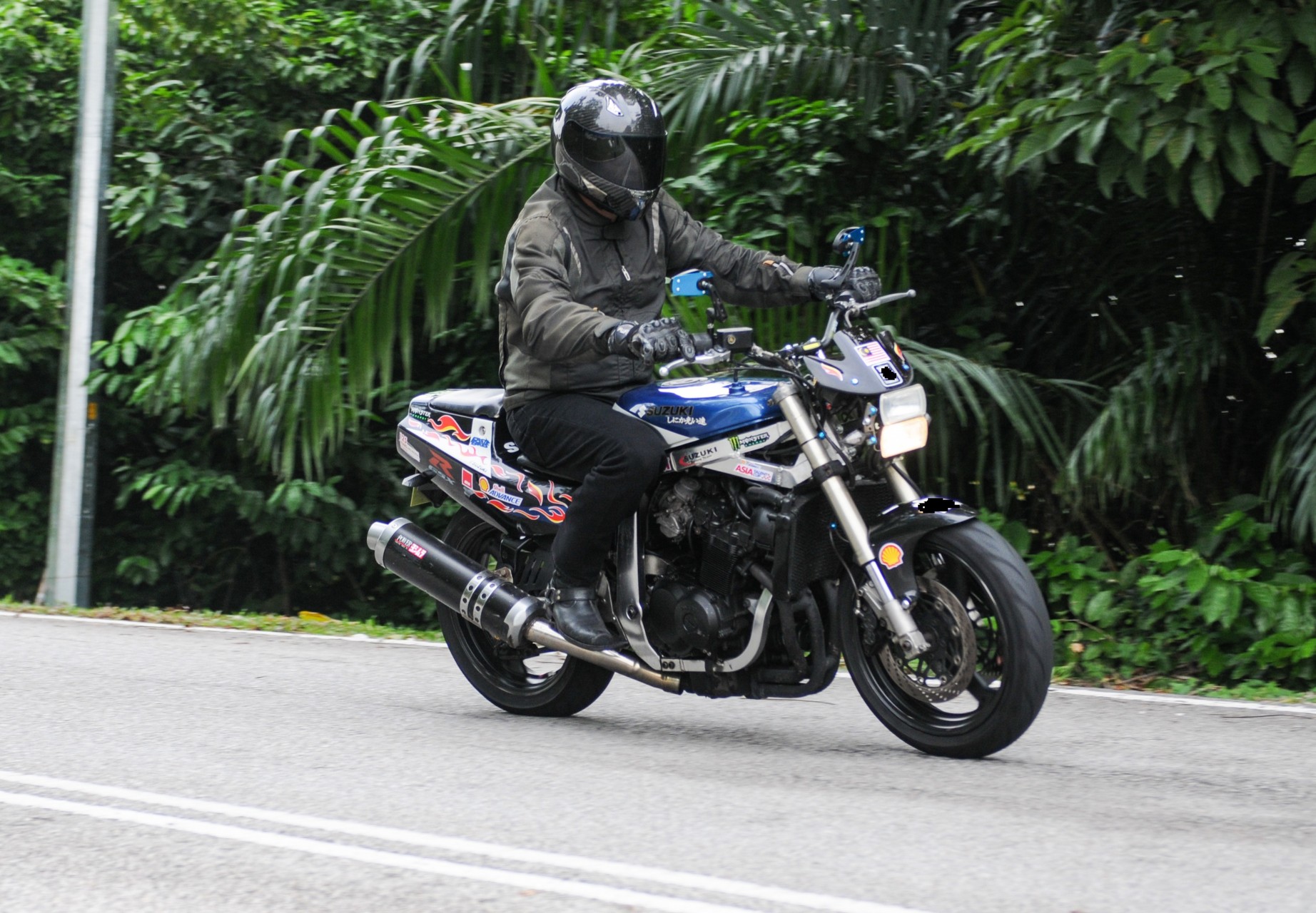 Being an old-skool bike, one thing I like about the old 'Gixxer' is that it's void of any modern-day rider aids and assistance systems. It's very much a bike built around a very famous engine, and despite being just 400cc, it's still a 4-cyl, DOHC 16-valve. There's something quite magical about 100cc's per pot, it just feels so well-balanced. It's also a brute of a bike, and I was keen to see what the new SAUMO could do.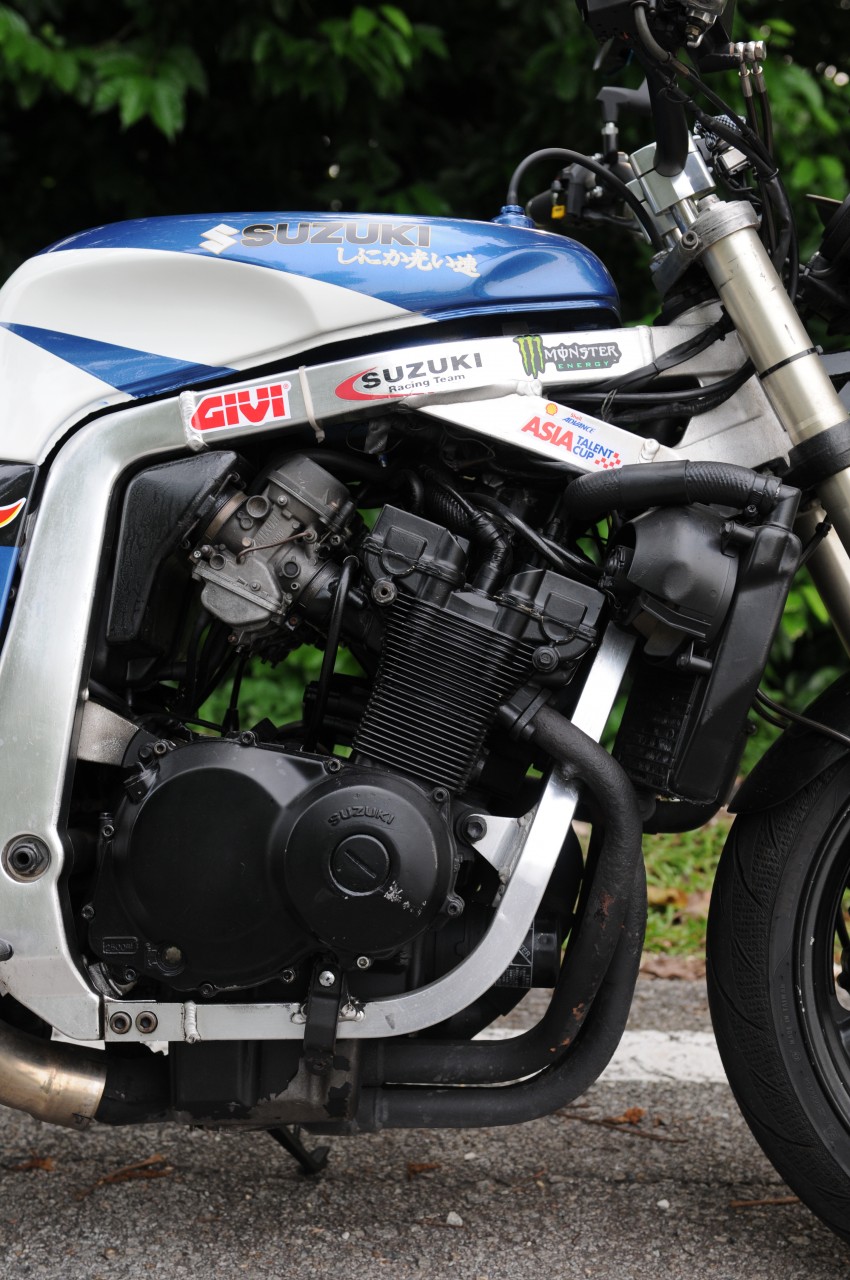 To make sure I got the best result, Shell insisted on 'flushing' the Gixxer's engine twice, with the new SAUMO. In between flushes I'd take the bike out for a blast down the road and back, just to make sure that the new oil was getting everywhere inside the engine, and properly flushing out even the smallest bits of debris and sediment from the previous oil.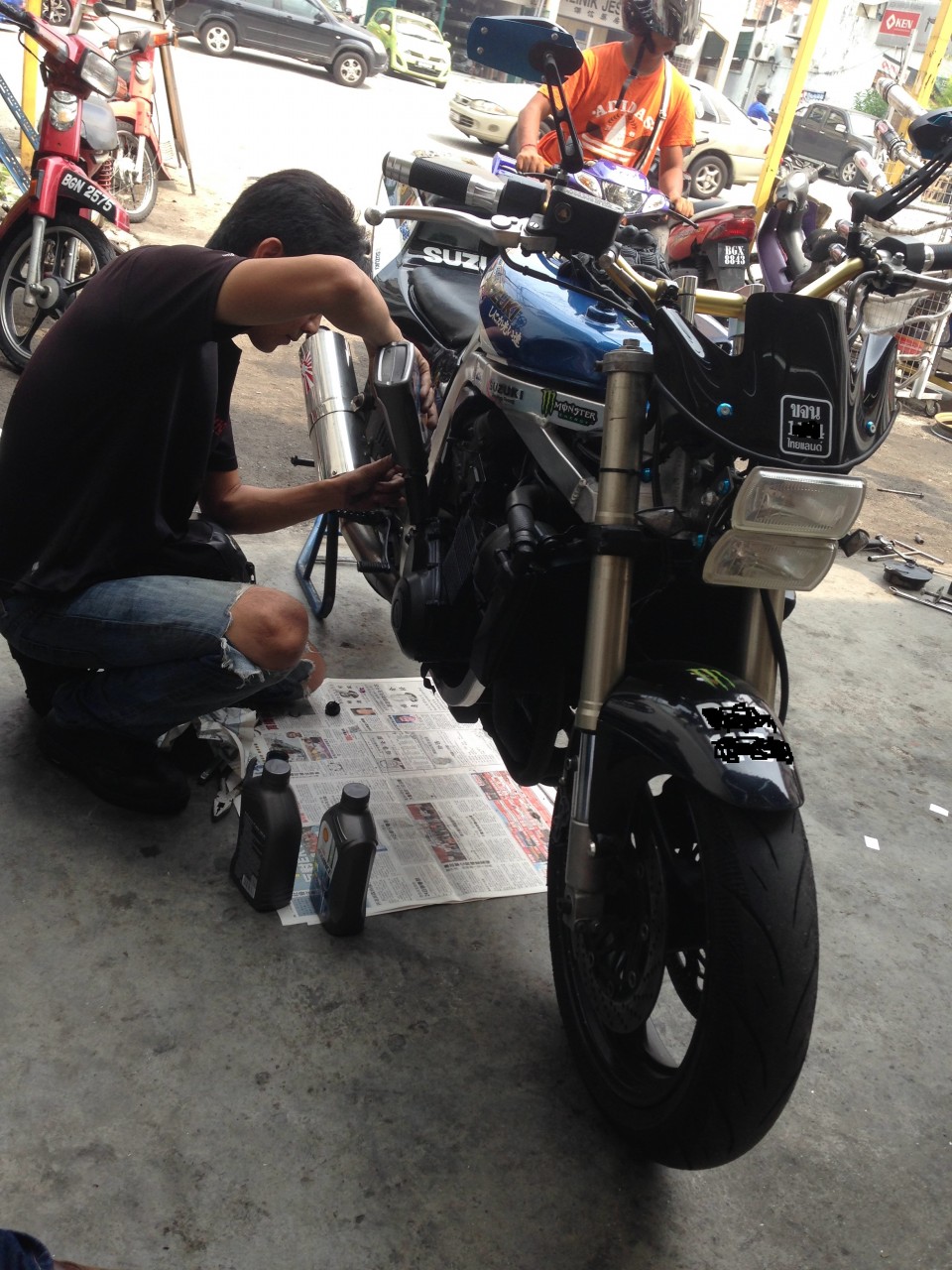 After 2 flushes, using SAUMO no less (I kept the oil from the second flush because it looked too clean and a sin to throw away), it was time to experience the difference. But first, a bit about SAUMO…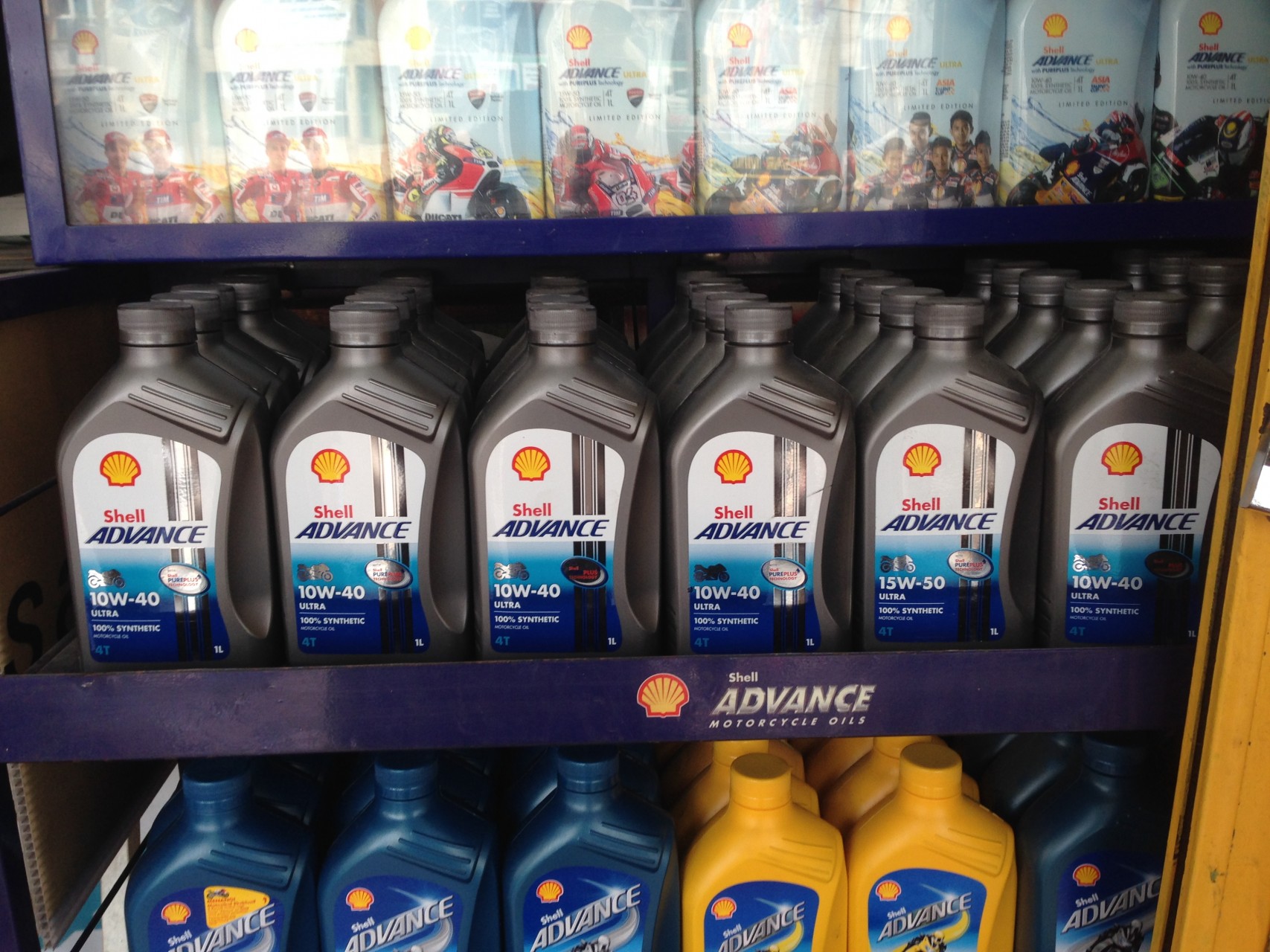 The new Shell Advance Ultra Motorcycle Oil is formulated using unique Shell PurePlus Technology (SPT), a leading-edge gas-to-liquids (GTL ) technology process that converts natural gas into base oil.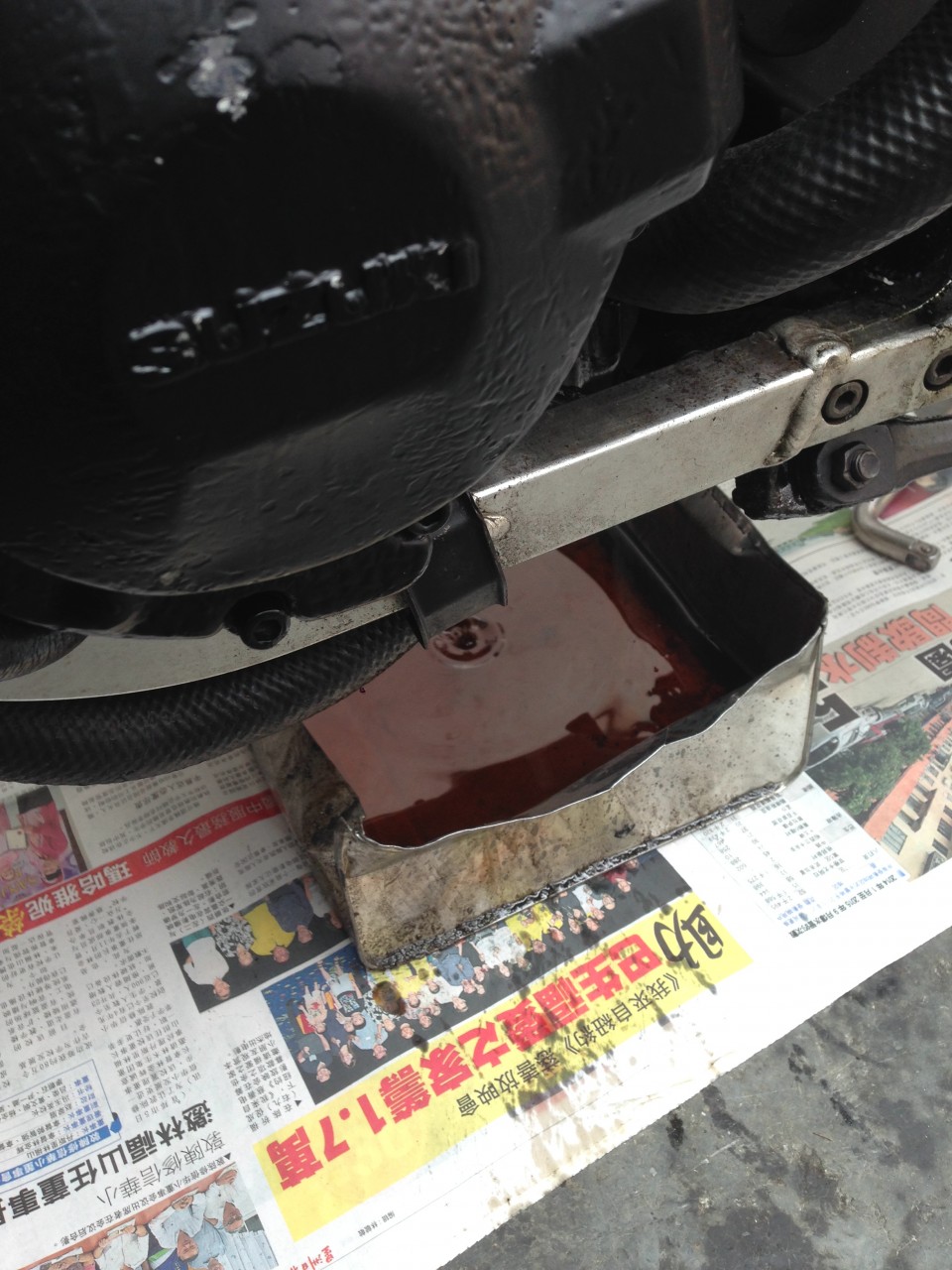 SPT provides enhanced viscosity, friction and volatility performance, and offers the opportunity to develop superior lubricants for bike engines. SPT is produced by a complex process that uses a modified Fischer-Tropsch reaction to convert natural gas into liquid hydrocarbons. The process produces a crystal-clear base oil with virtually none of the impurities found in crude oil.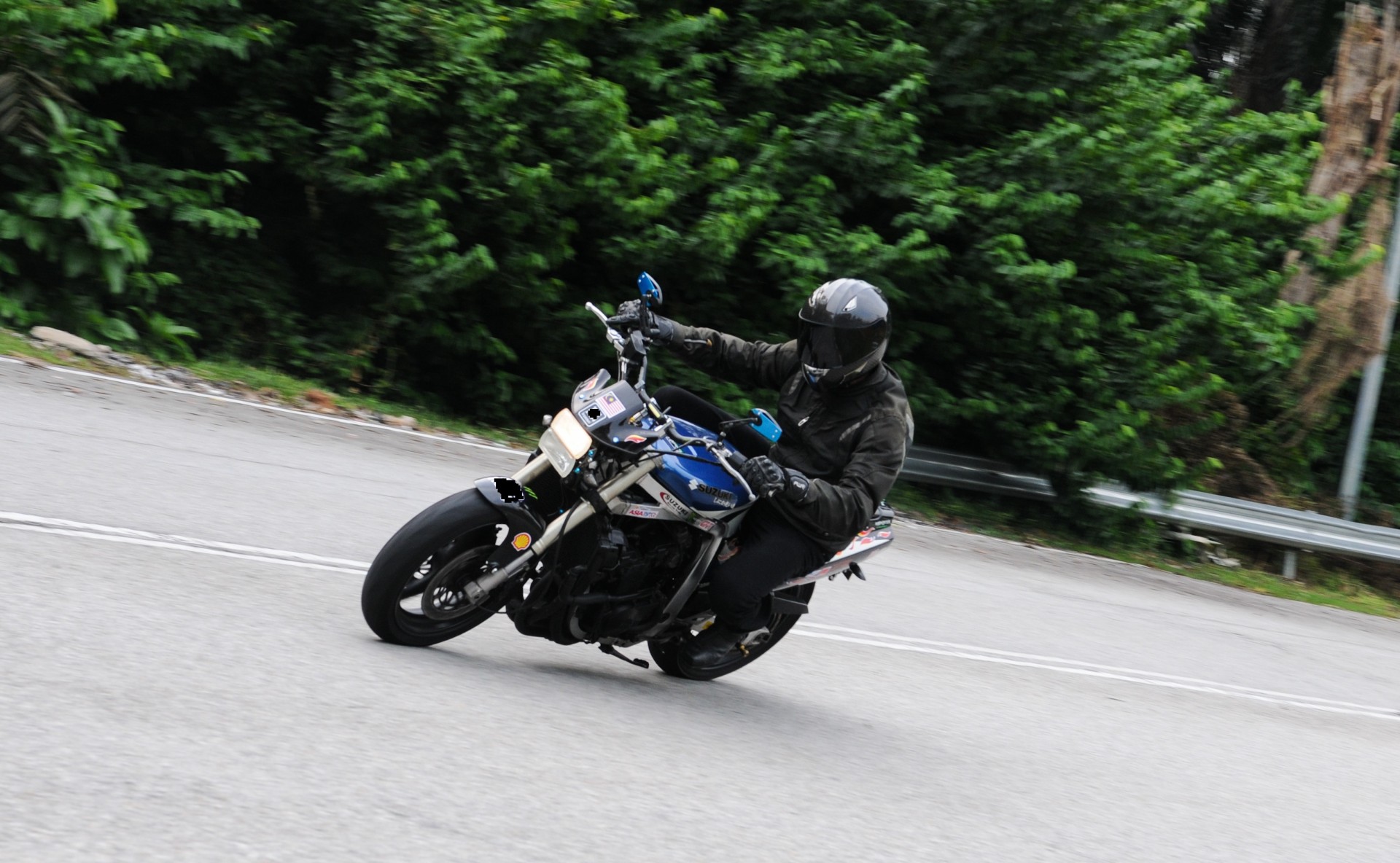 Now the real world test. I know my Gixxer400 like the back of my hand, and because it's so old and so void of those aforementioned modern-day electronic bike aids, I can tell when something is not quite right. I've honed this to a point where I can even tell if the throttle or clutch cables are starting to fray (ride-by-wire, what's that?) or if one of the front forks has sprung a leak, just from the way the bike behaves in corners.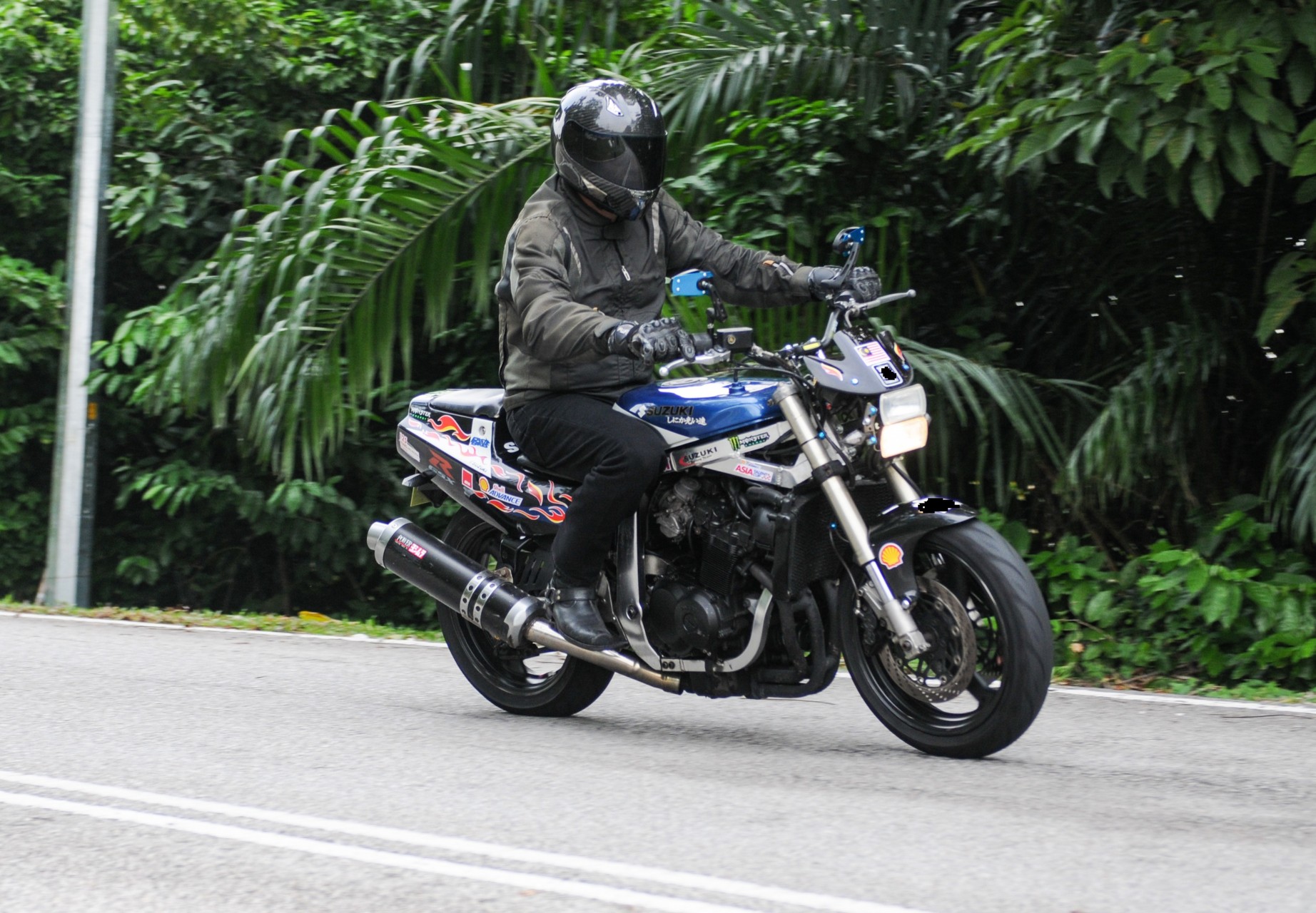 Right-off the bat one thing was apparent. The engine sounded a lot smoother, and easier to rev. Out on the open road and on the way back from the oil-change exercise, I was amazed at just how smooth the Gixxer felt. The revs were climbing a lot smoother than before, and as bullet-proof as the old Gixxer engine is, it now felt like it had been given a new lease on life. In fact, the tacho needle was jumping into redline even before I had time to upshift into a higher gear.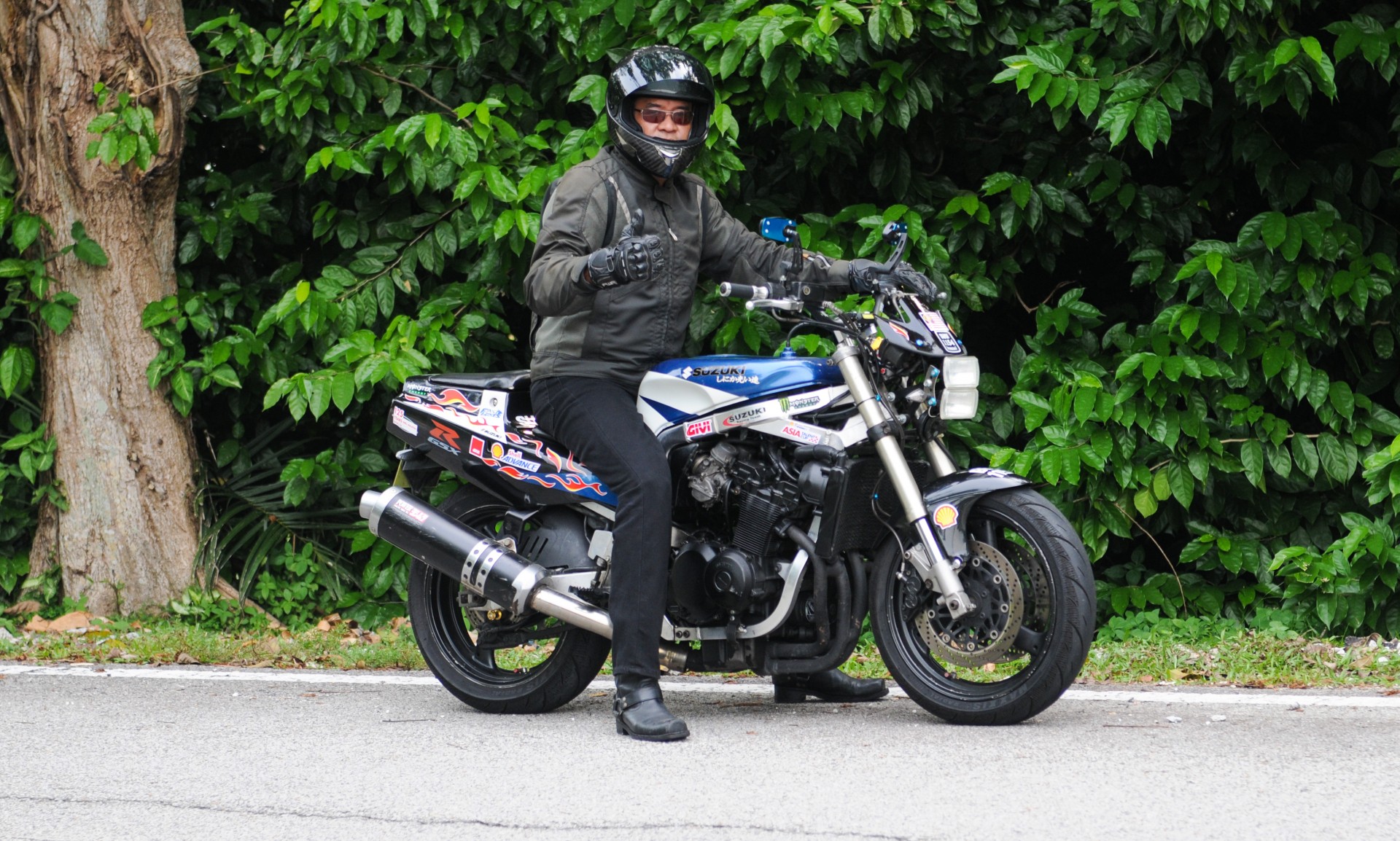 It has been about a month since I transfused the Gixxer's engine with SAUMO and the secondary benefit is that the bike even cold-starts up a lot easier in the mornings, and even during hard riding in mid-day heat seldom gets the temperature gauge needle past the halfway point. Long ago I had an auxiliary switch installed to manually activate the bike's radiator fans, but ever since this oil went in, I've not had to use them. The engine runs smoother, faster and cooler. That's as real-world as it gets.
I was so impressed with SAUMO, that I even transfused the oil in my SYM200 scooter with it, using the Shell Advance AX5 Scooter Oil, and remarkably the results are the same. The temperature is always stable and never goes past one bar on the digital readout. Previously the norm was 2 bars, and sometimes 3 bars in downtown start/stop traffic. It has not gone past one bar in any situation since using SAUMO. An additional benefit, my top-speed on the SYM has improved by 10kmh, and its mileage has improved by 20km per full tank (real world test based on combined highway riding and town commuting).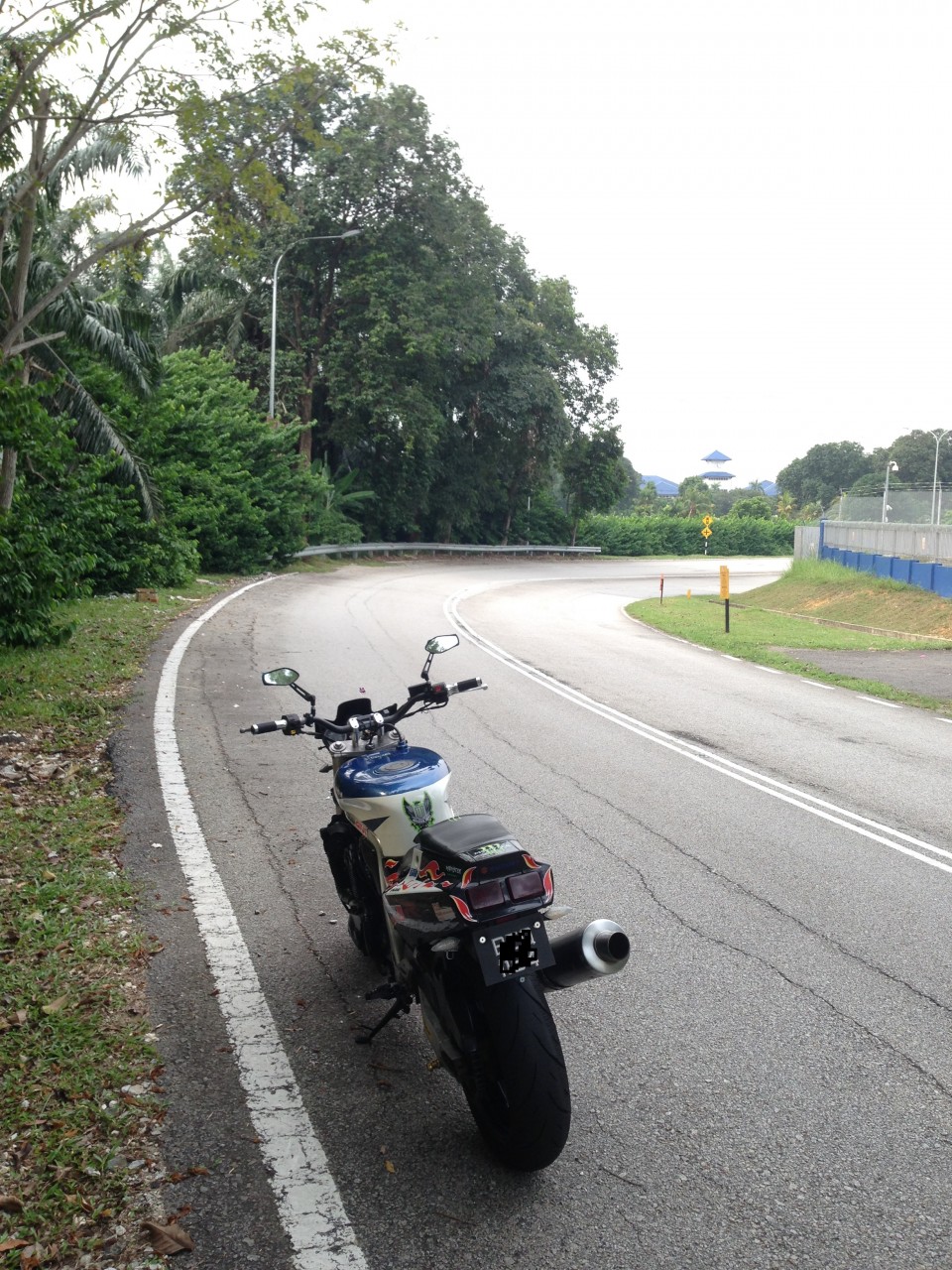 It's hard to put into words the real world benefits of SAUMO, because most of the benefits happen out of sight and can only be 'felt', not seen. But judging from the way both the Gixxer and the SYM have been responding, it's a safe bet to say that the benefits of this oil in your bike are definitely tangible. You will feel the difference. Remember, the oil in your engine is indeed its lifeblood, so don't deprive it of only the best. Try the new Shell Advance Motorcycle Oil and feel it for yourself. – Chris Wee.
Photo Gallery (photos by CW & Faisal Shah, Countersteer.my)