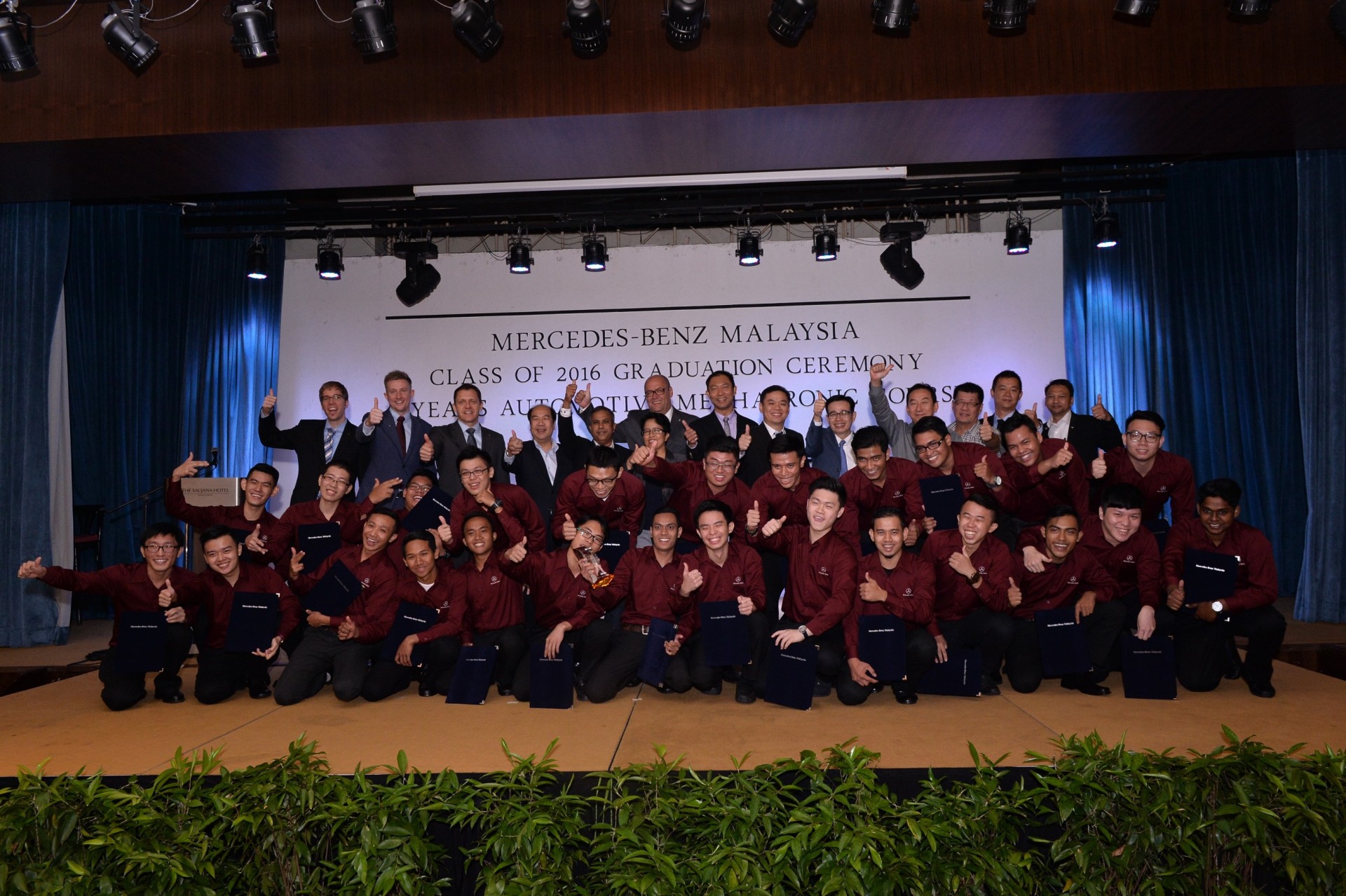 ADVERTISEMENT
Mercedes-Benz Malaysia celebrated the graduation of the 11th batch of the Apprentice Training Centre (ATC)'s Automotive Mechatronic training programme.
In his speech, Mercedes-Benz Malaysia President and CEO, Dr Claus Weidner said, "As Mercedes-Benz celebrates our 130! Years of Innovation, we are very proud to witness these young talents who will continue the tradition of providing the "Best or Nothing" experience to our customers. These graduates form the backbone of our network. We are confident that they will continue to ensure that customers have the very best experience each and every time they come in contact with the brand."
Following three years of training, the ATC graduates are now qualified to provide world-class after sales services for Mercedes-Benz valued customers, and will be assigned to Mercedes-Benz Malaysia's nationwide dealer network.
During the ceremony, 25 graduates received three certifications; Mercedes-Benz Automotive Mechatronic Training Certificate; Mercedes-Benz Qualified Maintenance Technician Certificate; and National Dual Training System (NDTS) Certificate, which is equivalent to Malaysia Skills Certificate Level 3, recognised by the Department of Skills Development under the Ministry of Human Resources, Malaysia.
The Class of 2016 Best Student Award was presented to Mohd Farhan Bin Mokhtar. The 24-year old who hails from Alor Setar, Kedah was recognised for his outstanding achievement over the three-year training period in the areas of academics, performance, attendance and attitude.
Over the last 13 years, Mercedes-Benz Malaysia has invested more than RM 30 million in developing the ATC, located at Glenmarie, Shah Alam. In addition, Mercedes-Benz Malaysia invests RM3 million annually for the implementation of the training programme.